Just like a blooming flower that opens its petals softly but immensely, Heatherwick's jewel-like plant glasshouse has managed to do exactly that and even more. Visiting this glasshouse filled with a whimsical world of beautiful green plants must definitely be added to your wishlist because saying it is astonishing and marvelous doesn't even do this masterpiece justice. Immerse yourself into a green jungle in Heatherwick's out-of-this-world jewel-like plant glasshouse unfolding like a vivid flower full of life.
Heatherwick's Jewel-Like Plant Glasshouse Unfolds Into A Beautiful Flower Shape
Located in the gardens of the historic property in West Sussex, British designer Thomas Heatherwicks's jewel-like plant glasshouse has become a sculptural and kinetic artwork featuring an internal environment of pure green, freshness, and purified air.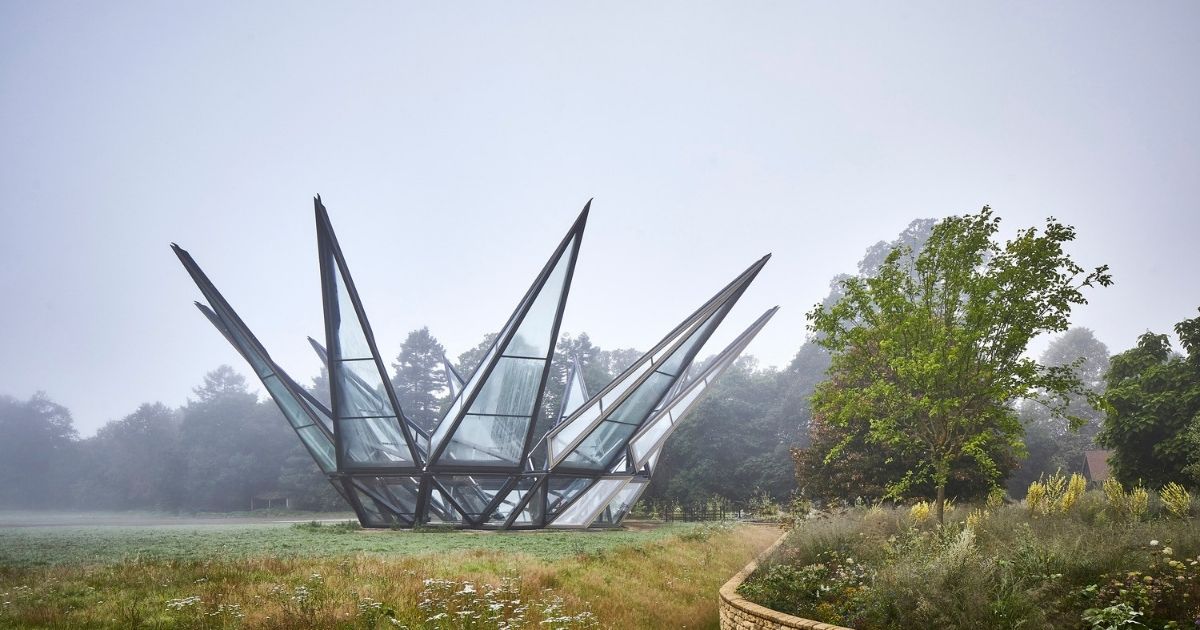 Heatherwick's plant glasshouse is filled with approximately 300 of the most beautiful subtropical varieties of trees and plants. If you want to breathe in a green space and feel the magic and healing plants can convey, this place is one you must visit.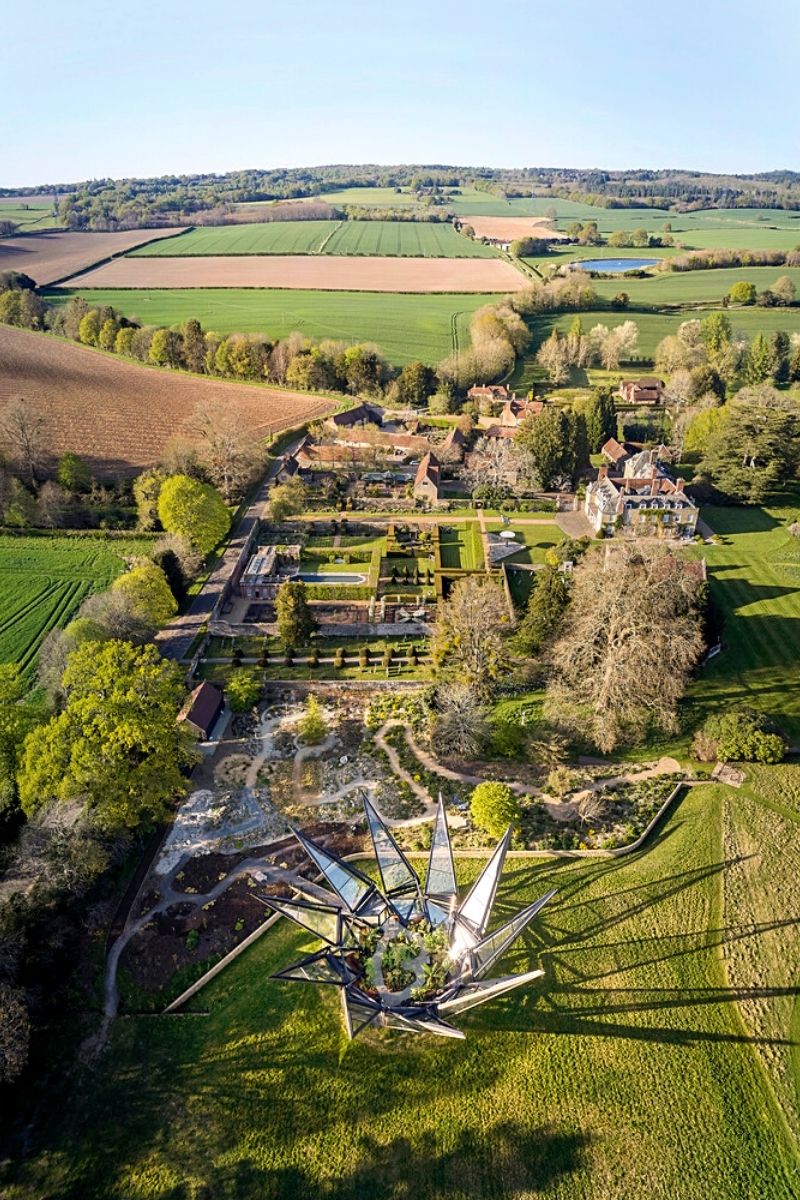 What Is the Plant Glasshouse Made Of?
The glass and metal "sepals" of Heatherwick's jewel-like plant glasshouse can unfold in the short video he shared for people to see what his new project is all about. Of course, his artwork mixes a floral architectural shape along with nature inside to create a metaphorical concept of how the outside of the metal "sepals" as he calls them, symbolizes the protection of the growing flowers' buds. This incredible jewel-like plant glasshouse is made up of 10 steel and glass components, which serve as hydraulic mechanisms and provide sunlight and ventilation for the greenery encased within them.
Heatherwick's Plant Glasshouse Has An Educational Purpose Behind It
Besides serving as a must-visit point where architecture and nature mix at their finest, Heatherwick, along with the National Trust and the Woolbeding Charity has made it very clear that it also has an important educational value behind it. Heatherwick's jewel-like plant glasshouse has an added educational purpose as both the garden and plants within the conservatory were landscaped to illustrate how the Silk Road (an ancient network of trading routes between Europe and Asia) has influenced the development of the British horticulture and flower industry.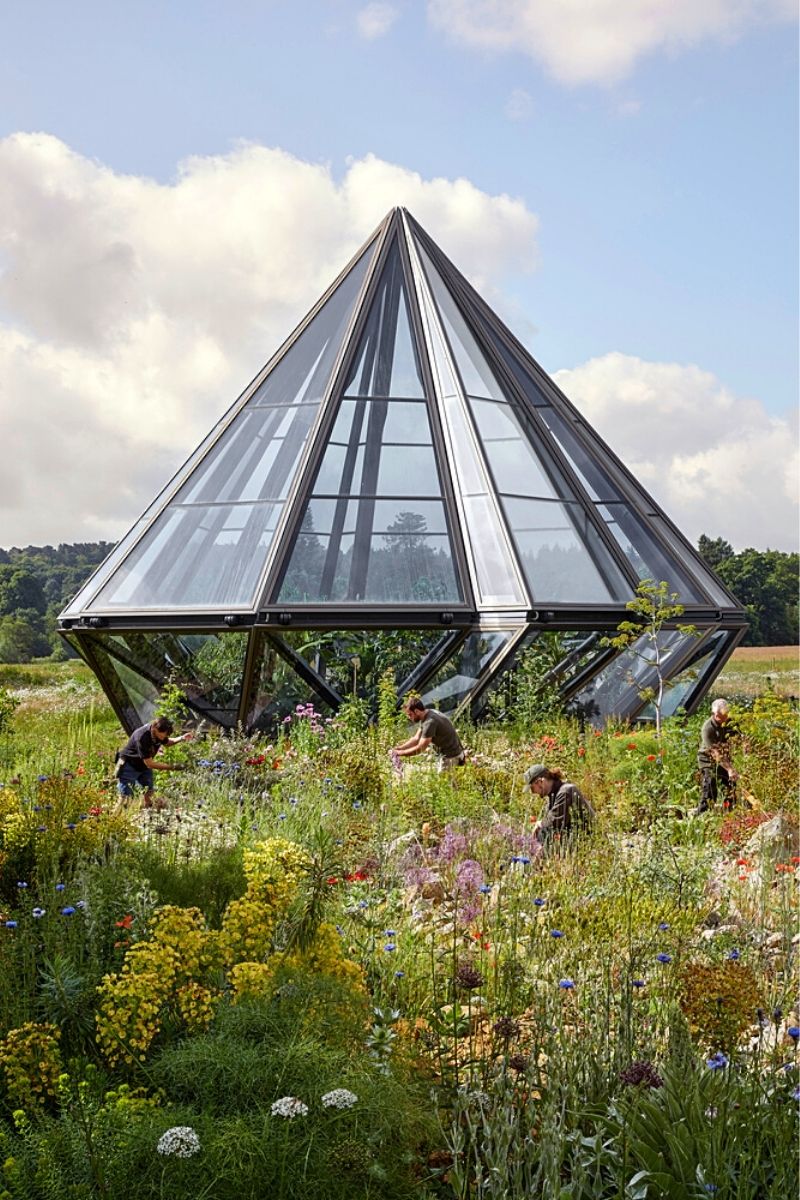 Plants Exhibited Inside The Glasshouse
Ferns, umbrella trees, magnolias, and bananas decorate the astonishing inside design of Heatherwick's jewel-like plant glasshouse. Besides the spectacular shades of green and the marvelous flower opening that are visible when visiting the plant glasshouse, the sculpture uses hydraulics to unfurl its roof on warm days. This helps expose all the plants to direct sunlight and ventilation, with the panels unfolding to resemble a crown of glass petals. On cooler days, the building stays closed to protect its collection of subtropical plants.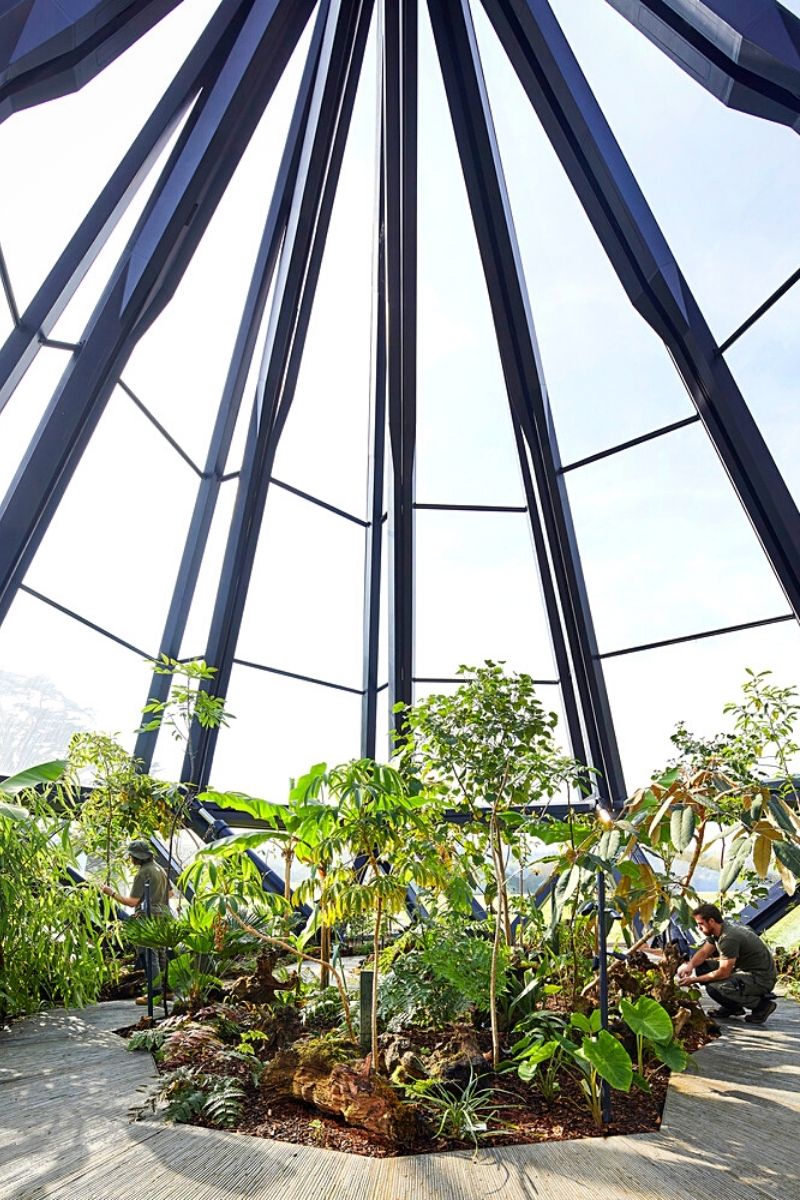 If you want to know more about Heatherwick's jewel-like plant glasshouse (now open to the entire public), make sure to visit their Instagram account.
All photos by: Heatherwick Studio