Stylized stools have become a staple in modern residential spaces, transforming the way people approach kitchen seating. Gone are the days of mundane and purely functional options; today, kitchen stools are designed to make a statement. With their sleek and contemporary aesthetics, these stylish stools effortlessly elevate the overall look and feel of the kitchen.
Whether it's a minimalist design with clean lines or a bold and vibrant piece that adds a pop of color, such products not only provide comfortable seating but also serve as design elements that infuse personality and character into the heart of your home. With their ability to blend fashion and functionality, these products have become an essential element in creating a modern and visually appealing culinary space
This article will talk about how such stylized products enhance the look and feel of one's residential place.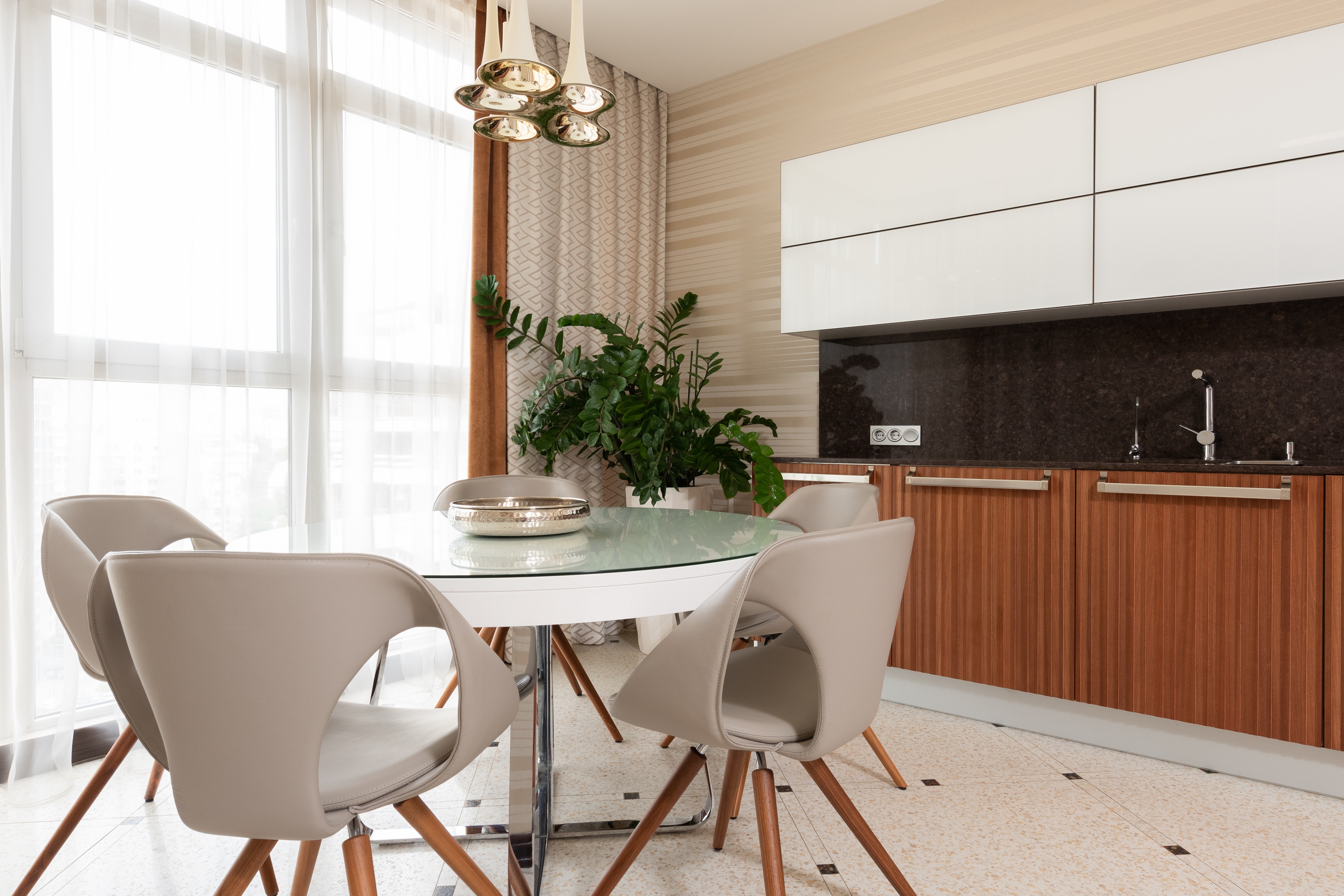 Enhancing the Modern Residences Through:
Aesthetic Focal Point: Stylised stools serve as captivating focal points that draw attention and add visual interest to your home. Their unique designs, eye-catching shapes, and stylish finishes can instantly elevate the overall aesthetic of your kitchen transforming it into a chic and inviting space that reflects your style.
Seamless Integration: They seamlessly integrate with various interior design themes, ranging from contemporary to industrial, minimalistic to eclectic. Their versatility allows them to complement existing kitchen furniture and décor, creating a cohesive and harmonious look that enhances the overall design aesthetic of your home.
Statement of Style: These stools provide an opportunity to make a bold, fashionable approach in your home. Whether you opt for stools with sleek and modern designs, vibrant colours, or unique materials, they can become conversation-starting pieces that showcase your design flair and personality, setting your home apart from the ordinary.
Space Optimisation: Such items are not only aesthetically pleasing but also practical space-saving solutions. With their compact size and ability to tuck neatly under countertops or kitchen islands, they maximise the use of available space, making them an ideal choice for smaller kitchens or open-concept living areas.
Enhanced Comfort: They are not just about looks but prioritized for comfort. With ergonomic designs, supportive seating, and options like padded cushions, these stools ensure you and your guests can enjoy a comfortable dining or socializing experience. The combination of style and comfort enhances the overall feel of your house, creating a welcoming and enjoyable atmosphere for family and guests alike.
Timeless Elegance: A stylized kitchen transcends fleeting trends, embracing timeless elegance that withstands the test of time. By carefully selecting durable materials, timeless color schemes, and classic design elements, you can create a kitchen that remains stylish and relevant for years to come. This approach ensures that your investment in a stylized kitchen will continue to bring joy and value to your home, allowing you to appreciate its beauty and functionality for generations. The enduring appeal of a stylized kitchen lies in its ability to adapt to evolving tastes while maintaining its essence of sophistication and timelessness.


Functional Ingenuity: Beyond its visual appeal, a stylized kitchen offers functional ingenuity that enhances your cooking experience. The layout is optimized to ensure efficient workflow, with designated zones for preparation, cooking, and cleaning. Ample storage solutions, such as custom-built cabinets and intelligent organizers, keep your kitchen clutter-free and items within easy reach. High-quality appliances, designed with the latest technological advancements, simplify cooking tasks and elevate your culinary endeavors. From smart refrigerators and induction cooktops to programmable ovens and integrated coffee machines, a stylized kitchen combines form and function seamlessly, transforming cooking into a pleasurable and efficient process.
Transforming Your Vision into Reality: Steps to Create Your Dream Kitchen
Creating your dream stylized kitchen is an exciting journey that requires careful planning and consideration. Here are some steps to help you transform your vision into reality:
Define Your Style: Explore design inspiration, collect ideas, and determine your preferred aesthetic. Consider factors such as color palettes, flowers, materials, and architectural features that resonate with your personal taste.


Assess Your Needs: Evaluate your cooking habits, lifestyle requirements, and functional needs. Consider factors like the number of people using the kitchen, your entertaining preferences, and the types of appliances and storage solutions that will support your activities.


Plan the Layout: Work with a professional designer or utilise online design tools to create a functional and efficient layout that maximises space utilisation and workflow. Consider factors such as the work triangle, storage options, and the integration of key focal points.


Select Quality Materials: Choose high-quality materials that not only enhance the visual appeal of your kitchen but also provide durability and longevity. From countertops and cabinets to flooring and backsplashes, opt for materials that combine aesthetic appeal with practicality.


Lighting and Ambiance: Pay attention to lighting fixtures and their placement to create a well-lit and inviting ambiance. Incorporate both task lighting for specific work areas and ambient lighting to set the mood. Consider dimmers and smart lighting systems for added flexibility.


Appliances and Technology: Select appliances that not only align with your cooking preferences but also incorporate the latest technological features for added convenience and efficiency. Explore options like smart appliances, energy-efficient models, and integrated systems that streamline your kitchen's functionality.


Finishing Touches: Complete your stylised kitchen with thoughtful finishing touches. Incorporate decorative elements such as artwork, plants, or unique kitchen accessories that add personality and charm to the space. Don't forget to select stylish and functional hardware for your cabinets and drawers, adding a final touch of elegance.
In conclusion, stylized kitchen stools have emerged as essential design elements that enhance the look and feel of modern residences. With their captivating aesthetics, seamless integration, and ability to make a style statement, these stools elevate the kitchen's overall design and create a visually appealing space. Moreover, their practicality and space-saving features make them ideal for optimizing smaller kitchen areas.
By combining style with comfort, such items offer not only an eye-catching focal point but also a comfortable seating option for dining and socializing. Whether you prefer minimalist designs or bold and vibrant pieces, these stools add a touch of sophistication and personality to your home, making it a stylish and inviting haven for both family and guests.