Scrolling through Facebook one can only be amazed by all the wonderful flower designs being shared by artists from all over the world. When visiting Facebook business pages, personal pages, and all the floral work you see in the different florist Facebook groups that are present nowadays, you are sure that you also miss out on things.
Harijanto Setiawan's Own Interpretation of Ikebana
Luckily the work of floral designer Harijanto Setiawan doesn't pass unnoticed. And especially not the last couple of weeks, in which he shares his own interpretation of Ikebana. Harijanto's favorite flowers are Clematis and Xanthorrhoea Johnsonii (steel grass), which he uses a lot in his new style of flower arranging.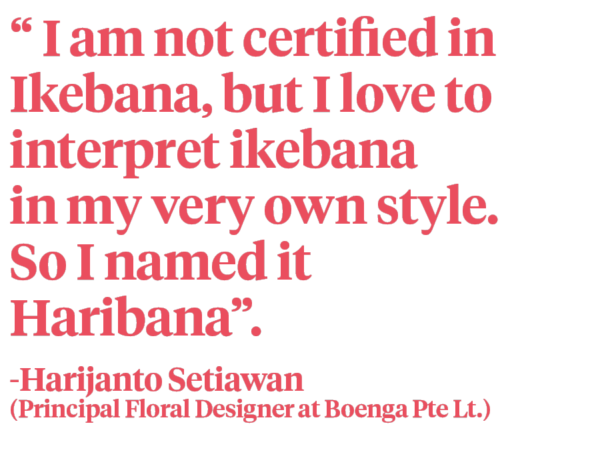 An Architectural Approach to Arranging Flowers
Harijanto came up with this name inspired by 'Ikebana', which is a Japanese art form of flower arrangement. Haribana means Hari's very own interpretation of "something" ikebana in an architectural approach to arranging flowers.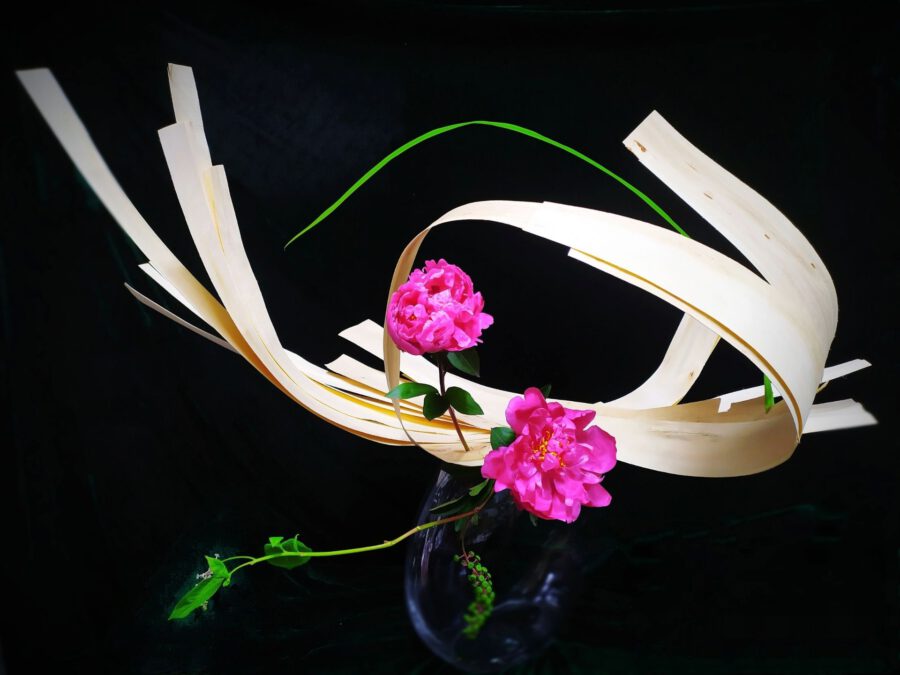 How do Ikebana designers feel about you doing this?
"I believe it's a very fresh angle in floristry, I did receive so many good positive compliments from ikebana designers. I appreciate those who rejected my approach, indeed it motivated and challenged my creativity to bloom further."
Is Haribana specifically aimed at a certain type of designer?
"Haribana is inclusive and universal, it is a kind of combination or a marriage of different cultures. These are, on the one hand, the 'Zen' look at things, combined with European techniques. Haribana is suitable for any designer who wants to explore and understand how architecture can be translated through flowers."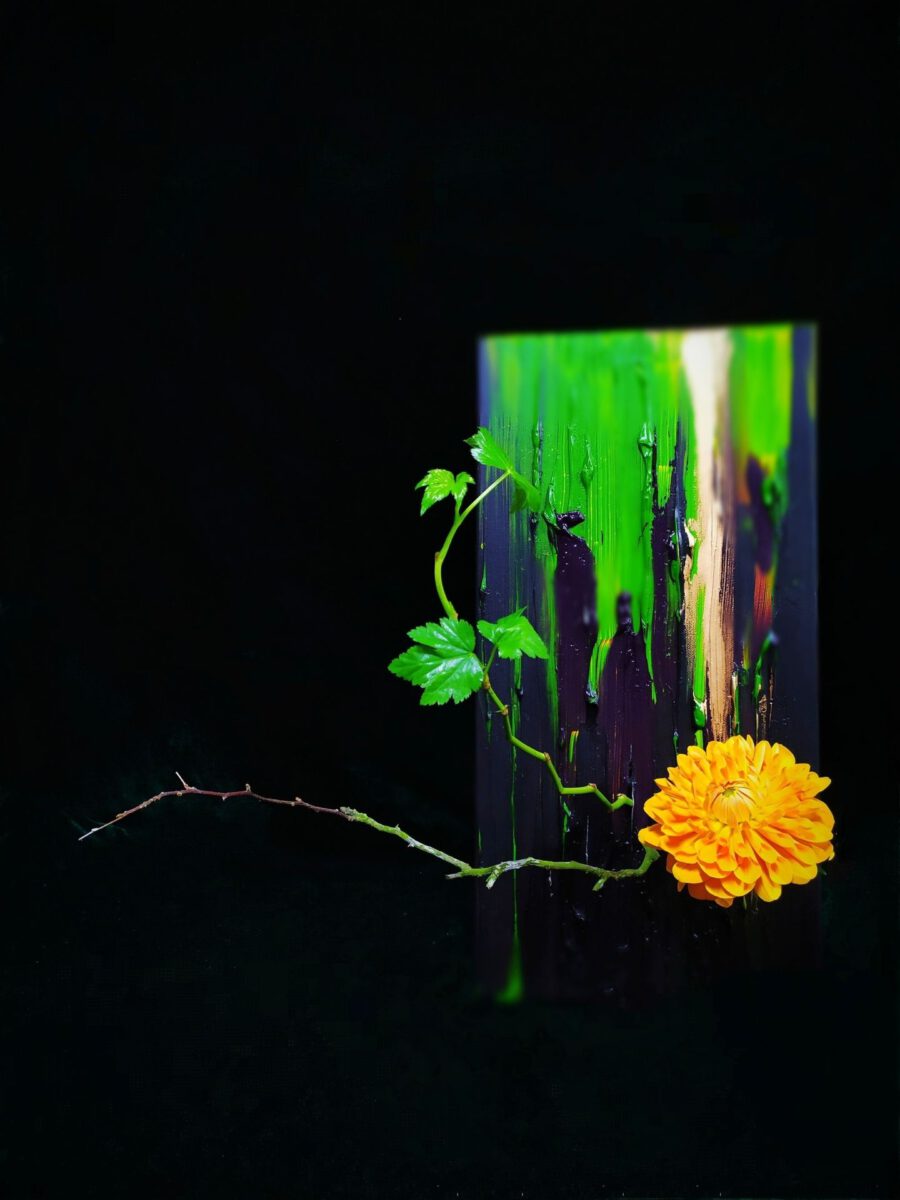 Background in Architecture
Harijanto explains how he uses his background in architecture in the designs. Each design is a separate chapter, by now he has made around 20 different chapters where he shows 20 different architectural designs with flowers. Harijanto implements what he calls 'the principal architectural elements' which are applicable to his design principles. These design principles are shapes, lines, curves, symmetry, proportion, rhythm, balance, color, and contrast.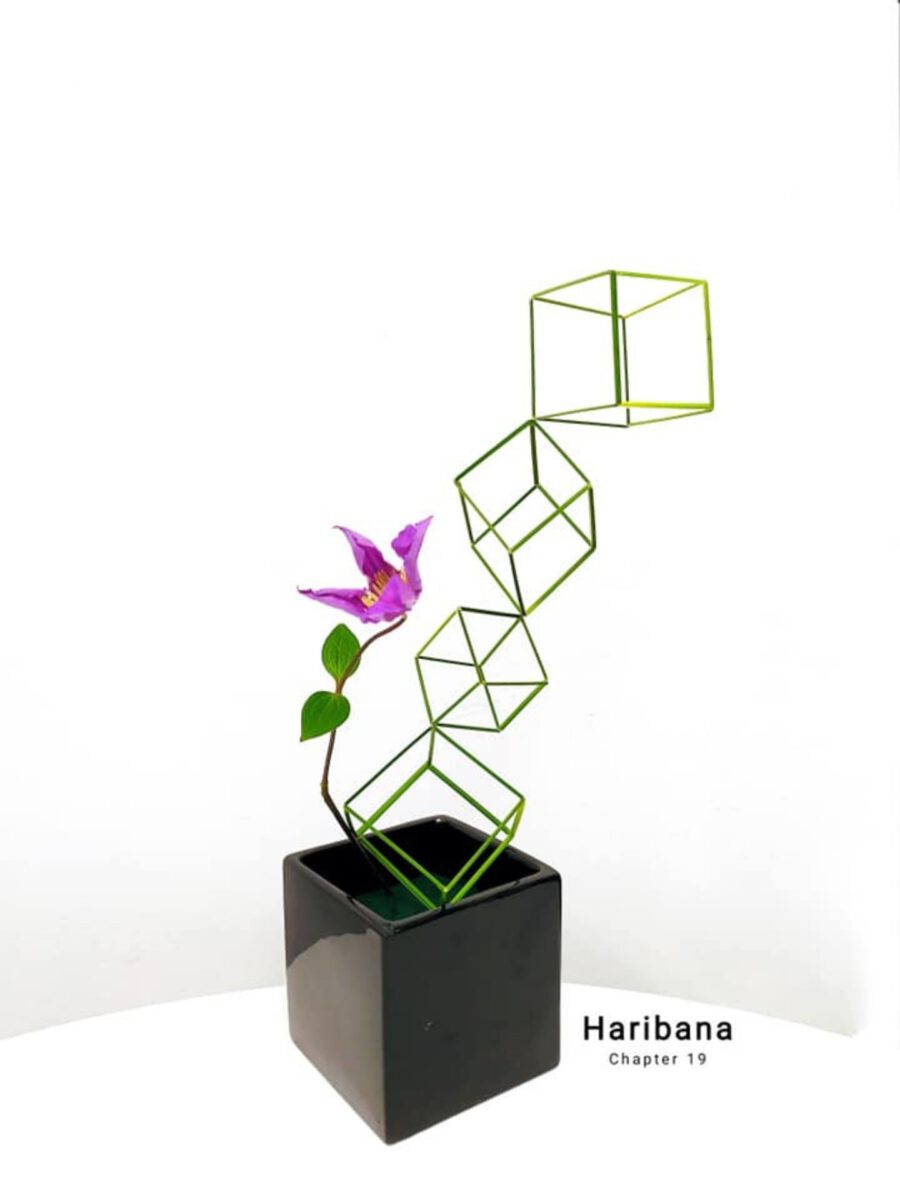 Harijanto explains that Haribana exists without a specific place in mind, the form is subject to the available materials, harmonizing with the interior to pair and show uniformity and architecture. That is also why different grasses and foliages play an important part in the Haribana designs. Harijanto's Haribana is a 'flexible' way of designing, and basically, any material can be used, as long as it speaks the language of the design he has in mind.
Harijanto also sees a possibility to demonstrate Haribana and teach people about it. He is looking forward to sharing his concept globally.
You are well-known as a high-end Event Designer. Is this a change of direction or do you see this as parallel to your other work?
"At any scale, my design approach is always statement-driven and architecture-inspired. Haribana is my design extension to share the minimalist style of flowers creatively."
Do you think there is a place for this type of work in modern floristry?
"I am honored that Haribana is well responded and I do hope that it will be filling up "one of a kind style" in floristry. Exchanging my creativity knowledge with different schools and all existing other styles."
The World is Becoming More Digitalized
Harijanto learned in the last couple of months that more and more, the world moves toward more digitized ways of expression. There will be less travel in the near future for sure.
"From this pandemic, I've learned that being healthy, accepting changes, and evolving are important. Several classes and demonstrations are conducted digitally now, and that is absolutely wonderful. I want to continuously challenge myself and develop creativity & knowledge sharing through various platforms. I am looking forward to connecting with more people around the world digitally."
Haribana and harijantosetiawan.com (which is now LIVE! featuring some of his body of works and some exclusive Haribana arrangement content).