Ilex is everywhere around the end of the year. There's no way of avoiding them. Just go with the flow and immerse yourself in a perfect Christmas feeling with these shrubs. But if you use them, be sure to get the most joy from your ilex with these useful care tips from the specialized grower and from Chrysal.
Ilex
Although ilex is a genus that is found widespread throughout temperate and subtropical regions of the world and is already available in autumn, its real power comes from the association with Christmas.
When the first Christmas cards arrive - these days more often by email and WhatsApp than by the good-old Mr. Postman - the first clue is that red-berried branch on most of them. That branch is called ilex, but it is more commonly known as 'winterberry' or 'holly'.
The berries are generally toxic for humans, but it is an important food source for birds and other animals, who in turn help spread their seeds.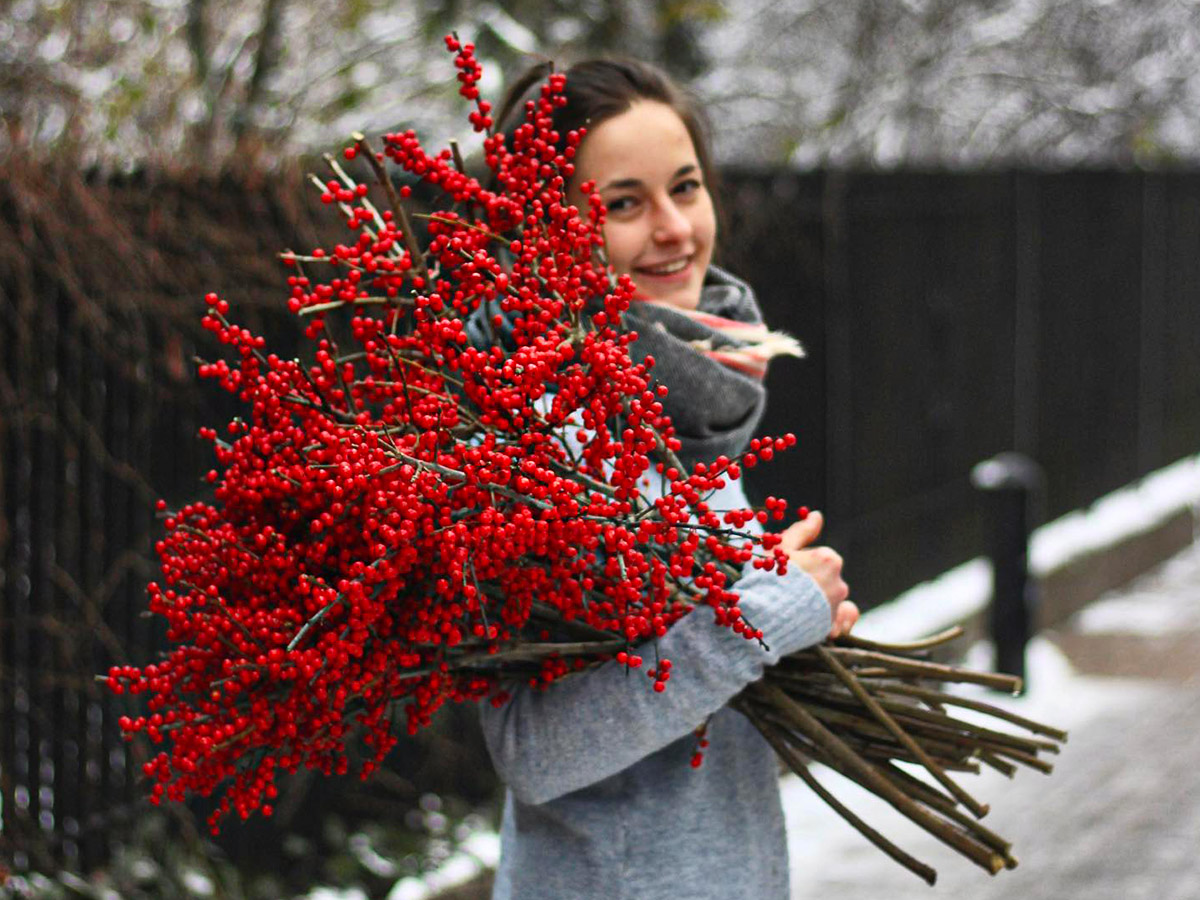 Now you are getting in the mood for 'the most wonderful time of the year' it's time to think about decorations, right? There are several options, like poinsettia, amaryllis, and these strong stems with those cute red berries called ilex. There is quite a range of that jolly holly being developed over the past few years, so it is by far not anymore about just the well-known Ilex Verticillata. The color of the fruits, which are technically drupes, ranges from red to brown, but you can also find black, and green. You can also decide on gold, orange, or even yellow, as a grower like Radical Wonders show in this article.
Holly Symbolism From Christianity to Happy Potter
Ilex is often used as a symbol of truth and it also holds symbolic value for Christianity as expressed in the traditional Christmas carol 'The Holly and the Ivy', in which the holly represents Jesus and the ivy represents the Virgin Mary.

In heraldry, holly is used to symbolize truth. Ancient druids held that leaves of holly offered protection against evil spirits and thus wore holly in their hair. So, why do you think in the Harry Potter novels, holly is used as the wood in Harry's wand?
Use of Ilex
Holly is mostly used in Christmas bouquets, wreaths, and as a mono bunch or single stem in a vase. It combines naturally with Christmas tree branches, but also with many other red flowers. This makes it quite a versatile product.
Tips From the Grower
Nursery Kompier is known for its branches like tree trunks. When his hydrangea season has ended, Laurens Kompier goes out of the greenhouse and switches to his other passion: growing ilex. That's how he keeps his nursery working year-round.
Laurens:
"Ilex is not so hard to grow, the bees do a lot of work in my fields with their pollination. What we do in the field to grow stronger ilex with more berries is give the shrubs dietary elements to make the berry a bit harder. The berries are stronger and fewer will fall off the stem.

After the harvesting we put a tablet of Chrysal CVBN in the water, mainly to eradicate the bacteria in the water. The ilex does not drink so much anymore, but for what it drinks, it will have a good start on its way to the traders, florists, and consumers."
Laurens has some useful tips on how to get the most out of your ilex.
"Ilex can be enjoyed without any doubt for at least three weeks. The berries will not crumble or fall when you take a few precautions.

Keep in mind that they need don't absorb that much water anymore because the leaves are off, so the ilex must be kept cool in a different way. They are kind of vulnerable to dehydration. Especially in the colder days when the heating is turned on, this is something to mind. When the fruits dehydrate too much the berries will crumble. Therefore, I often tell my customers to put them outside in the garden for a while. Outdoors the evaporation is not that high."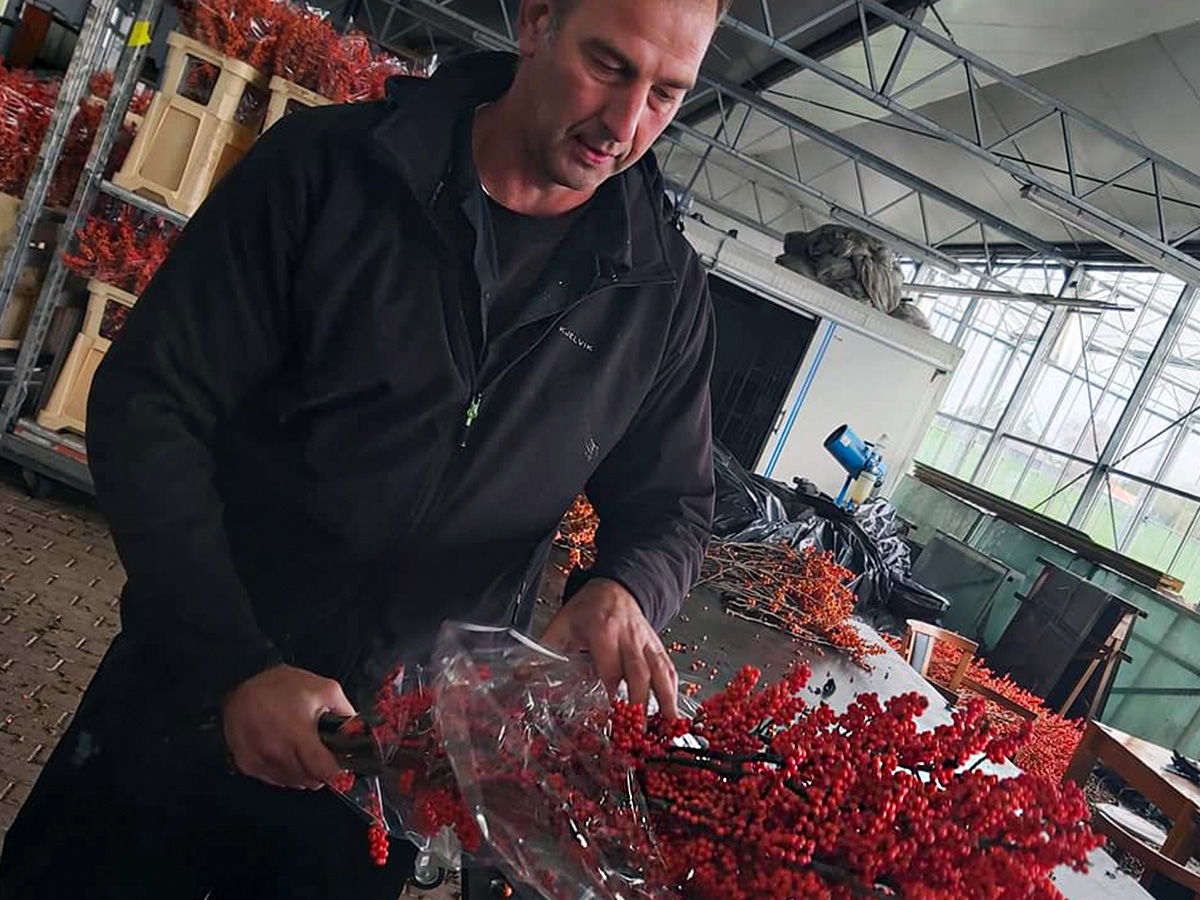 Tips From Chrysal
Once your ilex are safe and well in your shop or home the trick is to hold the berries on the stem for as long as possible. It would be a waste to see the fruits fall off in a few days' time, wouldn't it? So stick to these tips from flower food specialist Chrysal.

Tips for Florists
Cut the stems with a clean and sharp knife or secateurs.
Use a conditioner like Chrysal Professional 2.
When using ilex in a mixed bouquet, take into account that ilex produces ethylene, potentially shortening the life span of nearby cut flowers.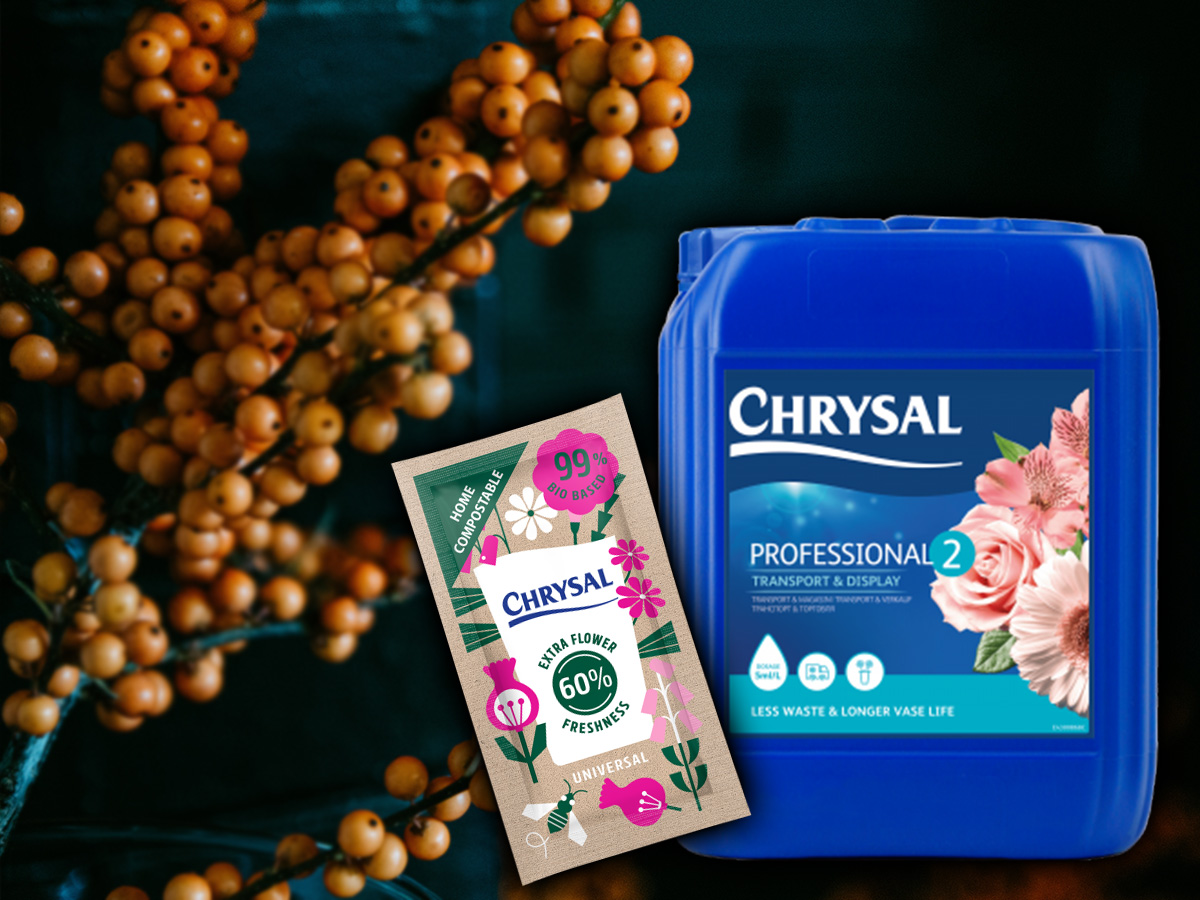 Ilex Care Tips for Consumers
Cut 2 to 5 centimeters off the stem.
Remove lower berries that would otherwise be in the water.
Use a clean vase.
Add cold tap water with Chrysal flower food.
Enjoy a wonderful Christmas time to the fullest with the joyful ilex!