Iris van Herpen has a knack for blending fashion and science and showcases this once again in her latest collection of jaw-dropping garments that explore the fragility of marine ecosystems. Earthrise - the name of this collection - debuted at Paris Haute Couture Week on July 5 and consists of 19 gowns teeming with the Dutch designer's signature layers and structural flourishes.
New Collection by Iris van Herpen That Explores the Fragility of Marine Ecosystems
Exquisite and elaborately constructed, the garments seamlessly merge aquatic motifs and colors into a dynamic collection focused on preserving the environment in both aesthetic and material. Earthrise is an image of our planet without national borders, without hierarchies, without even a right side up, according to Iris van Herpen.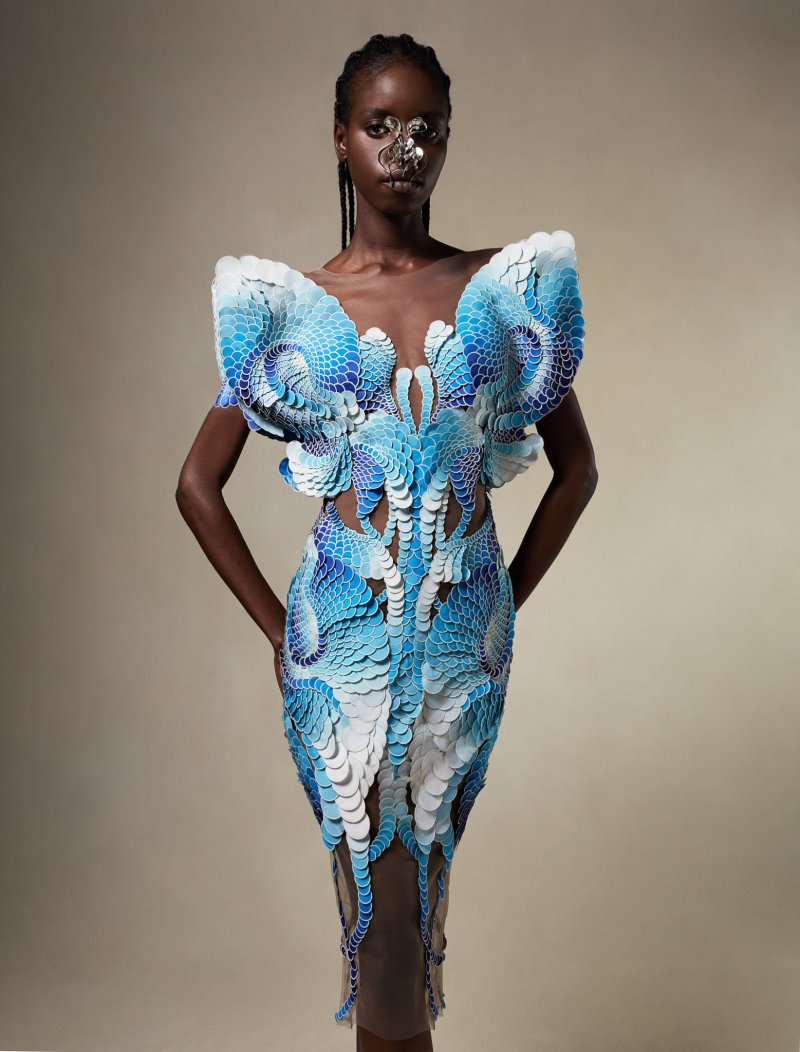 Dresses Made Out of Recycled Plastic
The collection is based around themes of freedom, adventure, exploration, and fearlessness. Five of the designs, including the hand-cut gradient dress shown below, are made entirely of recycled plastics sourced from
Parley for the Oceans
. Parley for the Oceans addresses major threats towards our oceans, the most important ecosystem of our planet.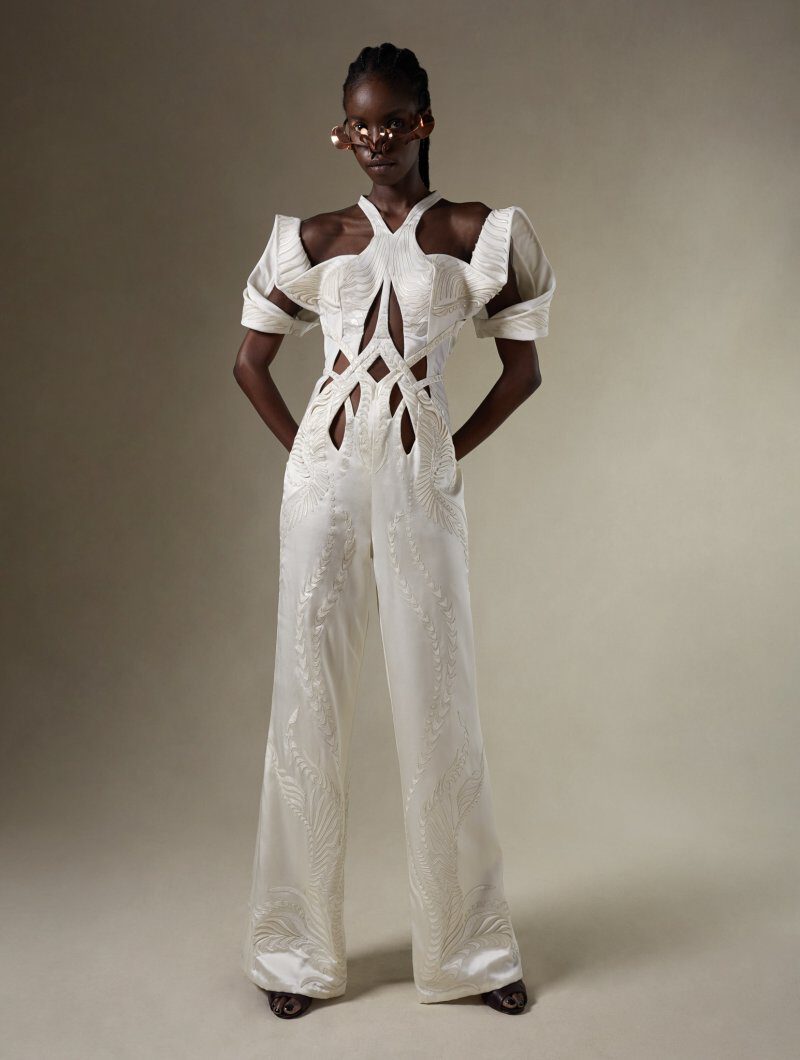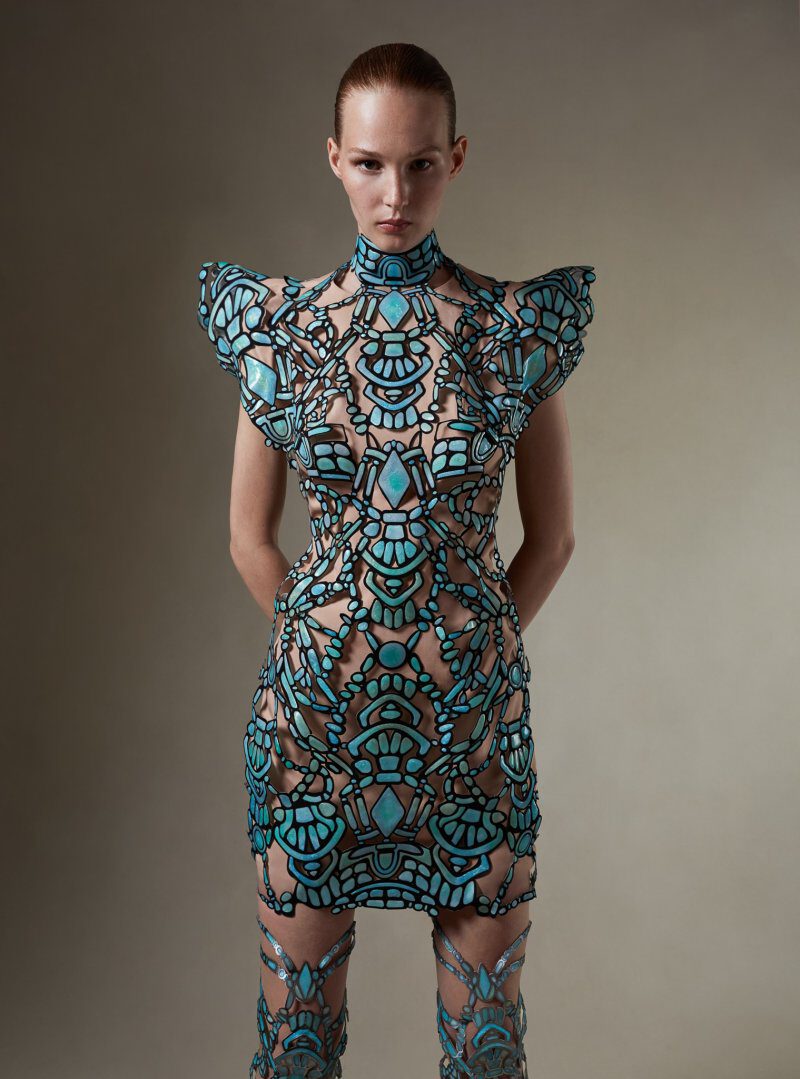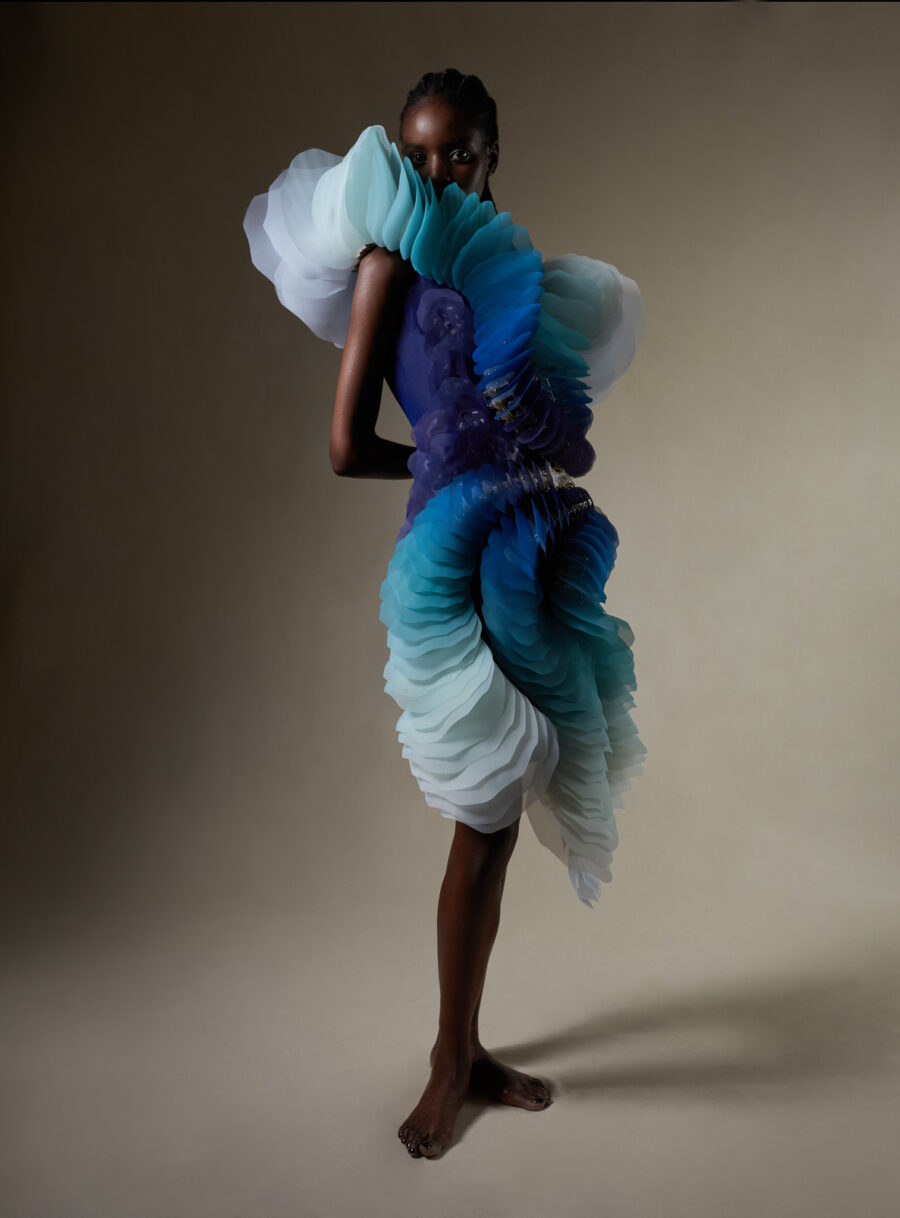 "Sustainability is an important part within the collection development and more and more we're using recycled fabrics in the delicate process of couture," says Iris van Herpen.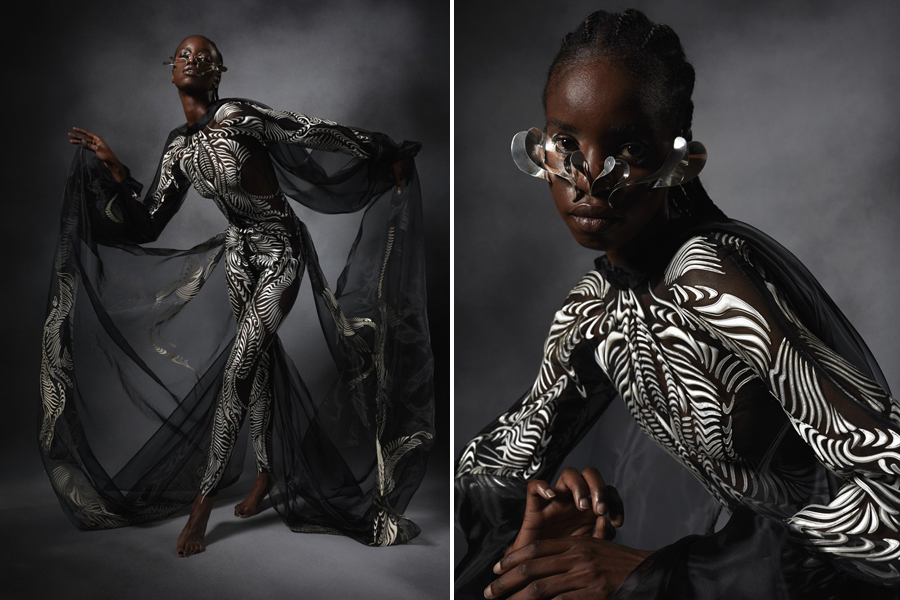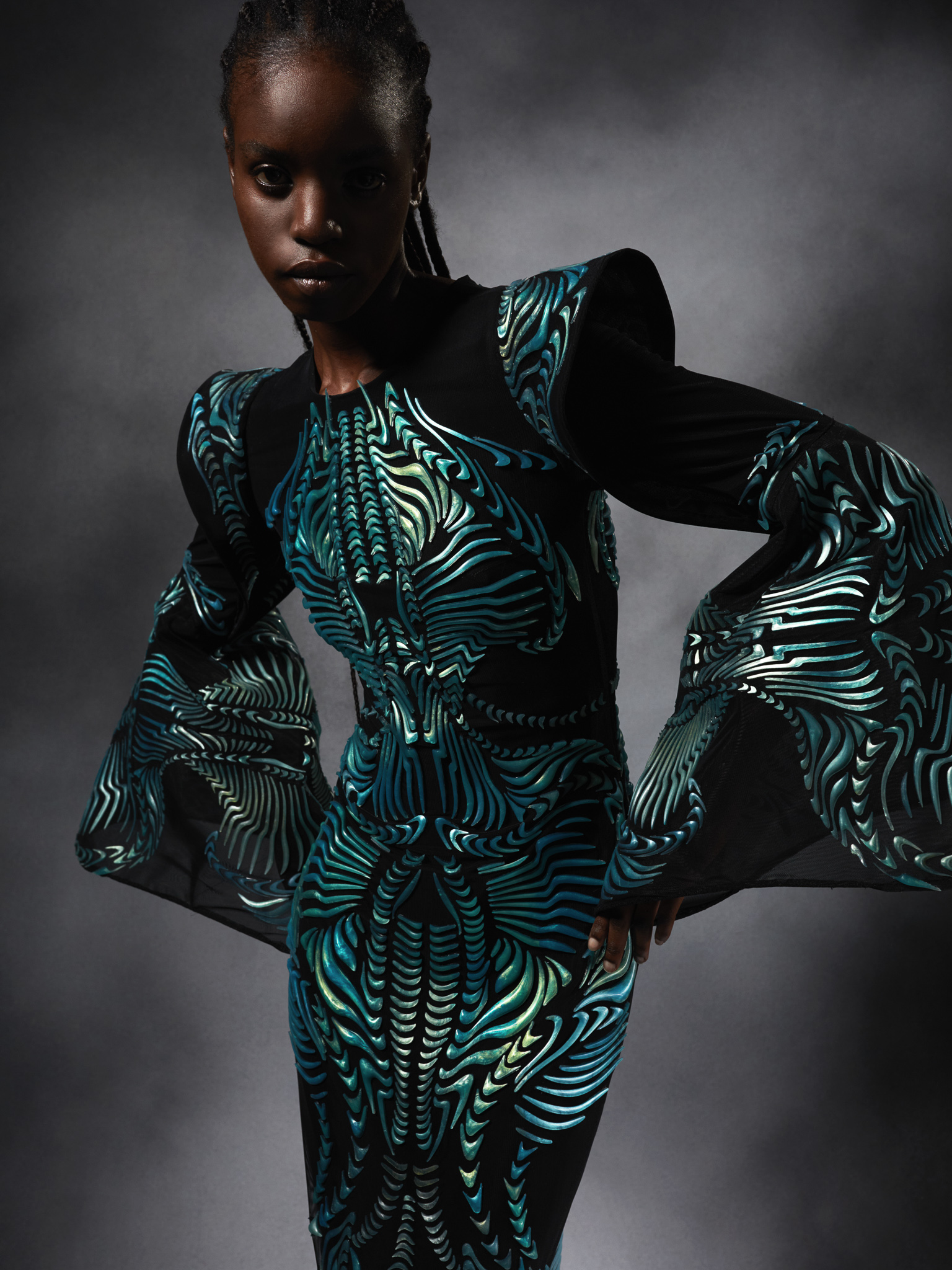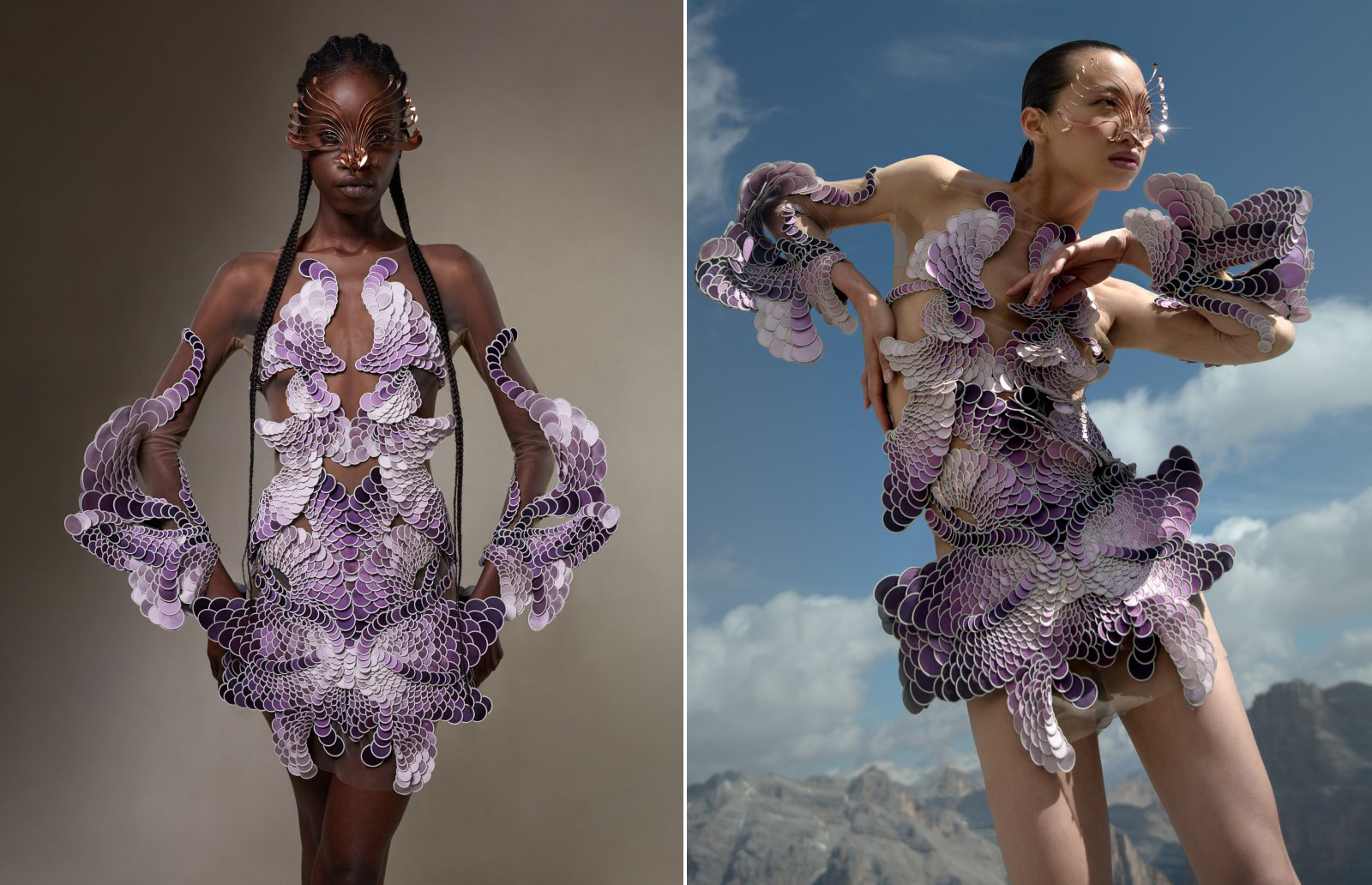 Parley is the space where creators, thinkers, and leaders come together to raise awareness for the beauty and fragility of our oceans and collaborate on projects than can end their destruction.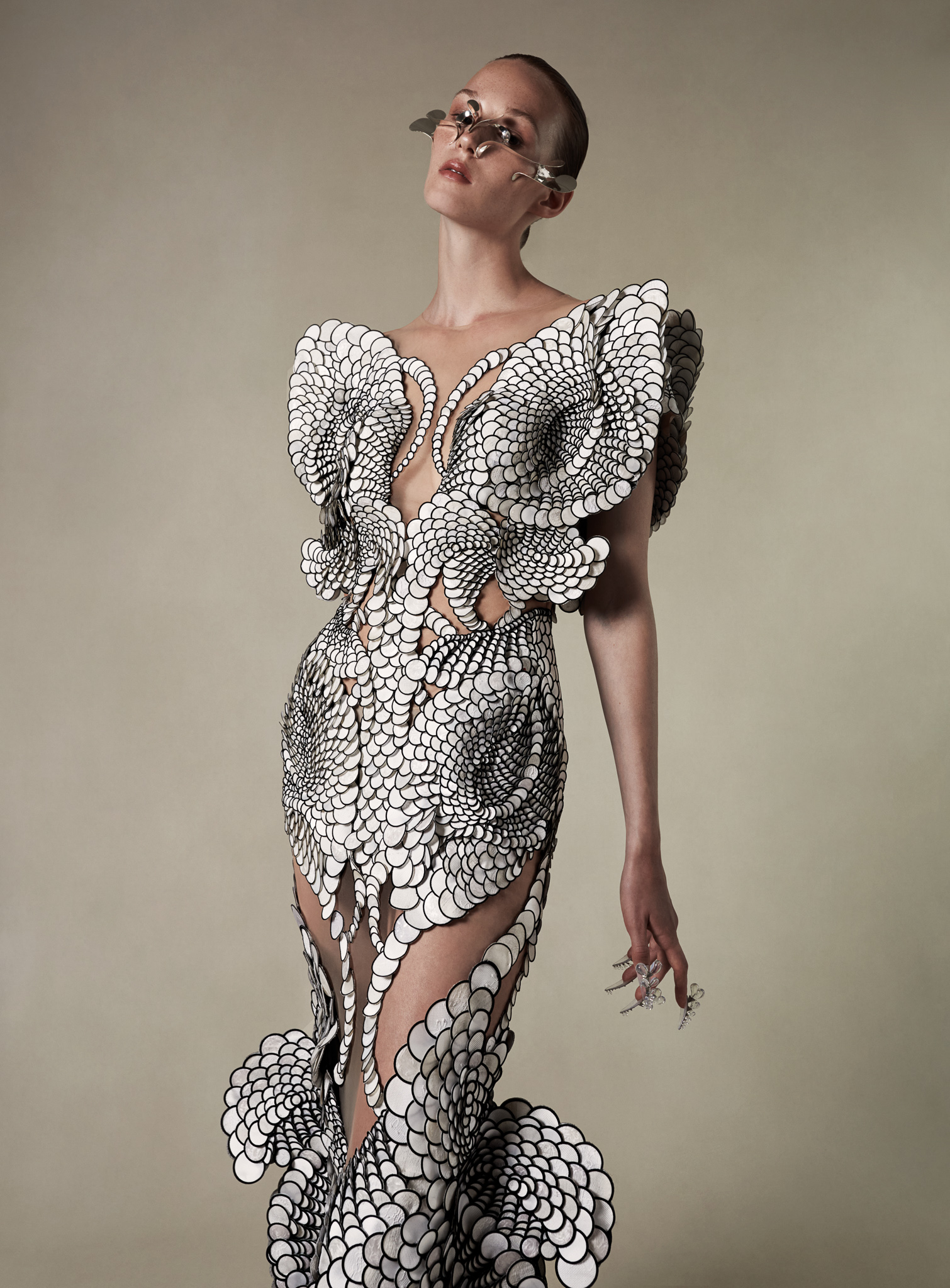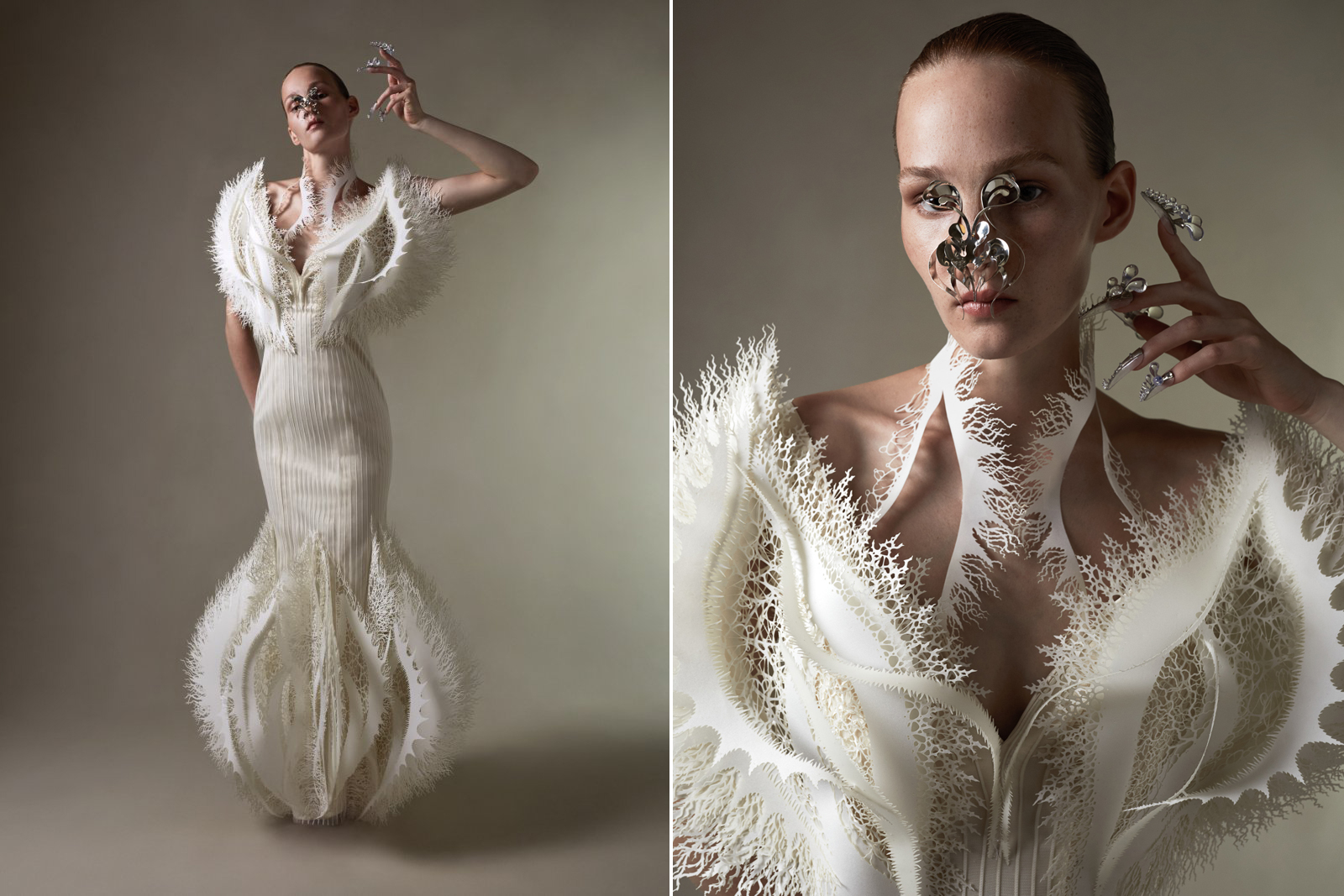 Behind the Earthrise Collection
Van Herpen relied on two core design techniques to make Earthrise appear as a "living, breathing organism". First, she used a fine embroidery technique on pieces such as the Sphaera Mundi dress, which involved layering fabric. Secondly, the designer made use of circles and earthly colours such as cool blue and bone-white to ground the collection in the earth.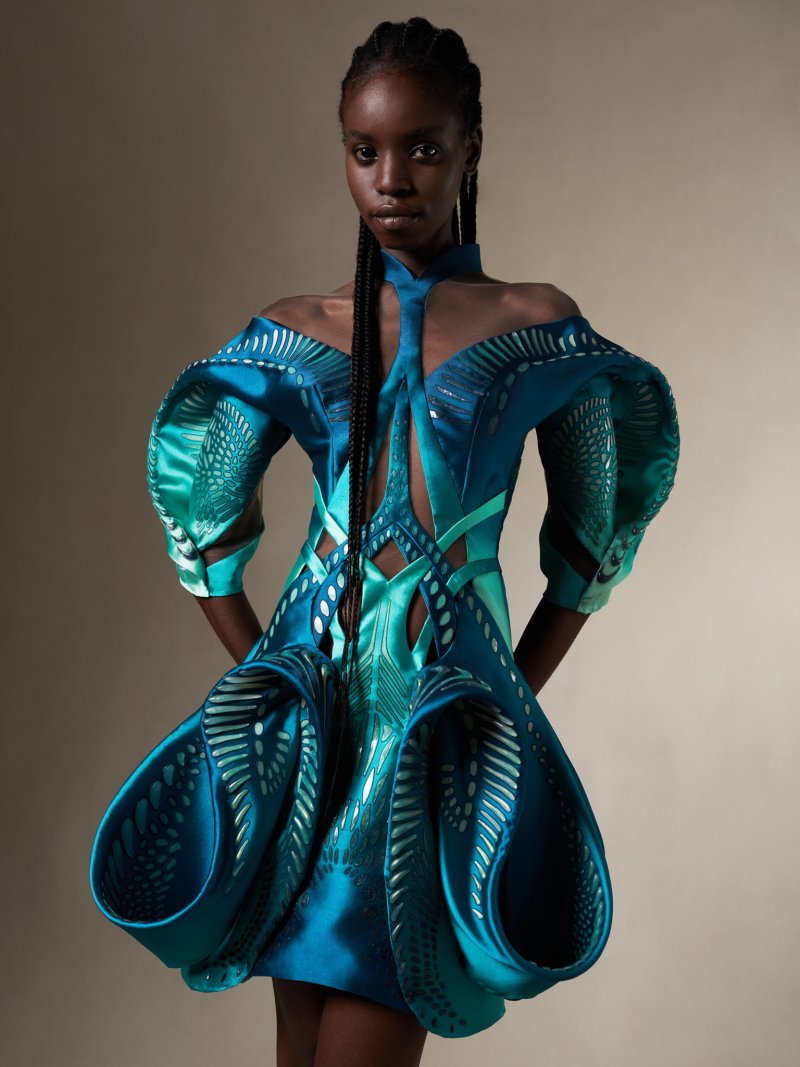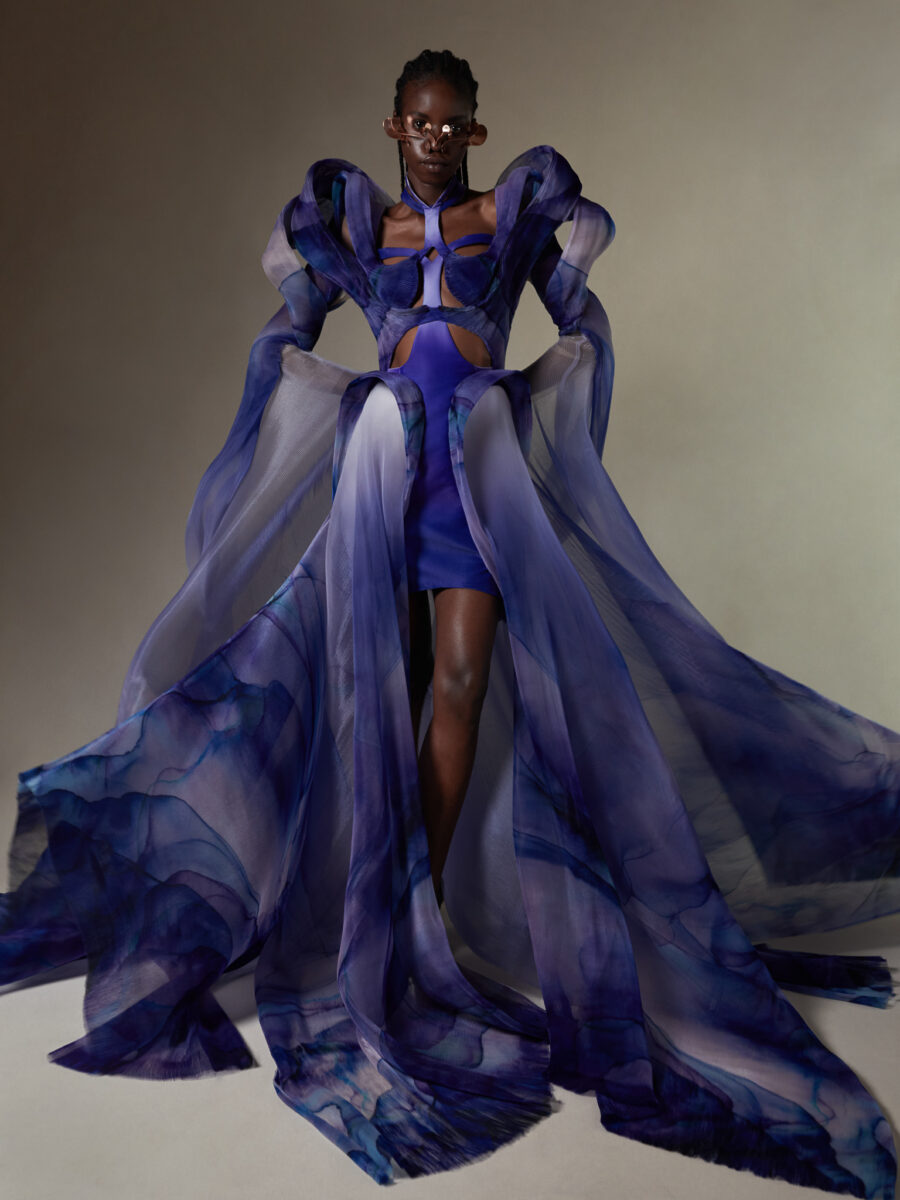 About Iris van Herpen
Other pieces in this collection by Iris van Herpen are the results of collaborations with artists like Rogan Brown and Casey Curran, combined with futuristic metal jewelry made by James Merry.  Iris van Herpen is a Dutch fashion designer known for fusing technology with traditional haute couture craftsmanship. Van Herpen opened her own label Iris van Herpen in 2007. The fashion designer shares more of her creations on her
Instagram
and
website
that are definitely worth paying a visit.