This series of tattoos by Joanna Swirska takes a whimsical approach to what flora and fauna are and how incredible they look on the skin as long as the creative side is boosted and transmitted to the tattoo master's hands. Take a look at these works of art!
Joanna Swirska - A Tattoo Artist That Loves Flora and Fauna on the Skin
Wrocław-based tattoo artist Joanna Swirska inks carefully considered depictions of animals tinged with psychedelic splashes of color. Her most common subject is the humble feline, which appears in nearly half of her works that run the gamut from graceful to fantastically absurd.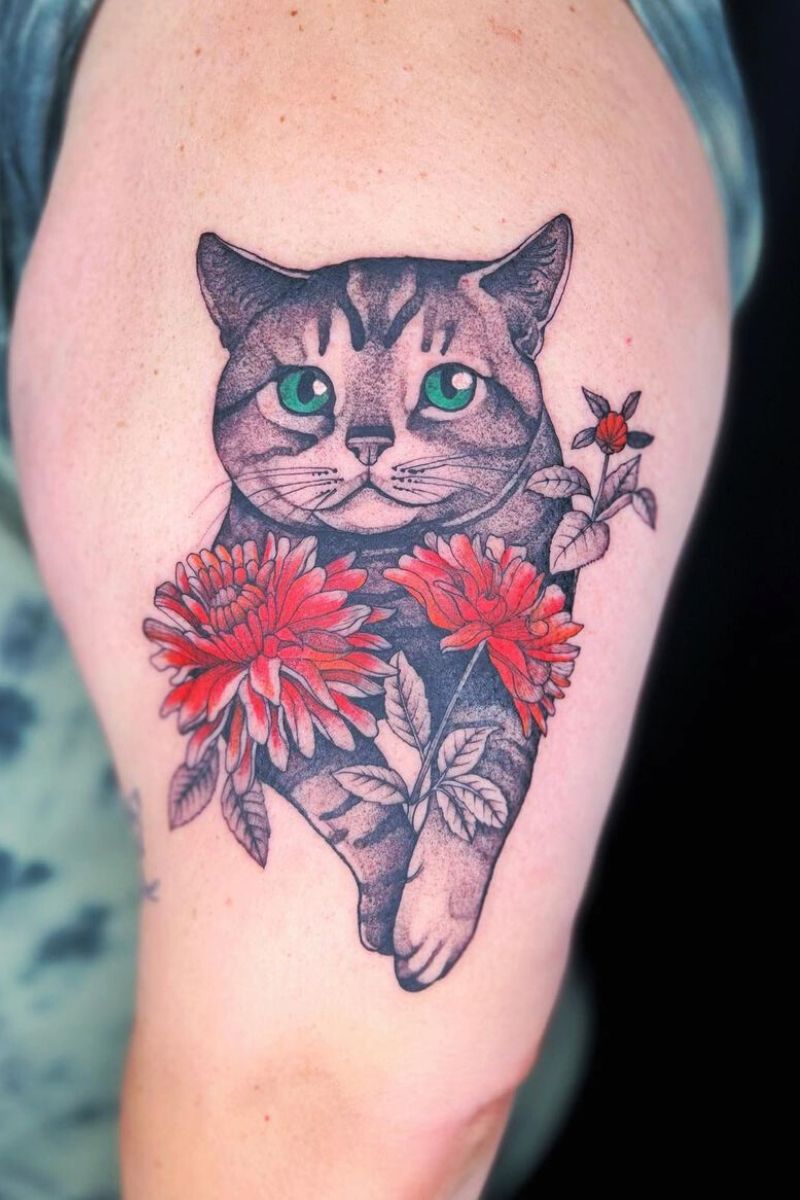 Nowadays tattooing as 'Dzo Lama', Joanna spends her time wandering the mountains and tumbling into wild trances. Fascinated with the unknown, hunting for an out-of-body experience, she's a modern-day Alice in Wonderland, always up for an adventure. But what defines her style as a tattoo artist? There's one keyword: psychedelia.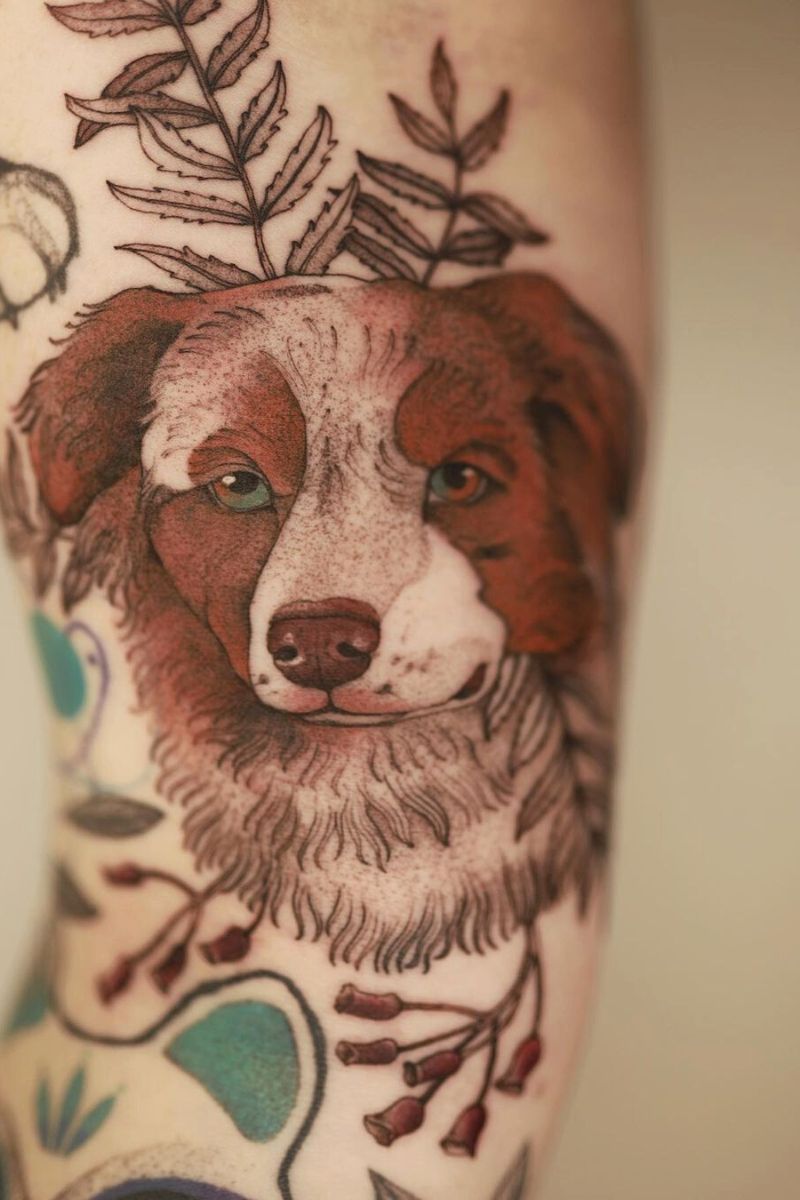 Psychedelia is Her Main Tattooing Style
Joanna Swirska's biggest muse is psychedelia. Her visions inspire the work, a controlled mess of surrealism with many bright colors where her tattoo dreams come true every day. Color is the source of her daily inspiration when she tattoos her clients. Mixing animals and plants with psychedelic colors is her expertise; now, Joanna is fully booked until 2025.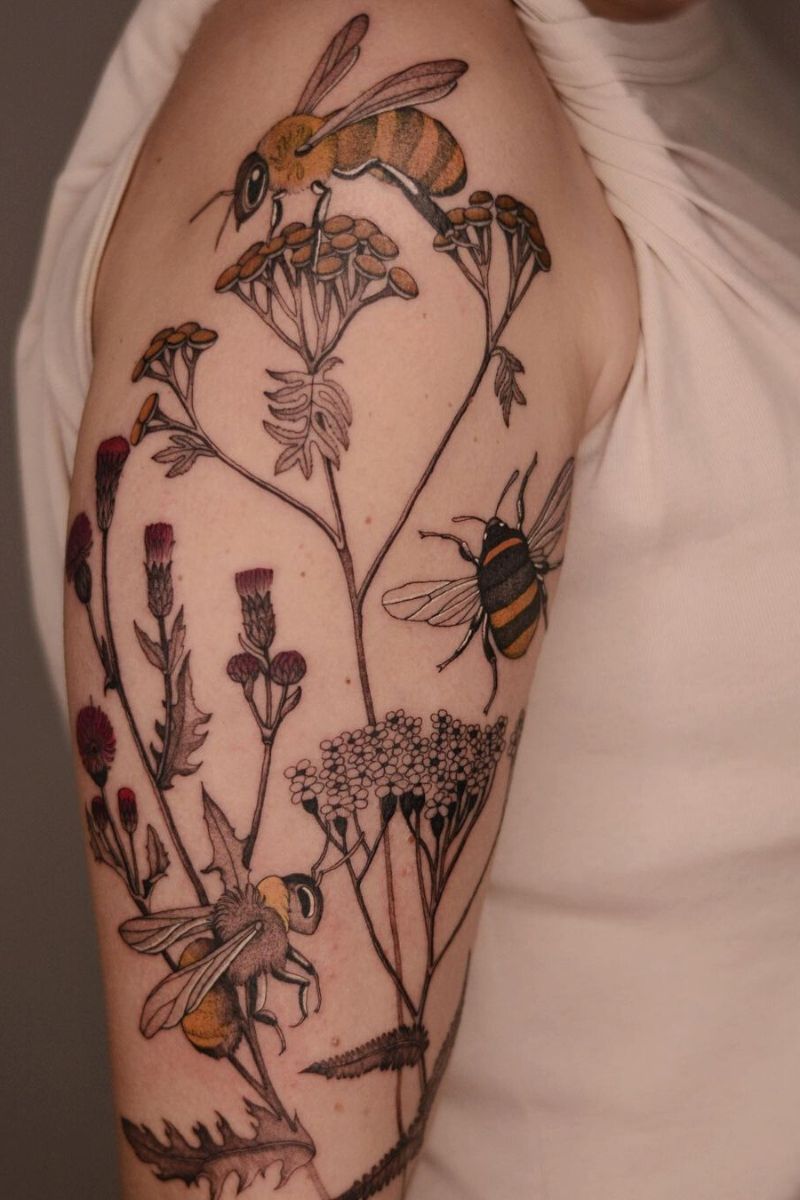 The artist shares:
"I know that there can be a lot of angst and pain involved in the creation of art, but I secretly believe that some of the most beautiful works are made by those who are made happy by what they do."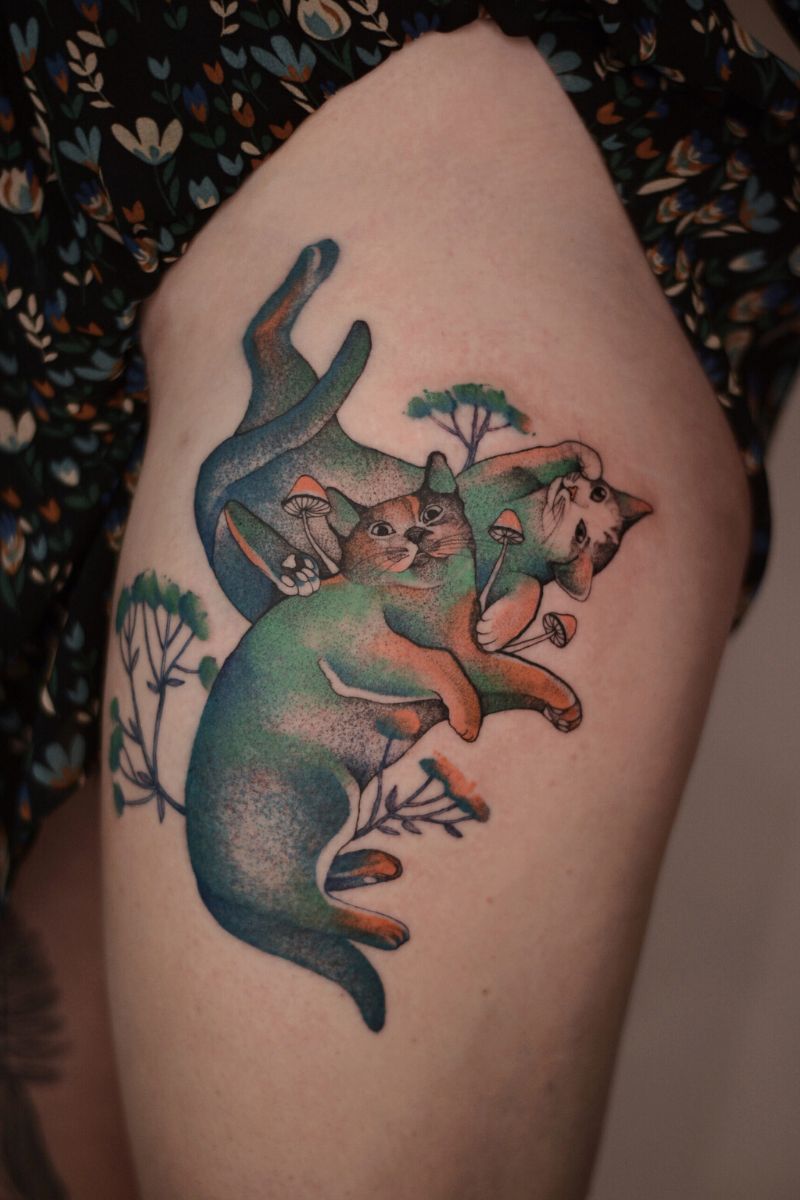 Inked Flora and Fauna Tattoos
Joanna Swirska creates fantastical scenes with backpack-wearing kangaroos, cycling cats, and whimsical masses of tangled flora and animals by stippling fur and inking subtle gradients. Swirska is well-known for her delicate illustrations that blend whimsical aspects with the look of older botanical renderings, especially the bold, black fern that frequently appears in her tattoos. Her ink-based works often feature precise lines and color pockets that span the entire upper arm or leg.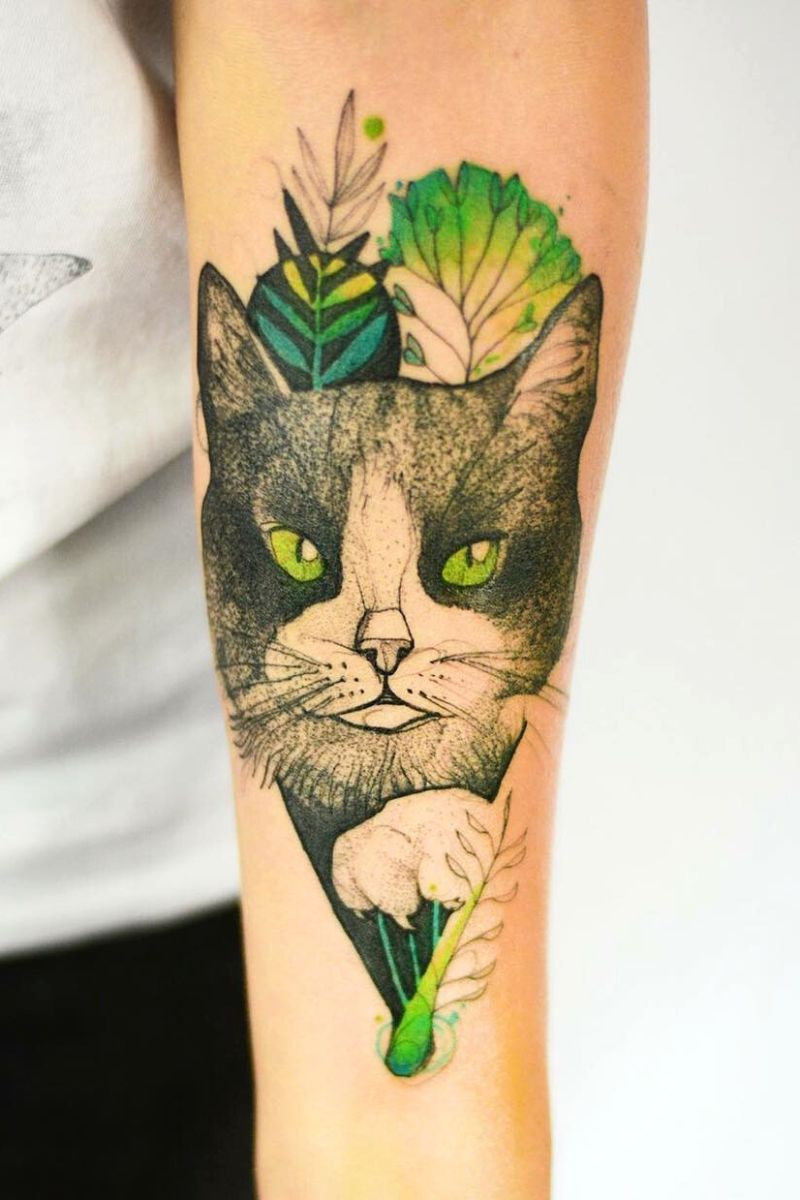 Although she draws a lot of inspiration from nature, Paul Cezanne, Vincent van Gogh, and Paul Gauguin are frequently her sources of inspiration as well. Joanna enjoys mixing uncommon hues to make fresh combinations but approaches the form the same way. She enjoys contrasts like light-heavy and hard-delicate. What the tattoo artist likes to say is that because we are multifaceted as humans, different personalities are expressed through her tattoos, making this what she loves the most about her work.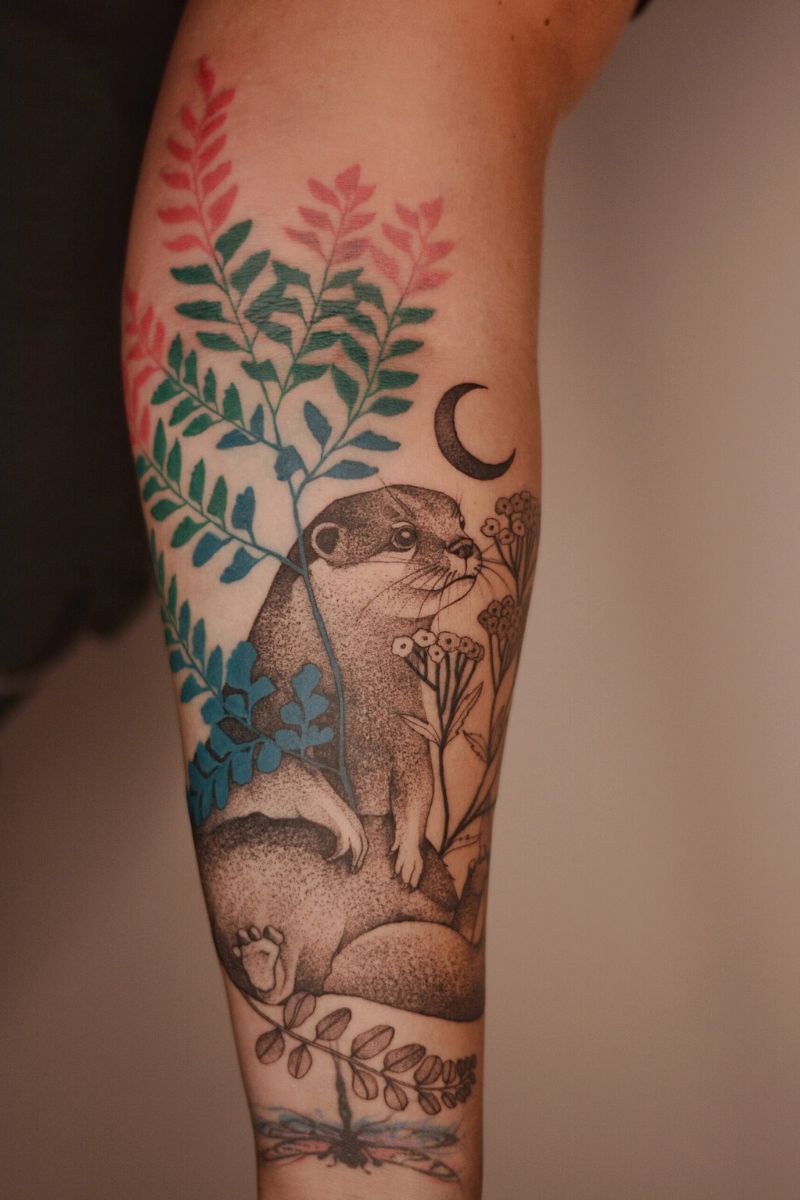 Owner of Nasza Tattoo Shop
Swirska, who's known as 'Dzo Lama', lives in the Karkonosze mountains and works between Jelenia Gora and Wrocław, where she runs her own tattoo shop, Nasza Tattoo Shop. Although her work and bookings are closed for a couple of years due to the high demand, you can still keep an eye out for future openings on Joanna Swirska's Instagram while you observe her magical tattoo works.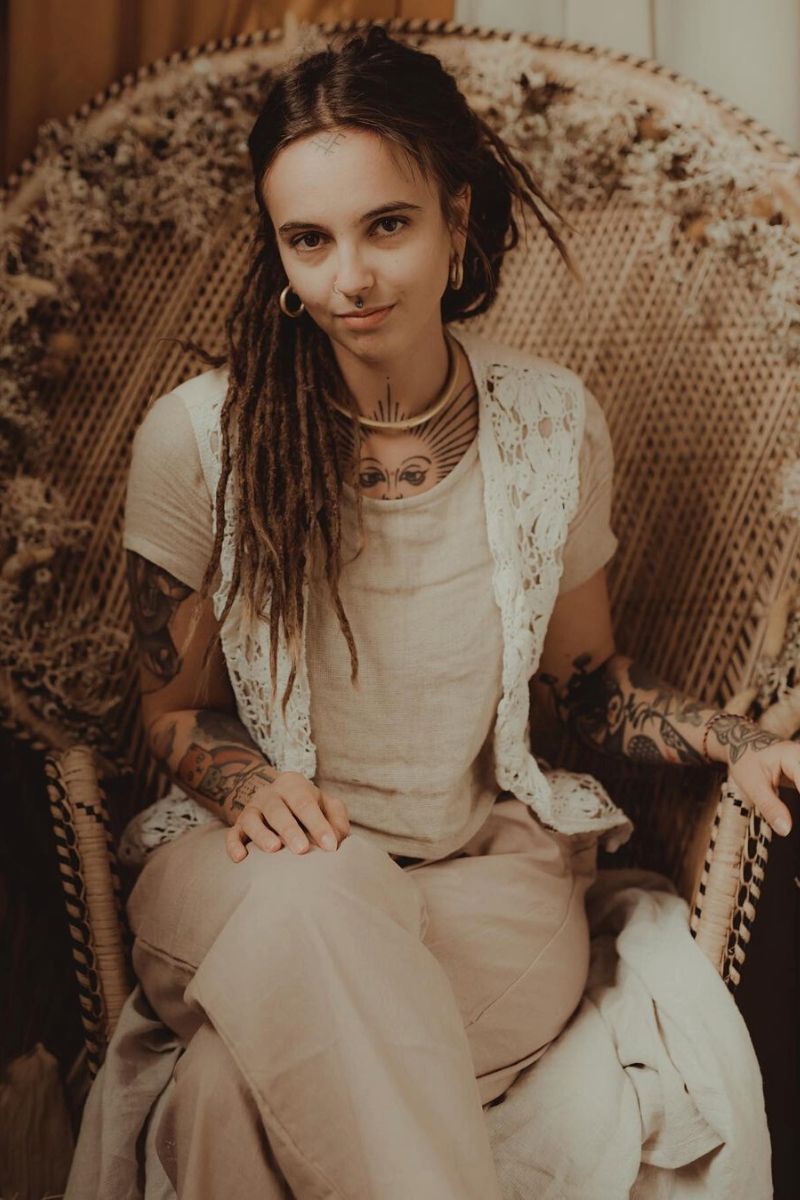 You can also pick up prints, mugs, and other goods adorned with her illustrated characters on Etsy. Who around here is a fan of animalistic and plant tattoos? They add such a fun and unique perspective to the skin!