Great news! Singer and American Idol judge
Katy Perry just gave birth to a little girl. And you know how Katy and actor Orlando Bloom named their little princess?
Daisy Dove Bloom
Of course, they gave their new born a flower name.  It seems destined to have a flower name when your last name is "Bloom".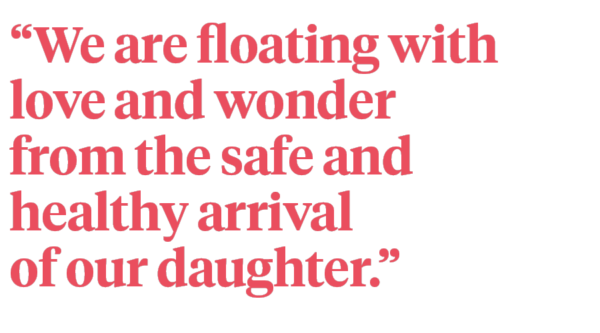 Five months after Katy Perry announced her pregnancy in the most epic music video, she announced she just gave birth to her first child!
Meaning of Daisies
In the language of flowers, daisies symbolize innocence, purity and a youthful spirit.  The legend goes that Freya, a goddess of love, beauty and fertility, loved daisies so this flower became attached to motherhood and childbirth as well as new beginnings.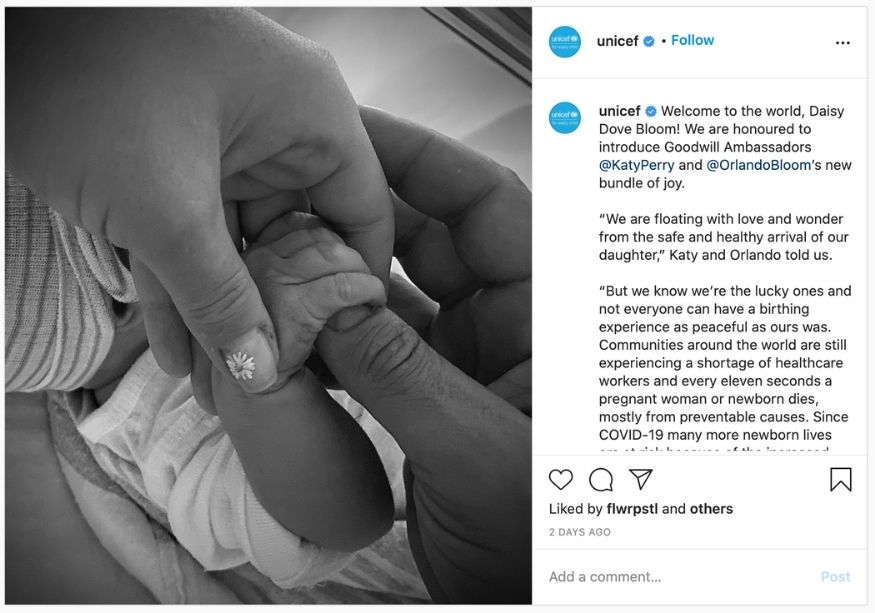 Turns out that in her newest album, "Smile," there is a song 'Daisies' as well. So did the song inspire the baby's name or vice versa? Everything seems to be coming up daisies. She may have dropped other hints as well about her daughter's name when she wore a "Daisies" face mask in an Instagram post. In fact, in May she was selling a daisy face mask imprinted with the title "Daisies" to benefit the Santa-Barbara-based aid organization
DirectRelief
. The couple introduced their "bundle of joy" through the international children's charity
UNICEF
. Both Perry, 35, and Bloom, 43, are goodwill ambassadors for the United Nations charity. They both shared a black and white photo of them holding Daisy's tiny hand on their official Instagram accounts to tell fans the news.
Here's the full statement they released:
"We are floating with love and wonder from the safe and healthy arrival of our daughter. But we know we're the lucky ones and not everyone can have a birthing experience as peaceful as ours was. Communities around the world are still experiencing a shortage of health care workers and every 11 seconds, a pregnant woman or newborn dies, mostly from preventable causes. Since COVID-19, many more newborn lives are at risk because of a greater lack of access to water, soap, vaccines, and medicines that prevent diseases. As parents to a newborn, this breaks our hearts, as we empathize with struggling parents now more than ever. "As UNICEF Goodwill Ambassadors, we know UNICEF is there, on the ground, doing whatever it takes to make sure every expecting mother has access to a trained health worker and access to quality health care. In celebration of the heart we know our daughter already has, we have set up a donation page to celebrate DDB's arrival. By supporting UNICEF, you are supporting a safe start to life and reimagining a healthier world for every child. We hope your ❤️ can bloom with generosity. Gratefully, Katy and Orlando