Kiki Grammatopoulos, a Central Saint Martins (Londen, UK) graduate, has produced a thick, bristly running shoe outsole that aids in the spread of plants and seeds in cities as part of her 'Rewild The Run' project. A very interesting initiative with a curious-looking shoe that has the intention to help out the world step by step in small ways.
Rewilding Training Shoes Allow People to Disperse Plants as They Run
The big question comes to be: how do these running shoes actually work to help disperse plants and seeds all over the ground? Grammatopoulos, the creator, borrowed aspects from nature to build her sneaker outsole, which is densely coated in tiny hooks that grasp onto mud and plant materials as the wearer treads. The hooks enable the shoes to imitate the phenomena of 'epizoochory', a state in which seeds are carried by becoming stuck to the fur of an animal.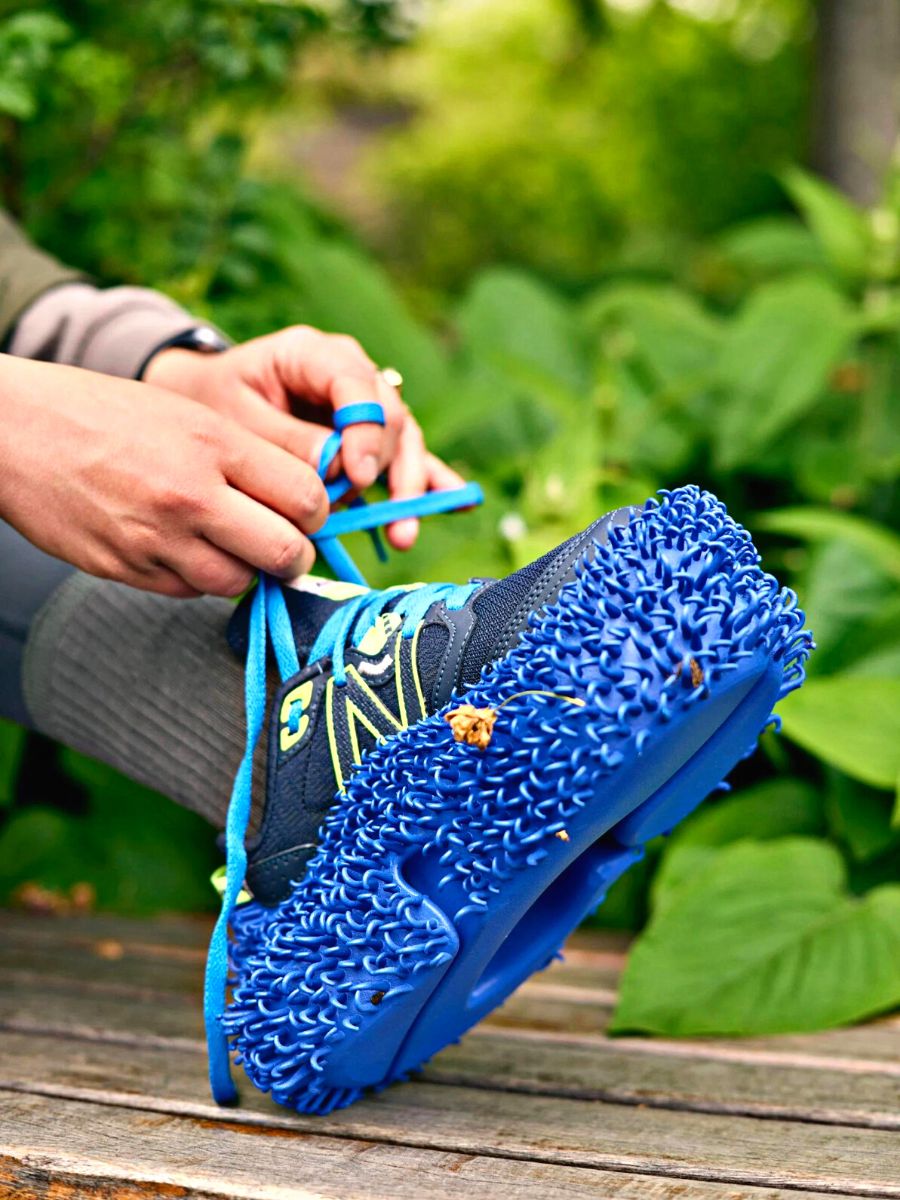 Kiki drew inspiration for her design mostly from two plants: the cocklebur (xanthium), which produces characteristic burr seeds, and the grapple plant (harpagophytum), whose fruit is covered with microscopic barbs. The designer stated that her objective was to combine fashion and sport to involve people in the cause of rewilding and, as a result, to stimulate a broader rethinking of our connection with nature. 'Rewilding' is a type of ecological restoration that focuses on extending forests and letting nature run its course with minimal human intervention.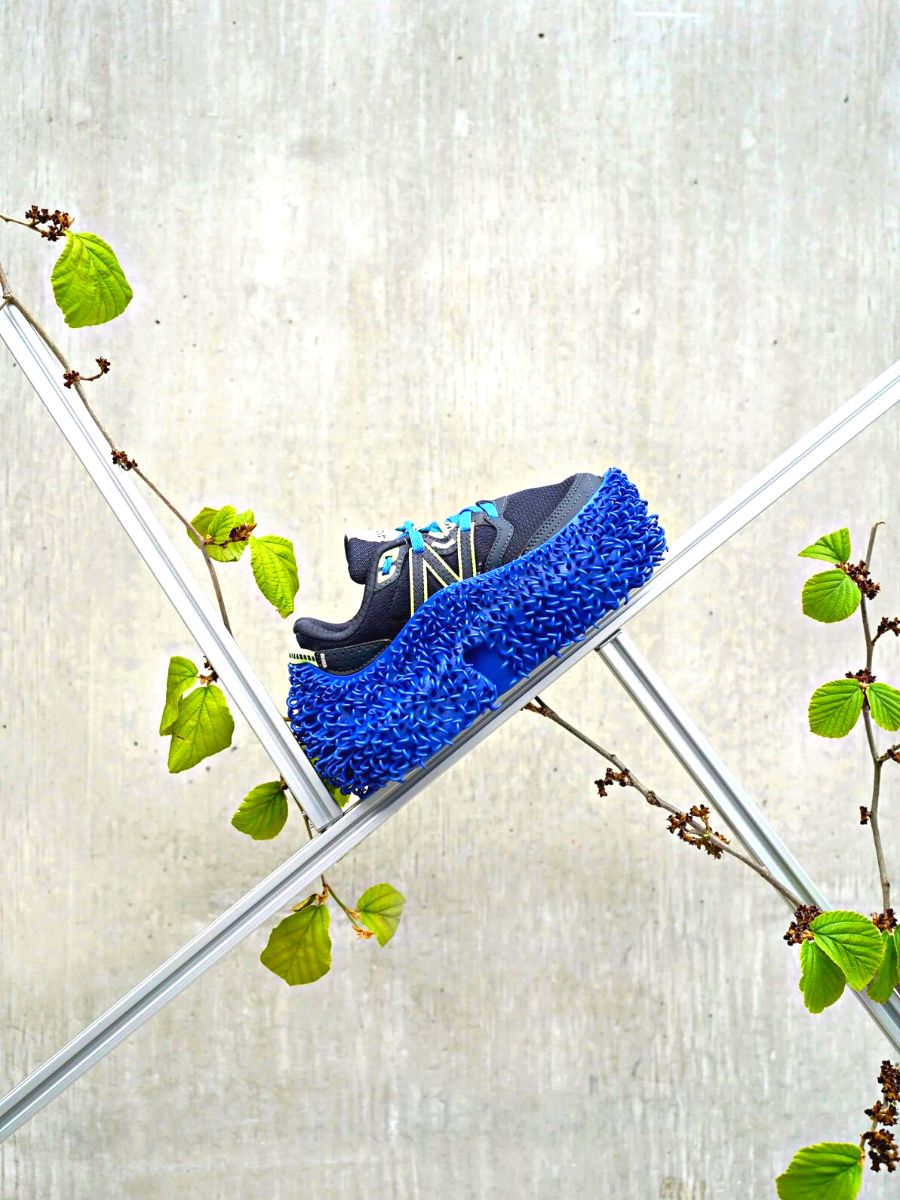 What Was the Main Purpose of Creating These Shoes?
With a lot of consciousness and dedication towards creating this project to enhance and lift the relationship between nature and humans, Kiki shares:
"I wanted to investigate our relationship, or lack thereof, with the wild in our cities, as well as how these urban environments would look if ecology and biodiversity took over — some of which we saw over COVID-19."
She also mentioned how human awareness nowadays of natural systems is frail, particularly in cities, despite the fact that they are critical to humanity's continued existence. For there to be any hope of positively evolving the world's cities to support and encourage the existence of both human and non-human species, a set of processes that involve everyone in a radical transformation is 100% required, as said by Kiki Grammatopoulos.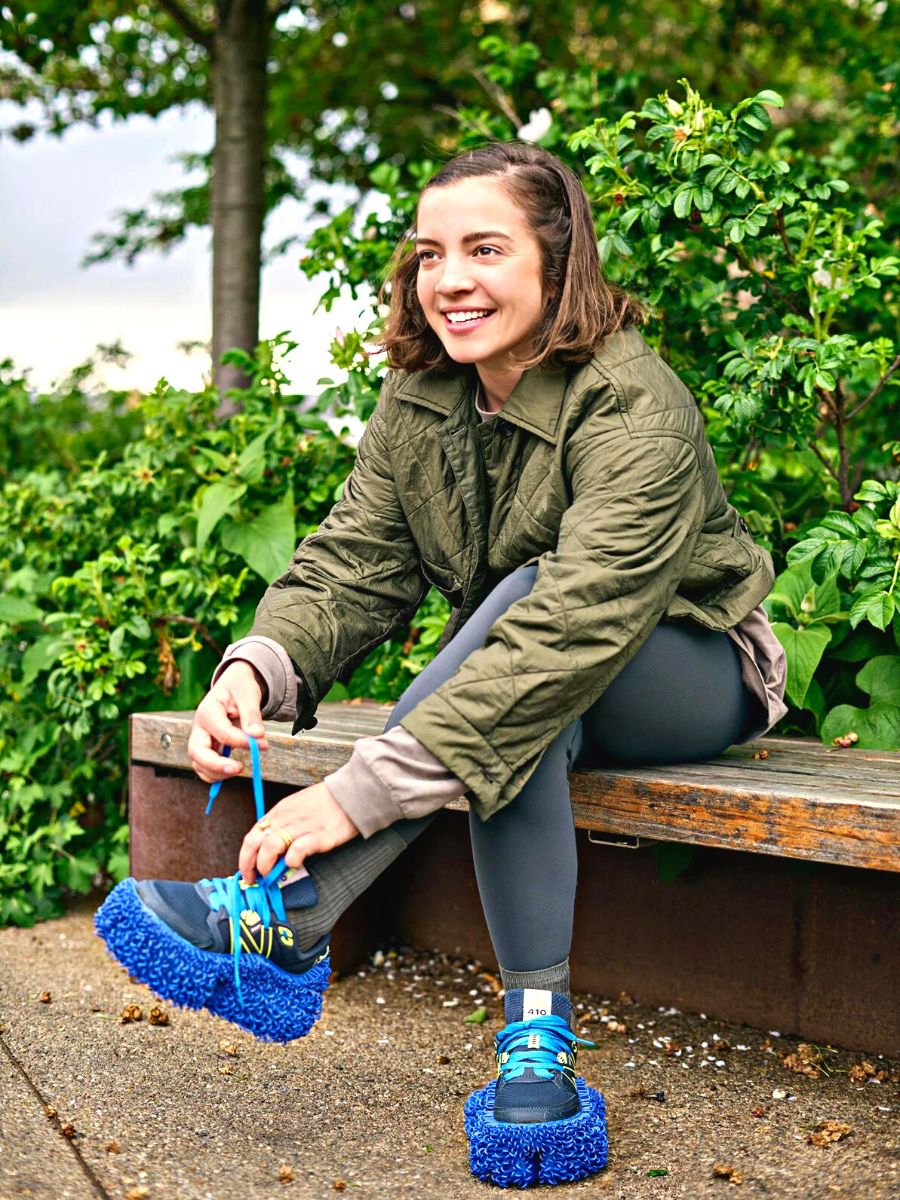 In conclusion, it's a humongous group effort that'll take years but slowly and surely with small changes such as implementing these training shoes, you'll be helping a little piece of the Earth.
The Trainers Are Meant to Encourage Engagement With Rewilding
In addition to seeds, Grammatopoulos' outsole design alludes to another aspect of her research which is the function of 'keystone species' in the rewilding process. Keystone species are those that play an outsized role in holding their ecosystem together, and when it comes to restoring the environment in the UK and Europe, one of them is recognized as the bison, which is now being reintroduced in places where they were previously extinct after a century.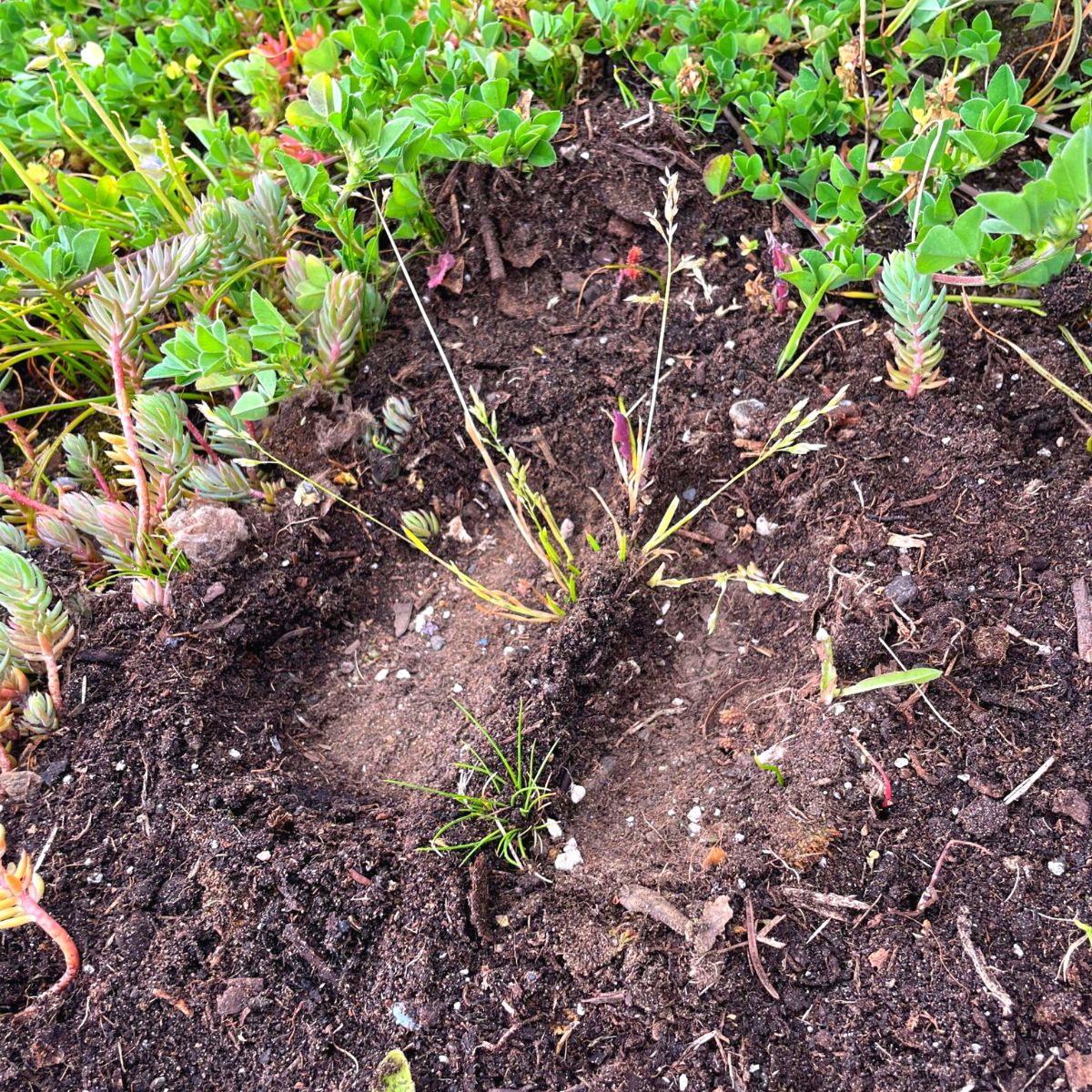 The bulky appearance and cloven tread of the outsoles pay respect to bison hooves and the animal's role in supporting the migration of other animals through the forest by stamping channels through the woodland. As bison forage, they aerate the soil with their hooves, which aids in plant growth, and disperse native seeds, helping to maintain a healthy and balanced ecosystem. It seems merely coincidental that the shoe brand she runs on is New Balance.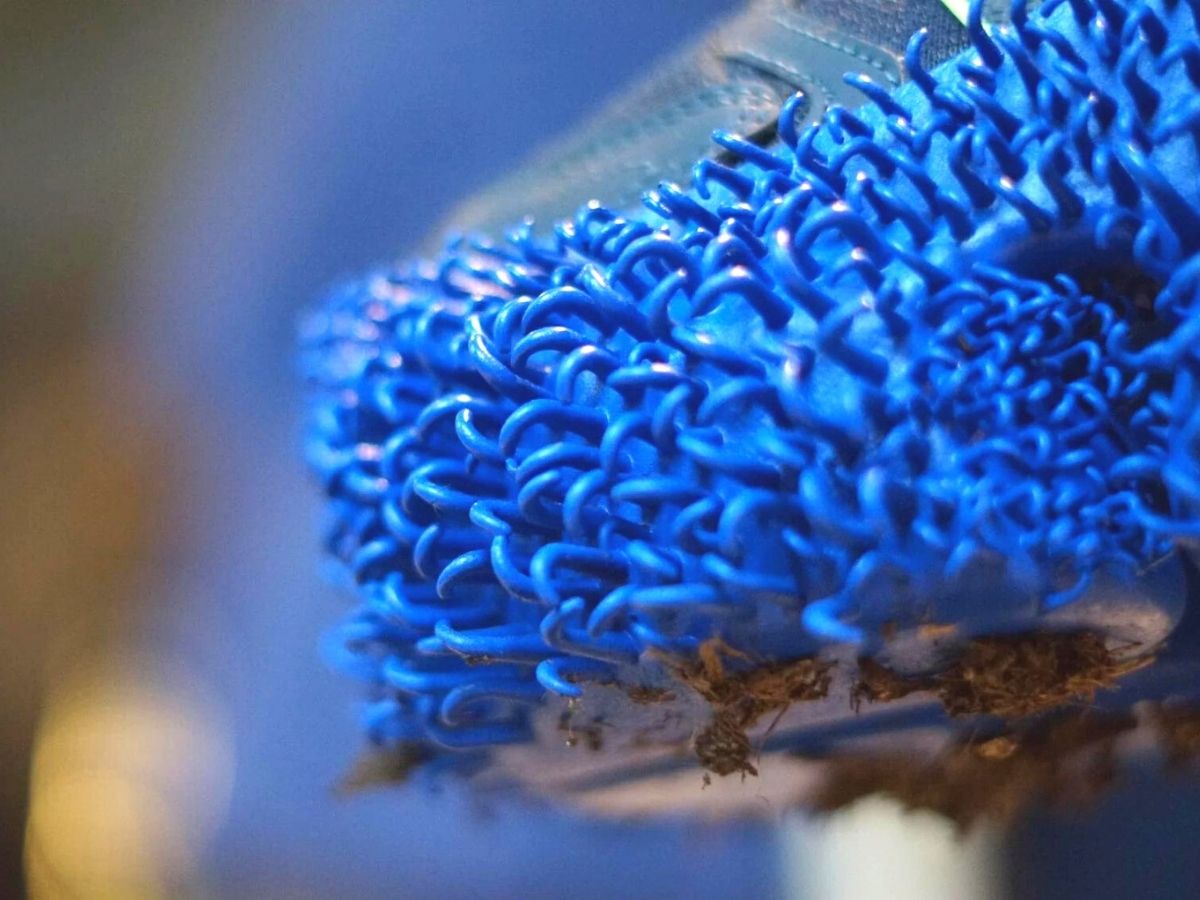 As a general knowledge, Grammatopoulos produced 'Rewild the Run' as part of her Material Futures master's degree at Central Saint Martins in London. The design is intended to be a conceptual representation of future rewilding footwear, not the finished product. If she can find a manufacturing partner, she would like the device to be 3D printed or injection-molded in a performance rubber in the future.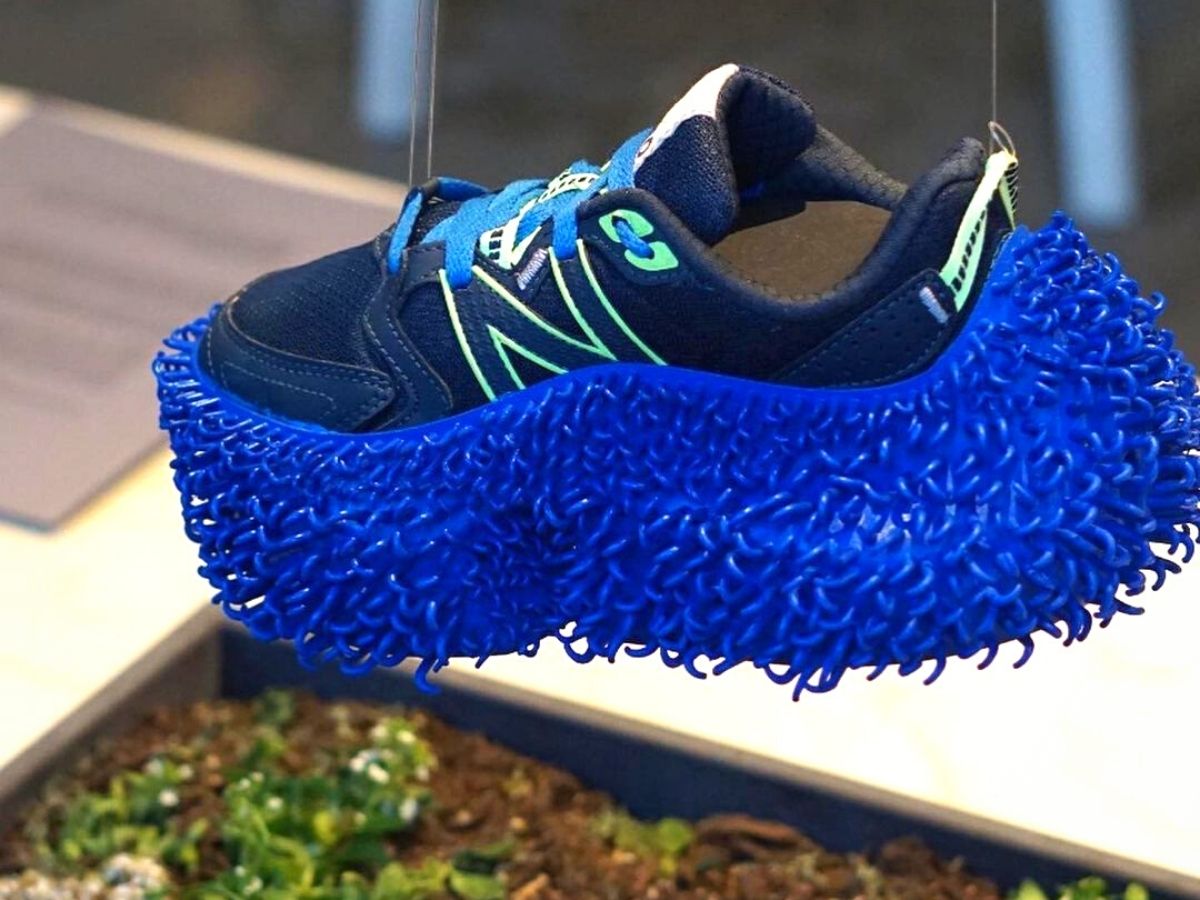 Nowadays, she is currently testing her designs with the London-based running community Run the Boroughs, which she claims is allowing her to see the effectiveness of sport as a vehicle for rewilding urban landscapes.
Photos by @studio_kiks.