Grand news for all clock buyers at the Dutch auctions. Grandtastic gyp hits the clocks of the Royal FloraHolland auctions in Aalsmeer, Naaldwijk, and Rijnsburg! The premiere has taken place on Thursday the 23rd of February when Klaver Flowers auctioned the first lot. Did you miss out? Don't worry, the next auction day another chance.
Klaver Flowers
Klaver Flowers is known for their beautiful premium flower assortment of lilies, gypsophila, and limonium. The lilies are grown in their nursery in the Netherlands, whereas the ideal conditions for growing gyp and limonium have proven to be in the beautiful fields of Ethiopia.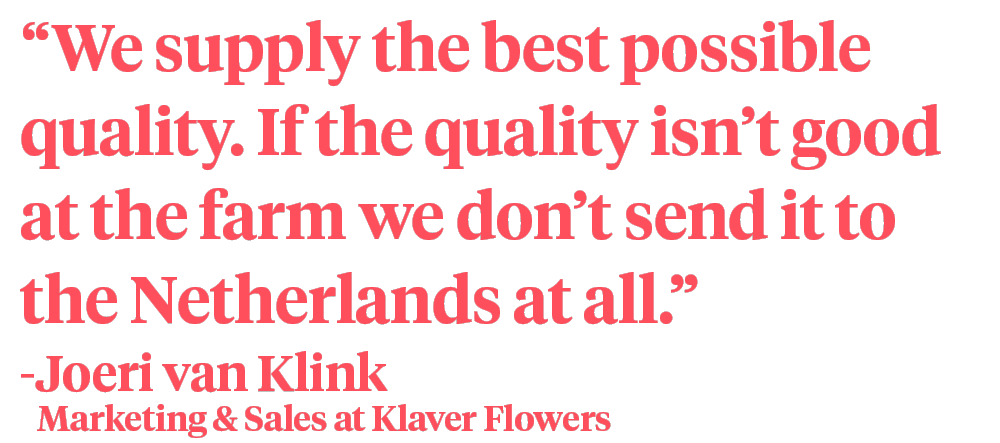 Marketing & Sales responsible Joeri van Klink comments:
"We are a reliable partner and have always had close contact with our clients. Throughout the year we try to supply the auctions each day, and that works well. That regularity is a big plus for our clients."
Creating a Stable Market
The aim is clear for Klaver Flowers. It lives up to its reputation and its customers' expectations when the best quality gypsophila is available and affordable. This means the market must be solid and reliable.
Joeri:
"We want to create a stable market for Grandtastic and will increase our quantities step by step. We always try to supply the best possible quality. If the quality isn't good at the farm we don't send it to the Netherlands at all."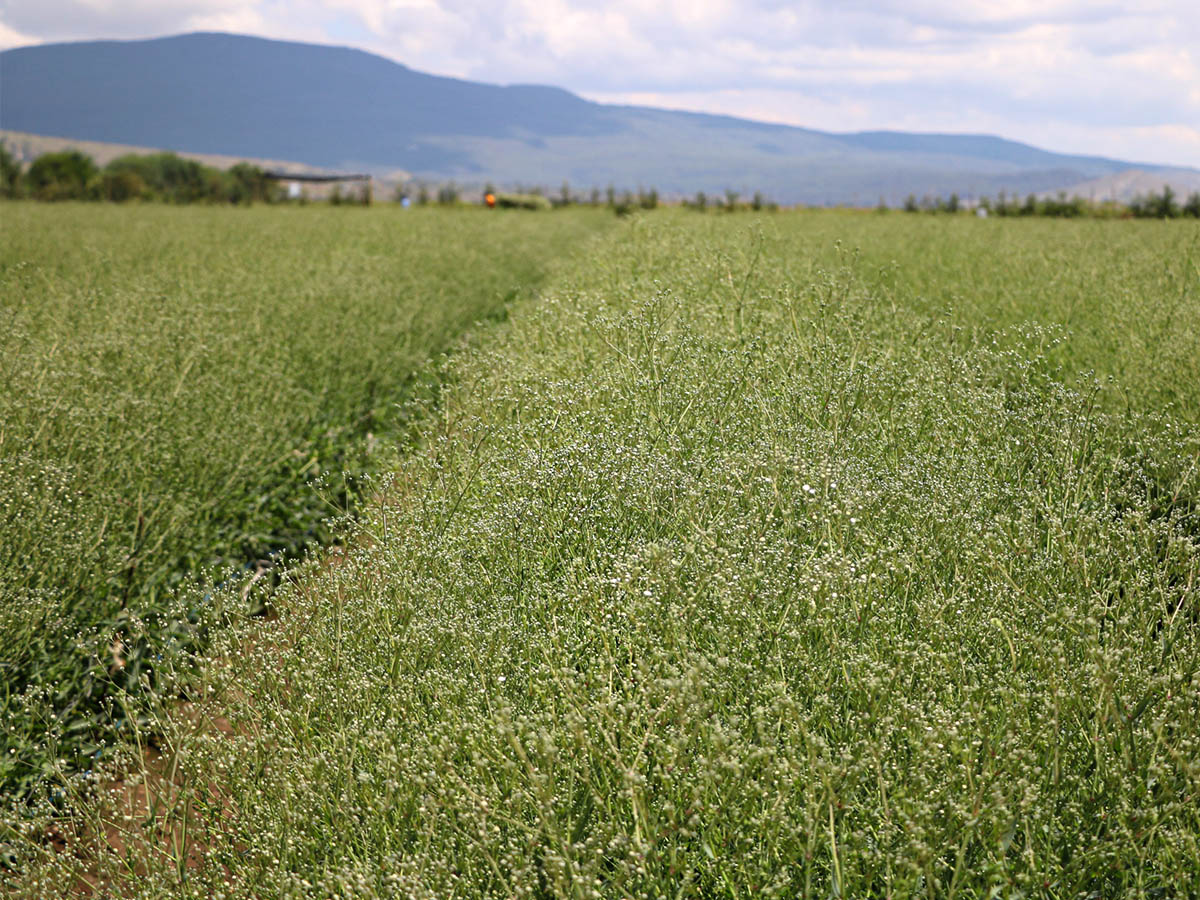 Gypsophila Grandtastic
Gypsophila Grandtastic is a beautiful and strong pure white flower with extra-large white flowers (⌀ 12mm/~½ inch), long firm compact stems, and green foliage. Next to its looks and strength, its exceptionally long vase life is a big plus for many growers to decide on this gyp, and for many florists to use this flower in floral arrangements.
Joeri:
"We see Grandtastic as a great addition to our assortment because of its amazing volume from top to bottom, the pure whiteness of its flowers, and less breakage of its stems during handling is also a great characteristic."
The Grandtastic gyp will be sold under the house brand Klaver Gypsophila, a well-known label in the flower market. At this moment, Grandtastic of 70 cm/30 grams is available at the three big Dutch auctions, and in the near future also at the German auction of Rhein-Maas.
Gypsophila Grandtastic is bred by Selecta Cut Flowers.