The fine Limonium collection bred by Ball SB is a delicate assortment that can be used for various purposes all the way from a colorful filler to even decorating spaces and creating floral art with it. If you're looking for a soft-looking and charming addition to your day-to-day, look no further than these gorgeous Limonium varieties.
Let's Get Started With Some Limonium Facts
Little do we know about Limoniums. Some call them 'Statice', and some may not even smell nice but the truth is that there are over 186 accepted botanical species in this genus from which at least six species are used as cut flowers, each one of them with distinctive characteristics that make this plant unique and when used in an arrangement, it can beautifully enhance its appearance by giving an elegant look.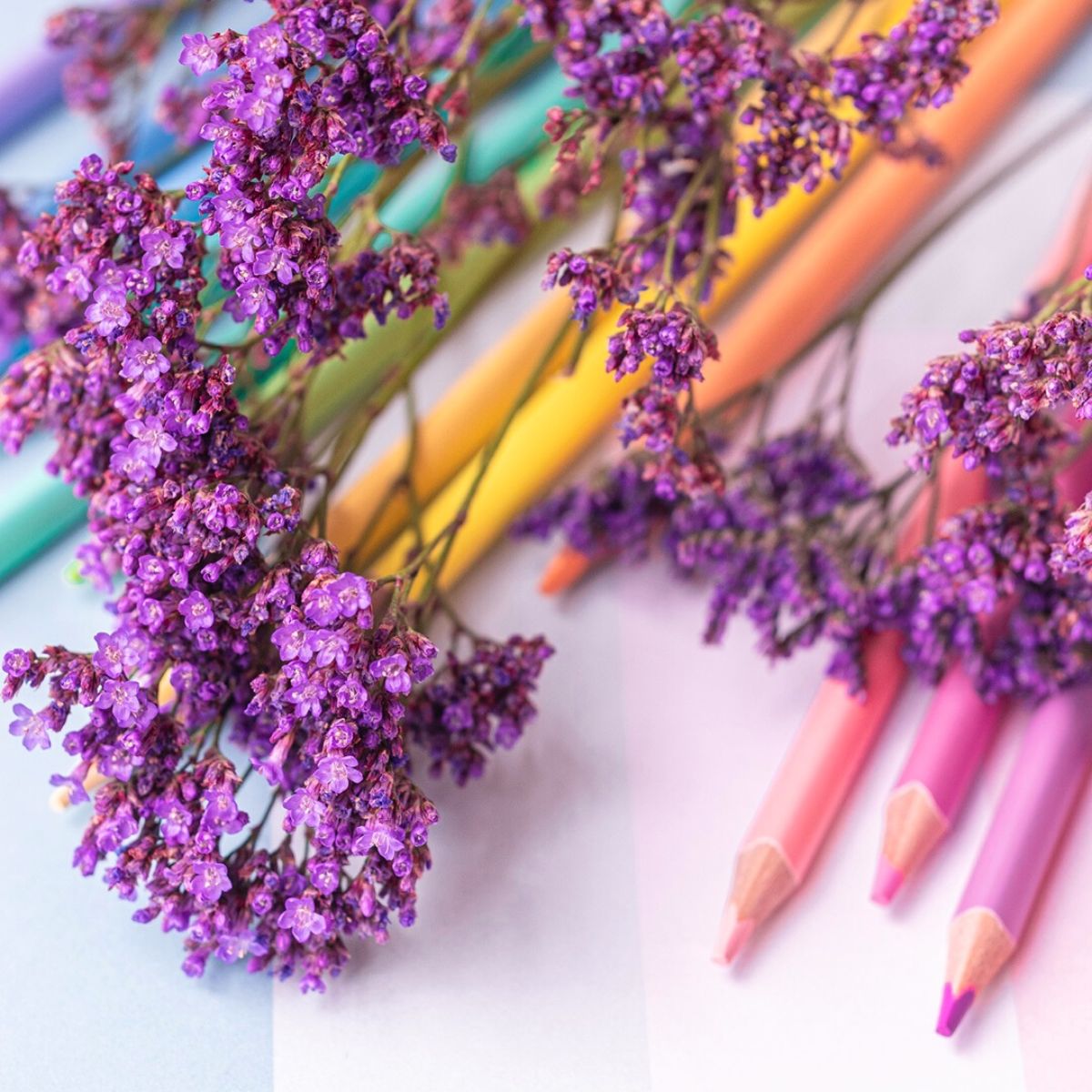 Ball SB specializes in four types of Limonium varieties: Sinuatum/Statice, Sinensis, Sinzii, and Altaic Hybrids, which are the ones that'll be emphasized today. They have mastered the art of developing new crosses to improve traits like the smell, and new colors and developed desirable characteristics such as higher yield and longer useful life of the plants. The company's efforts and research done throughout the years have given them the advantage to stay up to date with the latest trends.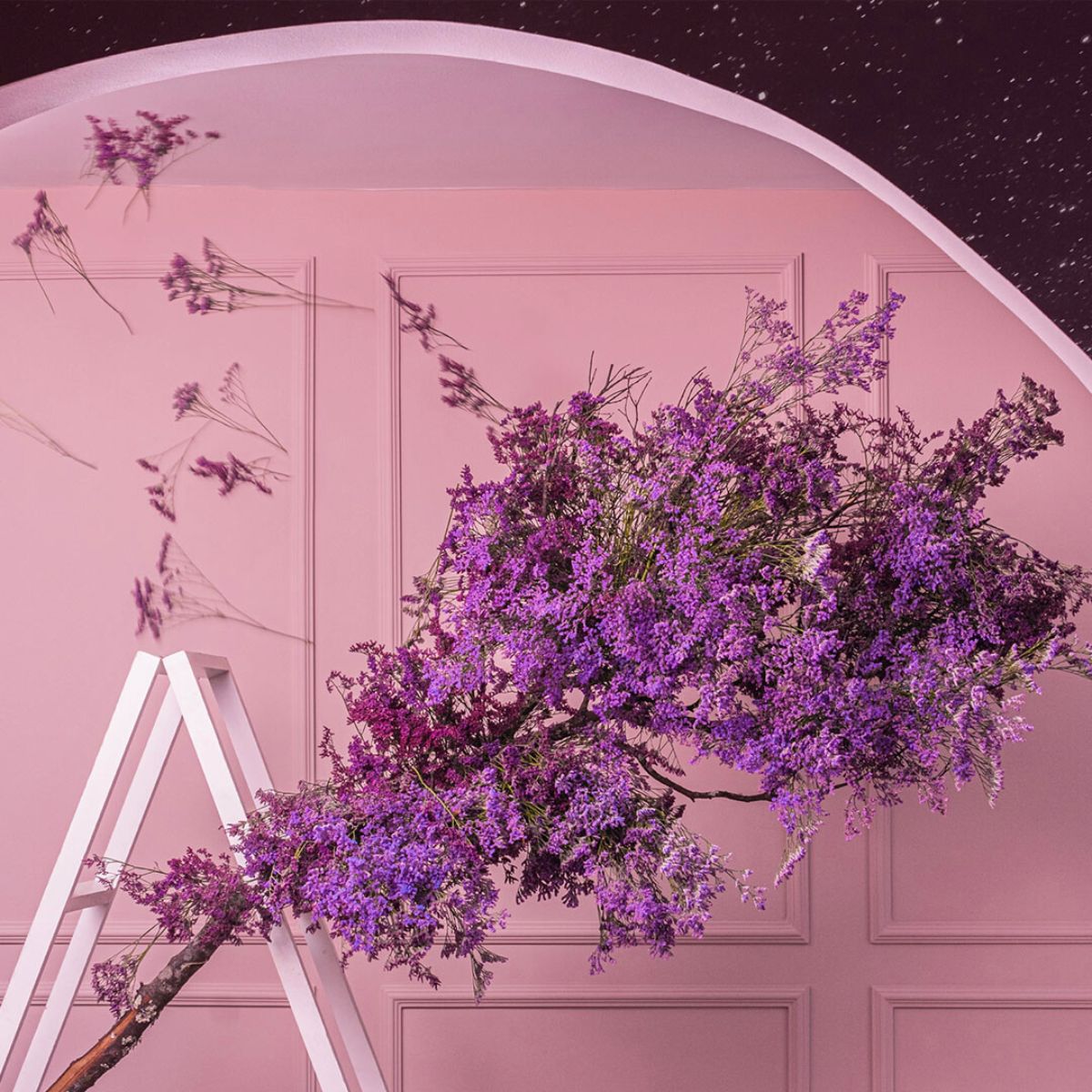 Limonium Altaica is not a botanical taxon but more a floral stem type. Colors for this type of limoniums range through different tones of purple and lavender, with the exception of Limonium Silver Pink, an Altaica type Limonium with lovely pink flowers. Altaica flower stems are distinguished as being the most elegant floral stems amongst the limonium cut flowers. It's time to meet two divine purple limonium varieties!
Limonium Shooting Star's Characteristics
One of the most distinctive features of the Limonium Shooting Star is its flowers. These small, star-shaped blooms come in a range of colors, from pink and lavender to blue and white, but in this case, we're sticking with the lavender tone which is the main protagonist in Ball SB's latest campaign: a glimmer of purple light. They are borne in clusters on long, slender stems, which makes them ideal for cut flower arrangements. The Limonium Shooting Star works amazingly as a filler for bouquets and arrangements.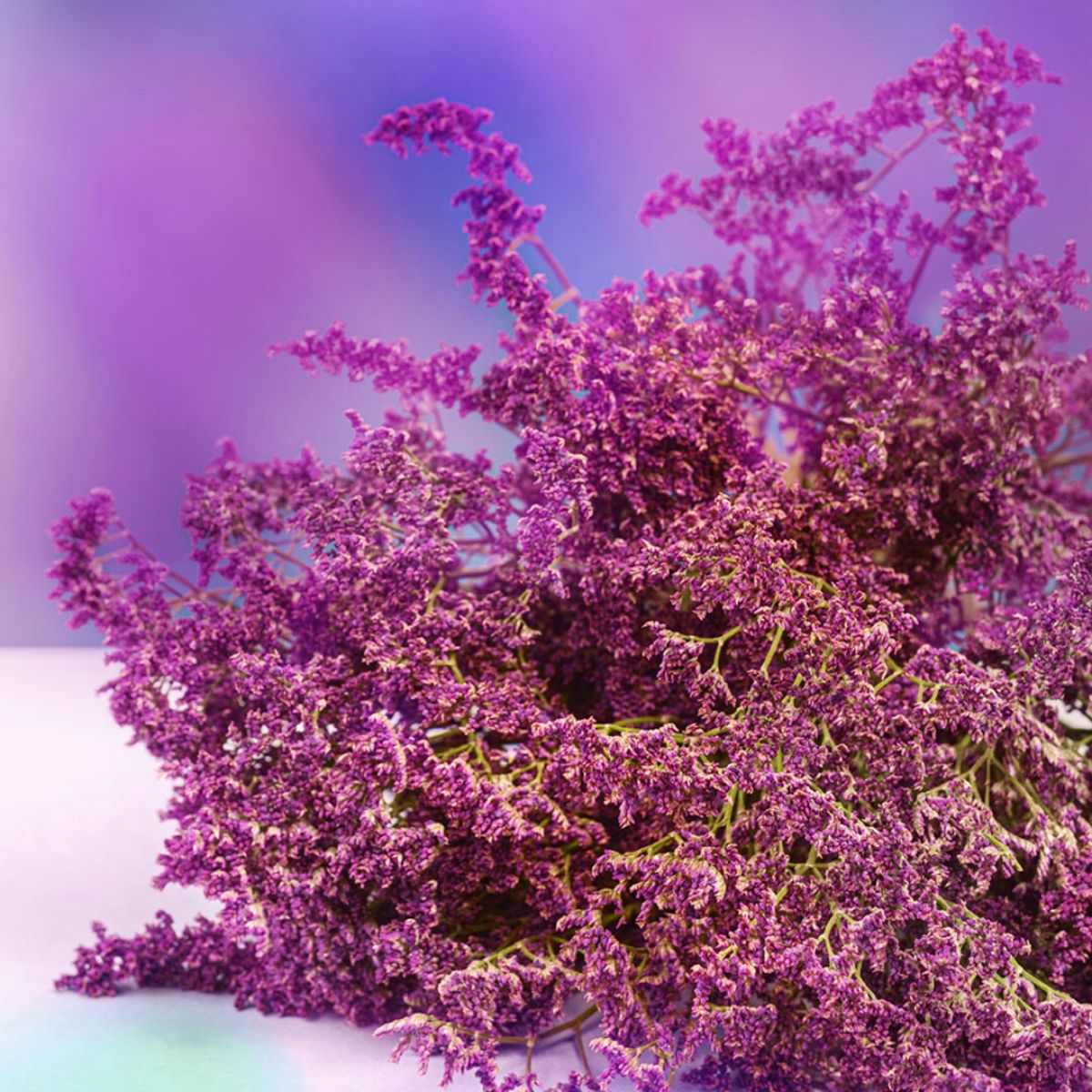 The plant structure creates branches that give a lot of volume with just one stem, while its bright purple color makes anything and everything shines through. It is a purple color that brings life to any spot or bouquet it is placed in. Another characteristic of the Limonium Shooting Star and why it's a purple must-have for your floral creations is that it's a very hardy and productive plant that is more resistant to pests and diseases.
The Limonium Shooting Star isn't just a pretty face though. This plant is also prized for its long blooming period. If planted in the highland tropics zone (Colombia, Ecuador, Kenya, Ethiopia, etc.) the plant can be grown year-round. It produces an abundance of flowers that will brighten up any arrangement or spot. Shooting Star was a Ribbon winner at the SAF Variety competition in 2022 for fillers.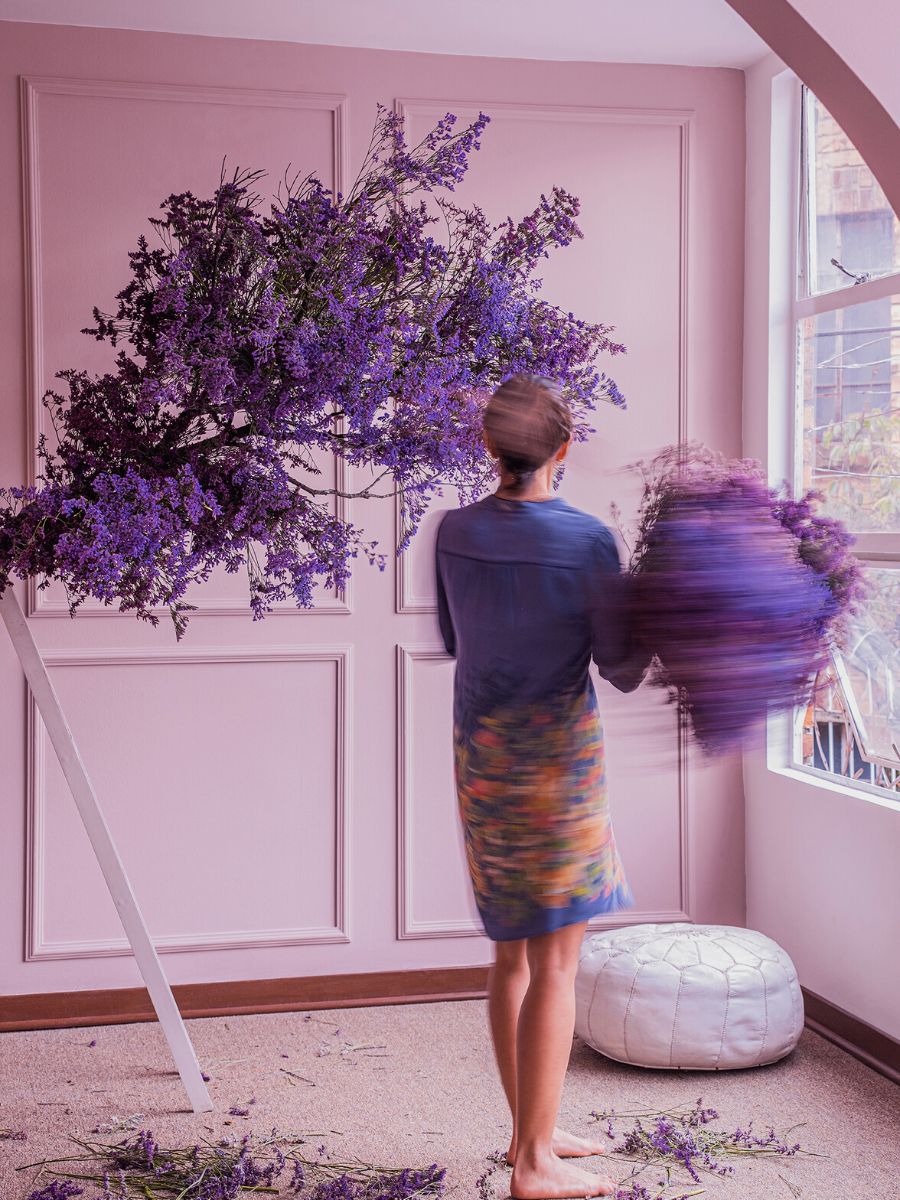 One of the key benefits of the Limonium Shooting Star is its ease of care. This plant is relatively low-maintenance and can tolerate a range of growing conditions. It prefers full sun to partial shade and well-drained soil, but it can also tolerate drought. Now that you know the main features of this purple charmer, it's time to move on to the next purple star: Limonium Skylight.
Limonium Skylight - Another Purple Dazzler
These are some interesting facts you might want to know about the Limonium Skylight. This specific variety is the first true odorless hybrid limonium in the market! On the other hand, it is one of the most productive plants of its type, while being very hardy and resistant to pests and diseases as well.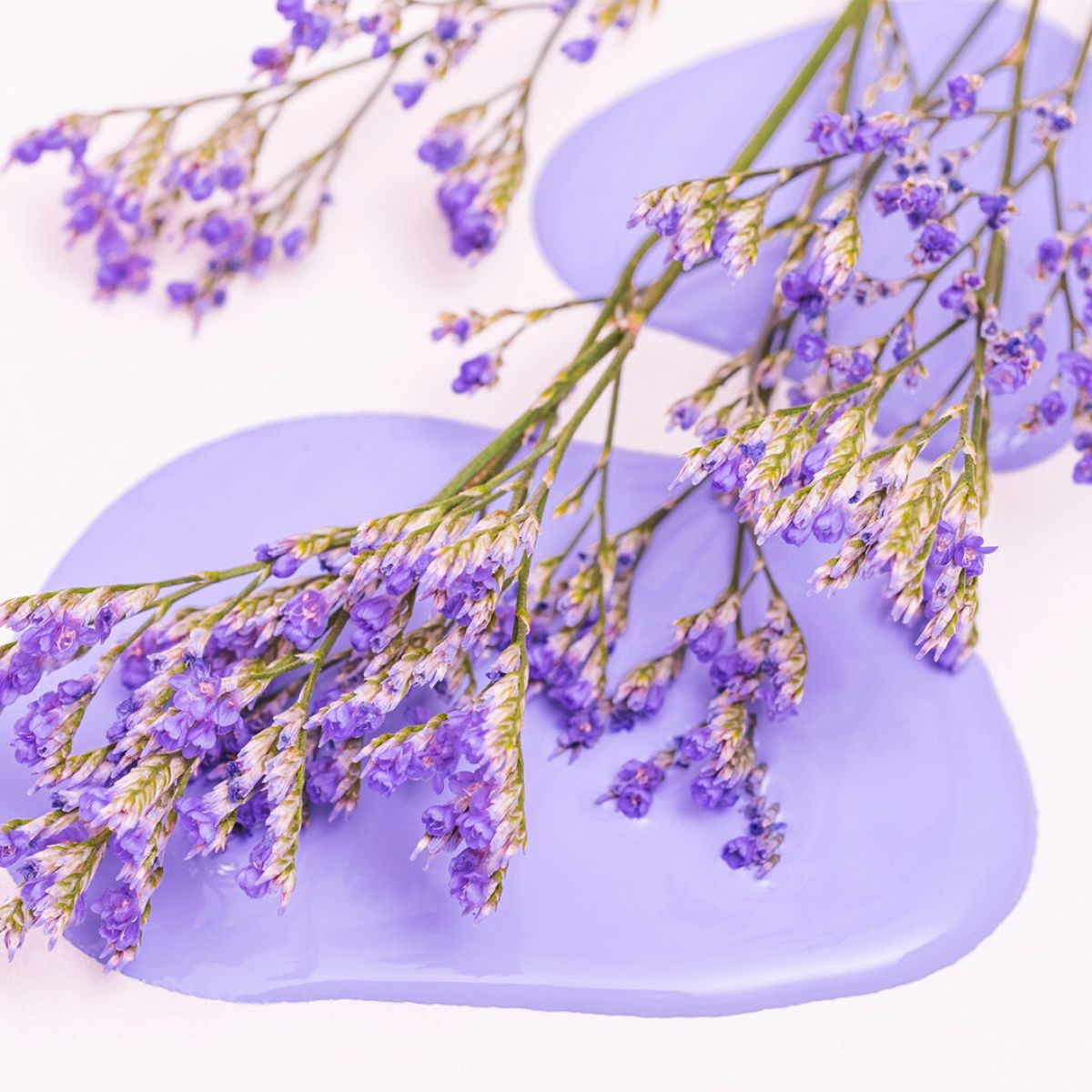 The Limonium Skylight has a very low mortality rate, but what makes it the most beautiful along with Limonium Shooting Star is its soft purple color, which nowadays is in full demand. This limonium type is perfect if what you're looking for is adding more color and loads of texture and volume to any arrangement or decoration involving flowers.
Ball SB's Limonium Breeding Program
Ball SB's breeding programs are orchestrated at the Ball SB Research and Development station in Colombia, where the main Altaica type crossing is held and all selections for all the programs are first evaluated and selected.
What makes them the leading breeding company of this genus is basically their innovation and formidable allies worldwide with other experts. Nowadays, the company uses top technology and has embarked on a quest to make limonium new and existing again. They have produced new exhilarating hybrids that have proven to be less susceptible to viruses and disease than conventional Statice (making them more sustainable for the planet and for growers).
How will you be using these gorgeous purple and pink Limonium varieties in your next bouquet? Go ahead and surprise someone with a dose of Limonium beauties.
Photos by Ball SB.