Ocean Breeze Farms has produced fresh American flowers for almost half a century already. This is how they got involved in Life in Bloom's efforts to engage viewers and educate them on the health and wellness benefits flowers offer.
Ocean Breeze Farms
At the recent CalFlowers meeting, members learned that J Schwanke's Life in Bloom viewers continue to respond to the show by arranging flowers for themselves. In fact, the constant stream of flower pictures from viewers inspired a new feature for season 5 of the show – titled 'Flowers from YOU!'.
"After my presentation to the CalFlowers board and membership, Mike Furlong and Ivor Van Wingerden, from Ocean Breeze Farms, told me they noticed the pictures shared by viewers," said J Schwanke, host and creator of J Schwanke's Life in Bloom, seen on public television (PBS) stations nationwide. "They took special note of a particular image of a viewer in front of a flower display at a retail location. I told them how that particular viewer travels 40 minutes each way, weekly, in order to purchase flowers there, and how much they enjoy the selection and quality."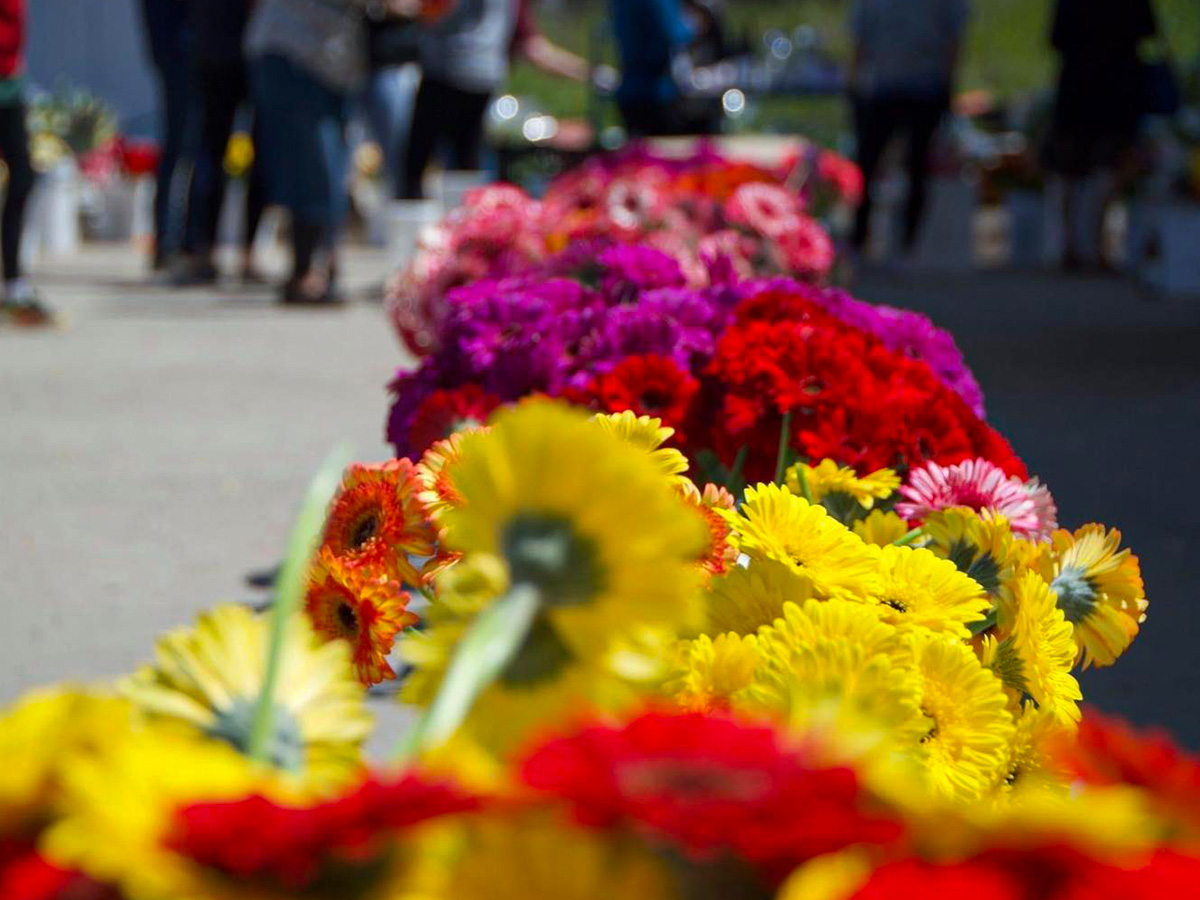 This impromptu exchange led to a brainstorming session on different ways of amplifying viewer engagement even more. Mike and Ivor wanted to find a way for Ocean Breeze Farms to become involved in Life in Bloom's efforts to engage viewers and educate them on the health and wellness benefits flowers offer.
"I was blown away by the generosity of their proposal," enthused Schwanke. "Ivor and Mike said they wanted to send a box of flowers from Ocean Breeze Farms to viewers who share pictures of their arrangements. I responded with gratitude and asked how many bouquets or how often were they proposing to send flowers. Once a week was their reply! I asked for how many weeks - and they said indefinitely. Amazing!"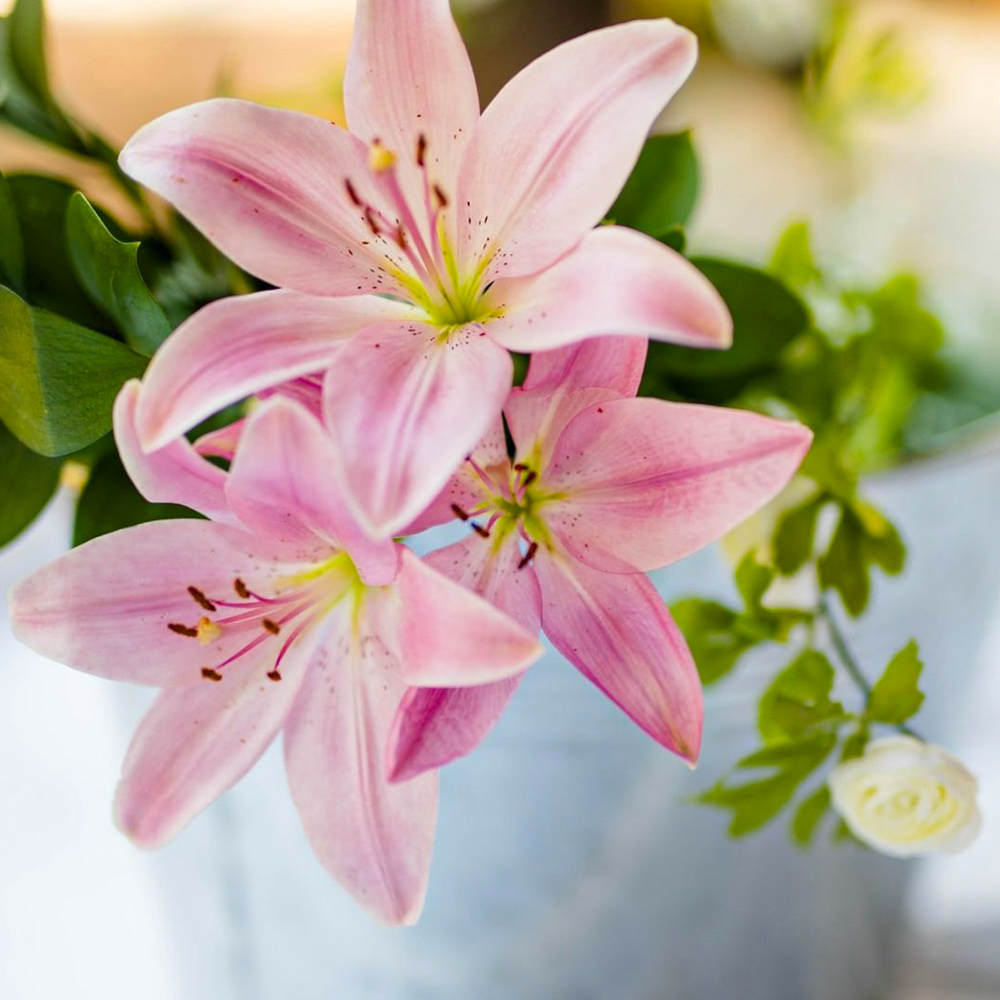 The Emotional Benefits of Flowers
"We all know being in the presence of flowers has scientifically proven physical and emotional benefits – there's nothing like discovering it for yourself through personal experience – and that's what viewers are doing!" Schwanke continued. "And now Ocean Breeze Farms is reinforcing those experiences for viewers with flowers directly from their greenhouses!"
Viewers who submit pictures of their flower arrangements are entered into a weekly drawing to win a box of flowers from Ocean Breeze Farms. The first flowers will be on their way to winners in September. The contest is called Share Your 'Schwankies', after a nickname coined by a viewer.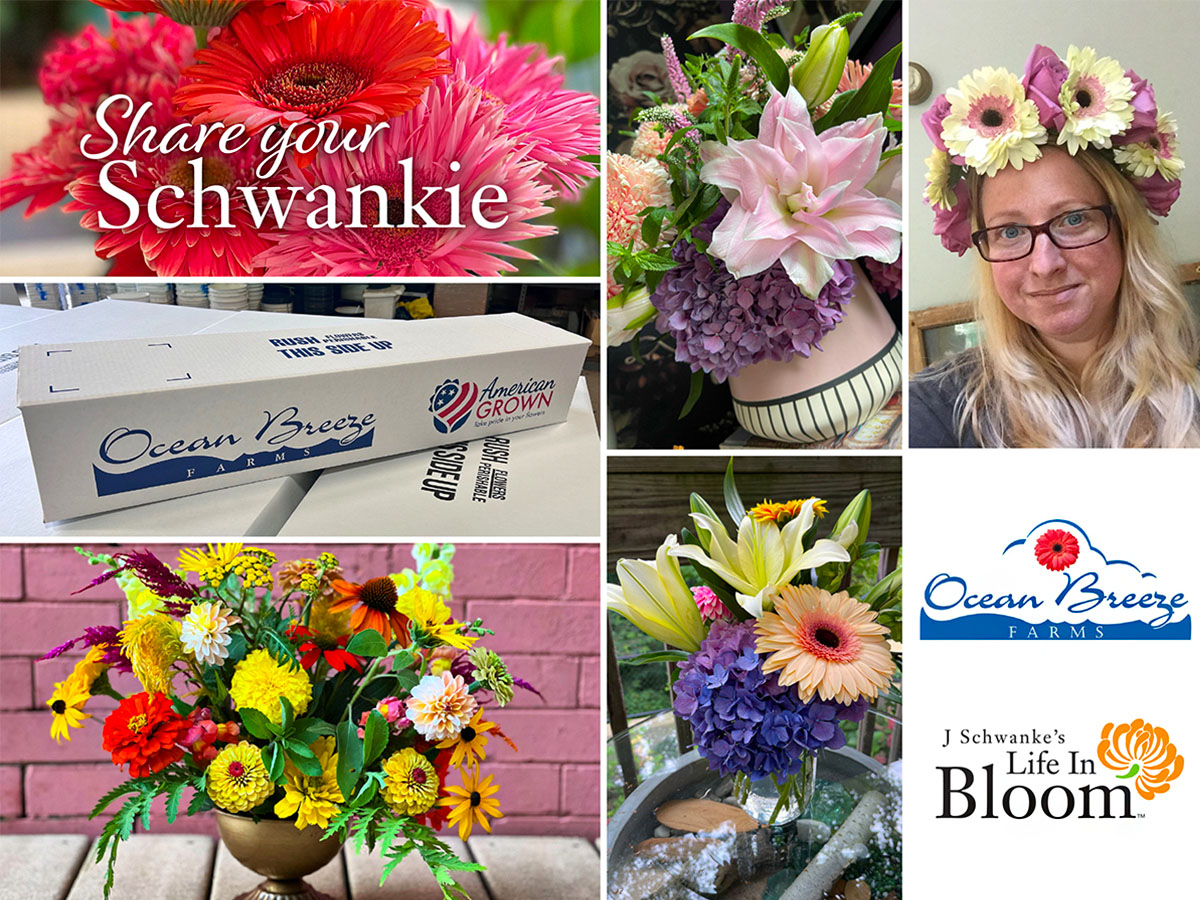 To enter the weekly contest viewers must include their picture, full name, shipping address (no PO boxes), e-mail, phone number (for shipping purposes only), and where they watch the show (including call letters of their station). Entries should be sent by email to: [email protected].
Winners are encouraged to include hashtags on social media – #jschwankeslifeinbloom, #oceanbreezefarms, #americangrownflowers, #thatflowerfeeling, #flowerlove, and/or #ubloom.
"Mike, Ivor, and I are all looking forward to creating more weekly flower excitement with flowers from Ocean Breeze Farms and Life in Bloom viewers! We can't wait to share what the winners create with the flowers from Ivor, Mike, and everyone at Ocean Breeze!" said Schwanke.
J Schwanke's Life in Bloom is presented and distributed in the U.S. by American Public Television. The show's current underwriters are CalFlowers, Albertsons Companies, and closed caption funder Holland America Flowers. Check local public television and Create TV listings to find out when J Schwanke's Life in Bloom airs in your area. The show is also available to stream for free via www.uBloom.com/LifeInBloom and the PBS Passport App.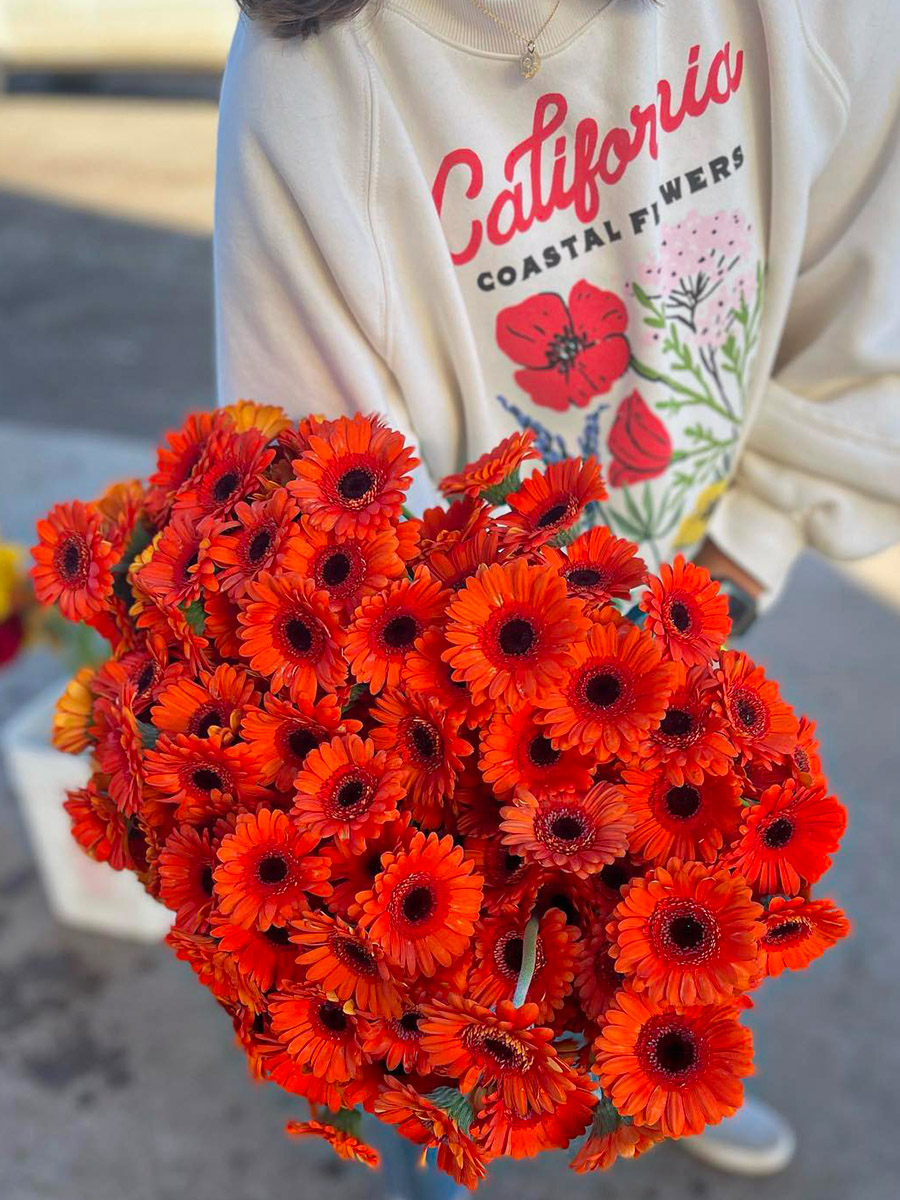 About J Schwanke
J is the host and creator of the TV show J Schwanke's Life In Bloom, beginning its fourth season on public television. A fourth-generation florist, he is a flower expert and professional speaker, regarded as the most trusted voice in the flower industry. He was actually born at a flower convention and grew up in his family's greenhouses.
His website, uBloom.com, offers flower fans everywhere the opportunity to learn and experience the fun of flowers and flower arranging, 24/7! J has given flower demonstrations in all 50 states, Canada and England. Highlights include the Epcot International Flower and Garden Festival, Art in Bloom, Bouquets to Art, San Francisco Flower & Garden Show, and Flowers at Kensington Palace.
The J Schwanke YouTube Channel has over 90,000 subscribers and more than 11.5 million views. J is the author of Fun with Flowers, a Living Now Book Award winner, and Bloom 365 – The Essential Guide to Arranging Flowers Every Day, awarded the Gold IPPY (Home and Garden category) by the Independent Publisher Book Awards.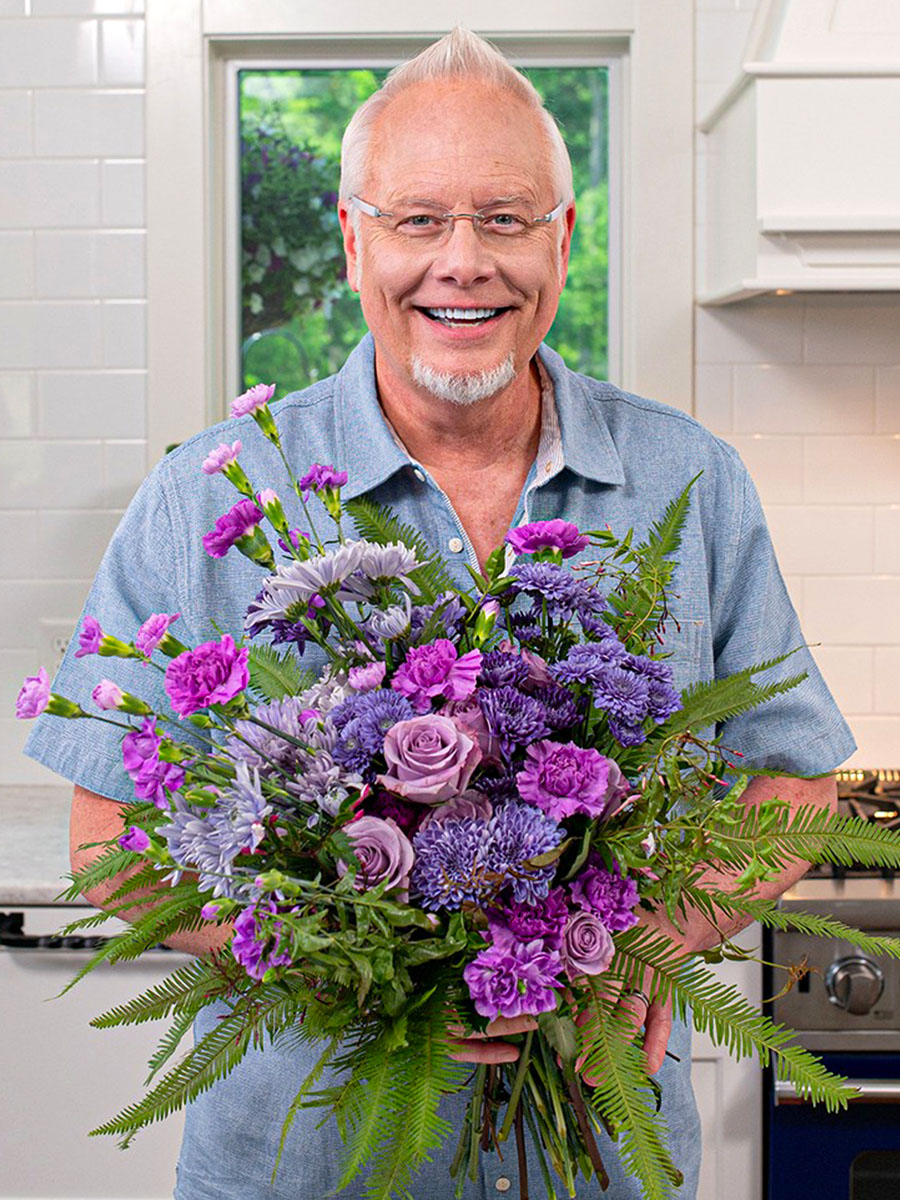 American Public Television
American Public Television (APT) is the leading syndicator of high-quality, top-rated programming to the nation's public television stations. Founded in 1961, APT distributes 250 new program titles per year and more than one-third of the top 100 highest-rated public television titles in the U.S. APT's diverse catalog includes prominent documentaries, performances, dramas, how-to programs, classic movies, children's series and news and current affairs programs.
Doc Martin, Midsomer Murders, America's Test Kitchen From Cook's Illustrated, AfroPoP, Rick Steves' Europe, Pacific Heartbeat, Christopher Kimball's Milk Street Television, Legacy List with Matt Paxton, Lidia's Kitchen, Kevin Belton's New Orleans Kitchen, Simply Ming, The Best of the Joy of Painting with Bob Ross, Live From the Artists Den, James Patterson's Kid Stew and NHK Newsline are a sampling of APT's programs, considered some of the most popular on public television.
PT also licenses programs internationally through its APT Worldwide service and distributes Create®TV — featuring the best of public television's lifestyle programming — and WORLD™, public television's premier news, science, and documentary channel. To find out more about APT's programs and services, visit APTonline.org.