The name J Schwanke is synonymous with flowers and floral design. He is an energetic and super-talented guy. Right now he is hosting the very first national television show about flowers in the USA, and he is exploring opportunities with the BBC and the Australian public television, Netflix, Amazon and Airline TV broadcasters, to add his show "Life in Bloom" to their programming. It's all going very well for J.
But Who is he? Who is J Schwanke?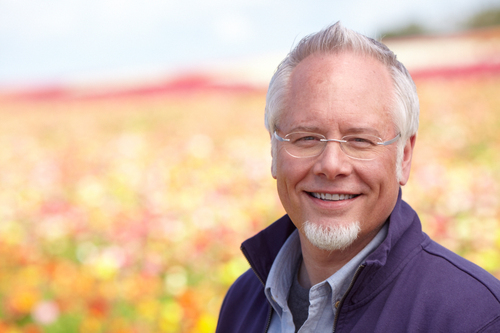 Born at a Flower Convention
J Schwanke's love of flowers began early. When you were born during a snowstorm at a state flower convention in Nebraska, you are probably destined to become one of the world's most famous flower personalities?

J's Career Grew and Blossomed
He joined his family's Flower business: Green's Greenhouses Inc. in 1976 and directed the flower shop and garden center operations starting in 1981. His career in the flower industry took off because J's passion for flowers is far-reaching and infectious. J has given 1000's of live flower demonstrations. In every State of the US, in Canada, Mexico, and throughout Europe. Critics, sponsors and flower-loving attendees agree, J is one of the most sought after experts in the World of Flowers.
Living Legend
A foremost expert in cut flowers and foliage, J received the prestigious Tommy Bright Award, lifetime achievement recognition for flower communication. And the Crystal Rose Award, denoting him a "Living Legend" in the world of flowers. J is considered the most trusted voice in the flower industry. J is a member of the American Academy of Floriculture (AAF) and the American Institute of Flower Designers (AIFD). He is a Certified Flower Designer (CFD) and a designated Professional Flower Communicator International (PFCI).

uBloom.com
J is the owner and CEO of uBloom.com, a web site devoted to everything flowers. He aired 26 Seasons of 13 shows - with JTV- his first series – and the platform for J's weekly web-based flower television show, "Fun with Flowers and J", which he is running since 2006. Another 30 seasons of 13 shows!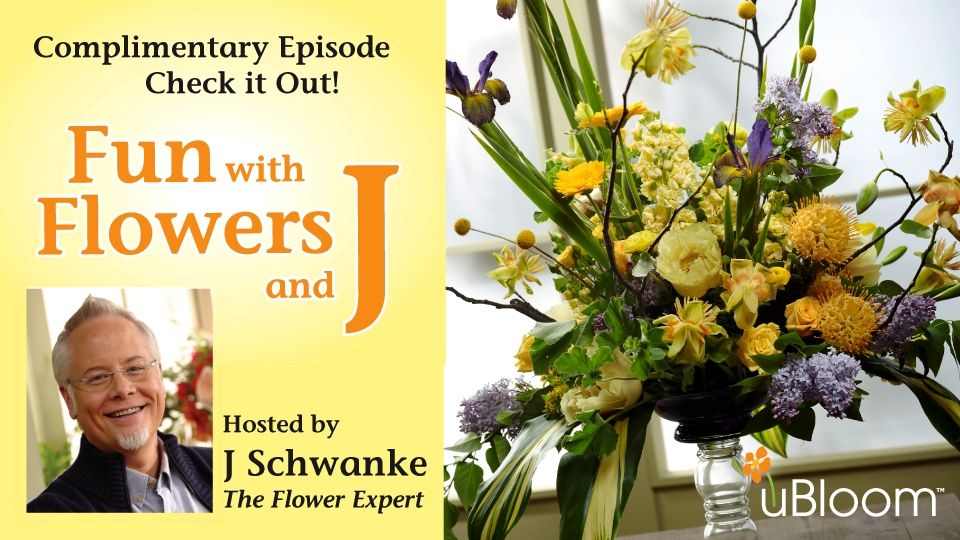 And he is starting the 3rd Series of -At Home With Flowers- which is geared towards the consumer. With the millions of viewers of the public television show -he had had 1000's of emails about a show for consumers- teaching them simple ways to include flowers in their lives. These shows require membership of $3.99 a month to view at uBloom.com J' has also produced 4 documentary series, which are free to view at his website:
The California Grown Experience- a series of 60 shows (3 Seasons) about lower Farms in California
The Florida Fresh Tour- a series of 6 shows - about the Foliage Farms in Florida
The Flowers of Colombia- a series of 12 shows about the Flower Industry in Colombia
Destination Dallas- a series of 8 shows about the Permanent Botanical Industry…
Popular Youtube Channel
J hosts a very
popular Youtube Channel
that has 82K subscribers- and millions of views all around the world. And he was the first to create a web-based TV show about flowers in the world. And now he has added to that the first national television show about flowers in the USA. Everything Flowers at
www.ubloom.com
!