When you want to express your feelings in a text, and you want to enhance these or make your true meaning clear, it is common practice to put some smileys or emoticons. This immediately unveils your true meaning, right? 😉. A picture, or a smiley, says more than a thousand words. So when Decofresh sent this new Rose Pink Wave to some designers, they must have come short of words for the beauty of this wonderful flower, because perhaps their designs and smileys say more than the entire words they wrote... See for yourself.
Kat Bass at Passionate Flowers, UK
Kat:
"This rose was a delight to work with, the color and flower are so pretty, like a pink fluffy cloud of wonderfulness. The head is a fabulous size and I must compliment the decent stem too. You can get lost in ideas of what to create with this beauty. I love to use her with other luxury flowers and make her the star of the show. 💕🌸"
"Just one of the many perks of working for Fleuriot is that sometimes we get to try out brand-new roses before they hit the market. What do you think of this yet unnamed rose that will only be available in stores in a few weeks? Hit or miss? Let us know in the comments section! Responses: 148 Likes and many 😍✨👏."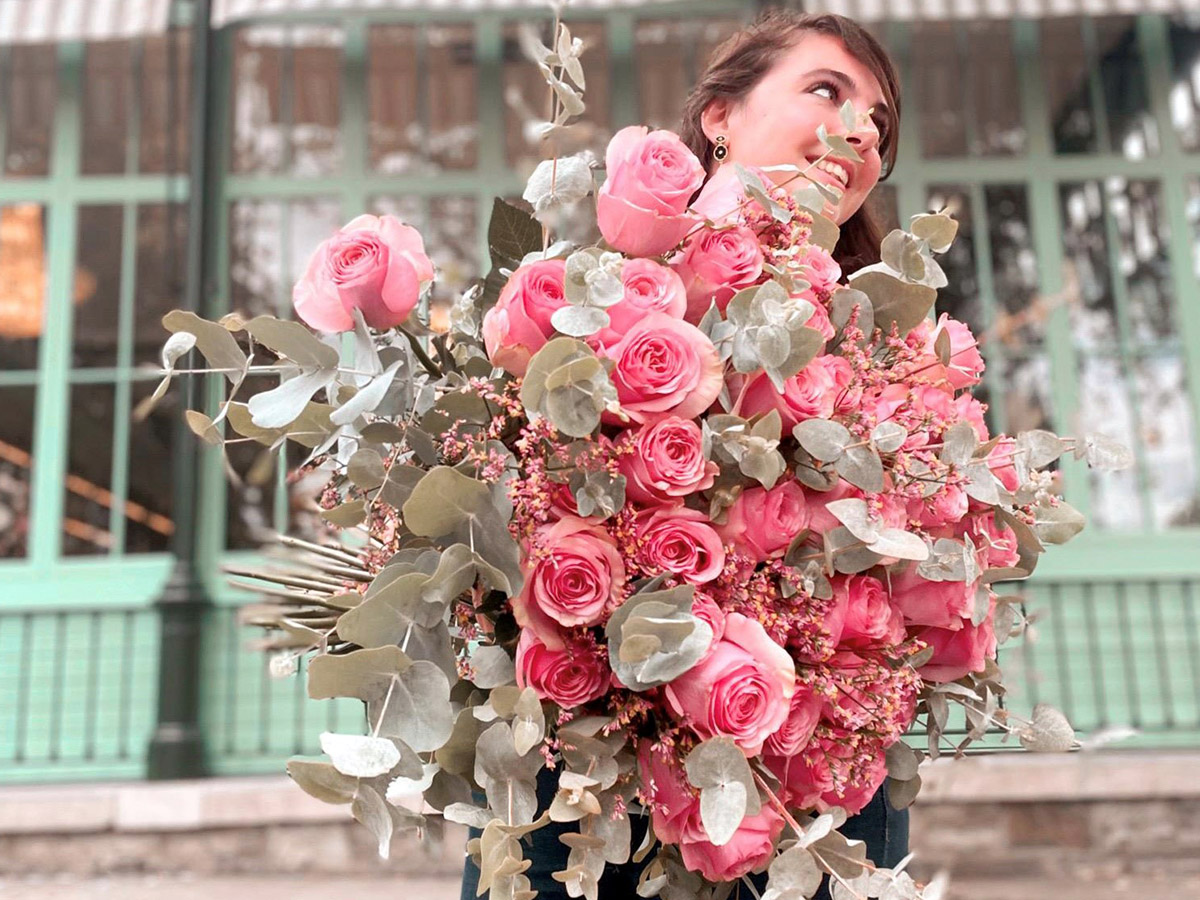 Erko Feigl, Photographer & CEO of myFlorist, Germany
Erko:
"The Pink Wave has a great color that almost seems a bit mystical. Immediately inspired me to consciously implement something with fog/autumn. Gorgeous flower shape and size. Slightly reminiscent of garden roses, but not so quickly open and fragile. I immediately took her to my heart. There's a great wave coming at us. 😉"
These are two designs created by Romanian florist & designer Claudia Tararache.
Petri Rijsdijk at Fiori Bloemen, Netherlands
Petri:
"The Pink Wave rose needs no words for its beauty!! You must see it, live it, get it, feel it, see, and buy it to live the experience of this beauty for yourself!!

What a beauty! A MUST-have rose!"
Gaétan Jacquet at Bota Bota, France
Gaétan:
"Maybe this is the pink rose of the year 🎊🎊🎊🎉🎉. It is one of the most beautiful varieties of the year, it is certain, it has that little extra to it. A small variation in color a slight touch of peach are heart. A touch of color that certainly makes it a unique rose.

What makes it just as special is the size of its flowers and its ability to gradually blossom 🥰🥰🥰. It stands out in my bouquets for the various holidays that honor women; Mother's Day, Grandmother's Day, and Women's Day. 👩🏻‍🦰🧑🏾‍🦰👱🏻‍♀️👩🏼‍🦳👵🏿.

Pink Wave is both soft and feminine while being sparkling and unique. When some roses need to be accompanied by florets, this Pink Wave can easily be added as a single variety.

A big rose with a big future."
Rose Pink Wave is bred by United Selections, grown by Diya, and available at Decofresh Roses.