Pantoufle de Vert ("green slipper") is a photographic project by Julie Lavie. She takes us to a universe in which fashion creations and floral design are combined. In her botanical collection of vegetable shoes, Lavie confronts us with the ephemerality of an object. These objects, shoes, in this case, can only last over time thanks to the instant capture by photography before it's an inevitable decomposition, just like a fading flower.
Unique Photos of Floral Shoes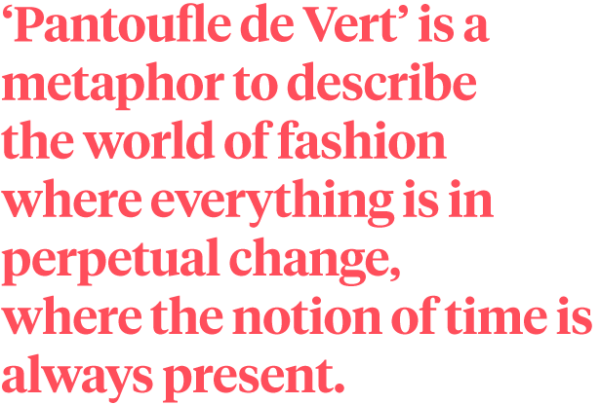 The photo could not exist without the shoe, but the shoe could not last in time without the photo. It is basically the role of photography to capture a moment, a given moment that will be gone a few seconds later. Beyond floral poetry, 'Pantoufle de Vert' is a metaphor to describe the world of fashion where everything is in perpetual change, where the notion of time is always present.