Huge butterflies spread their wings, seemingly floating atop gigantic brick exteriors and inside massive specimen cases, casting a soft shadow on building facades. Artist Mantra continues to lean into his love, curiosity, and appreciation for nature, now based on both sides of the Atlantic in Switzerland and Mexico City.
Transforming Murals Through the Evolving Beauty of Butterflies
In the bustling world of street art, one artist stands out for his breathtaking butterfly murals that captivate passersby with their vibrant colors and mesmerizing beauty. Mantra, a talented mural artist, has recently unveiled a series of extraordinary butterfly murals that are taking the art world by storm. Through his meticulous attention to detail and profound artistic vision, Mantra's butterfly murals not only adorn urban spaces but also serve as a powerful symbol of transformation and hope.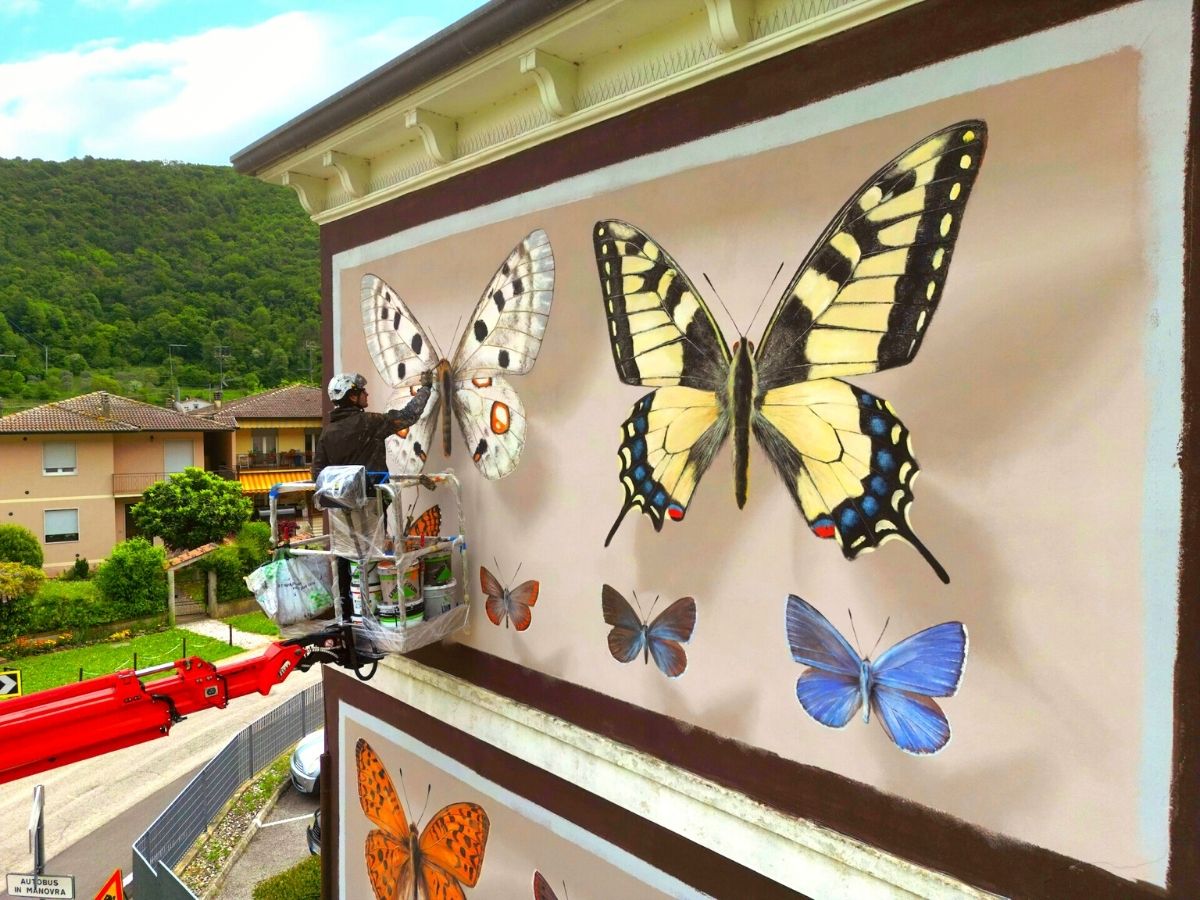 The Inspiration Behind Mantra's Butterfly Murals
Mantra's passion for butterflies stems from their symbolism of metamorphosis, change, and resilience. Inspired by the delicate yet resilient nature of these creatures, he saw an opportunity to bring their beauty to the streets and transform the urban environment.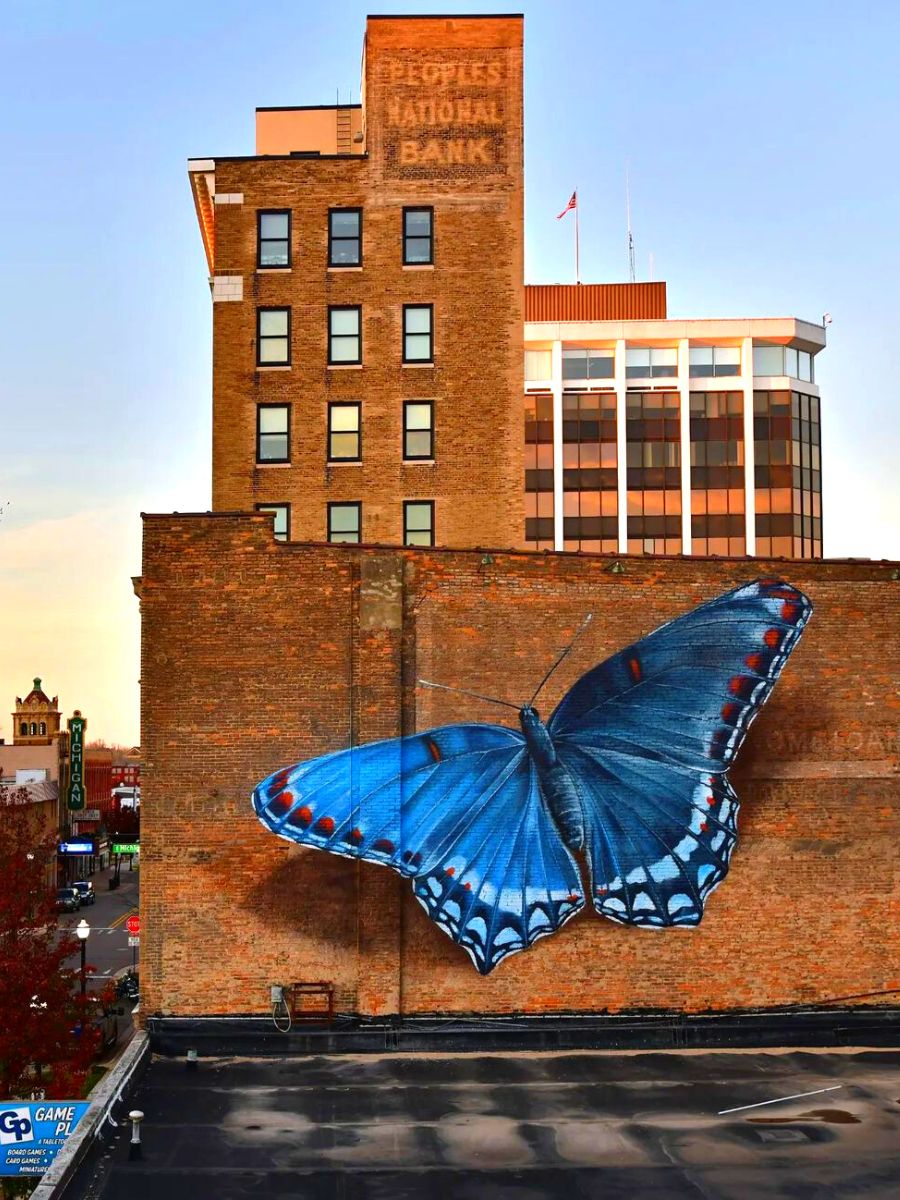 Each mural serves as a metaphorical representation of the human experience, reflecting the potential for growth and personal transformation that lies within us all. By juxtaposing the fragility of butterflies with the often-gritty cityscape, Mantra seeks to inspire viewers to embrace their own transformations and appreciate the hidden beauty in unexpected places.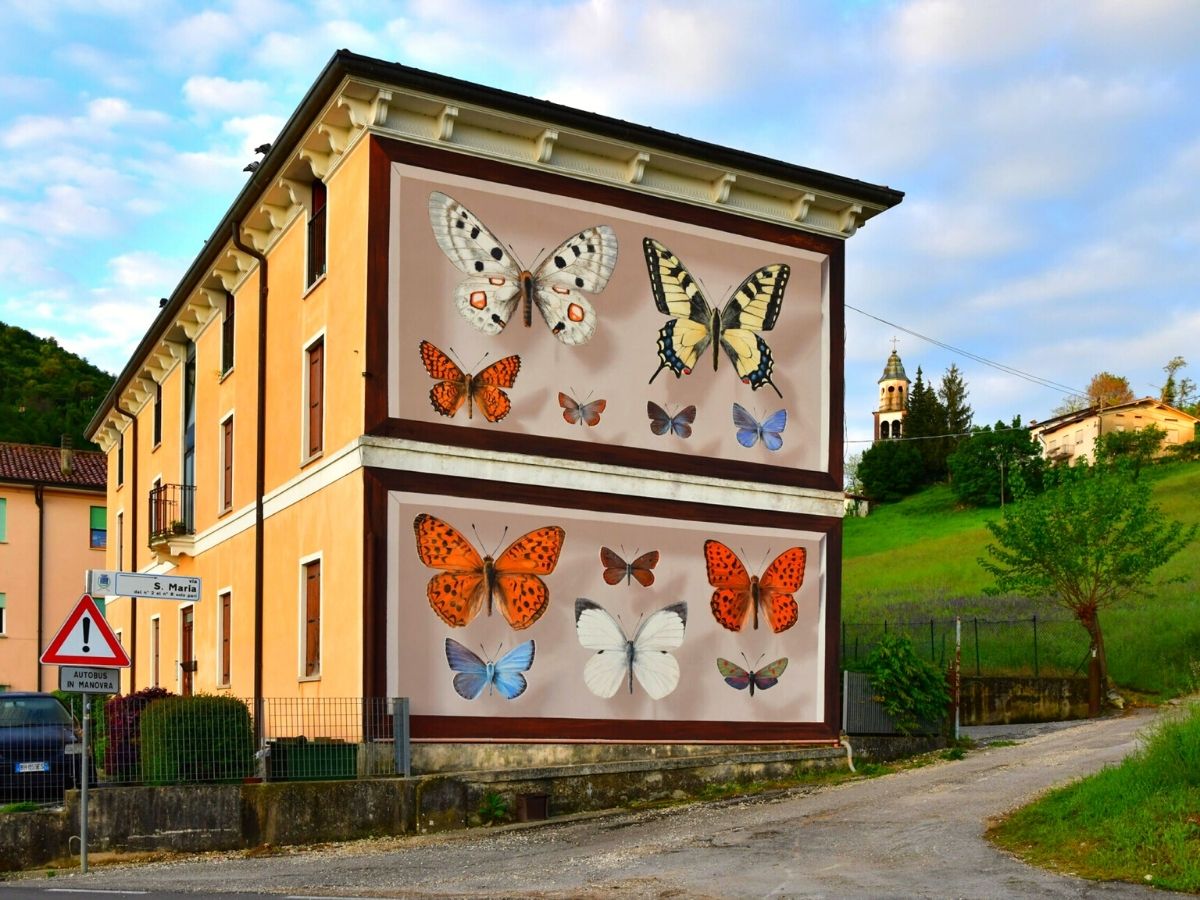 Technique and Attention to Detail at Their Finest
Mantra's dedication to his craft is evident in the meticulous technique he employs in creating his butterfly murals. Using a combination of stencils and freehand techniques, he expertly captures the intricate patterns and vibrant hues of the butterfly wings.
Each mural takes several days, if not weeks, to complete, as Mantra pays close attention to every minute detail. The result is a breathtaking fusion of art and nature that seems to come alive on the walls, engaging the senses and evoking a sense of awe. The level of precision and depth in his work showcases Mantra's technical prowess and his unwavering commitment to excellence.
On the other hand, Mantra's butterfly murals have the remarkable ability to transform once-dreary urban spaces into vibrant, uplifting environments. With the stroke of his brush, he adds a touch of whimsy and enchantment to the concrete jungle, creating a sense of wonder and connection among viewers. The murals not only serve as a visual feast but also contribute to the revitalization of neglected areas.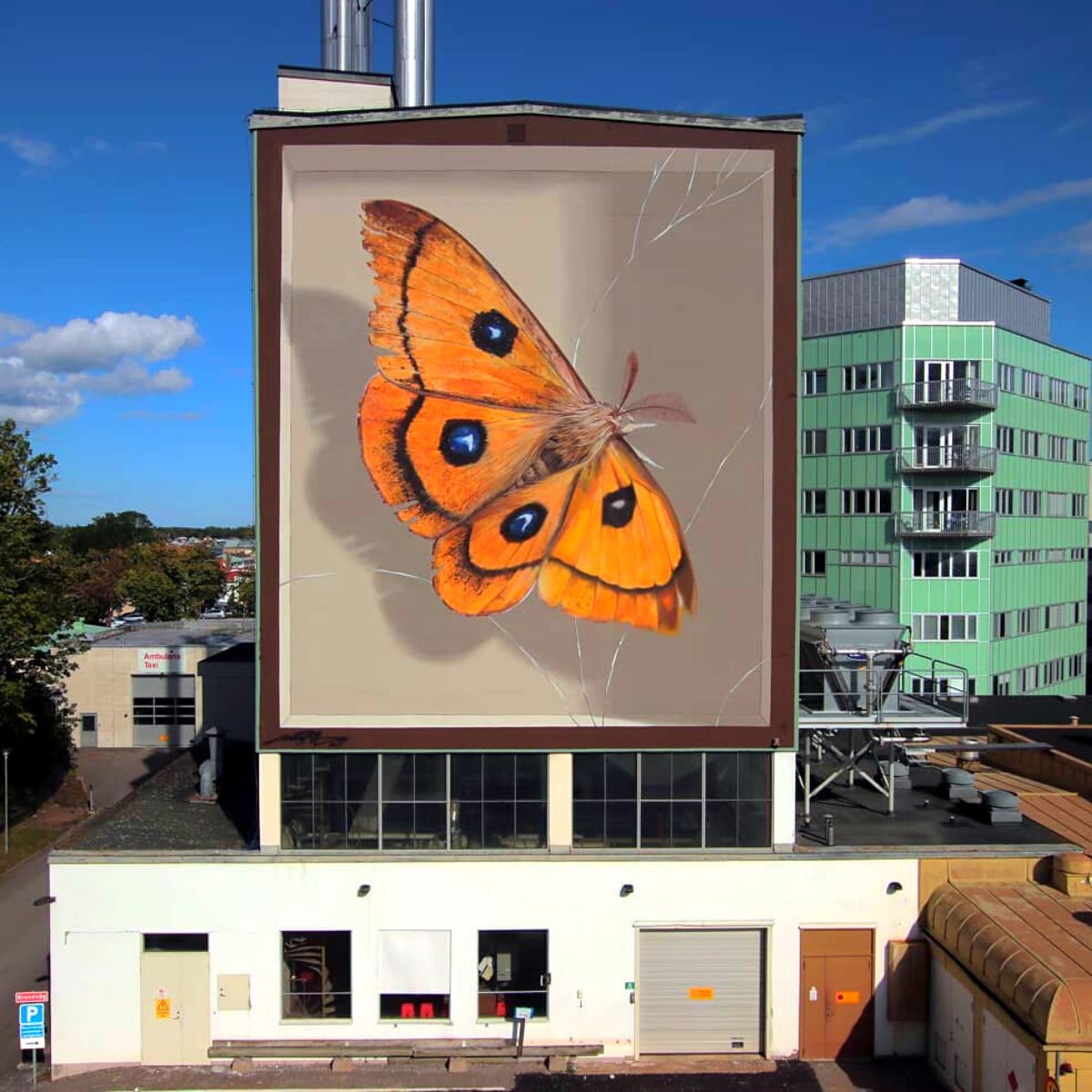 By integrating art into the urban landscape, Mantra aims to foster a sense of community pride and inspire conversations about the importance of public art. His murals become gathering points for locals and tourists alike, fostering a renewed appreciation for the beauty that can be found within our cities.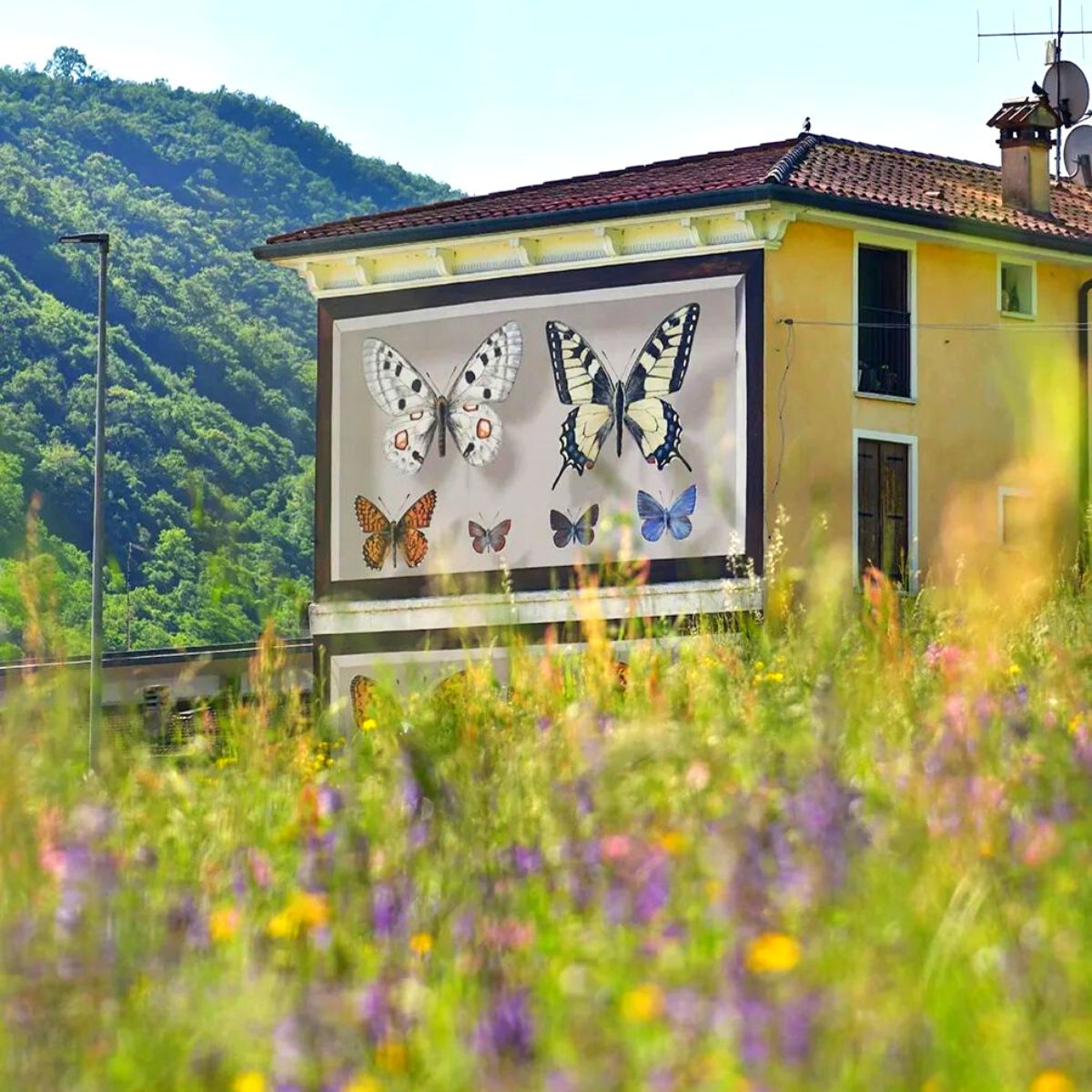 Mantra - A Renowned Mural Artist That Embellishes Walls
Mantra's butterfly murals have garnered international acclaim, leaving an indelible mark on the street art scene. Beyond their aesthetic appeal, they have become powerful symbols of hope, resilience, and the transformative power of art.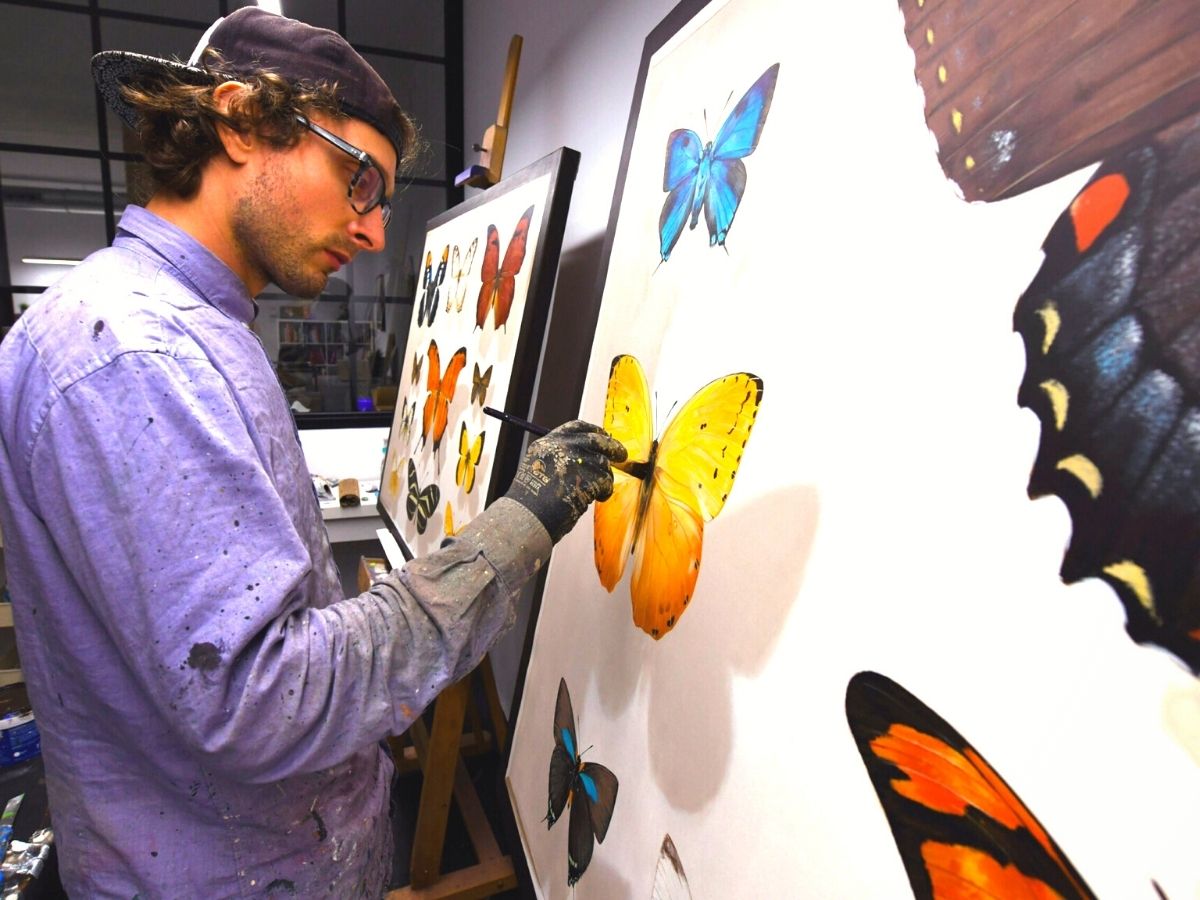 Through his work, Mantra has inspired countless individuals to see the world with fresh eyes and embrace the possibilities of personal growth and change. His murals have sparked conversations about the importance of public art in shaping vibrant communities, prompting cities to invest in more artistic initiatives.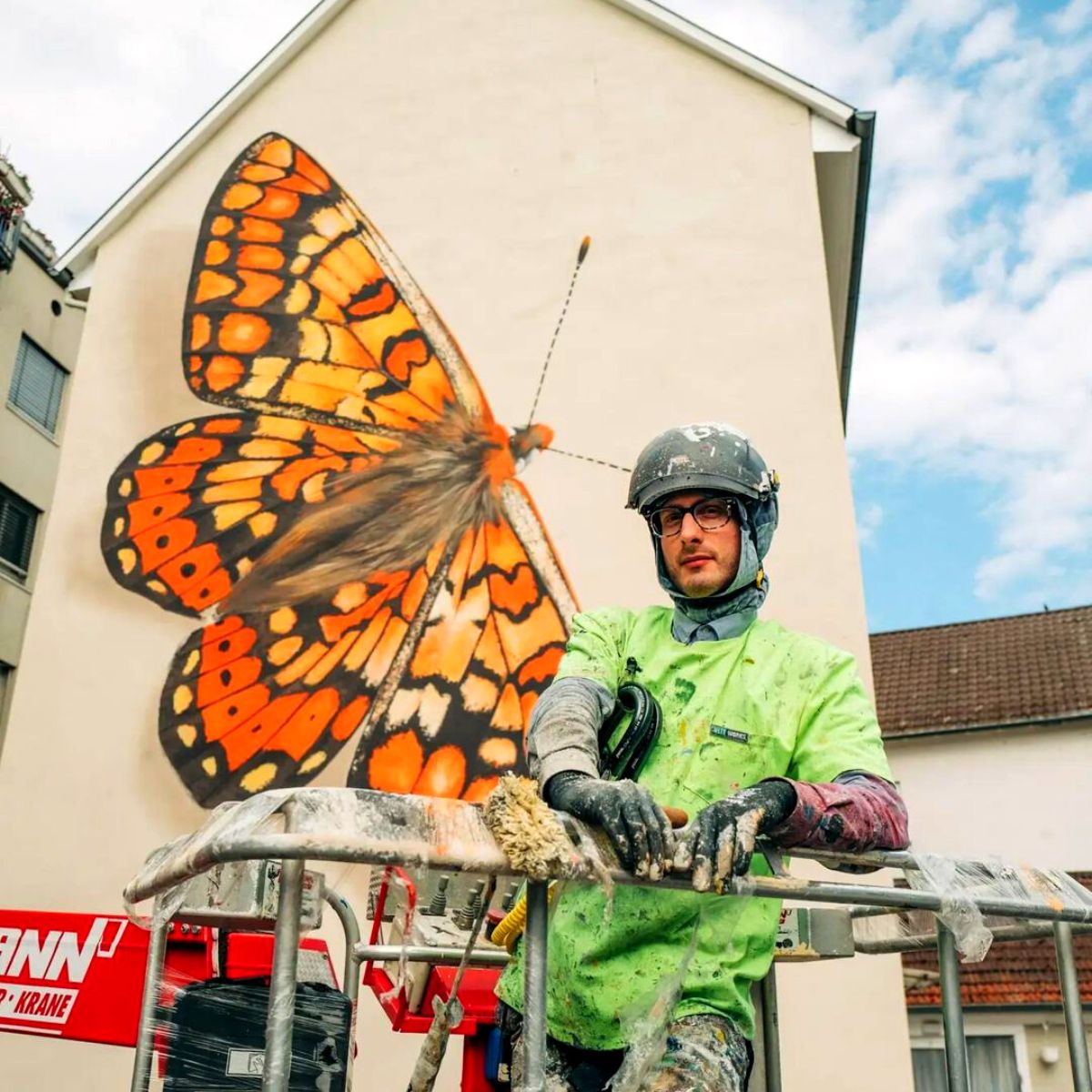 Mantra's legacy lies not only in his breathtaking murals but also in the profound impact they have on those who encounter them. To transform your spirit and perception along with Mantra's butterfly murals, make sure to check out Mantra's Instagram account.
Photos by Mantra.