What time is it? Yep, it's definitely summer time and everyone is here for it. Summertime means abundant amounts of joyful sun, time to get that tan activated again, delicious food, and dreamy vacay places, but most importantly, the dreamiest summer blooms. The world gets lit up with summer flowers and this time the Rose Summerfield is bringing the hot summer vibes back.
Say Hello to Rose Summerfield, Your Newest Summer Crush
Thinking about having a new favorite summer crush? No worries, Rose Summerfield has got you covered during the entire summer. There is nothing more beautiful than spending the summer of your dreams with the flowers of your dreams and Rose Summerfield is here to give you all the tropical summer vibes you need.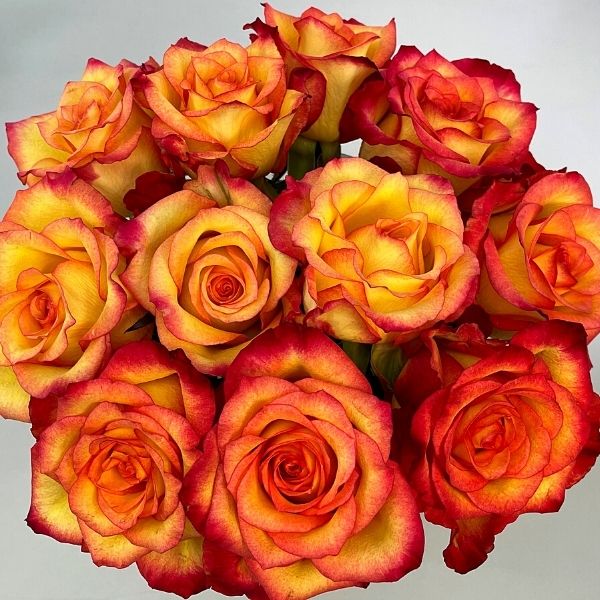 Meet Your Newest Summer Crush's Characteristics
The summer rose games start with a dose of Summerfield roses, the blooms that are about to become your newest summer crush— guaranteed. With a stunning and unique 'degradé' starting with inner yellow tones, all the way to visualizing a combination of a peachy outer dark orange, this bloom is definitely the definition of an incredible summer.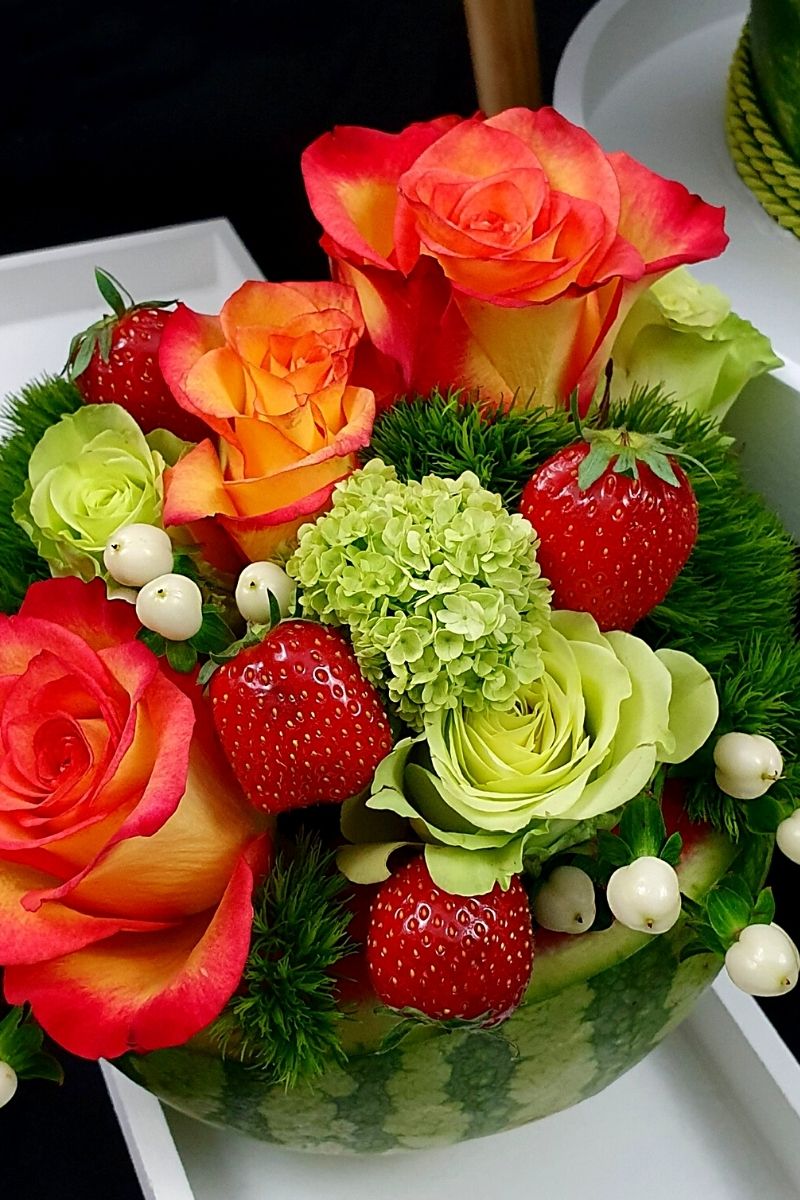 What Floral Designers Have to Say About Rose Summerfield
Floral designers like to refer to Rose Summerfield as a sunset rose given its mix of colors and the way they blend in so smoothly, just like a summer sunset.
As said by German florist Claudia Böhmert, a.k.a. Flower CeeBee:
Get These Roses!
Like to get your hands on these roses too? The first batch of Summerfield roses from grower Diya has become available at the Decofresh webshop. So, are you that lucky buyer with a nose for great novelties? Get on over to Decofresh, the florist rose paradise.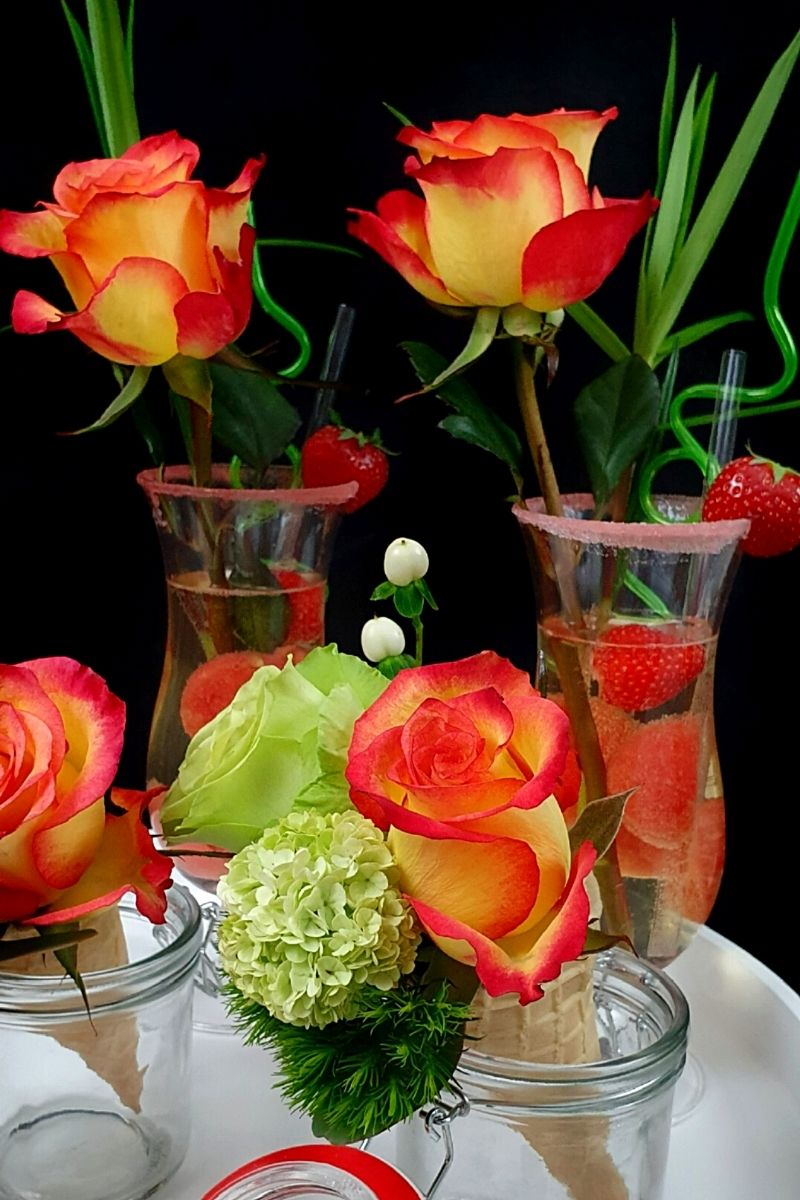 Claudia Tararache
Floral designer Claudia Tararache from Florararia Anthurium from Romania also has a great opinion of why Rose Summerfield will become your newest summer crush. She says that its bold colors have the power to attract attention while creating perfect harmony through the bright orange and yellow colors in the center.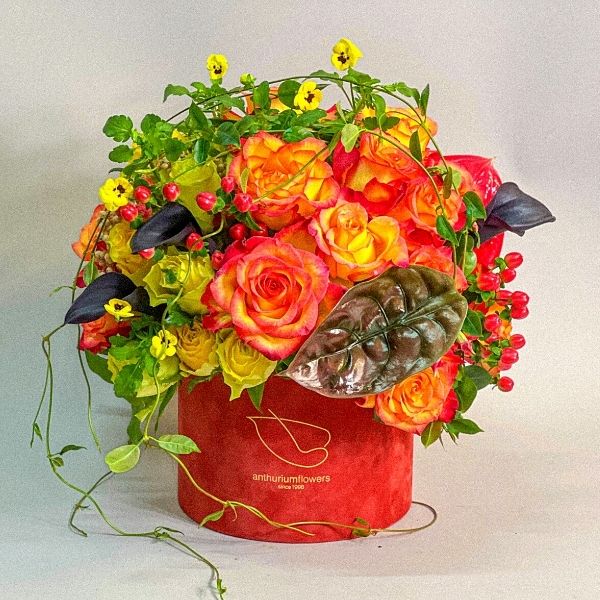 Why Rose Summerfield is The Perfect Flower for Floral Arrangements
It is no secret that roses are known to be one of the most used, if not the most used flowers to represent deep beauty and delicacy in any floral arrangement. This time, Rose Summerfield is here to make the most out of your summer bouquets and arrangements. A great impression whether it be for decoration at any summer event, as a birthday gift, or for a gorgeous summer lunch centerpiece is what Rose Summerfield will cause. This is why so many floral professionals in the industry have such a deep connection and love for this specific bright-colored rose.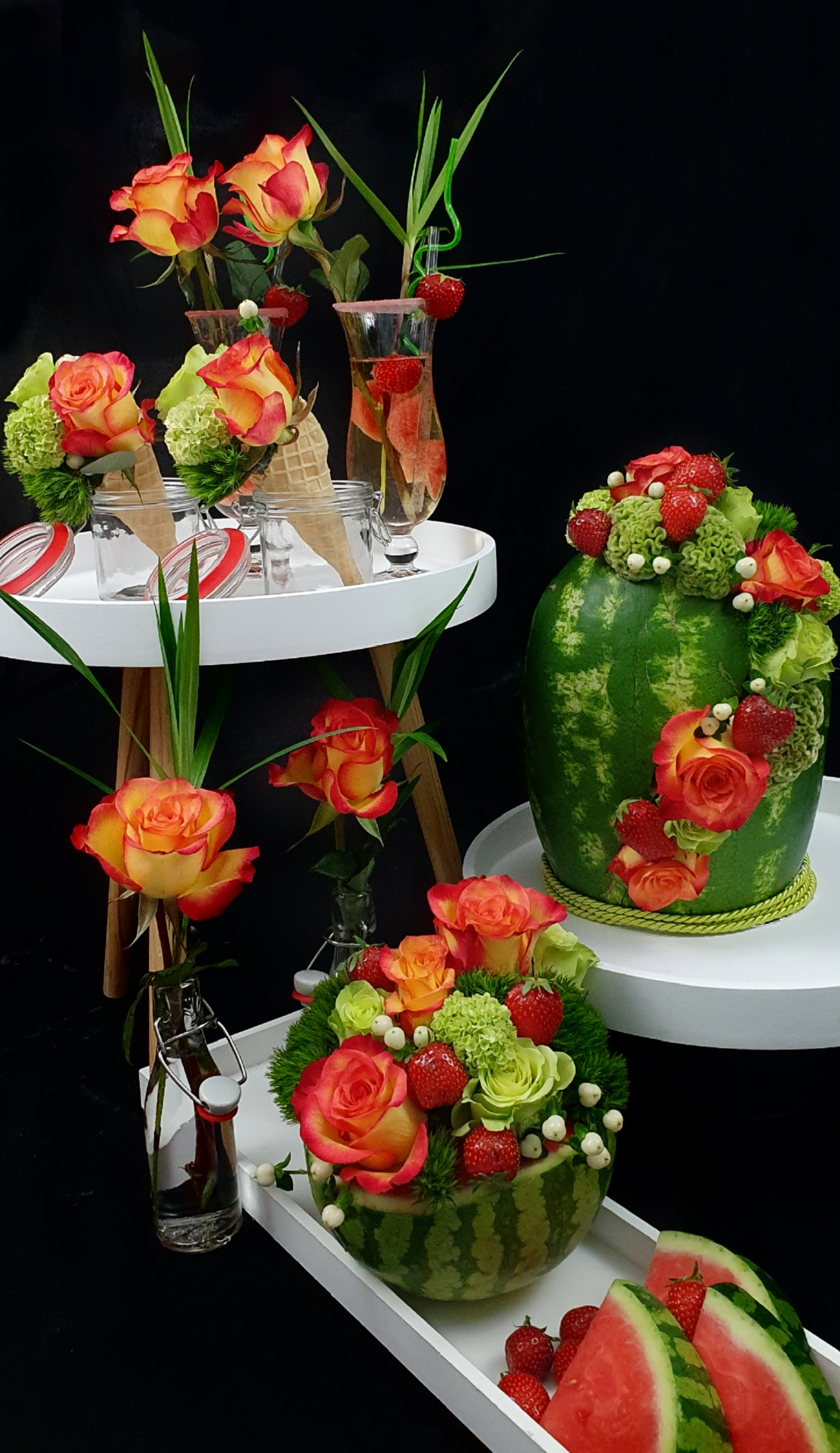 Rose Summerfield Care Instructions
This rose excels in vase life. The flower opens to full bloom and has a very long flowering time. To get the best performance, make sure to clean your vase. Fill it with lukewarm water. Temperature matters when dunking your floral stems. Dissolve the packet of food that comes with your flowers into your water, cut the stems using a sharp knife or shears, and refrigerate the flowers when away. Just as florists put flowers in a refrigerated space before selling them, you can store your roses in a chilled location.

Change out the water regularly. Roses resting in stale water will wilt rapidly. To ensure that your water remains conducive to promoting rose longevity, don't swap it out, just add fresh water. Make sure to remove wilting buds or leaves. Instead of allowing a few wilted flower parts to mar an otherwise beautiful bouquet, pull them off. By doing so, you prevent them from dropping into the water and starting to rot, which could reduce your bouquet life.
Start making the most out of your summer with Rose Summerfield!