DecoFresh is the florist rose paradise. With around 200 different varieties of amazing and exclusive roses, as well as mainstream varieties, this importer/agent is actually a one-stop rose shop. What would be their suggestions for this year's Valentine's Day? And what do floral professionals around the world think of these roses on Instagram and Facebook?
For All Valentine's Wishes
What would be DecoFresh'suggestions for this year's Valentine's Day? Watch below these eleven picks, from obviously stunning red to romantic light pinkish colors. For all Valentine's wishes. And what do floral professionals around the world think of these roses on Instagram and Facebook? Be inspired by their comments. Get your shopping list here and check with your supplier for availability.
Rose Ever Red
Breeder: De Ruiter Rose Ever Red is a red blooming rose and a 'super-premium' level flower that will attract great market inception. The rose has a velvet red hue, good length, vase-life, and head size. Being one of the red roses' main varieties, Ever Red is grown in large volumes. This is your typical choice for a lush Valentine's Bouquet.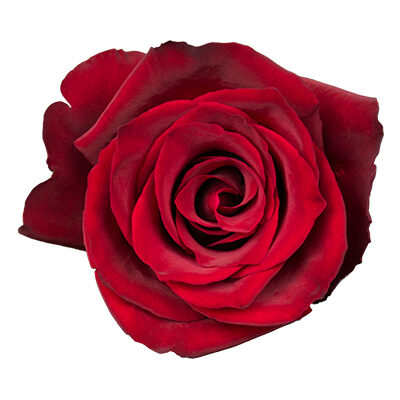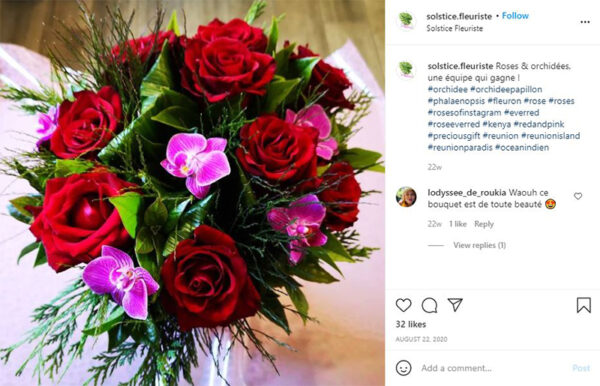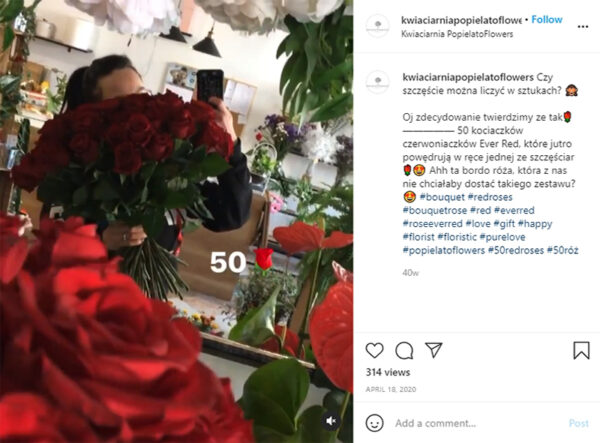 Rose Explorer
Breeder: Interplant Roses Rose Explorer is a classical red rose variety adding a romantic charm to your event. These have large, cup-shaped blooms with a velvety texture that makes them one of the best true red roses available. Perfect for any occasion, particularly for your ultimate Valentine's bouquets. Being one of the red roses' main varieties, Explorer is grown in large volumes.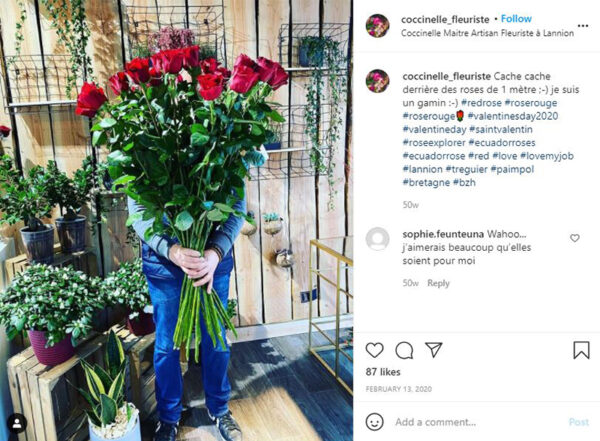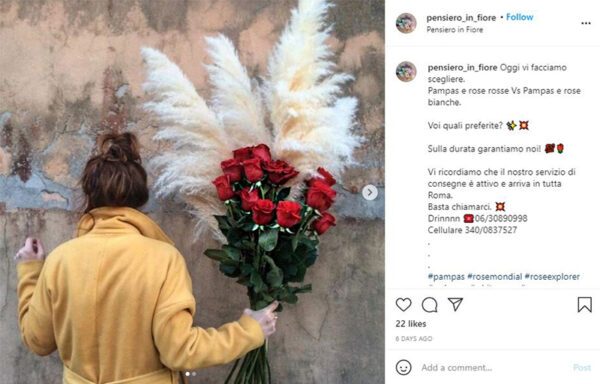 Rose Black Gold
Breeder: Meilland Rose Black Gold is a limited and very thornless special red rose. The petals are shiny red with dark red outer petals. The leaves are dark green. An excellent choice for your dark red luxury Valentine's bouquets.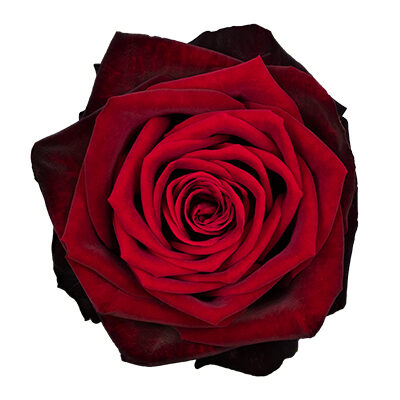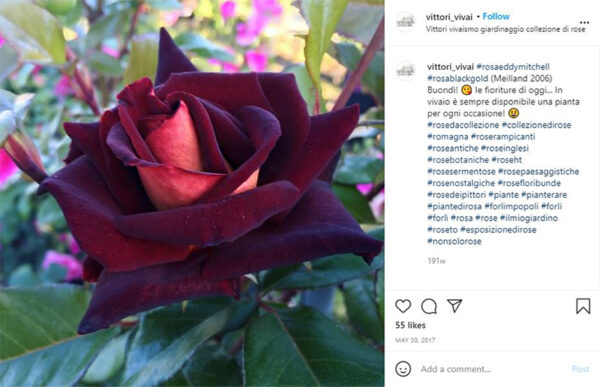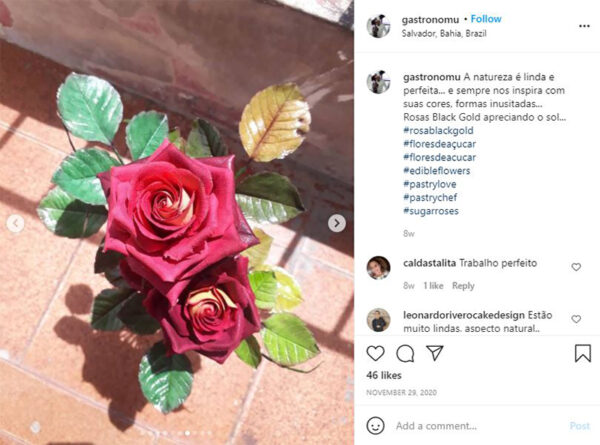 Rose Cappuccino
Breeder: Rosen Tantau Rose Cappuccino is a mocha beige rose with antique romantic looks. People of all ages love these timeless roses, also for romantic Valentines. which are widely available being a main variety in the roses assortment.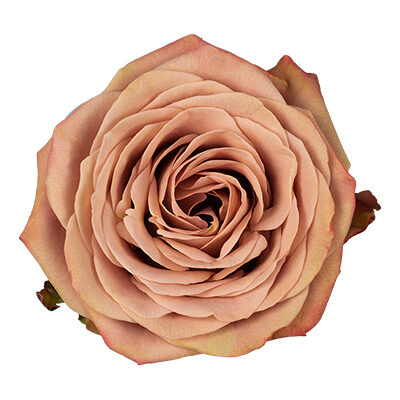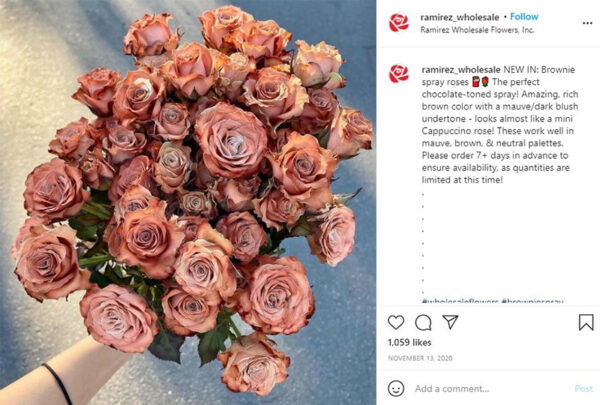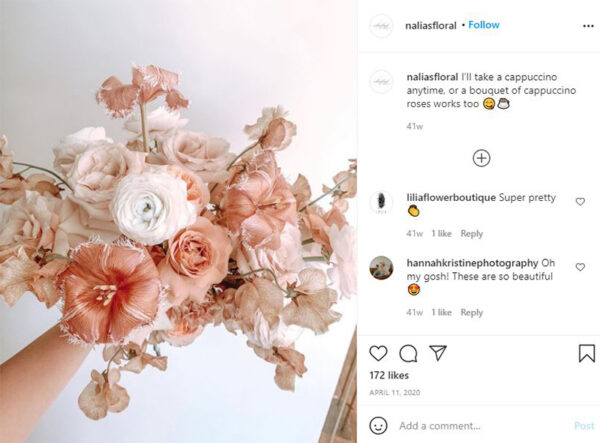 Rose Venturoso
Breeder: Dümmen Orange Recently launched rose Venturoso has this super chic color, lying indistinctively somewhere between red, pink and purple. Add a full bloom to this and you have a perfectly luxurious and unique Valentine's Bouquet.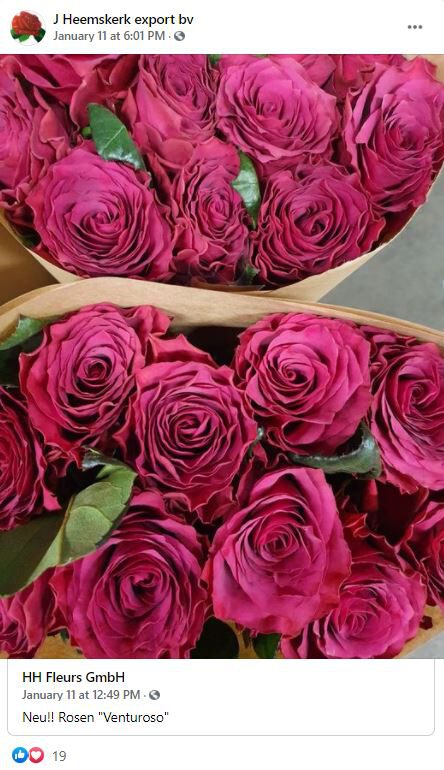 Rose Kahala
Breeder: Brown Breeding The elegant and sophisticated rose Kahala is dedicated to an affluent neighborhood of Honolulu, Hawaii. Kahala is stunning, mainly due to its really unique color, a champagne-cream toned down into a warm and delicate shade of powder-peach. Its particular nuance, in fact, lights up when combined with orange gradations. Perfect for a warm and cozy Valentine's bouquet.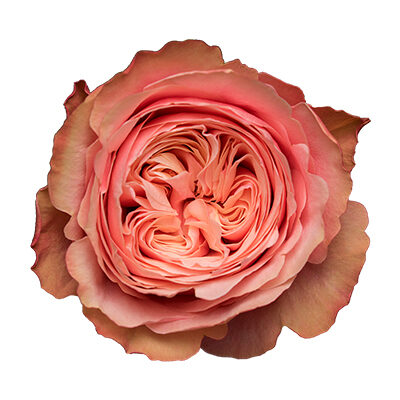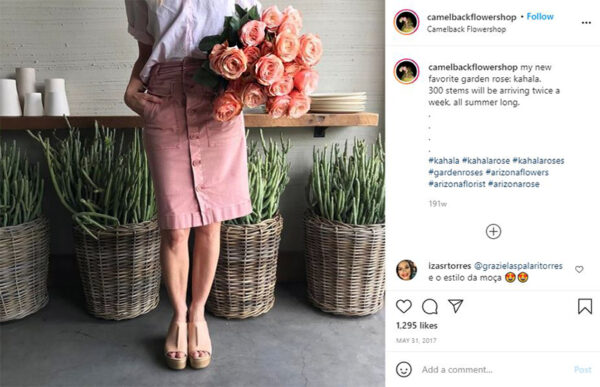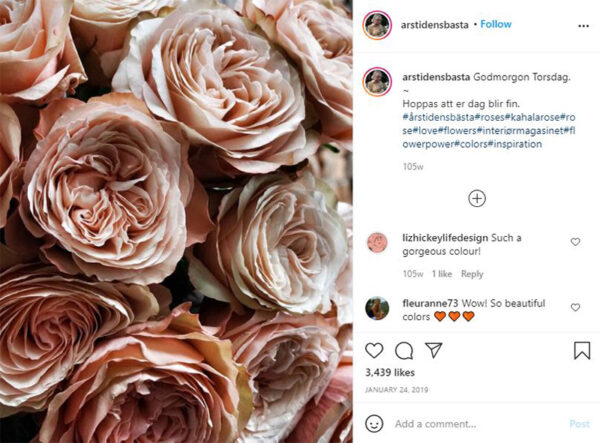 Rose Brigitte Bardot
Breeder: Jan Spek Roses Rose Brigitte Bardot is shy at first, showing only her pale greenish outer leaves. But when she opens up, she smiles at you with her sparkling full pink inner petals. This is a main rose variety, so widely available, and perfect for that first-love bouquet that Valentine's Day is so well-known for.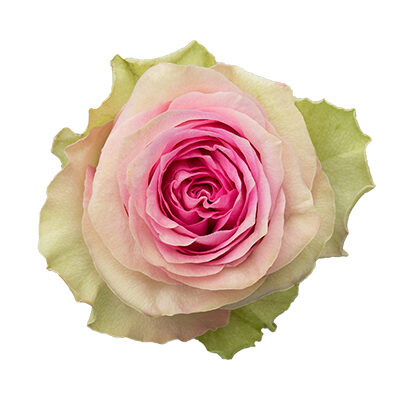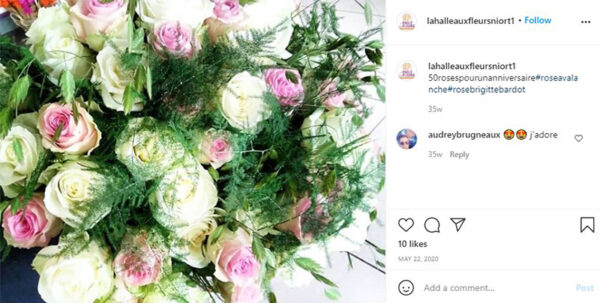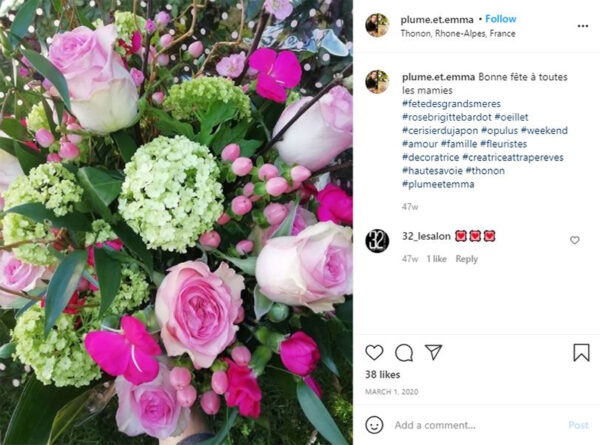 Rose Harmony In Peach
Breeder: Kordes Rosen Rose Harmony In Peach has proven her worth since her introduction in 2017. She attracts attention due to her bright orange inside of the flower. This rose is grown on a large scale, so well available for florists.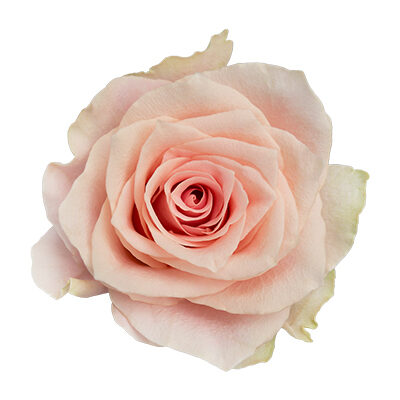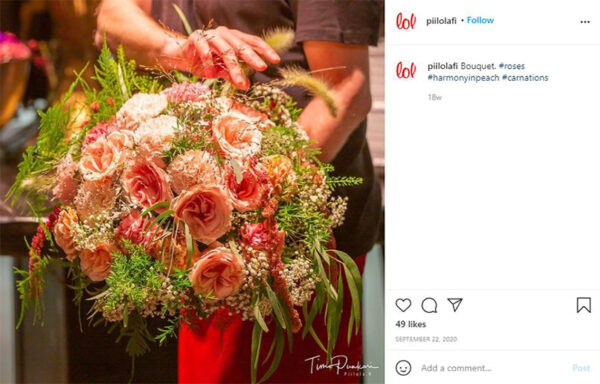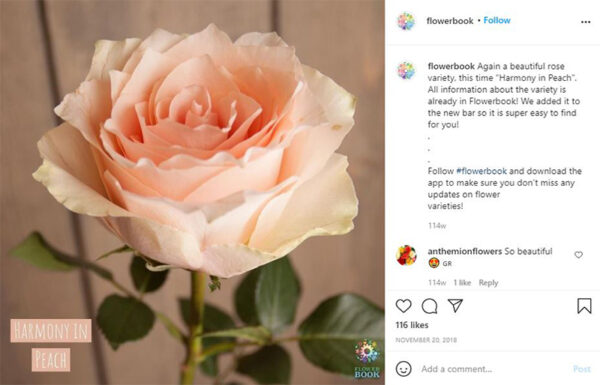 Rose Vintage
Breeder: NIRP Rose Vintage has everything a top rose must-have. Beginning with the perfect name, that immediately gives an impression of her looks. The vintage looks are the antique yellow colors, combined with pink-purple edges. The large bud has a great presentation value for any Valentine's Day bouquet. And don't worry about the availability, they're not too hard to get.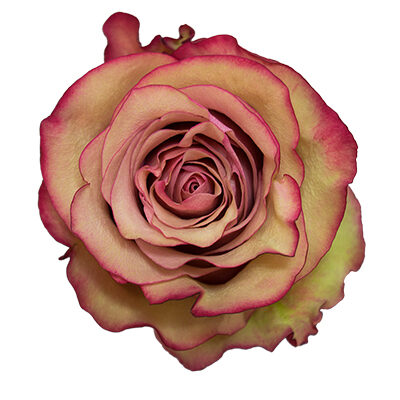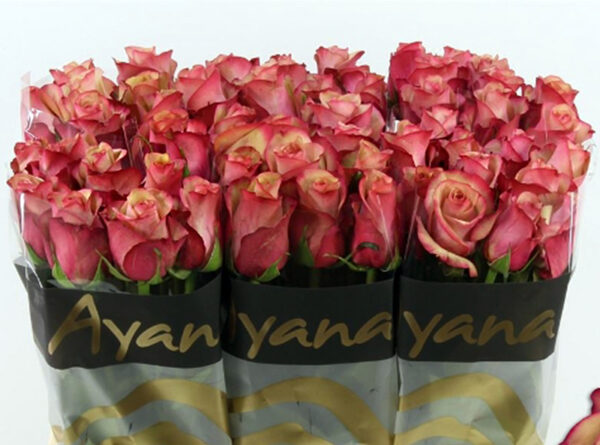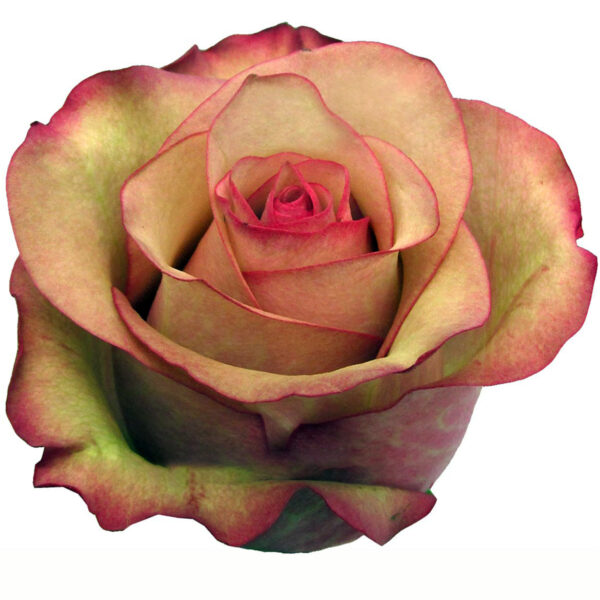 Rose Bromo
Breeder: Continental Breeding Rose Bromo is a limited and very special red rose. The fiery super dark orange to red color attracts immediately, making it a nice rose for a Valentine's Day bouquet.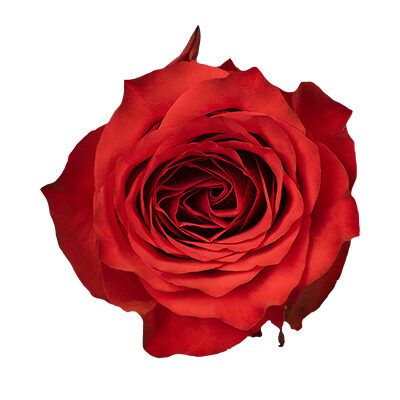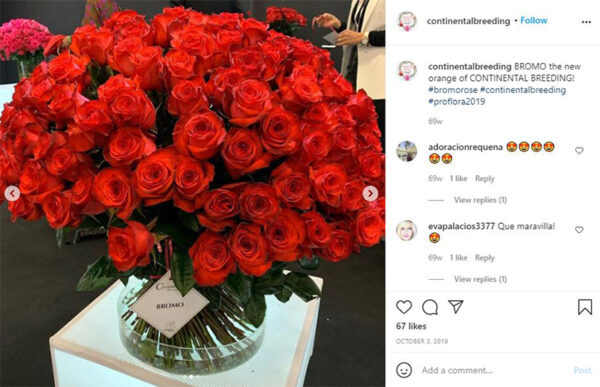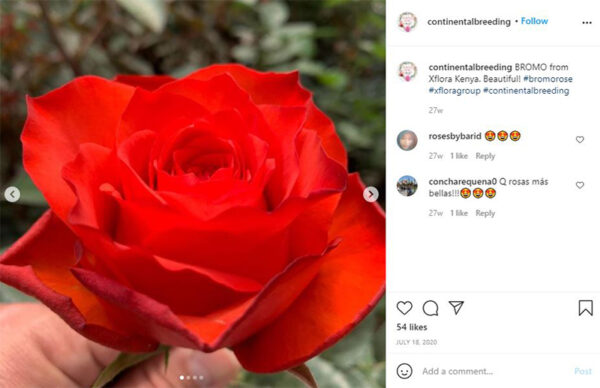 Rose Duchesse
Breeder: United Selections Rose Duchesse has very subtle light pink outer leaves, making the surprise when opening even bigger. Because when this modest rose opens, she'll show you the even so subtle transition from light pink to bright pink. A very romantic rose, indeed. And widely available around Valentine's Day.