The products and processes of grower Naranjo Roses are of the highest quality standards and responsibility. Its hard work to meet this level of social and environmental engagement is supported by its national and international certifications, like Rainforest Alliance.
Naranjo makes a clear statement supporting this Alliance with #FollowTheFrog. But what does this mean, and how does this Ecuadorian rose farm contribute to a more just and resilient future?
#FollowTheFrog
What does this hashtag mean, #FollowTheFrog? Well, it's probably one of the tiniest famous creatures in the Latin region, the read-eye tree frog. This iconic animal is so tiny - max 7 cm - that it has become the mascotte for protecting the rainforest. The frog's scientific name 'agalychnis callidryas' literally means 'beautiful wood nymph'.
It is important to realize how our choices can contribute to a more just and resilient future. The Rainforest Alliance organization has introduced the hashtag #FollowTheFrog to inspire the world with stories from around the world, and let contributors share their own sustainability experiences with friends and family.

Naranjo Roses Follows the Frog
Naranjo Roses is one big team of 500 families working daily in order to seduce the world with the finest quality and beauty that its Ecuadorian roses exemplify. But there is more to this company than meets the eye.
The farm is deeply engaged with many social projects. For instance, Naranjo is always looking to innovate and work on social projects to make cities like Latacunga, and Quito better places to live in. This led to the collaboration with the Fundación SOS Mama. And the farm wholeheartedly supports Women's Equality Day (August 26), Children's Day (November 20), and the LHBTIQ+ communities during Pride Month.
It is no surprise an initiative by the Rainforest Alliance to Follow The Frog is fully embraced by Naranjo Roses, that makes a clear statement supporting this Alliance with #FollowTheFrog.
Compliance to Rainforest Alliance
Naranjo shows its compliance to the values of Rainforest Alliance by contributing in a number of ways to improve the lives of its workers through projects like Floreciendo Juntas ('Blooming Together'). It gives particularly women a fair chance to get an equal position in companies as men. A fierce advocate of women empowerment is the company's General Manager Maryluz Naranjo.
But helping its people forward goes further. For many years already this Ecuadorian rose farm provides micro-credits for its workforce who need money to buy things they need for daily living, like a car, or to repair thieir house. Where banks notoriously demand high interest rates, the micro-credit is handed against 1% interest.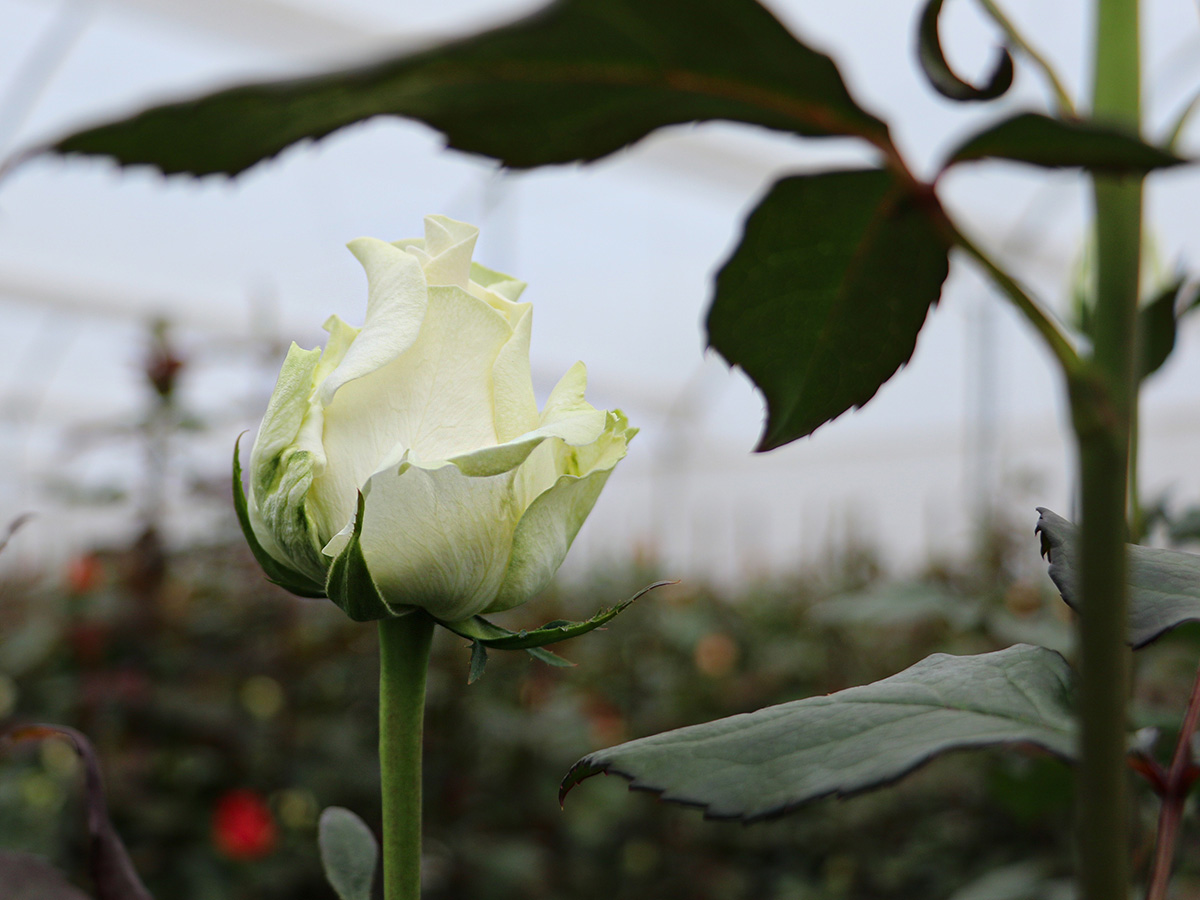 To follow the frog and comply to the Rainforest Alliance standards is not about workforce alone. It is also about protecting the environment. Naranjo have become an expert in controling diseases in roses. There is this nasty bug called the spider mite that can cause huge damage to (rose) crops and needs to be emilinated. At Naranjo they do not do this chemically with pesticides, but by releasing an army of good spiders that have these spider mites for breakfast, lunch and diner. That's called exemplary organic protection.
Participate in #FollowTheFrog
Follow the Frog 2022 will take place September 26 – October 2. If you are a business and would like to participate in this year's campaign to #FollowTheFrog, check out these Follow the Frog page for companies and reach out to [email protected] to learn more.

Header & feature image by Zdenek Machácek on Unsplash.