London-based architecture design studio Mcmullan Studio and landscape designers Harris Bugg Studio have harnessed nature's well-being properties to create a pod-like spinal patient restorative garden room for Horatio's Garden. Dedicated to creating and nurturing beautiful, accessible, and sustainable gardens in UK's National Health Service (NHS) spinal centers, Horatio's Garden is a charity that creates such facilities for patients who have little or no access to nature,
The garden room is a small space that both Mcmullan Studios and Harris Bugg Studio envision presents a beautiful, immersive, restorative haven for patients with spinal injuries at the Princess Royal Spinal Cord Injuries Centre in Sheffield. It has large openings and a central skylight creating an ideal connection between the users and nature. This setting also has numerous other qualities beneficial for patients' well-being.
The Brains Behind the Restorative Gardens
Formed in 2017, Harris Bugg Studio which is run by landscape designers Charlotte Harris and Hugo Bugg is the brains behind Horatio's Garden. It has studios in London and Exeter, and currently works on projects across the UK and Europe, providing a seamless service from design to completion.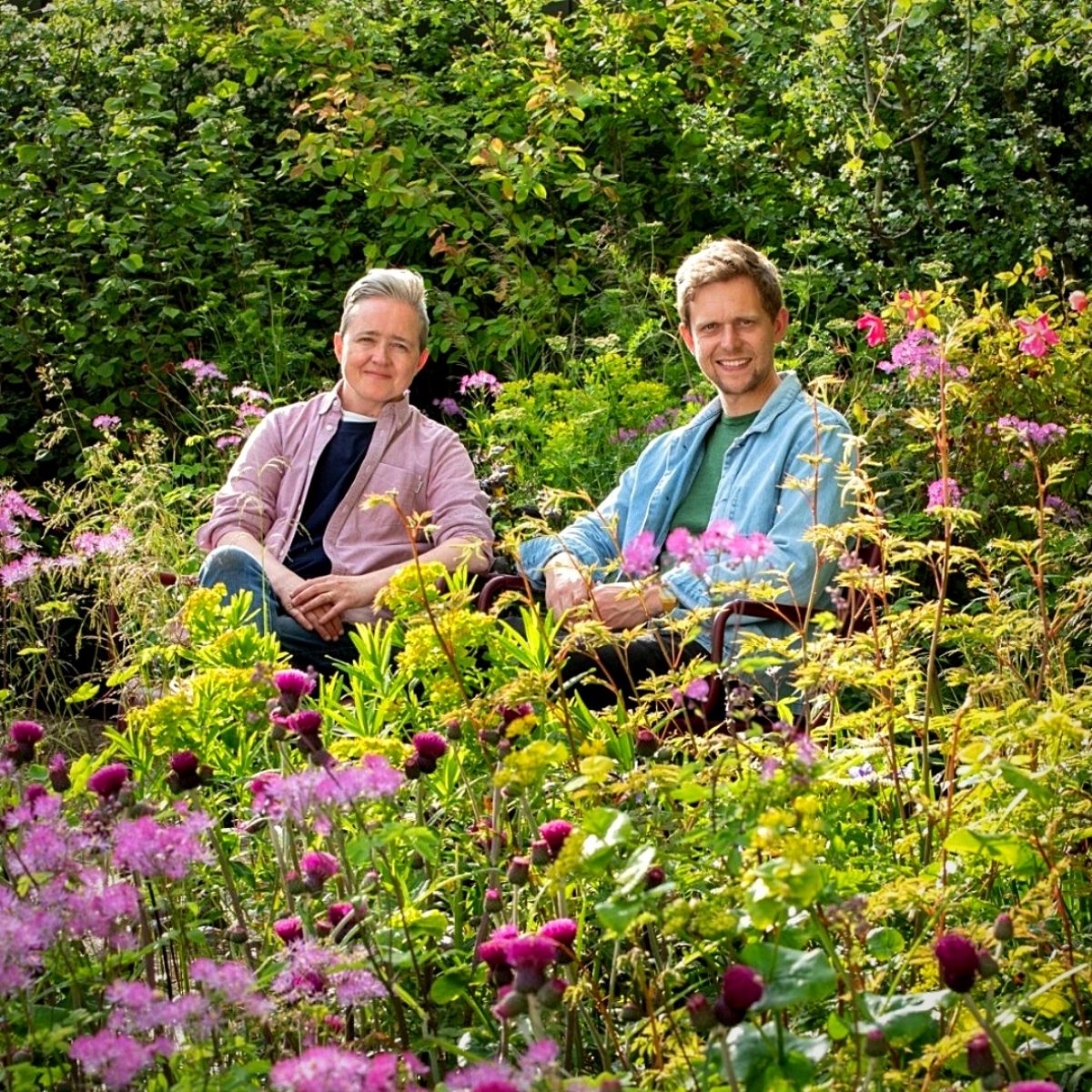 Harris Bugg Studio:
"Our practice is recognized for working carefully to embrace and respect the singular spirit of place. Our aim is to connect people and nature, fulfilling a profound and innate need in all of us, and to do so responsibly with careful, considered use of materials and plants."
Horatio's Garden which was named the Best in Show Garden during the RHS Chelsea Flower Show 2023, is essentially a well-being haven that brings joy even amid tragedy for those recovering from spinal injuries.
The Idea Behind Horatio's Garden Concept
The concept was conceptualized by 17-year-old Horatio Chapple who, enthusiastic about studying medicine, volunteered over two summer holidays at the Duke of Cornwall Spinal Treatment Centre in his local Salisbury District Hospital.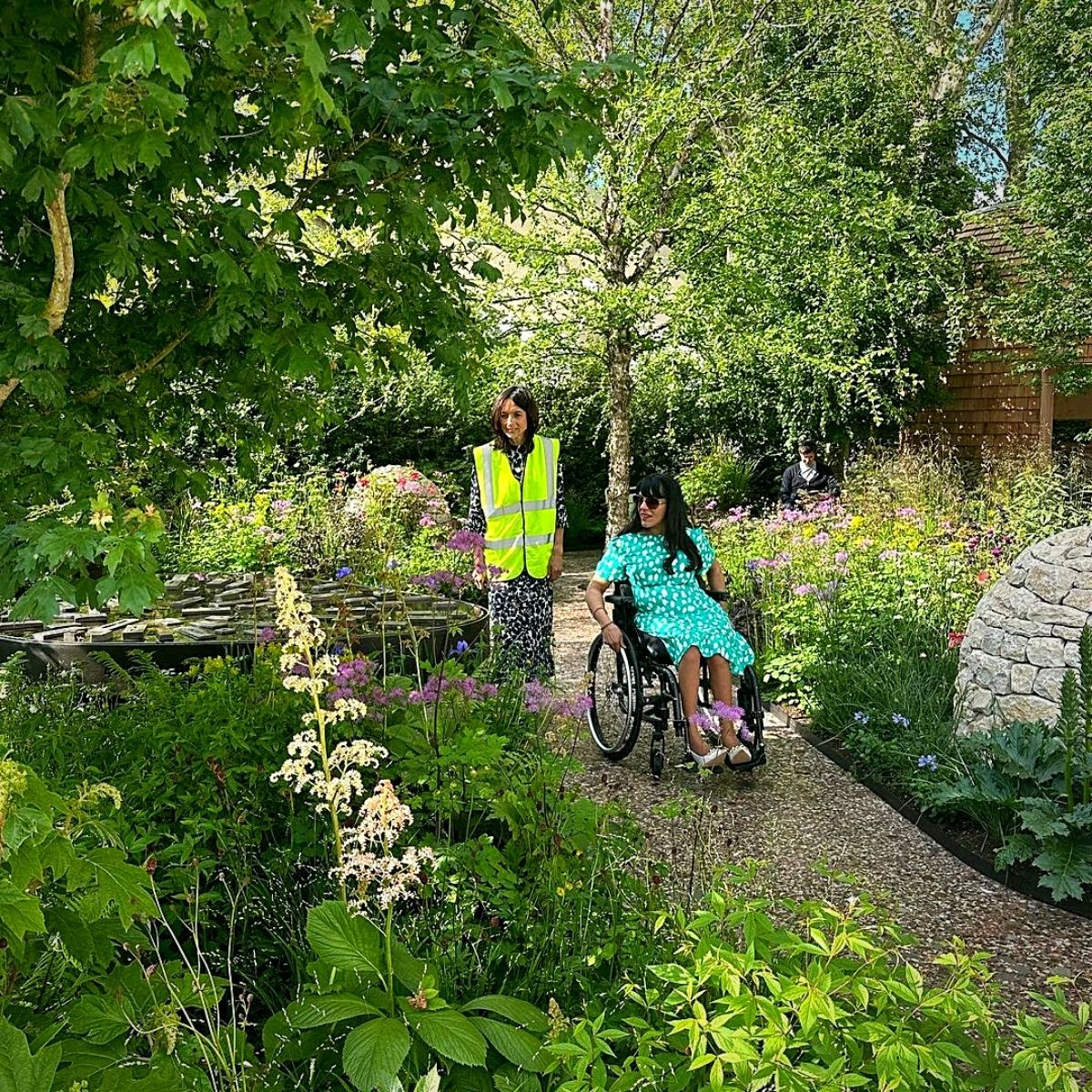 He had the idea for a garden specifically for spinal injury patients. After his death due to a bear attack on his tent during an adventure holiday in Svalbard with the British Exploring Society in August 2011, his family created an attractive and functional garden that also stands as a lasting monument for the remembrance of an inspired young man.
Horatio spent much of his time chatting with the patients, who are among the few that are likely to spend months rather than days in the hospital, because of the nature of spinal injuries, according to his mother, Dr. Olivia Chapple.
Dr. Olivia Chapple said:
"Noticing that their only access to the outside space was a smoking area in the corner of a car park, Horatio came up with the idea of creating a garden. I thought it was a fantastic idea. And I said, if you want it to happen then quantify it, do your research. So he did: he identified an area of rough grass next to the spinal unit, then started talking to the patients and the staff about what they would want from a garden. He even drew some sketches."
Years later, this garden emerged to be quite a necessity. As well as serving patients, this garden also serves visitors too, who may well spend hours and days at the hospital.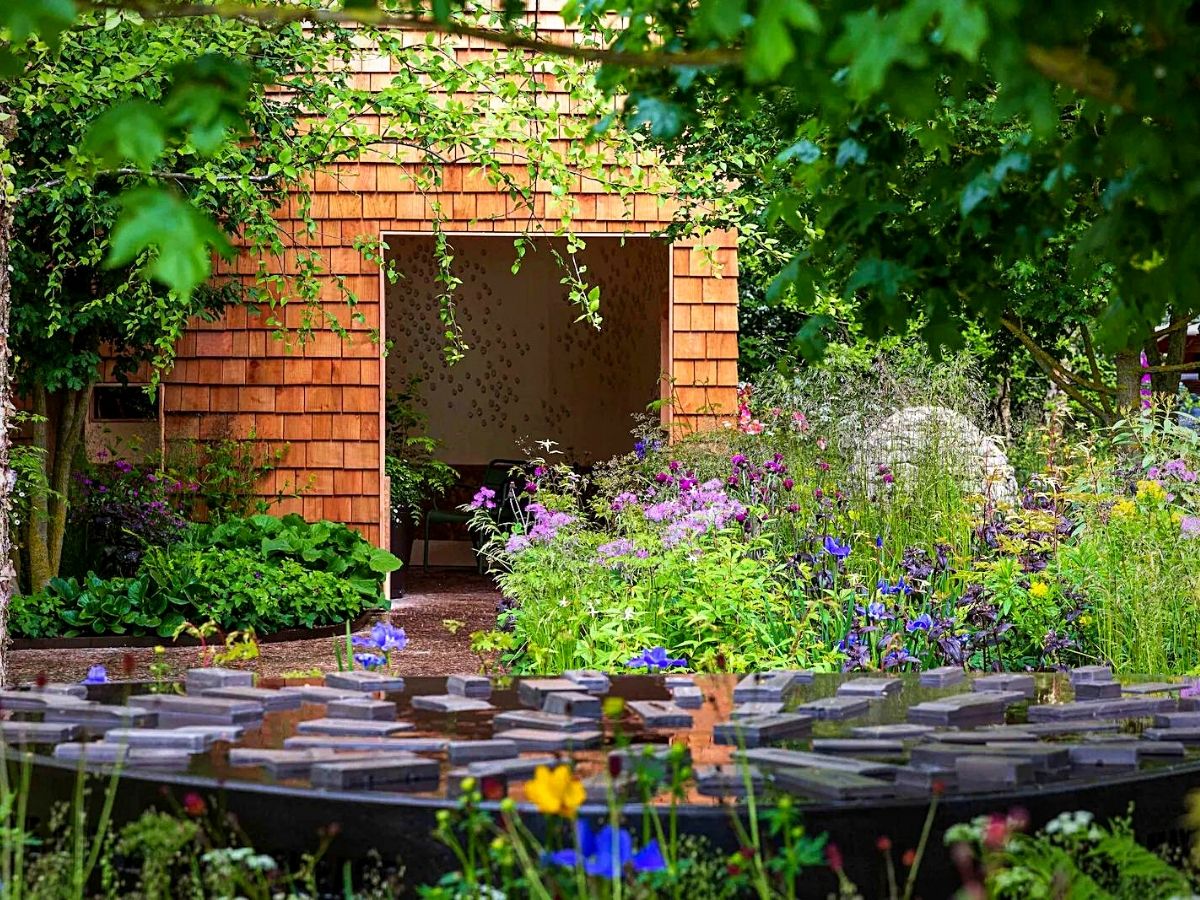 A Homely Structure That Connects Patients to Nature and Their Surroundings
The garden room designed in partnership with Mcmullan Studio, practically provides a warm and welcoming space for shelter and privacy. It is clad in tactile timber shingles and presents carefully picked 'vignettes' of the garden with views at different heights.
The timber building has a reciprocal roof design that is specifically designed to address the issue of monotony and lack of stimulation experienced by patients who are confined to staring at hospital ward ceilings. It is particularly ideal for those who cannot move or lift their heads due to spinal injuries.
The nest-like look and feel of the structure draw inspiration from the elegant yet straightforward and homely designs used in different traditional cultures. The building is also designed from high-performing, sustainable, and healthy materials, that are based on the latest in building biology research. They range from natural sheep wool insulation to formaldehyde-free plywood.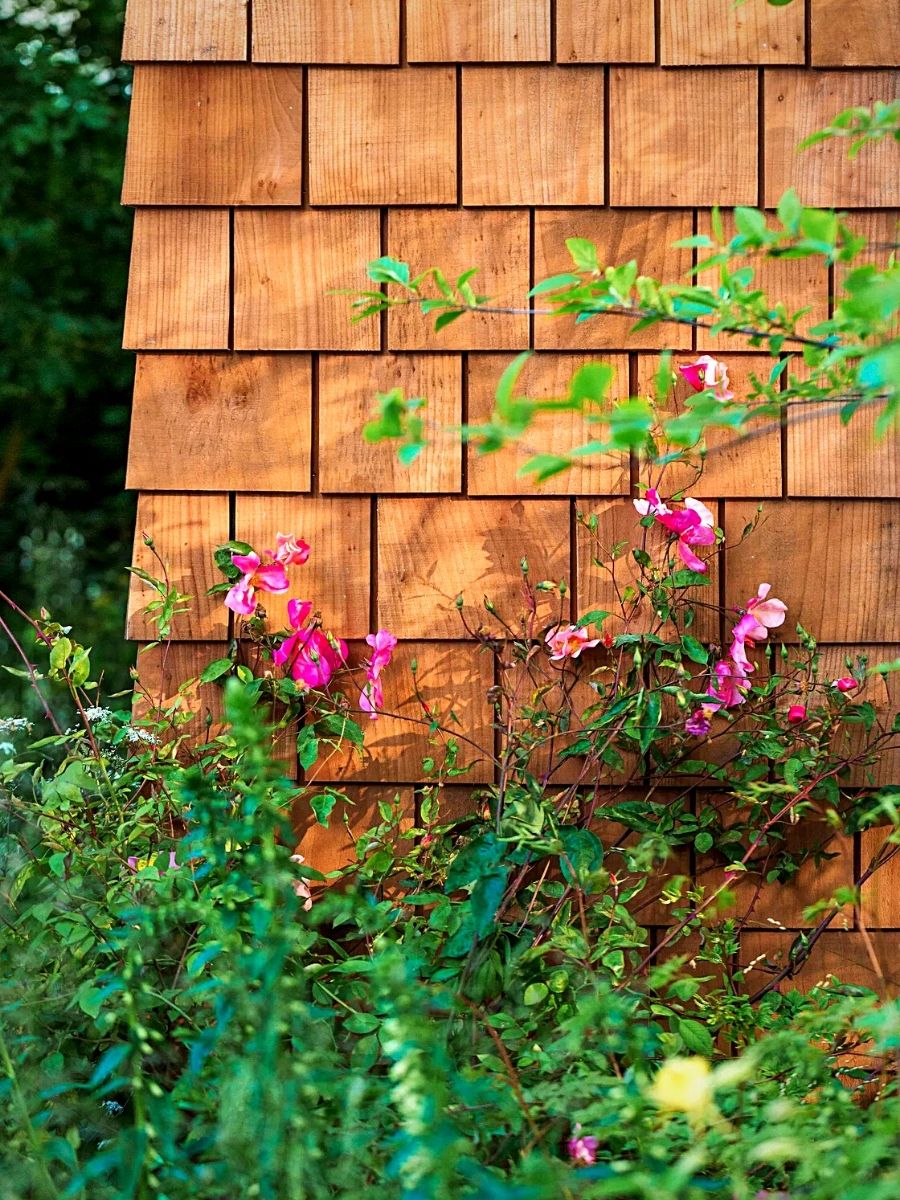 The sanctuary which is based on the Japanese concept of forest bathing, practically immerses the patients in nature with all its healing qualities and is usable all year round.
During its design phase, Mcmullan Studio spent many months meeting and listening to the whole Horatio's Garden community of patients, their loved ones, NHS staff, and volunteers, to understand the needs and aspirations of everyone benefiting from time in a Horatio's Garden.
A Feeling of Connection to the Landscape, Nature, and the Community
And now on its completion the garden room is designed as a place to enjoy the sights, sounds, and smells of the garden and be uplifted by them. It is a private and secluded sanctuary where patients and their families can spend moments together, where they can laugh or cry together yet never feel isolated.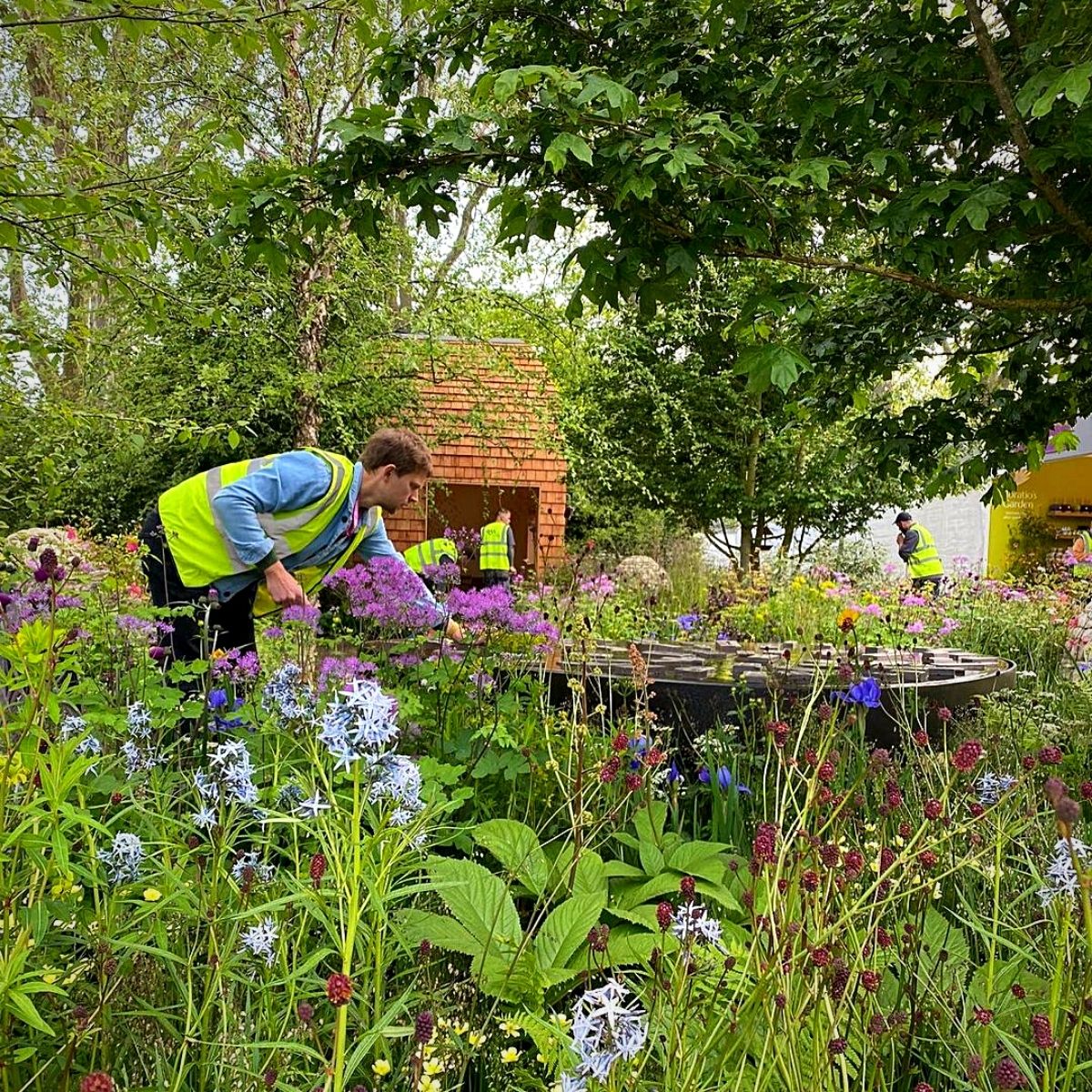 Being in the room creates for the patients a feeling of being connected to the landscape and the community in the garden.
Andrew Mcmullan, the director of Mcmullan Studio:
"Our design addresses the issue of monotony and lack of stimulation experienced by patients who are confined to staring at hospital ward ceilings, particularly those who cannot move or lift their heads due to spinal injuries. We all know how good being in nature can make us feel. We have known it for centuries. The sounds of the forest, the scent of the trees, the sunlight playing through the leaves, the fresh, clean air, all these things give us a sense of comfort."
The garden room provides all these functionalities for its occupants and indeed enhances their well-being and respective recovery journeys.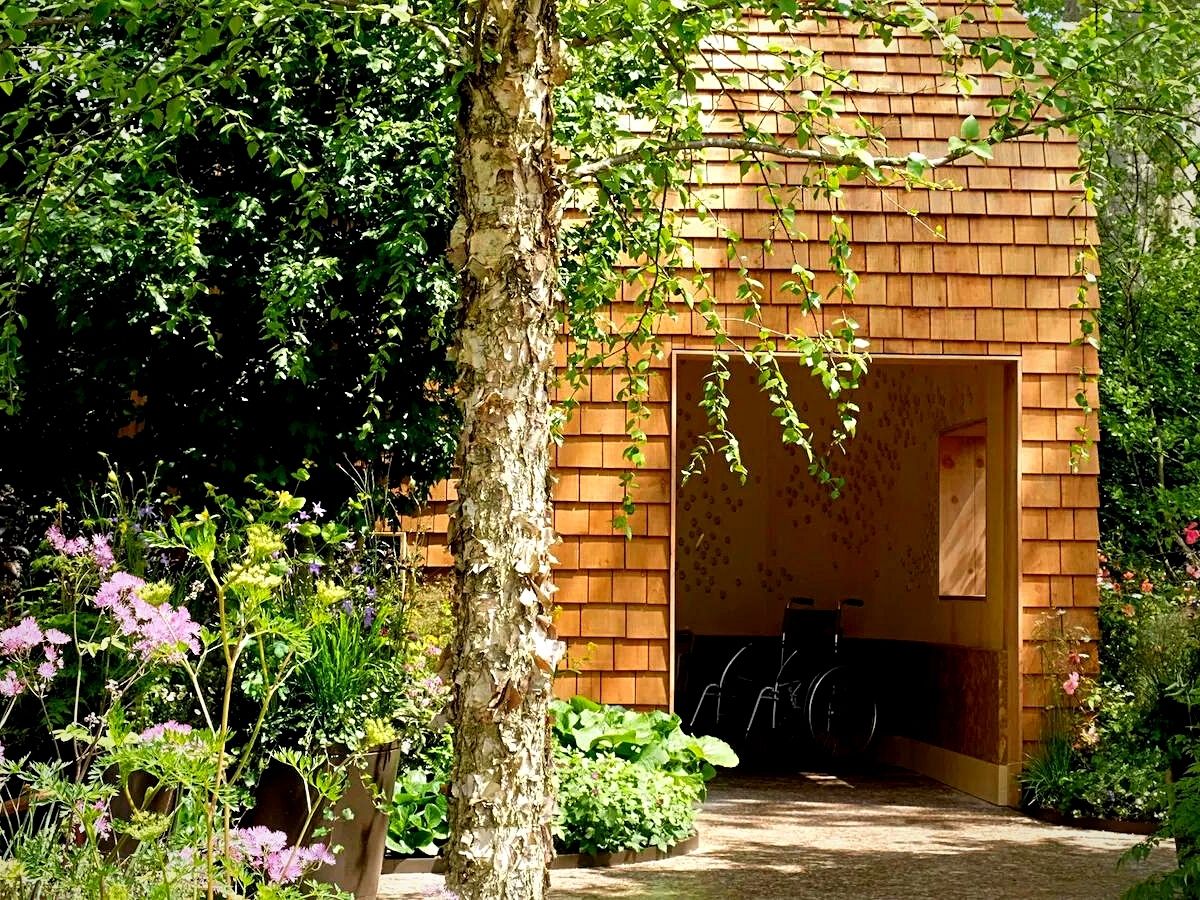 The design of the garden room, Mcmullan Studio says, has been influenced by the stories, history, and craftsmanship of the Sheffield region and hence connects the building to its permanent home where it will serve thousands of patients, families, and NHS staff each year in the second largest spinal injury center in the UK.
Quite the soothing and healing power of nature at work, you'd say!
Photos by Mcmullan Studio and @horatiosgarden on Instagram