Alstroemeria, also known as the Peruvian lily or Inca lily, is one of the most refined and loved flowers to give and receive. Not only are their dramatic blooms a delight to have around your home, but the meaning behind them is also very powerful. When you see this Alstroemeria Fashionista, you will be blown off your feet by its extravagance. The large one-flowered Fashionista is exceptionally beautiful and so, if you're looking for a flower to perfectly express your love for a friend or partner, this sensational flower has got you covered.
Fashionista - The New Alstroemeria Flower
The definition of the Fashionista alstroemeria is that it is a follower of the latest fashion. Without a doubt, the Alstroemeria Fashionista IS the latest fashion. This stunning new alstroemeria is genuinely something special. With this new multi-double, single-flower variety, Fashionista is a true novelty in the world of alstroemeria. Fashionista Pink is the first of its kind in hopefully a series of different colors of Fashionista Alstroemerias. The large flowers are eye-catchers in each bouquet or flower arrangement. The breeder calls it a 'Fashionista Alstroemeria' because of its different characteristics. Keep reading to learn more about the Alstroemeria Fashionista and its meaning.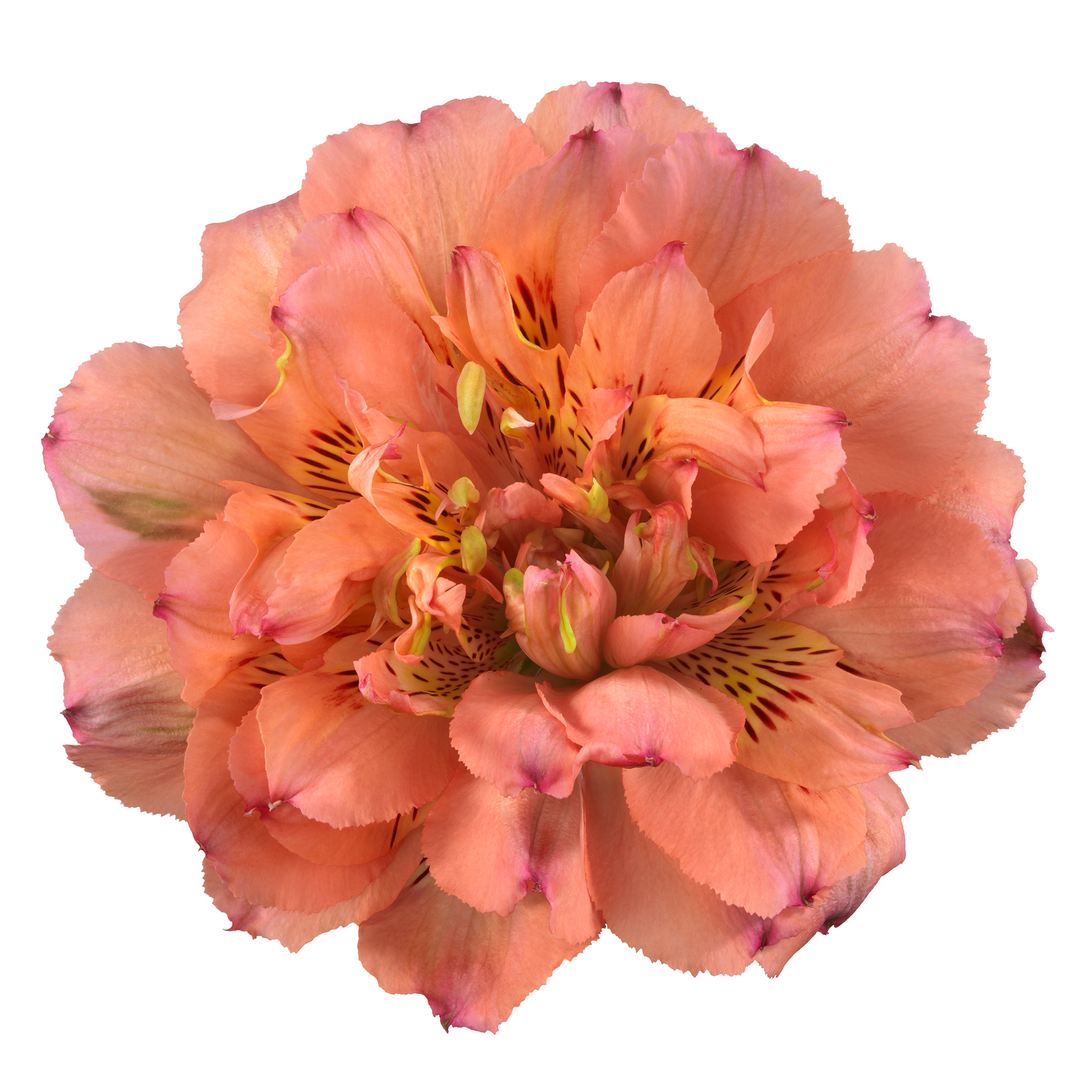 A Flower With Meaning
This new alstroemeria flower Fashionista Pink connects friendship, love, strength, and devotion. A flower with meaning, representing mutual support. And the ability to help each other through life's challenges. So for this reason, they're the perfect flower to say "Stand up, I will help you" or "Show yourself to the world, you're worth it!"
While alstroemerias have traditionally been thought of as friendship flowers, with this new Fashionista variety they've recently become fashionable and romantic flowers. And a popular choice for special occasions like Valentine's Day, Women's Day, Mother's Day, and of course for bridal bouquets and wedding flowers!
The Petals of Alstroemeria Flowers
The meaning of friendship behind alstroemeria is derived from the six beautiful petals of the flower. Each petal represents a different characteristic: respect, understanding, humor, patience, empathy, and commitment. And did you ever notice that alstroemeria has twisted leaves? What meaning would you give them? perhaps these large-flowered Fashionistas and their beautiful big green twisted leaves are also a symbol of bonding, stability, and overcoming difficulties together.
Alstroemeria Flower Colors
The color of Alstroemeria Fashionista Pink is a deep pink and peachy color that represents friendship and playfulness, vitality, energy, and encouragement. Alstroemeria lilies come in a variety of bright and beautiful hues that are ideal for showing someone how you really feel. Be it as a friendship flower or as a sign of romantic love, there's an alstroemeria flower color for every occasion.
White alstroemeria flowers symbolize love, strength, support, and purity. And for these reasons, it makes a gorgeous wedding flower! Yellows on the other hand are vibrant and fun, yellow alstroemeria represent happiness and joy. They're perfect when you want to show a friend how happy they make you! The pink alstroemeria flower color represents romance. It's the perfect flower to give when friendships turn to love. And last but not least red: this alstroemeria color represents passion. It's a fun way to say 'I love you'.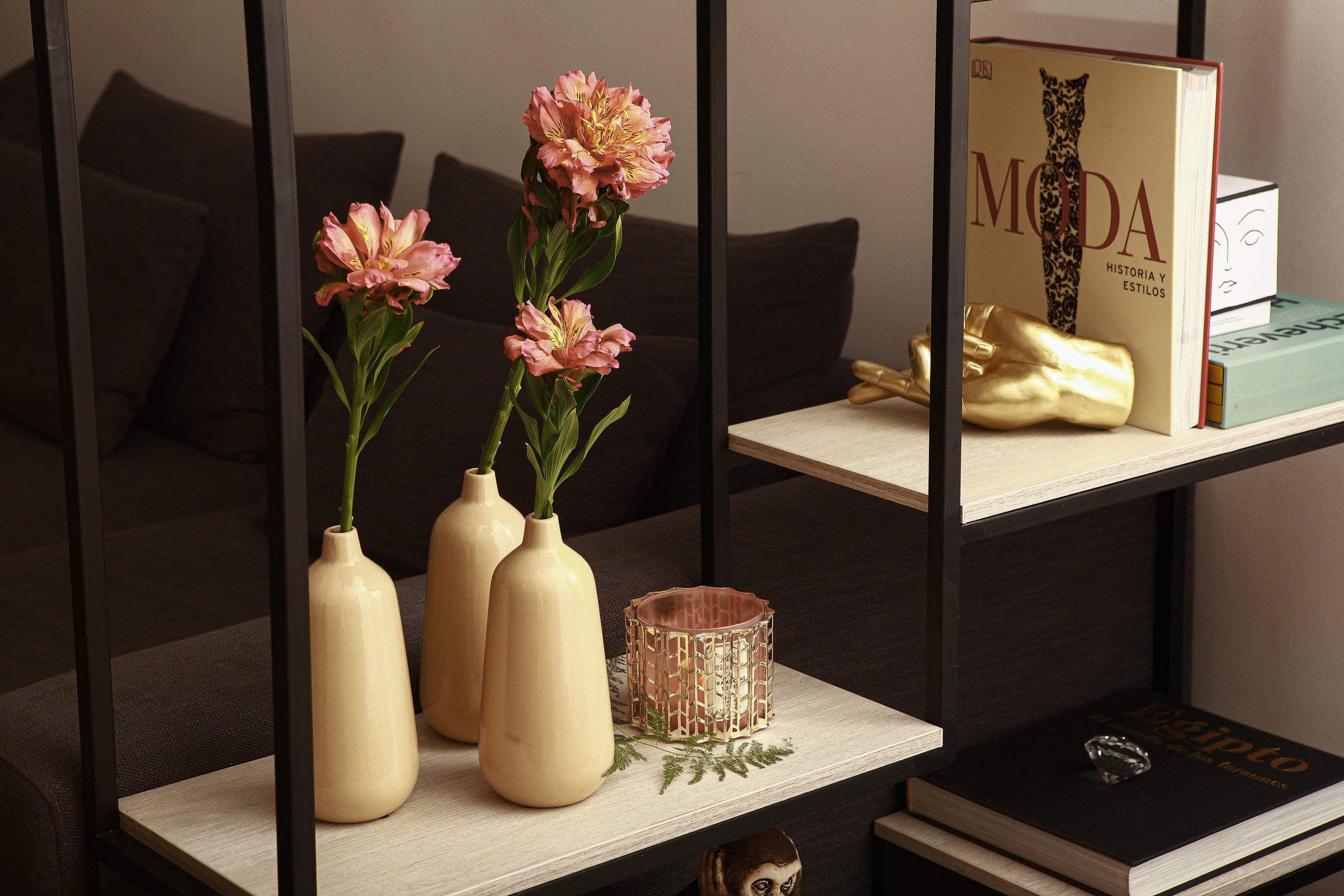 Alstroemeria Fashionista Is a Must-have
This beautiful Alstroemeria Fashionista Pink from Black Tulip Flowers by Batian Flowers is a must-have. With its gorgeous pink, orange, and yellow glow, this cultivar appears to be a stunning appearance when it is in its full glory. The Fashionista Pink resembles the traditional alstroemeria in shape but grows much bigger and fuller. Fashionista Pink, in contrast to the traditional type, only features one huge blossom with excellent quality and it can last up to two weeks in a vase.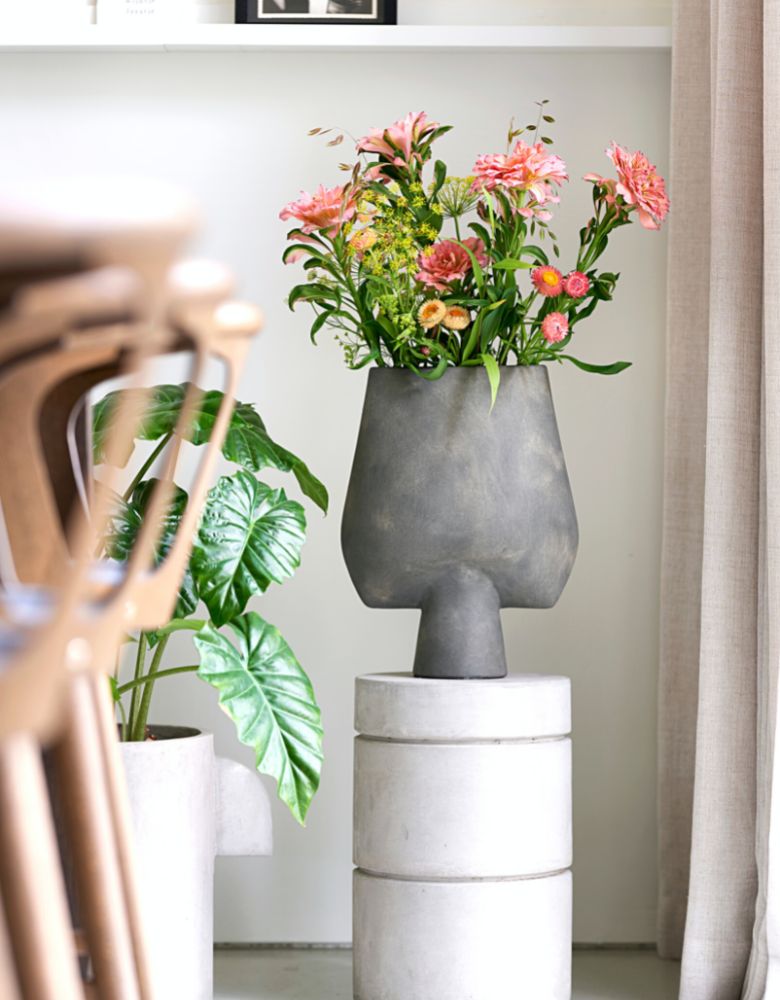 Alstroemeria Fashionista's Fun Facts
1. The alstroemeria has a variety of names including the Peruvian lily, the lily of the Incas, and the parrot lily
2. There are many species of alstroemeria! But this large one-flowered Alstroemeria Fashionista is a completely new variety.
3. The Fashionista has no scent, perfect for those with allergies.
4. They have a vase life of up to two weeks when cared for properly.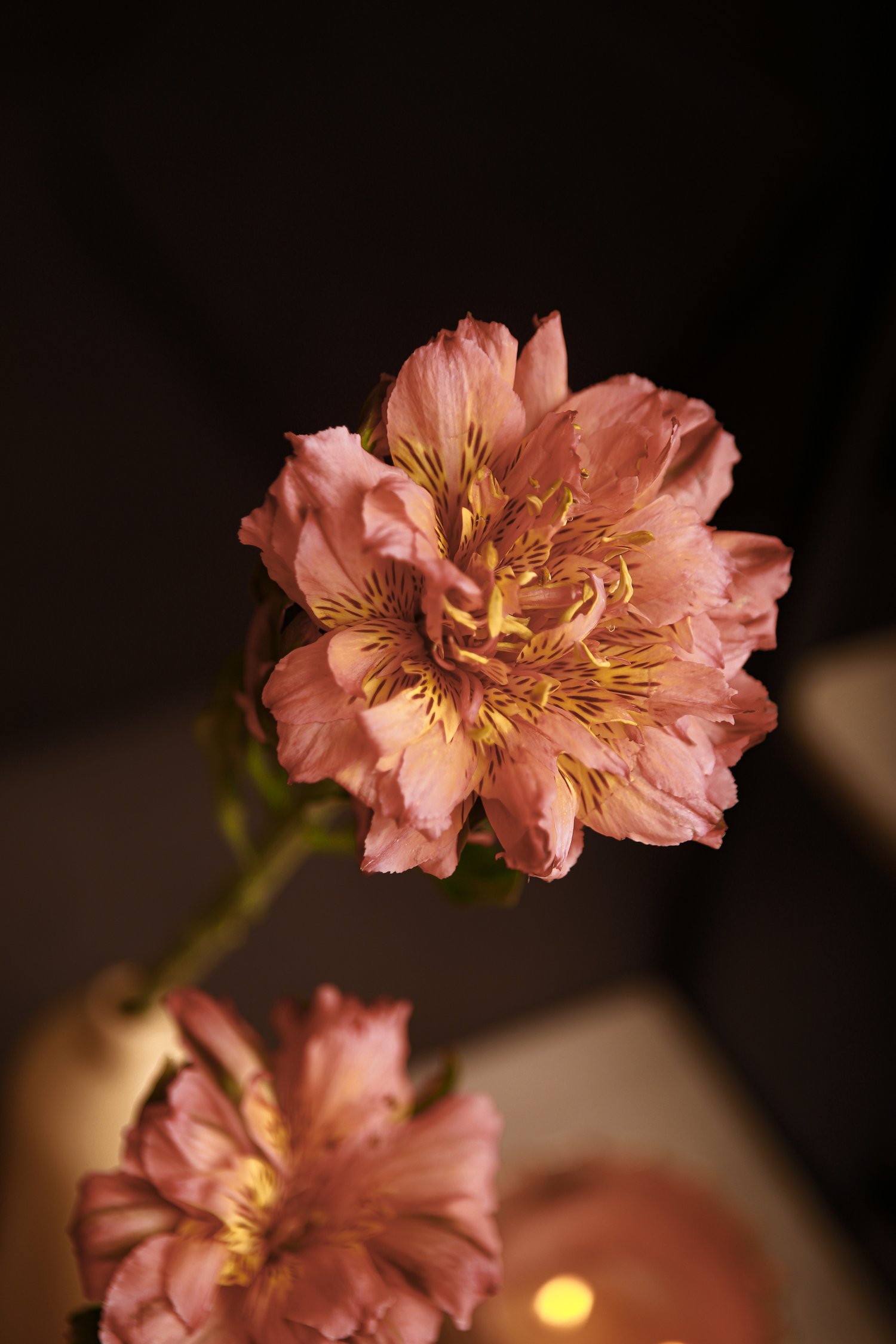 What Is the Origin of the Alstroemerias?
One of the most frequently asked questions about this flower is where it originates from. As its alternative name The Peruvian Lily suggests, it is natively grown in Peru. But it was also natively found in the mountains of Chile and Brazil.
In terms of its journey into the Western world, the alstroemeria flower was discovered in the 18th century by a Swedish explorer who brought it over to Europe. And Baron Von Alstroemer was the famous botanist who brought Peruvian lily seeds back from South America. Since their discovery, they have been one of the most popular flowers to give and receive in Europe and the rest of the world.
This special new variety Alstroemeria Fashionista is standing out from the others. With its big flower, it will be as successful as all the others and even more.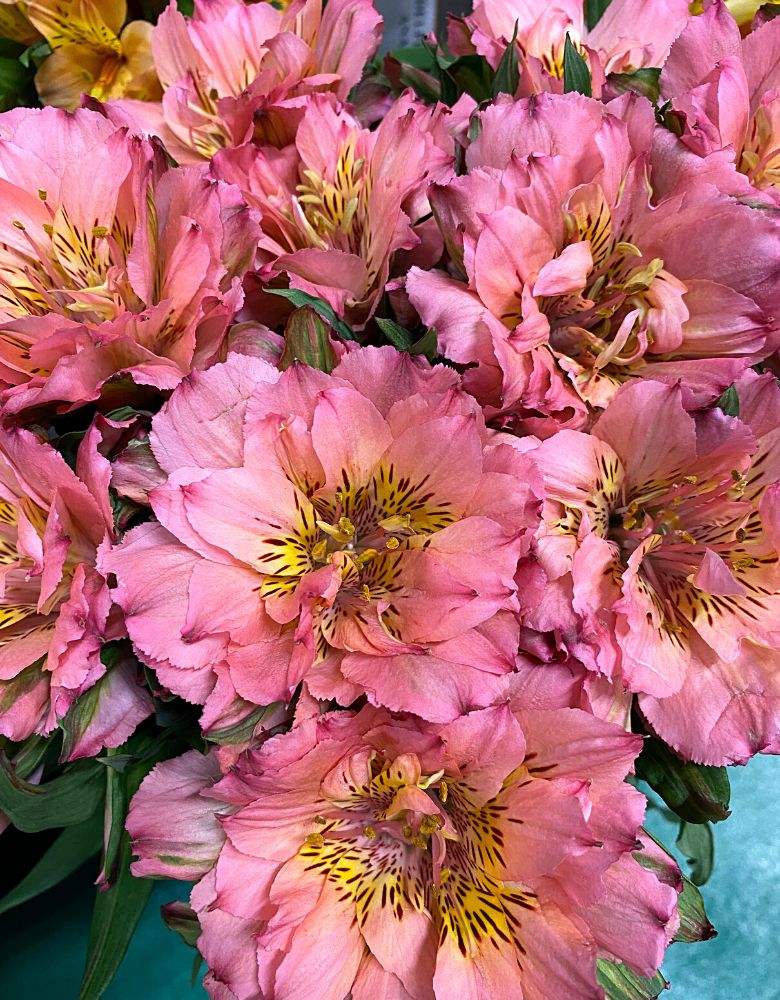 Alstroemerias as Perennials in Your garden
Did you know you can easily plant alstroemerias in your garden? Inca lily (Alstroemeria) is a genus of perennial plants. Inca lilies have thick, tough roots, and when planted in time, they bloom in Summer. For cultivation, the plants should be planted in early spring in moderately moist soil. It is a suitable cut flower, so as a florist plant some in your backyard. Inca lilies need a lot of sunshine, about seven hours a day.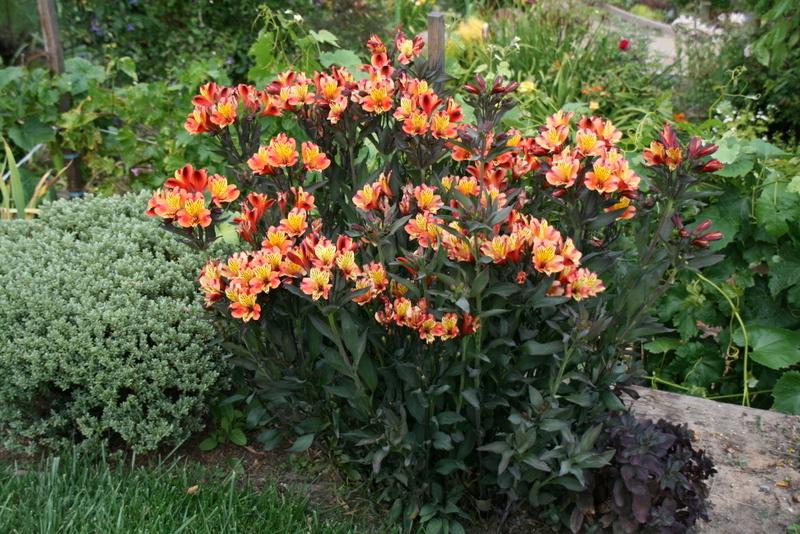 Fashionista Pink Is Grown in Kenya
Alstroemeria Fashionistas are produced by Batian Flowers in Kenya. Batian Flowers Ltd. is well-known for producing incredible beautiful alstroemeria. Because of their unique location on the slopes of Mount Kenya, passion, knowledge of flowers, and determination, they produce high-quality flowers.
The flowers are being traded by Black Tulip Group, a family-owned and operated group of companies with activities such as wholesale, retail, import, export, grower & bespoke floral design of fresh cut flowers. They are also involved in the indoor plant trade, import, wholesale, retail, and maintenance.