A leading and innovative producer of garden plants: that's Van Son & Koot. They are known as the market leader in Acer palmatum, but also new, innovative garden plants appear every year. And this year Magnolia Vanilla Pearls can call itself the star of the range.
The Exuberant Flowering Magnolia Vanilla Pearls
The plant has been in the company's pilot program since 2018. The exuberant flowering in the spring of the Magnolia Vanilla Pearls was soon noticed. For several years, research has been carried out into the best way to produce and market the product. Various plants have also been placed outside in the garden to test for winter hardiness. The plant has not shown any damage in past winters.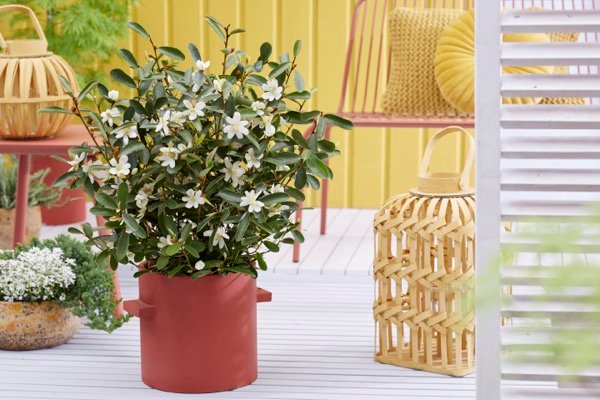 Magnolia Vanilla Pearls
This stunningly beautiful dwarf selection of evergreen Magnolia laevifolia (formerly known as Michelia), forms a neat, densely branched, rounded shrub, clad in glossy, leathery foliage. In spring, Magnolia laevifolia Vanilla Pearls has an abundance of fragrant, creamy white flowers – and multitudes of bees!
This drought-resistant Magnolia is ideal as a solitary plant in the garden, for a low hedge, or as a container plant. It performs best in full sun, has good disease resistance (including leaf spot), grows to 70cm x 70cm in height and width, and is winter hardy to -12ºC.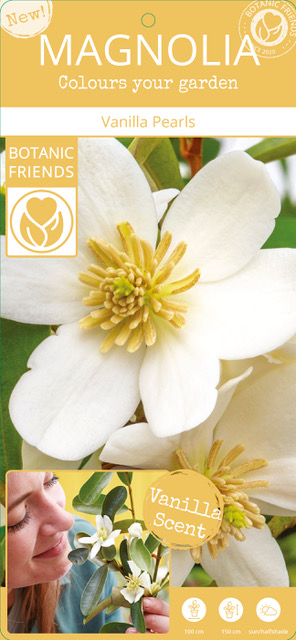 Availability
Magnolia Vanilla Pearls will be available at Van Son & Koot from the end of August 2022. Contact the sales team +31 (0) 416-277413 or [email protected] for more information.