Tens of thousands of slender, pink-feathered birds congregate in the lake's warm waters each January as they make their yearly migration through Tamil Nadu, India. Join the flamingo fun and enjoy how Raj Mohan pictures a flamingo migration in India's Pulicat lake.
A Spectacular Spectacle as Flamingo Migration Joins India's Pulicat Lake
Pulicat Lake in Tamil Nadu, India, attracts tens of thousands of lanky, pink-feathered birds during their yearly migration in January. Approximately twenty flamingo flocks arrive in the region in early November and stay until May, transforming the 750-square-kilometer brackish lagoons into breeding grounds for the long-legged creatures.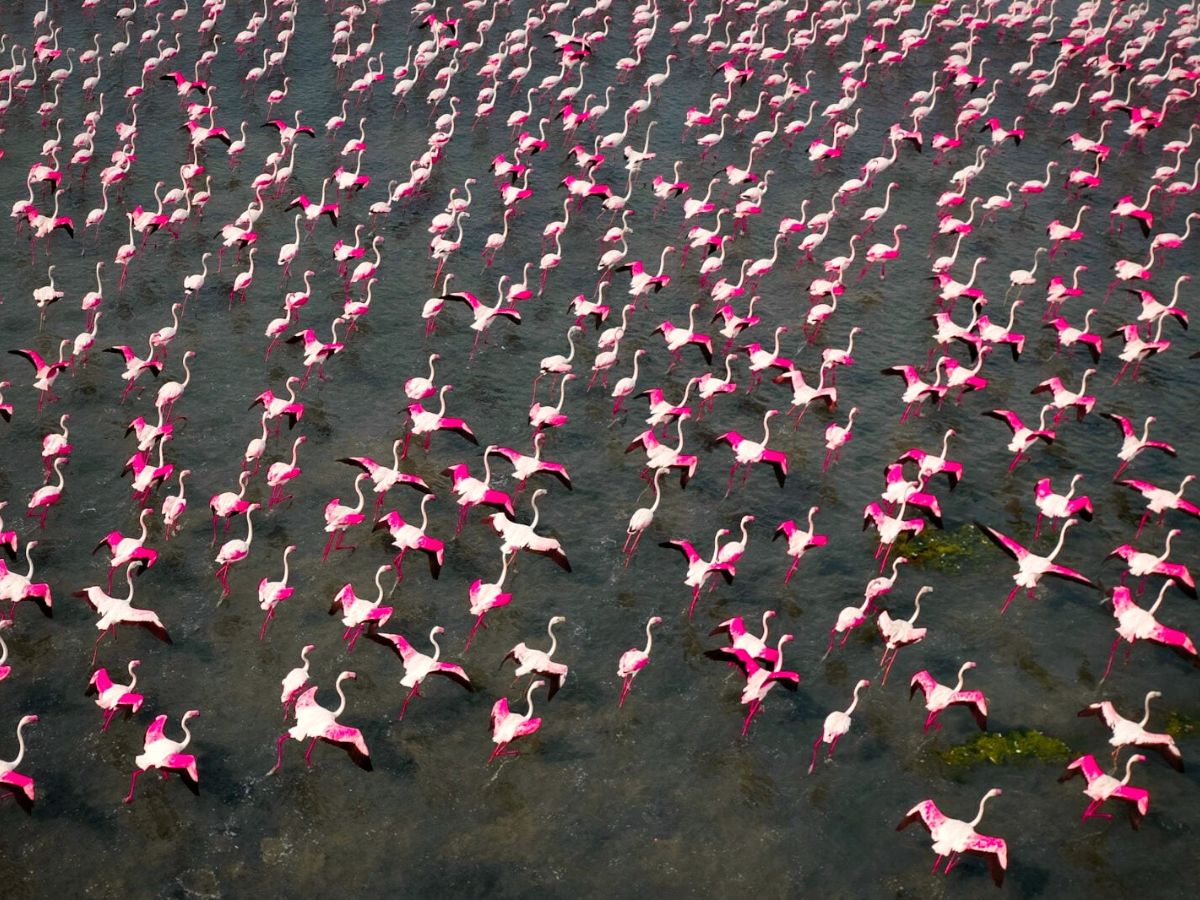 Photographer Raj Mohan captured the flamingo birds' expansive, even odd migration in a series of overhead pictures in India's Pulicat lake. The avians dot the landscape, congregating in heart-shaped clusters and aligning in long, flawless diagonals, forming seemingly choreographed formations visible only from above.
A Flamingo Festival
Mohan's photographs were shot at what's known as the annual flamingo festival, which promotes tourism at Pulicat. To raise awareness, several bird photography contests, environmental education sensitization programs, school excursions, and so on are planned. This draws a significant number of bird observers and photographers from all over.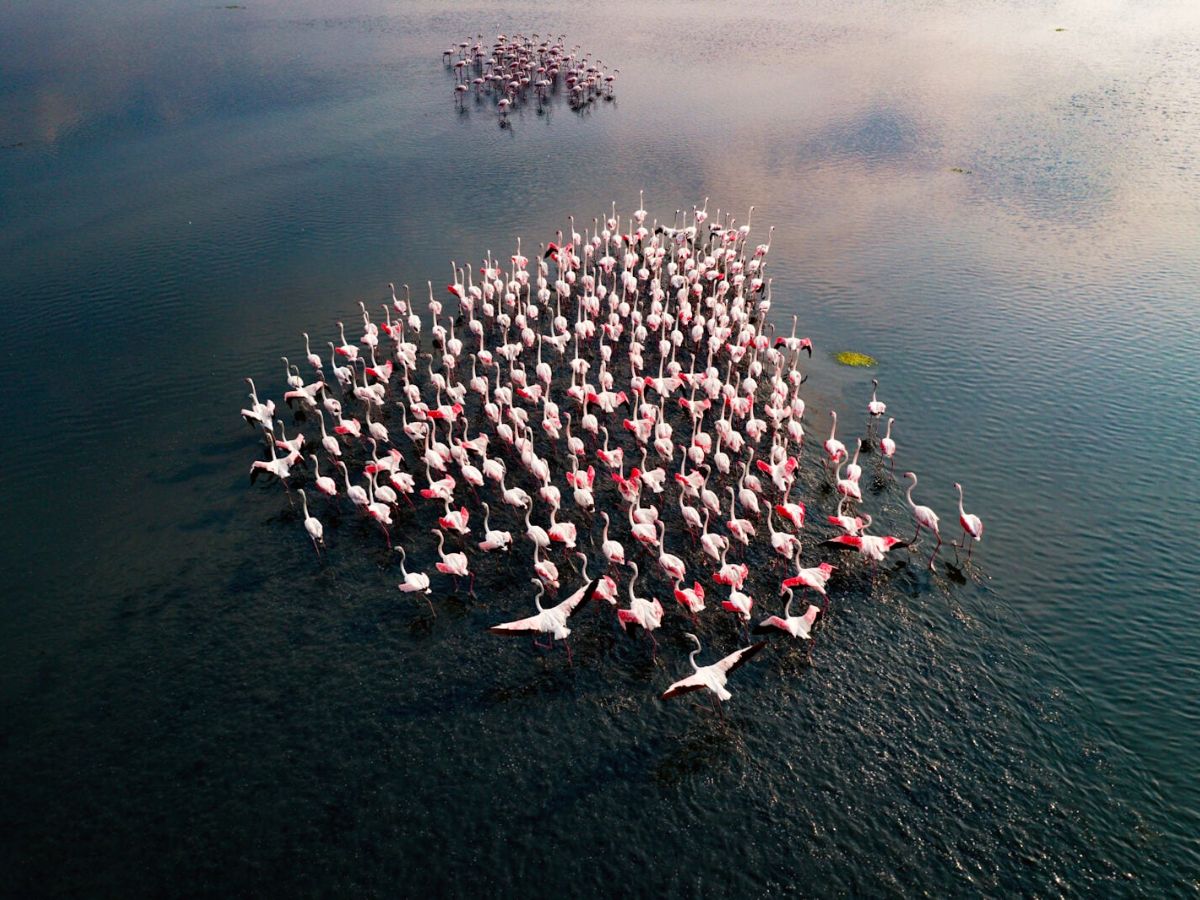 Besides this being a very important characteristic of the flamingo migration in India's Pulicat lake, what impresses the most is the spectacle. Imagine seeing a pink view of uniquely-shaped birds passing through a lake. Pink nature perfection. The flamingos also serve to control the otherwise excessive algae growth in the lake, avoiding the need for human intervention.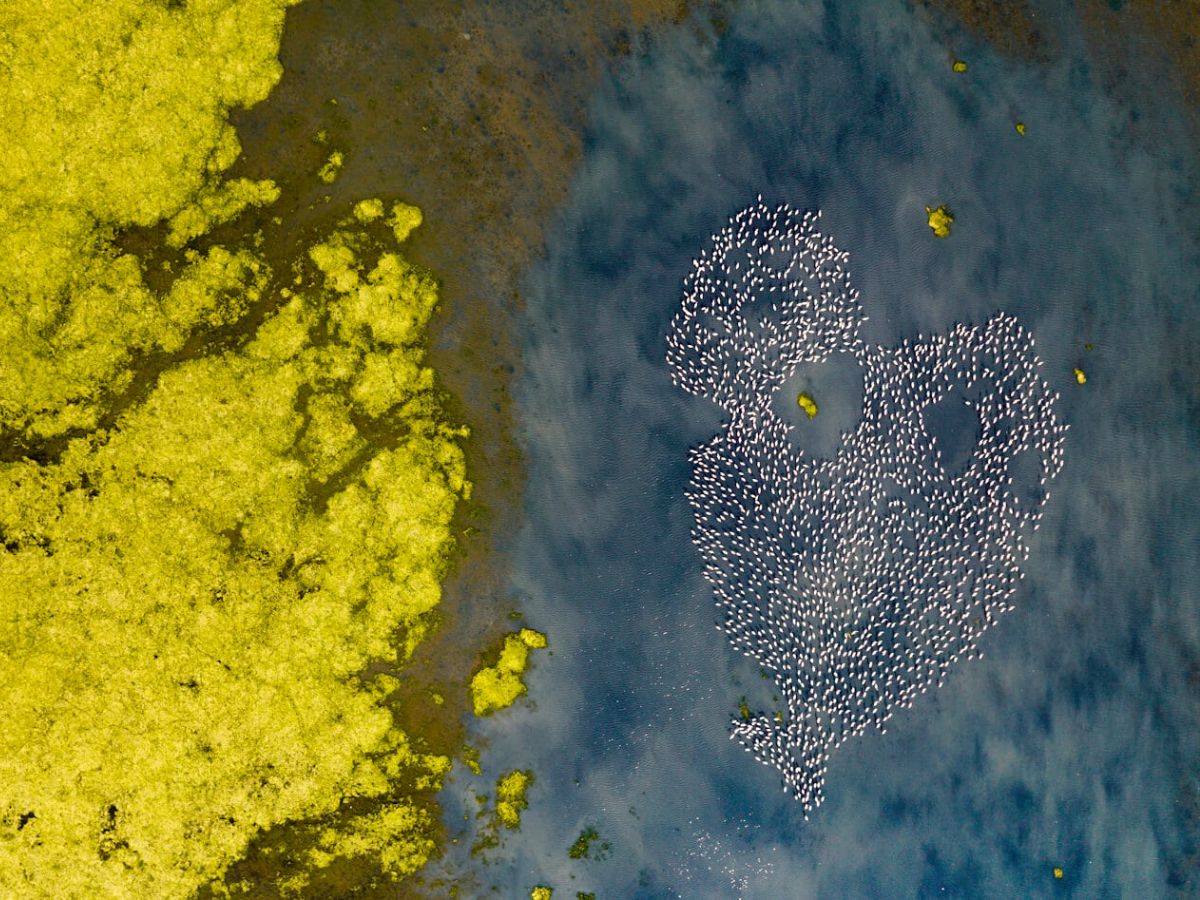 More About the Skilled Photographer
Raj Mohan is behind the flamingo migration pictures in Pulicat lake. He is an engineer and a passionate travel photographer based out of Chennai and currently living in Bangalore, India. Aiming to show the extraordinary view of a mundane place to the people from his aerial perspective, for, the world we all live in is beautiful beyond imagination.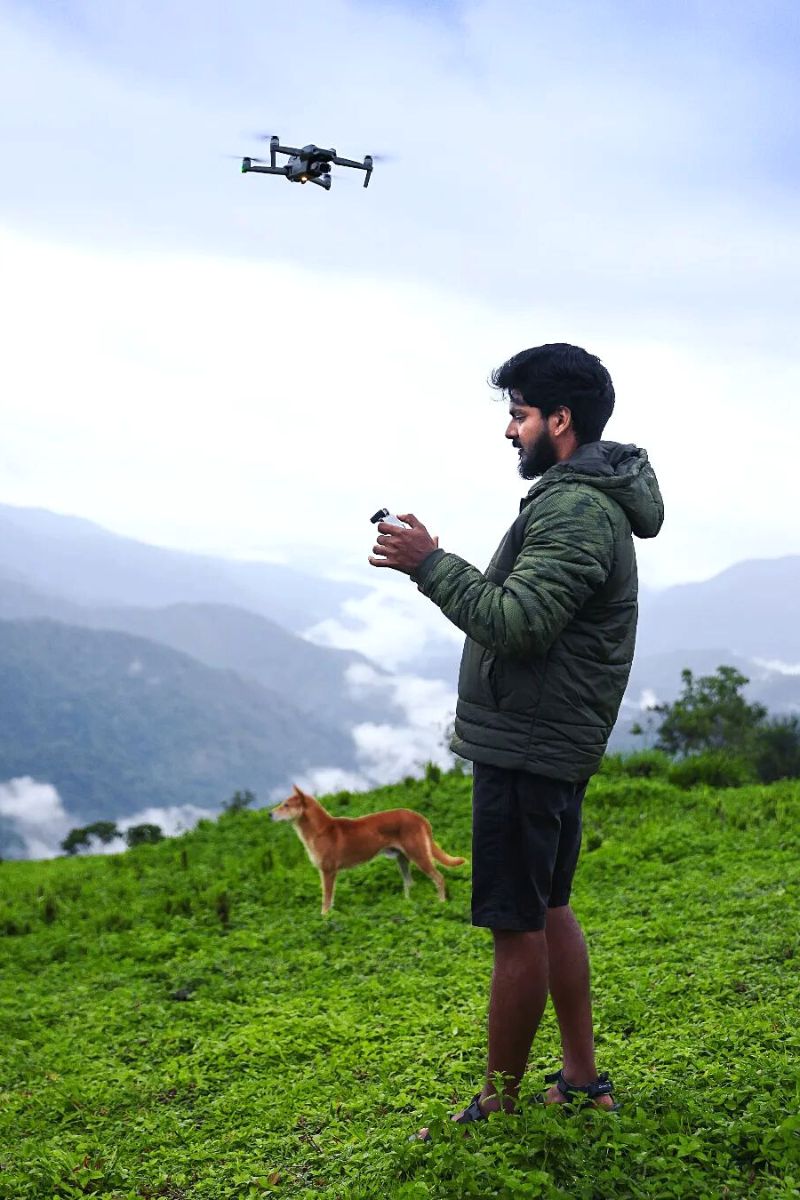 Initially, Raj Mohan was just doing phone photography as a hobby. He developed a liking for patterns and textures. However, they looked more interesting to him from above. That's when he gave thought to aerial photography. Basically, Raj is a travel photographer now and shares that seeing places from a bird's eye perspective gives you a different feeling altogether. All he wants is to show people a different view of a place that is already well-known to them.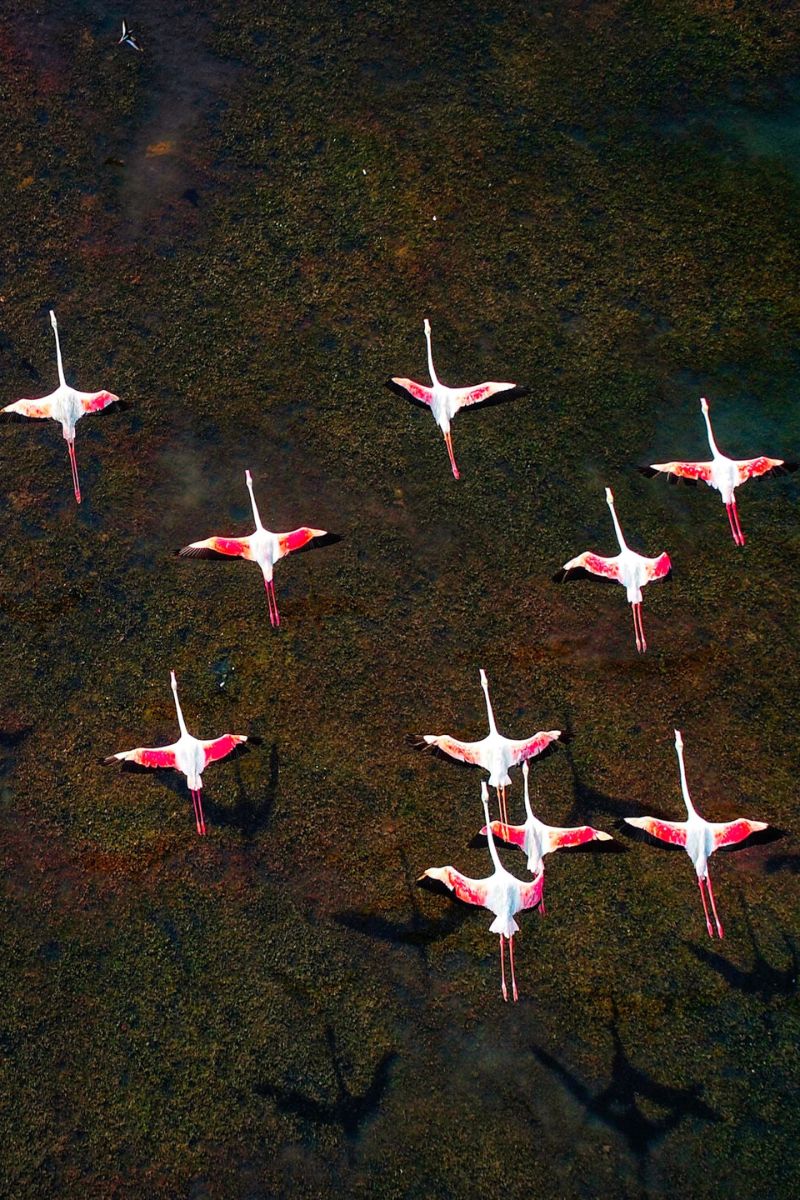 Travel has always been his preferred way of exploring India's natural diversity, and you can find more of his work on Instagram.