In the enchanting world of flowers, where nature's delicate artistry unfolds, a remarkable rose is about to ignite a wave of excitement and inspiration. Decofresh grower Diya invites you to live a burning hot experience along the newest Rose Diya's Fire.
Rose Diya's Fire - Feel the Burn of Floral Desire
This new rose has set the floral industry ablaze with its breathtaking beauty, and floral designers around the world are eagerly embracing the opportunity to craft extraordinary creations with this remarkable flower.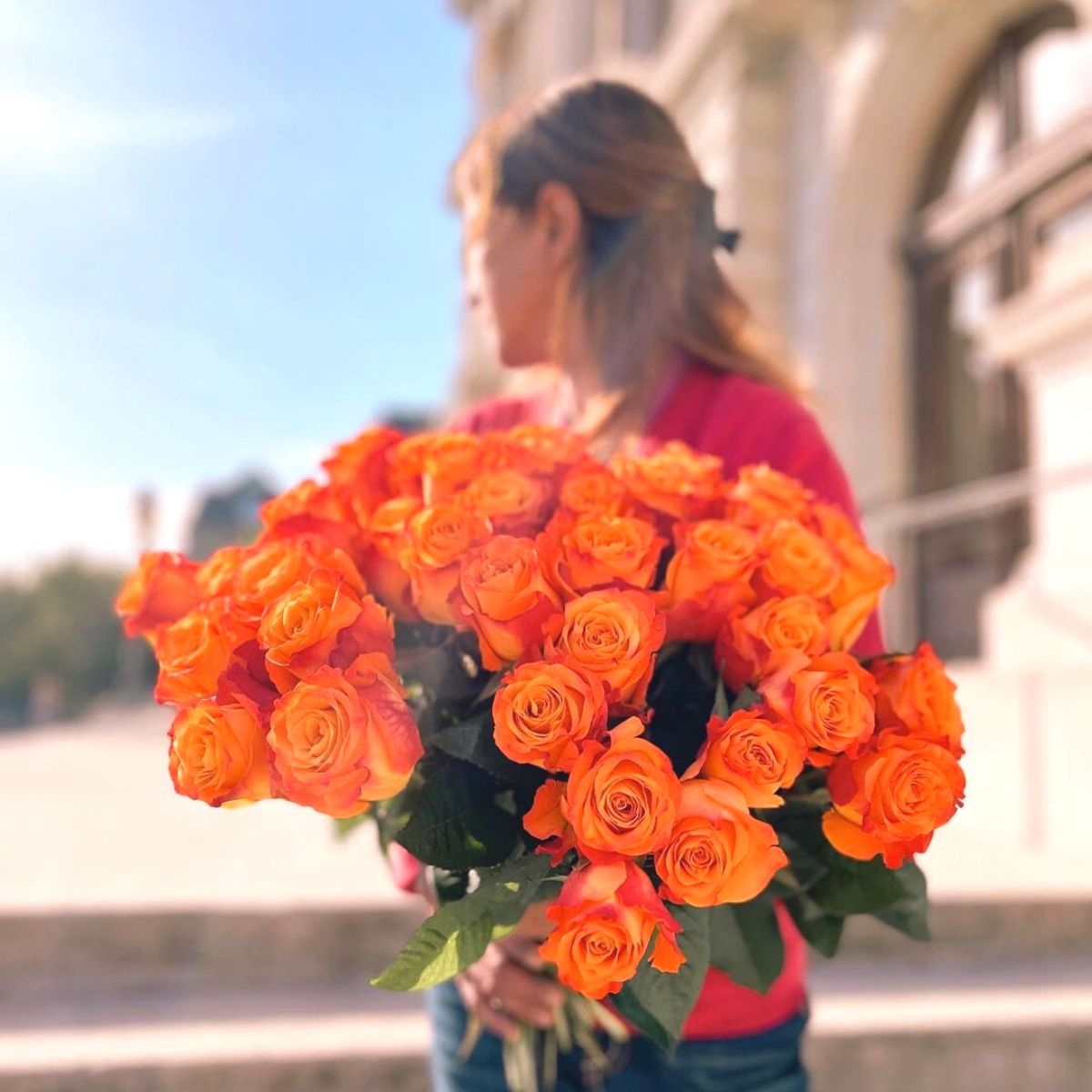 Rose Diya's Fire is not just an ordinary rose; it is a symbol of elegance, passion, and innovation. With its vibrant colorful petals that resemble dancing burning flames, it exudes an unparalleled charm that captures the imagination of all who behold it, allowing the lucky ones who have her in their hands to create the most spectacular floral creations. The rich and intense hue of this rose conveys a sense of vitality and romance, making it a perfect choice for a variety of occasions, from grand weddings to even personal bouquets or arrangements.
What Floral Designers Are Saying About Rose Diya's Fire
Brand-new roses always offer floral designers an opportunity to explore fresh, new, and uncharted creative territories. Working with the most recent flowers in the market opens up a world of possibilities, allowing designers to push the boundaries of their artistry and create unique and captivating arrangements that capture the essence of the rose's distinct character.
As word spreads about Rose Diya's Fire, florists, and floral enthusiasts eagerly await the opportunity to incorporate this gorgeous flower into their designs. Its uniqueness and limited availability makes it a highly sought-after bloom, elevating its allure and desirability. That said, Erko Feigl, Tobias der Blumenmann, Kat Bass, and Louise Barradi give their opinions when it comes to their experience with it.
Erko Feigl Designed With Diya's Fire and the Result Is Stunning
When working with flowers, inspiration, and creativity arises at all levels. Erko Feigl is a floral designer and creative who turns love for flowers into stunning art, and photography. He shares his thoughts on his experience creating with the fabulous and fiery Rose Diya's Fire.
"My first association when I saw this new rose was fire and warmth, and so it was clear to me and the first thing I did was take off to take pictures in the sauna with it. Together with the vase lining made of eucalyptus bark, infusions in saunas are also often made with eucalyptus, and something arranged like wildfire quickly became clear, and indeed, this rose is like fire. I'm sure Rose Diya's Fire will find many new fans and followers. Thank you Decofresh for the opportunity to be one of the first to test them!"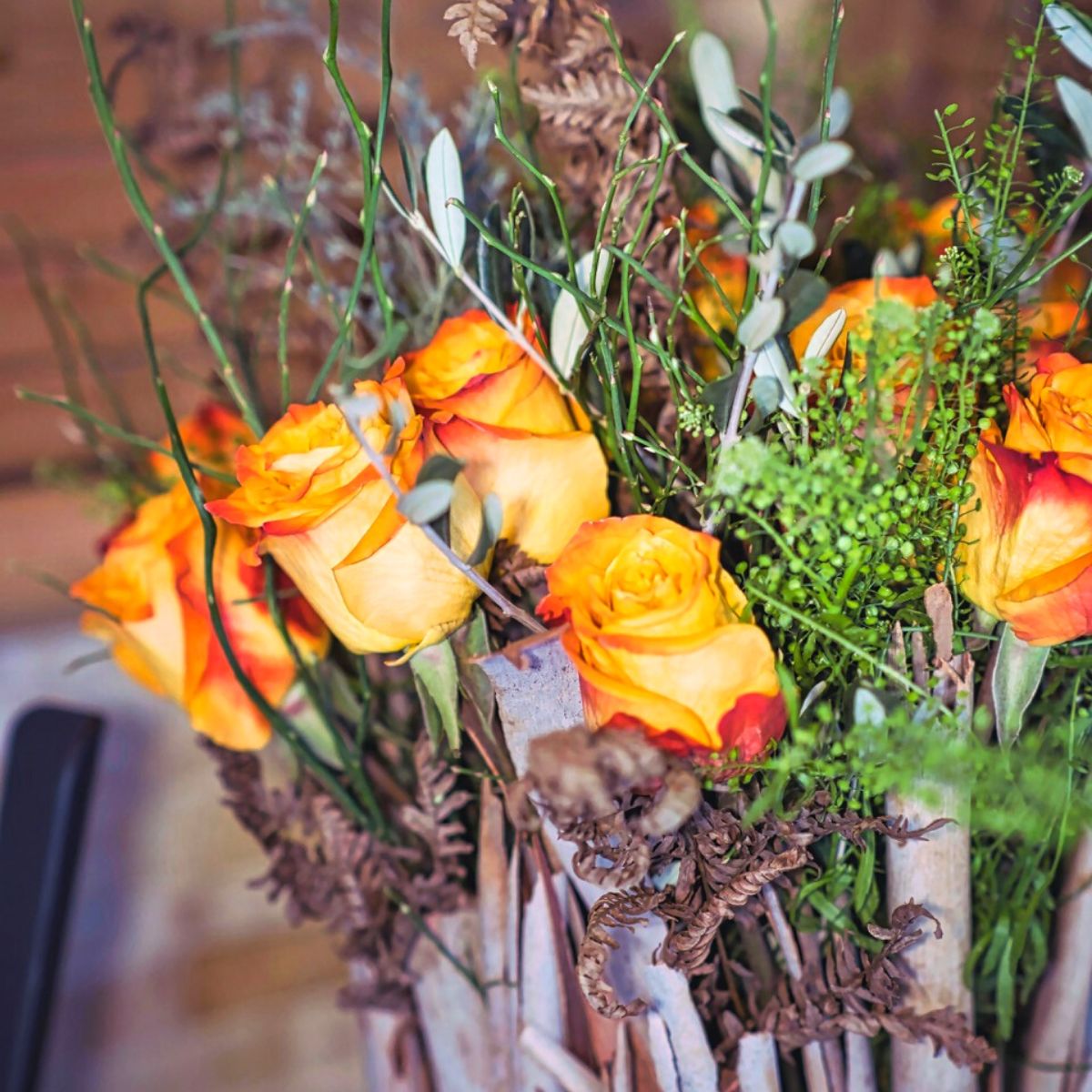 Tobias Der Blumenmann From Derblumenmann DIY
German floral designer Tobias der Blumenmann is thrilled to present the arrangement he designed using this rose. This is a flower arrangement that he crafted with utmost care and creativity. The harmonious blend of fiery orange roses and delicate foliage creates a captivating centerpiece that ignites a sense of passion and beauty and here's what he has to say about the rose:
"Rose Diya's Fire is a very glowing rose. It has a color harmony like fire with a strong stem, along with beautiful leaves, and a head that opens beautifully."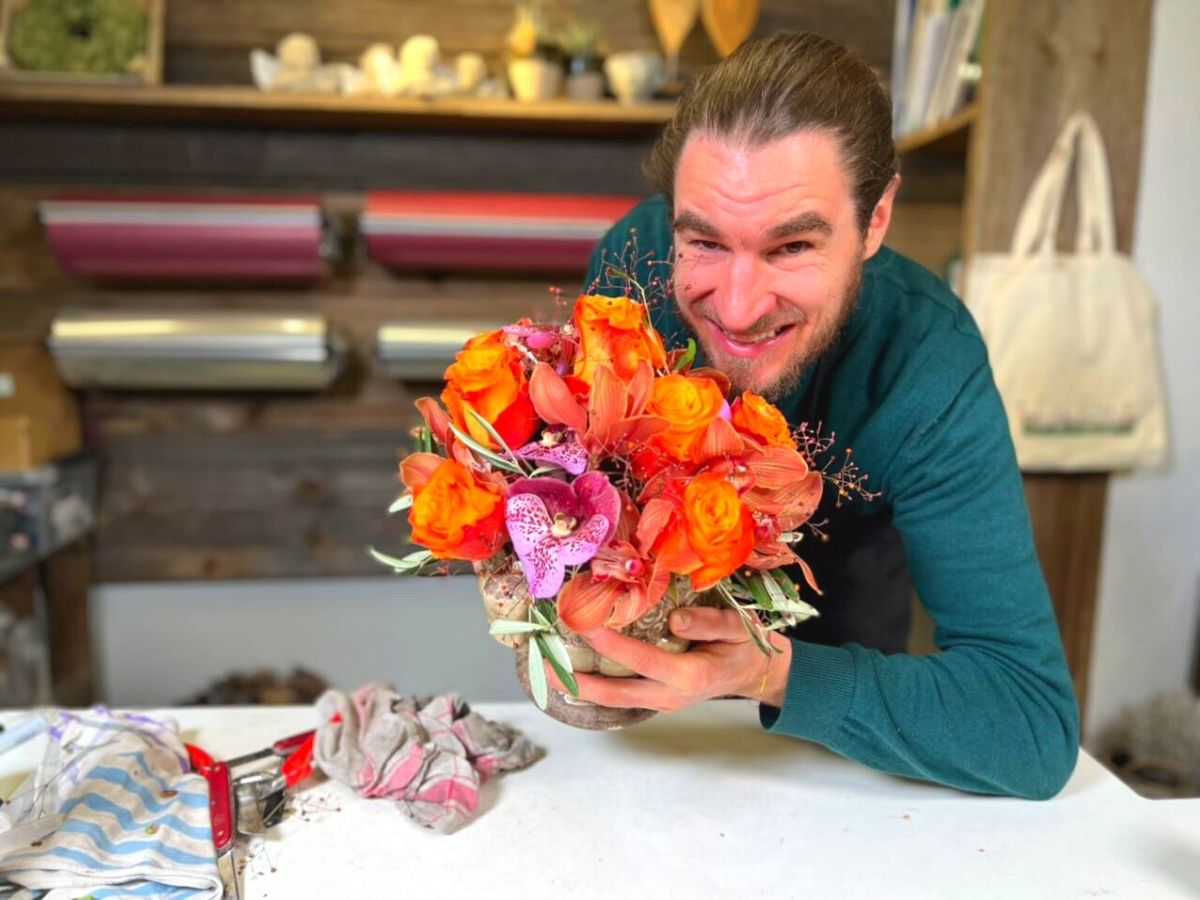 Passionate Flowers Owner Kat Bass Exudes Fiery Love for Rose Diya's Fire
Kat Bass from Passionate Flowers embarked on an extraordinary journey when she began working with Decofresh's newest rose. From the very start, it was evident that this bloom possessed an unrivaled charm and allure. It's velvety petals and intoxicating fragrance mesmerized not only Kat but also anyone fortunate enough to encounter it. She shares:
"Rose Diya's Fire is truly the perfect name for this vibrant rose. The head size is exactly what I look for in a rose, very substantial and strong. Orange is one of my favorite colors especially if I can mix it with hot pink. The rose itself has the most wonderful marking with the petals being dual-coloured and its name really does it justice. For me, this rose is pure vibrant love."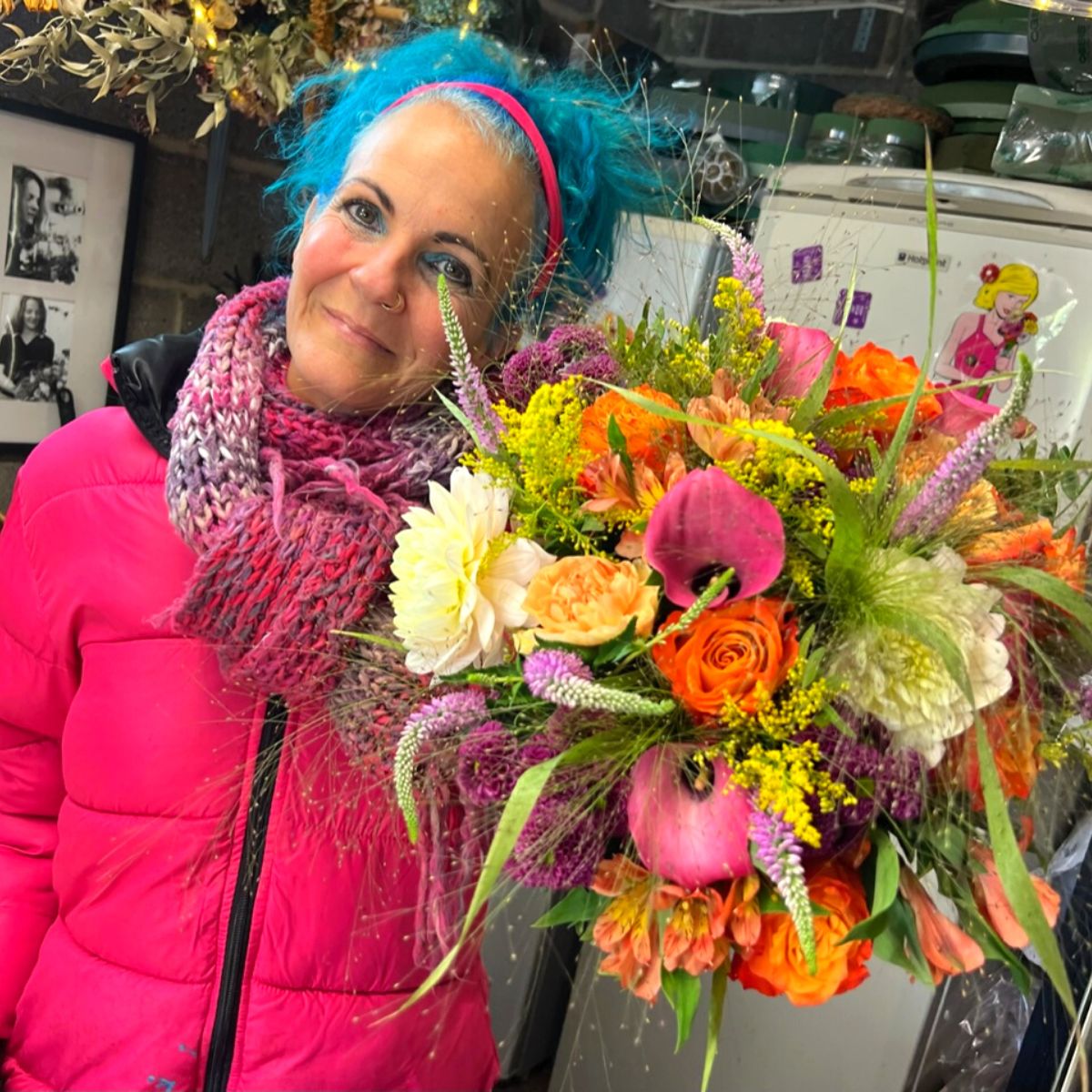 Louise Barradi of Fleuriot Fleurs Gives Love to This Burning Beautiful Rose
'Burn, baby burn' is how Louise Barradi first describes this amazing orange-toned rose. She gives more of her review and why she adored working alongside this rose.
"Have you ever seen a warmth like this fire rose? The colors alone will melt under your touch, with its fiery petals and lava heart. It opens slowly to reveal a vibrant and compact orange center. This rose is a warm cocktail of complexity and boldness, for any vibrant living space."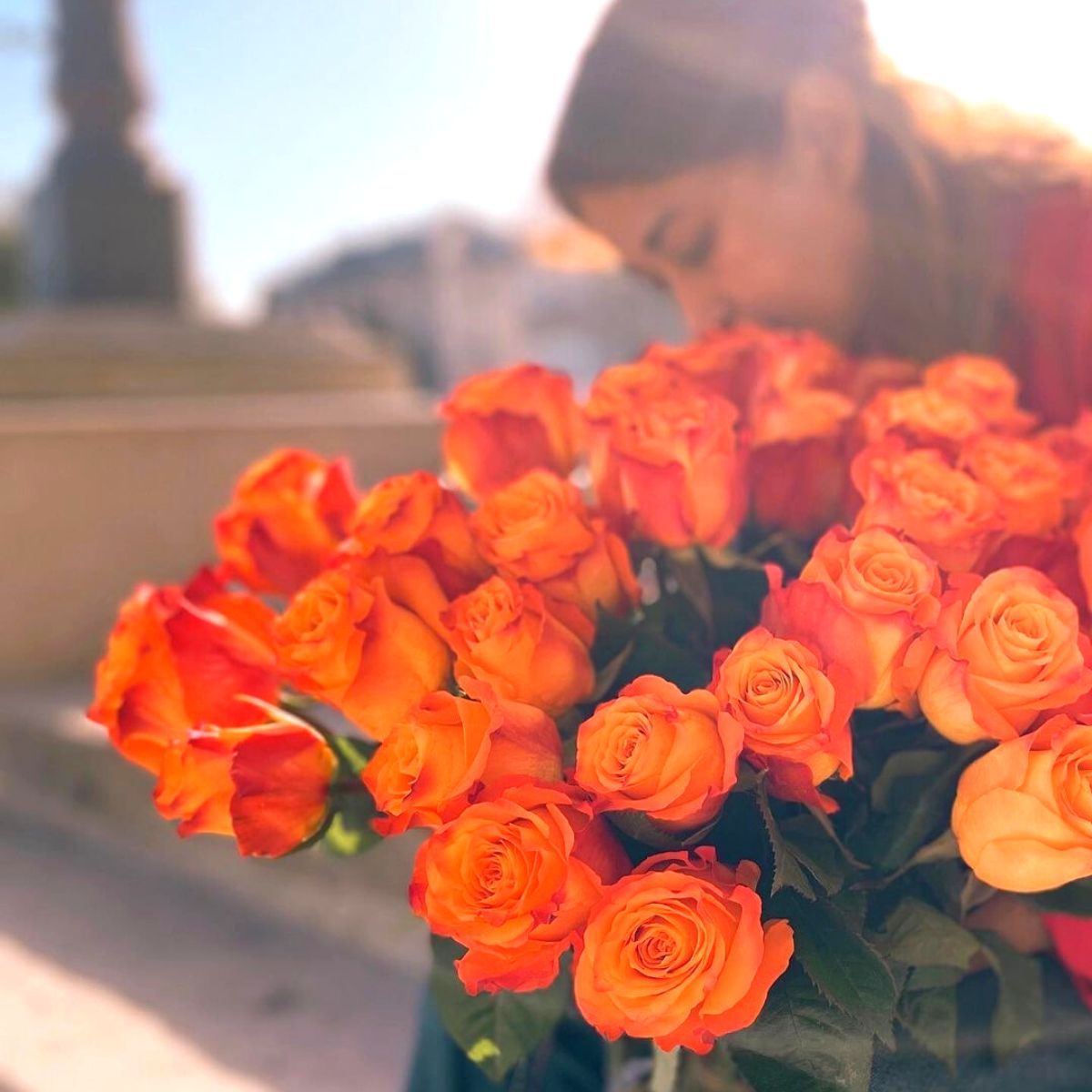 Do you need any other reasons to get your hands on Rose Diya's Fire right away? The color, volume, and shape make it one of the most extraordinary to use in your future floral creations, especially now that summer colors will be popping around!