Welcome to the wonderful and uplifting world of sage green! A color that brings harmony, tranquility, and elegance to any space, event, or wardrobe. Sage green has been making waves in interior decorations, flowers, weddings, and so many other aspects of our lives. Its versatile and timeless nature makes it a popular choice for those looking to infuse a sense of serenity and style into their lives. So, let's explore the captivating world of sage green and discover why this color is simply amazing!
Sage Green, and Its Allure - A Color With Meaning
Sage green is a delicate hue that sits between the realms of green and gray. Its name is inspired by the sage herb, which is known for its soothing and healing properties. It's a color that exudes tranquility, balance, and wisdom. It represents growth, renewal, and a connection to nature. This soothing hue has been embraced by designers like Giorgio Armani, who once said:
"Green is the most relaxing color for the human eye to perceive."
The popularity of sage green in fashion, interior design, and events is a testament to its timeless appeal and ability to evoke a sense of calmness and harmony. From elegant gowns to serene living spaces, sage green continues to inspire with its versatile and enchanting charm.
The History of Sage Green
The history of sage green can be traced back to ancient cultures, where it was used for its medicinal properties as well as its aesthetic appeal. Throughout history, this color has been used in various art forms, from Renaissance paintings to Victorian-era interior design. Its connection to nature and the sage herb's symbolism of wisdom and healing made it a popular choice in these periods.
Over time, the color has evolved, maintaining its appeal across various design movements, such as Art Nouveau, Art Deco, and Mid-Century Modern. Today, sage green is still cherished for its timeless elegance, versatility, and its ability to evoke a sense of calm and harmony, making it a beloved choice for contemporary artists, (floral) designers, and fashion enthusiasts alike. From a sage green dress to sage green wallpaper, and from sage green bridesmaid dresses to sage green flower arrangements, this color is an ideal color to fit with other (pastel) colors to make any combination sparkle and shine.
A Sage Green Dress - Dazzling Dresses That Turn Heads
A sage green dress is perfect for those who wish to make a subtle yet striking fashion statement. This versatile color looks stunning on various skin tones and can be worn in both casual and formal settings.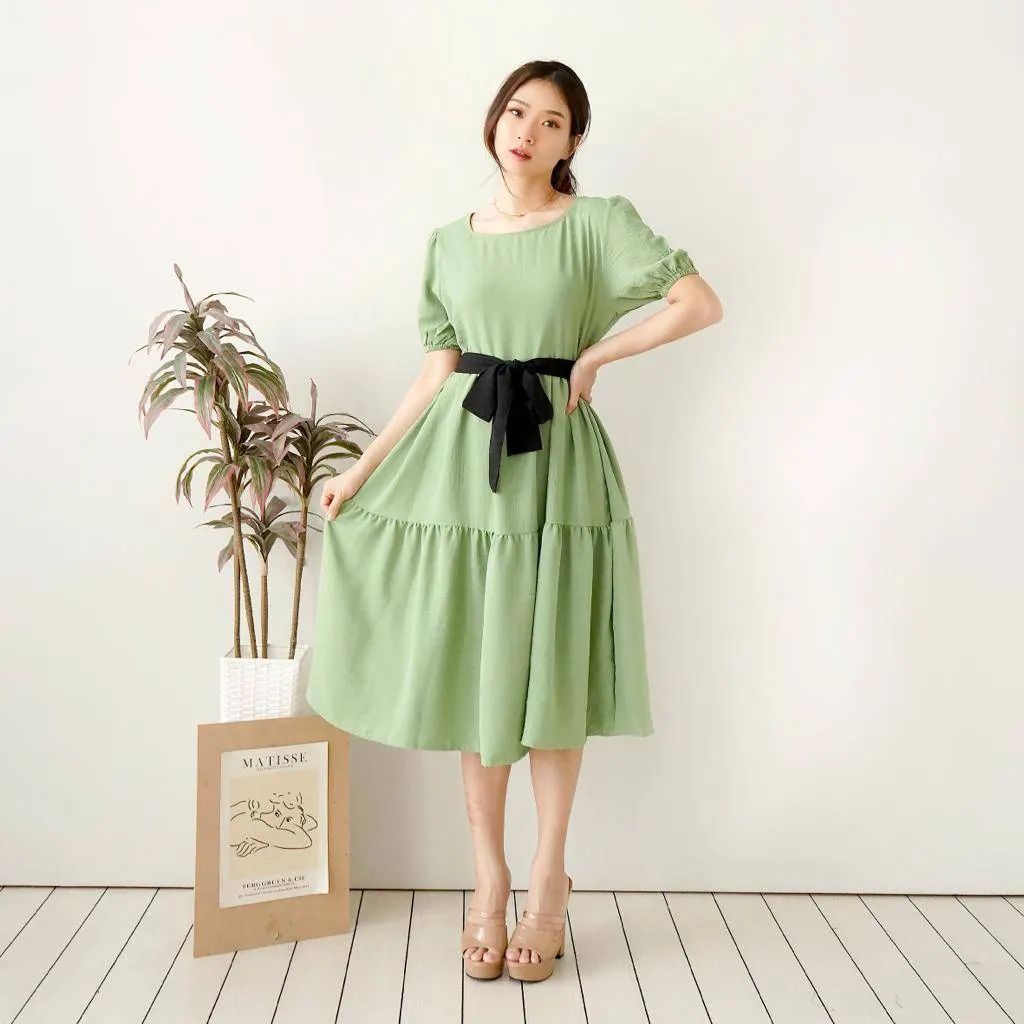 Cocktail Parties and Casual Affairs
A sage green dress is an excellent choice for cocktail parties and casual affairs, where it exudes a sense of effortless elegance. Pair your sage green dress with nude or metallic accessories for a chic and sophisticated look that will surely turn heads.
Ethereal Elegance
Formal Events and Galas For formal events and galas, a floor-length sage green gown will create an ethereal and enchanting presence. Combine it with understated jewelry and a sleek updo for an unforgettable and refined ensemble.
Sage Green Wallpaper Gives You a Breath of Fresh Air
Sage green wallpaper can transform any space into a calming oasis. Its versatility makes it suitable for various design styles, from contemporary to vintage-inspired.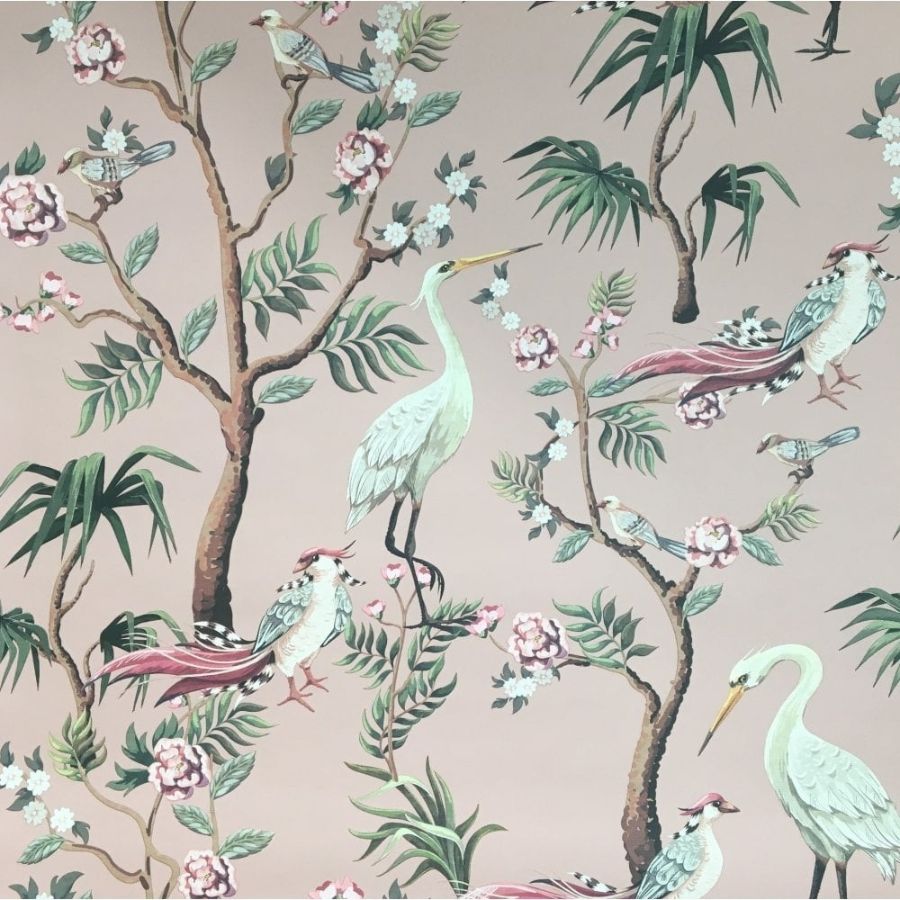 Modern and Minimalistic
For a modern and minimalistic touch, choose a simple sage green wallpaper pattern or a textured design. The muted color will create a calming backdrop for your sleek and contemporary furniture.
Vintage Charm
Bring a touch of nostalgia to your space with vintage-inspired sage green wallpaper. Floral patterns or intricate damask designs can add a sense of timelessness and elegance to any room.
Sage Green Bridesmaid Dresses SageThat Bring That Wedding Magic
Green bridesmaid dresses are a popular choice for weddings, as they evoke a sense of romance and harmony. This versatile color complements various wedding themes and can be easily paired with other accent colors.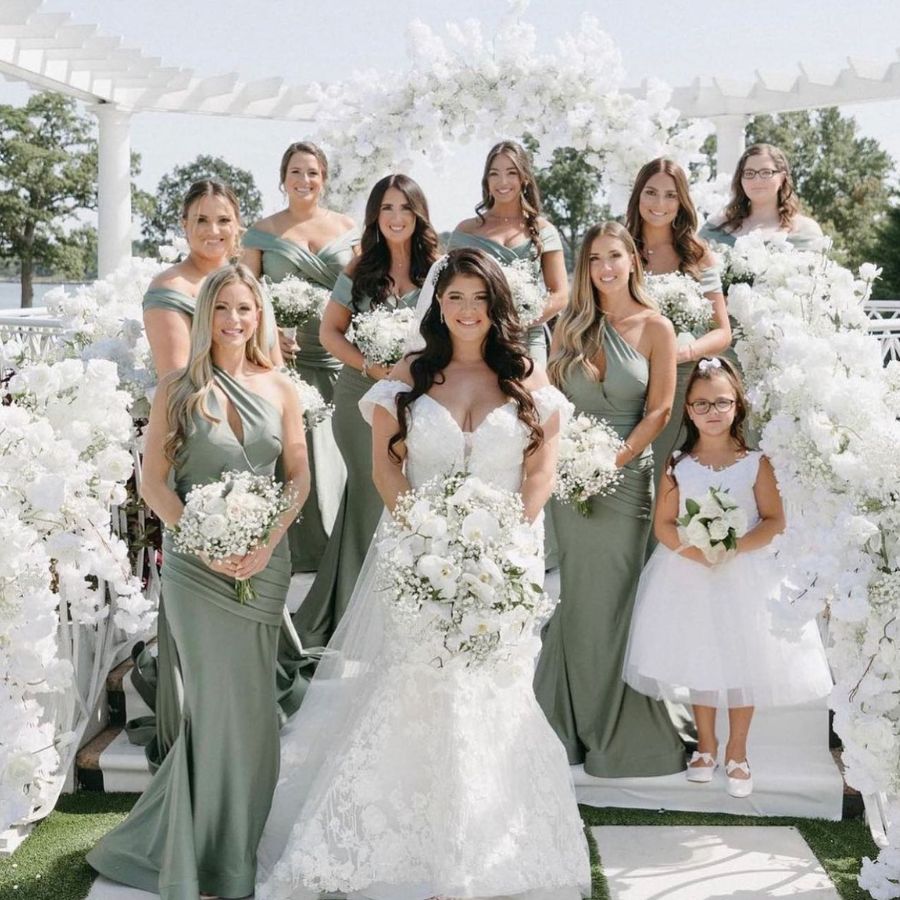 Spring and Summer Weddings
For spring and summer weddings, opt for lightweight fabrics like chiffon or silk in sage green to create a fresh and airy ambiance. The color will beautifully complement the lush greenery and vibrant blooms of the season.
Fall and Winter Weddings
In fall and winter weddings, sage green bridesmaid dresses can be made from richer fabrics like velvet or satin to add warmth and depth to the overall aesthetic. The color harmonizes well with the earthy tones and jewel shades of these seasons, creating a stunning visual effect.
Sage Green Flower Decorations That Give You That Floral Fantasy
Sage green flower decorations can create an enchanting atmosphere for any event or space. This color is perfect for adding a touch of nature-inspired elegance to your arrangements.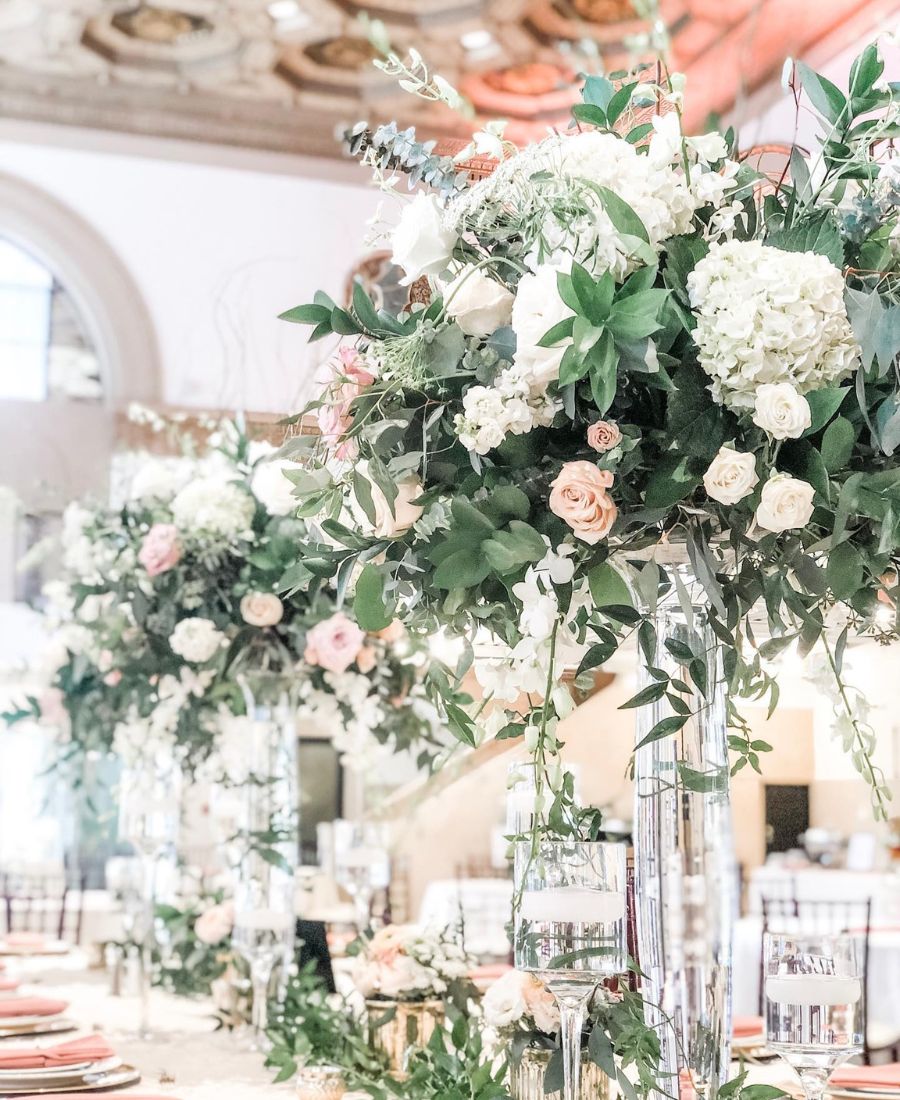 Wedding Bouquets and Centerpieces
Incorporate sage green foliage, like eucalyptus or dusty miller, into your wedding bouquets and centerpieces for a refined and organic look. You can also use sage green flowers like green hydrangeas, green cymbidium orchids, or green roses to create an unforgettable floral display.
Home Decor
Sage green flowers and foliage can also be used to enhance your home decor. Place a vase filled with sage green blooms or branches on your dining table, mantel, or bookshelf for an instant breath of fresh air.
Colors That Pair Well With Sage Green to Make Harmonious Combinations
Sage green pairs wonderfully with various colors, making it an incredibly versatile hue. Some of the best color combinations with sage green include the following below.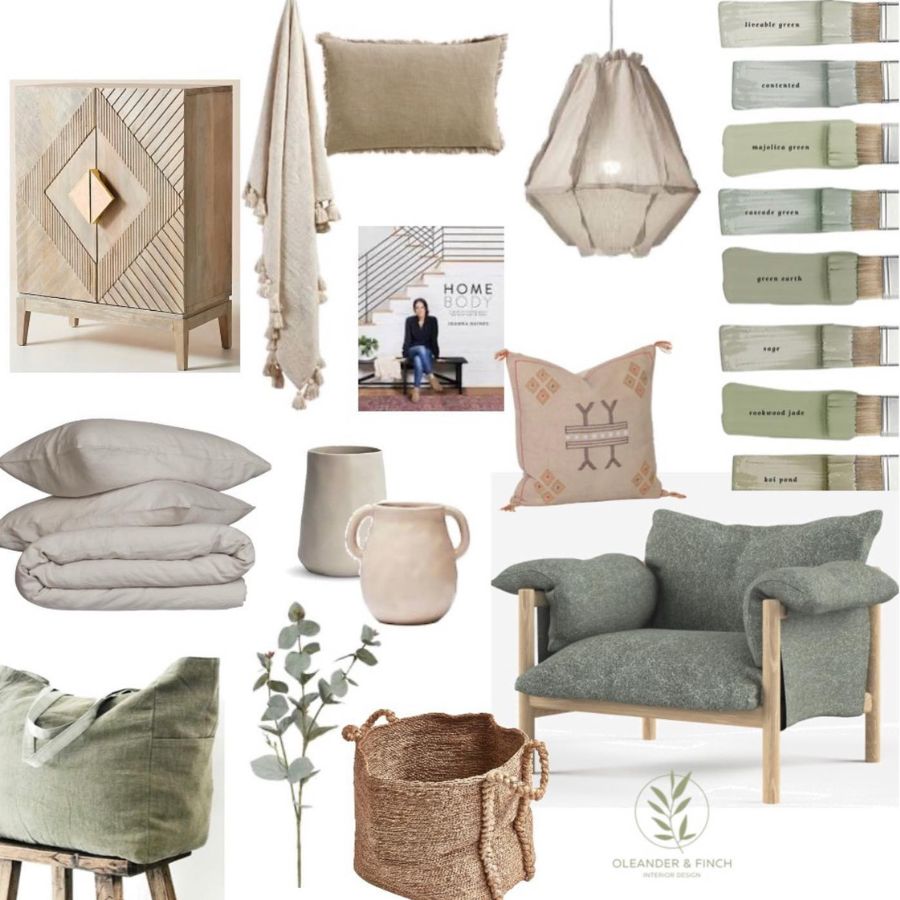 Earth Tones
Pair sage green with other earth tones, like beige, taupe, or terracotta, for a warm and inviting atmosphere
Whites and Neutrals
For a clean and crisp look, combine sage green with whites, creams, or light grays. This color combination creates a refreshing and serene environment that never goes out of style.
Jewel Tones
For a more dramatic and bold statement, pair sage green with rich jewel tones like emerald, amethyst, or ruby. This striking combination adds a touch of sophistication and luxury to any space or event.
Pastels
For a soft and romantic feel, team up sage green with other pastel shades like blush pink, lavender, or powder blue. This dreamy combination is perfect for weddings, baby showers, or any event that calls for a gentle touch of color.
The Timeless and Enchanting Aesthetics of Sage Green
The captivating charm of sage green lies in its ability to create a soothing and harmonious atmosphere. Its connection to nature, combined with its elegant and versatile nature, makes it a timeless choice for interior design, fashion, and event planning.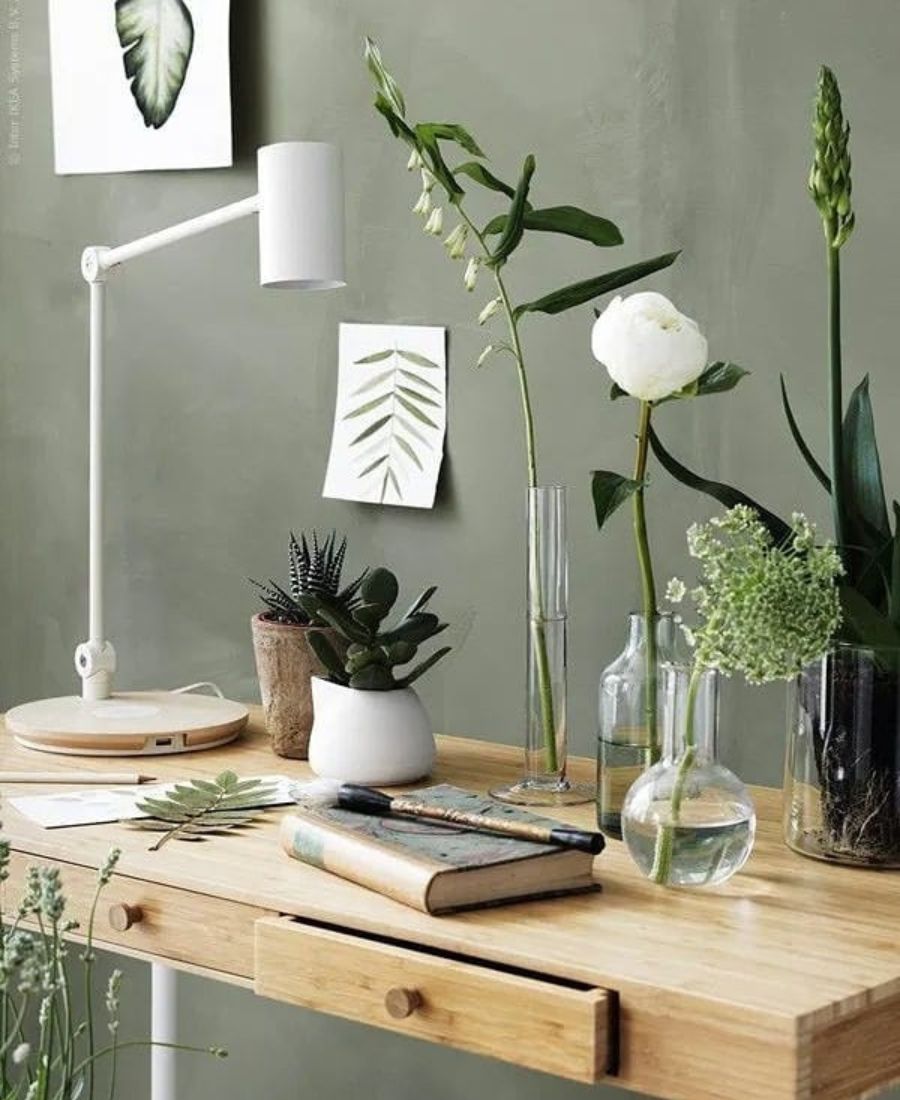 Nature-Inspired Beauty
The aesthetics of sage green are deeply rooted in the beauty of the natural world. Its presence in any setting invokes a sense of tranquility and balance, providing a calming retreat from the chaos of everyday life.
Versatility and Timelessness
Sage green's versatility allows it to seamlessly blend with various design styles, color schemes, and themes. Its timeless appeal ensures that it will never go out of fashion or lose its charm.
Embracing the Magic of Sage Green
Sage green is truly an amazing color that uplifts and inspires. Its soothing properties, connection to nature, and versatility make it a beloved choice in the world of interior design, fashion, and event planning. Embracing the magic of sage green not only brings a sense of calm and balance to our lives but also adds a touch of elegance and sophistication that can elevate any space or occasion.
By incorporating sage green into our homes, wardrobes, and special events, we invite an atmosphere of serenity and harmony that nurtures our well-being. As we surround ourselves with this enchanting color, we are reminded of the beauty of the natural world and its ability to heal and restore our spirits.
In a world that is often filled with stress and chaos, sage green offers us an opportunity to create a sanctuary of peace and tranquility. It is a gentle reminder of the power of nature and the importance of finding balance in our lives. So, as you explore the captivating world of sage green, be prepared to fall in love with its soothing charm, timeless elegance, and endless versatility. Embrace the magic of sage green and let it uplift and inspire you, now and always.
Header & Featured images by @vonnyimelda.