Inspired by seeing the first spring flower come into bloom or dandelion seeds being blown away by the wind, Shota Suzuki channels his daily encounters with nature into delicately constructed sculptures. The Kyoto-based artist painstakingly carves copper, brass, and silver into barbed leaves and feathery seeds to recreate the ubiquitous herbs in each state of bloom and decay.
Shota's Suzuki's Fascination for Nature and Metal
An encounter with an old technique of processing metals by carving and changing colors caught Suzuki's interest and triggered his creativity whilst studying at Tohoku University of Art & Design. Soon Suzuki realized that he wanted to use that traditional craftsmanship to create art, combining his two biggest fascinations in life: nature and metal.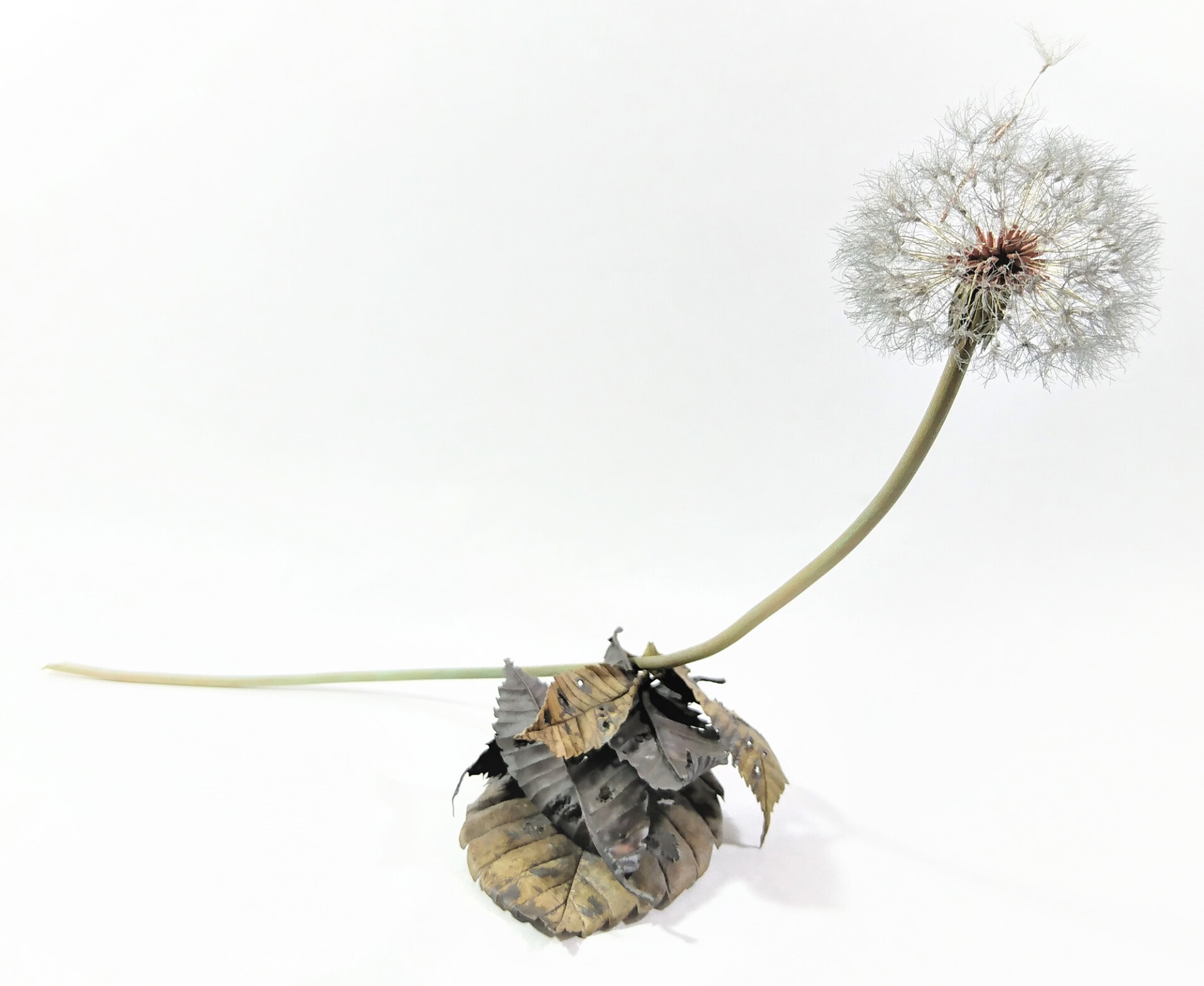 "The inspirations for my work are mainly from the natural world. I'm interested in capturing subtle changes I find through seasonal beauty, such as seeing a first spring flower coming into bloom on a street, the dandelion seeds being blown by the wind, water drops falling from a tree into a paddle creating a ripple, and foliage in autumn brings harvest time with a transition for the winter process."
Pursuing Balance
Most of Suzuki's flower pieces are made out of copper, brass, and silver with the application of a special Japanese patina technique. In his work, Shota Suzuki tries to pursue the balance between beautiful energy and sensual intimacy that he feels from both nature and metal. [video width="640" height="1136" mp4="https://www.thursd.com/wp-content/uploads/2021/01/shota-suzuki-botanical-creations-crafted-from-nature017.mp4"][/video]
Elements of Ikebana
By capturing subtle seasonal changes and sceneries that can otherwise be easily overlooked, Suzuki wants to awaken people to the beauty that lies around them in their everyday lives.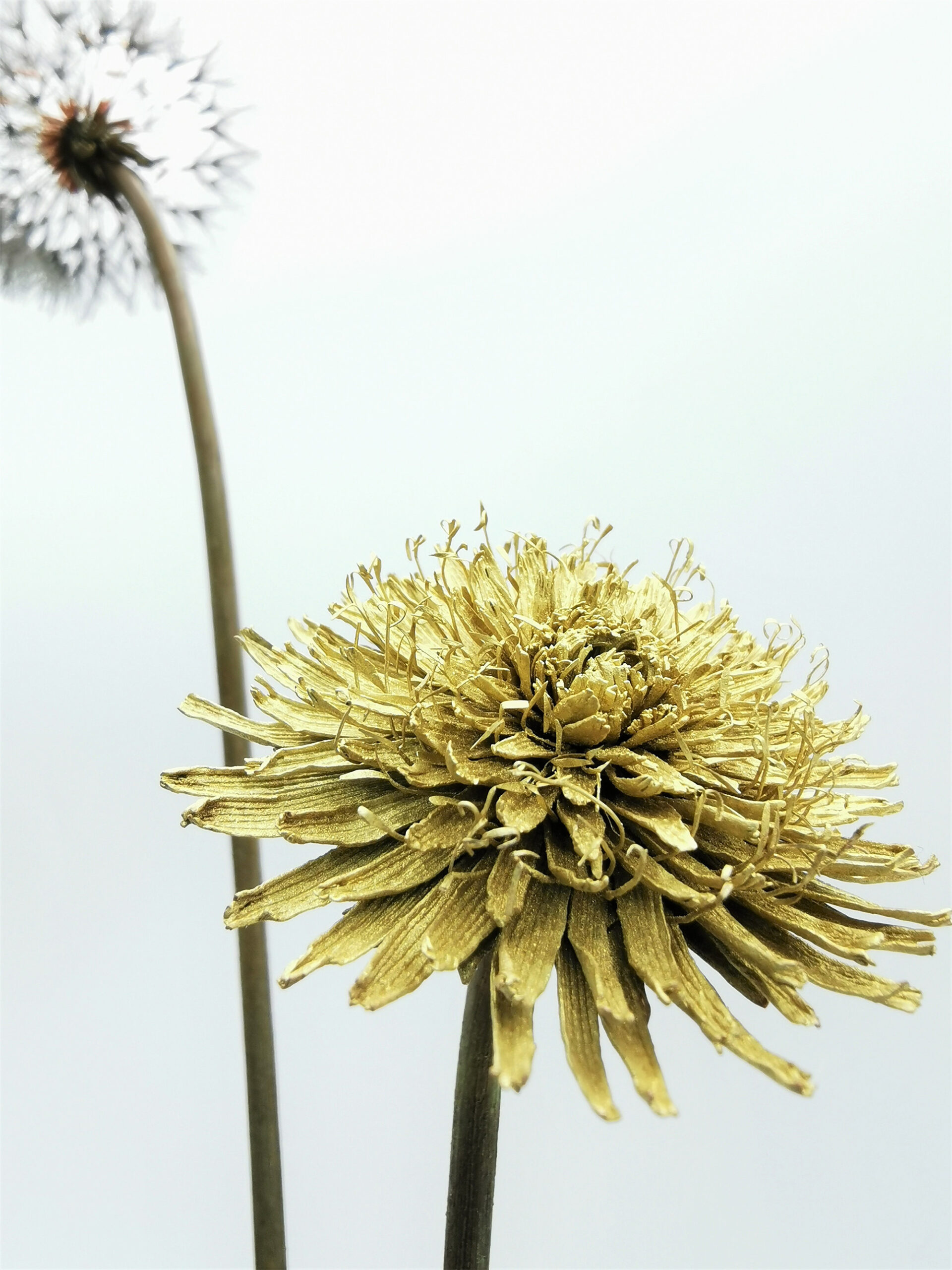 "I've never practiced the art of ikebana, but there is an element of it that comes through. My work does not portray a plant as it would be in its natural environment. Rather I manipulate it in a way that I find to be beautiful. I think the composition especially, like the placement and length of the flowers and stems of the plant, is really important. So in that respect, it is rather similar to ikebana."
You can view more of Shota Suzuki's botanical creations on his website and Instagram.