With a nod to the flower power generation of the sixties, we take you back to a time when ideals and opinions arose that is now current again. Celebrate life, celebrate health and see the world from a new perspective. Don't worry, be hippie. This summer collection shows once again that Silk-ka blossoms. Literally, beautiful blossoming branches and a company that's blossoming.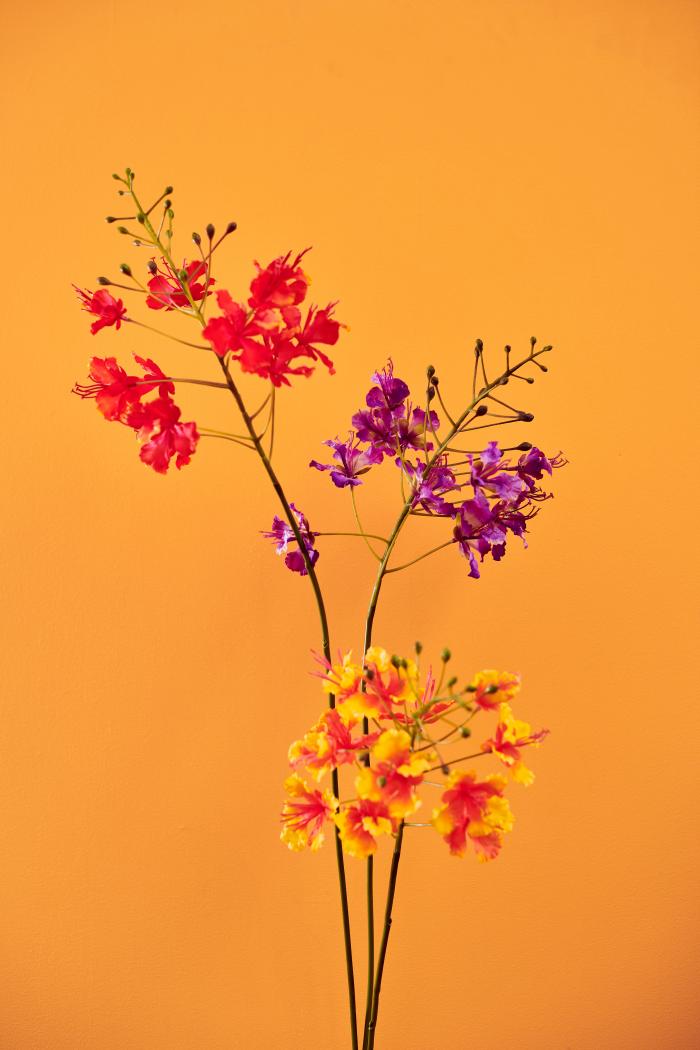 Silk-ka's Story
Silk-ka's story started over 25 years ago when a florist's son took a bold step, and started to design silk flowers. Who would have known by then, just how successful this would become. Now, in over 75 countries worldwide. Meet the man behind Silk-ka and his collections.
Patrick Oude Groeniger
While Patrick was working in his father's florist shop, he learned to work with silk flowers too.
Patrick:
"The love for flowers and arrangements has been raised with me thanks to my father's flower shop. It was there where I first got inspired to further develop my skills in flower arranging. Once on track it even brought me international recognition. Always looking for new creations and innovations made me discover the endless opportunities of silk. Creating and designing originally Dutch collections. Handmade and high quality. Against all odds, you know back thenI'd decided to go for it! A new concept was born... a new company was founded: Silk-ka. Nowadays we are one of the most renowned designers and exporters of silk flower collections worldwide. An achievement that was made possible in part by our many loyal and much-appreciated customers. We couldn't have done it without you. And to everyone for whom this is the first introduction to us... we can't wait to tell and show you more. On behalf of my Silk-ka team, we thank you for your interest in Silk-ka and hope to meet you soon!"
Spring and Summer With Blossoming Trees
Blossoming branches are beautiful to use in floristry, and are often used. But sometimes they are not strong enough for what designers decide to use them for, and don't have a long enough vase life. That's where the blossoming branches of Silk-ka come in, they are everlasting. With outstanding quality. Silk'ka promises outstanding quality.
Pure Craftsmanship
"Our floral collections are all made by hand. That gives us the possibility to check all details from fabric to form and deliver and maintain the high end quality that lives up to our standards. Quality for life."