Ask Moscow floral designer and teacher Slava Rosca what is important about working as an artist, he will probably add to his words that originality is key. His own portfolio is a source of inspiration for floral lovers all over the world.
Statement from Slava Rosca
On the website of his Floral School, Slava Rosca states: "From year to year I generate ideas, knowledge, and experience connected with floristry and phytodesign, passing through myself the information from international seminars, workshops. I share my views on this or that technique, bring my ideas, create something new, give trial runs and impart knowledge to my students. I am against copies even if they are 99% close to the original Any copy has no soul, the one that the master puts into his creation, and that gives him the opportunity to glow from within. Do not try to copy my creations and works technically, it is enough to reflect on invaluable material and to transform it in your own way with the unique soul put into it by the master." Strong words with a clear message in which every floral artist can read that he or she needs to discover a style of its own to make the world more creative.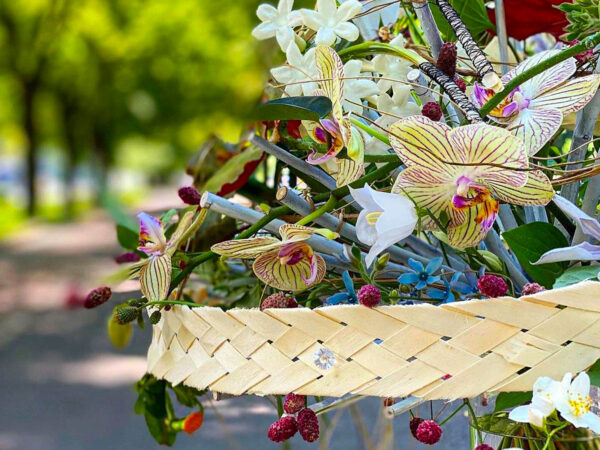 Slava's Designs
Since its start in 2004, Studio Slava Rosca deals with exclusive floristry, creating incredible floral decorations for weddings, corporate and anniversary parties, and other festivities. All of these artworks are uniquely designed. The head of the Rosca Flower Studio is Vyacheslav ('Slava') Rosca, a well-known florist, member of the Florists Guild, winner of national and international florist contests, and representative of Russia at the 2008 European Championship.
All images are credited to Slava Rosca's Instagram, including his personal comments.