Growing the world's best roses and offering a fine range of niche cut flowers is a wonderful goal for an Ecuadorian quality grower. Growing these flowers sustainably is the next level. Mystic Flowers is proud to impact people's lives and moments in a positive way. Not only in their nurseries, but with their customers worldwide as well. This makes the Flor Ecuador Certified® commitment so much more than just a stamp on a box.

What Is Flor Ecuador Certified®?
Flor Ecuador Certified® was established in 2005 by Expoflores as a social and sustainable scheme, aimed at Ecuadorian companies that are dedicated to the production and marketing of flowers. Its goal has always been to guarantee the safety and health of workers, integrate the efficient management of natural resources, establish sustainable processes for the care of the environment, and comply with labor standards and legal norms that guarantee the well-being of workers.
The National Association of Producers and Exporters of Flowers of Ecuador – better known as Expoflores – is the owner of the Flor Ecuador Certification. However, the verification processes and audits are carried out by a third party - external certification organizations - which are also accredited under the ISO 17065 standard. This guarantees the impartiality of the certification making the scheme trustworthy and credible. The certification includes the verification of the current working conditions in which fair living wages are guaranteed, as well as the best conditions of well-being, safety, and health for work, gender equity, respect for the environment, and currently the measurement of greenhouse gases to achieve neutrality by 2030.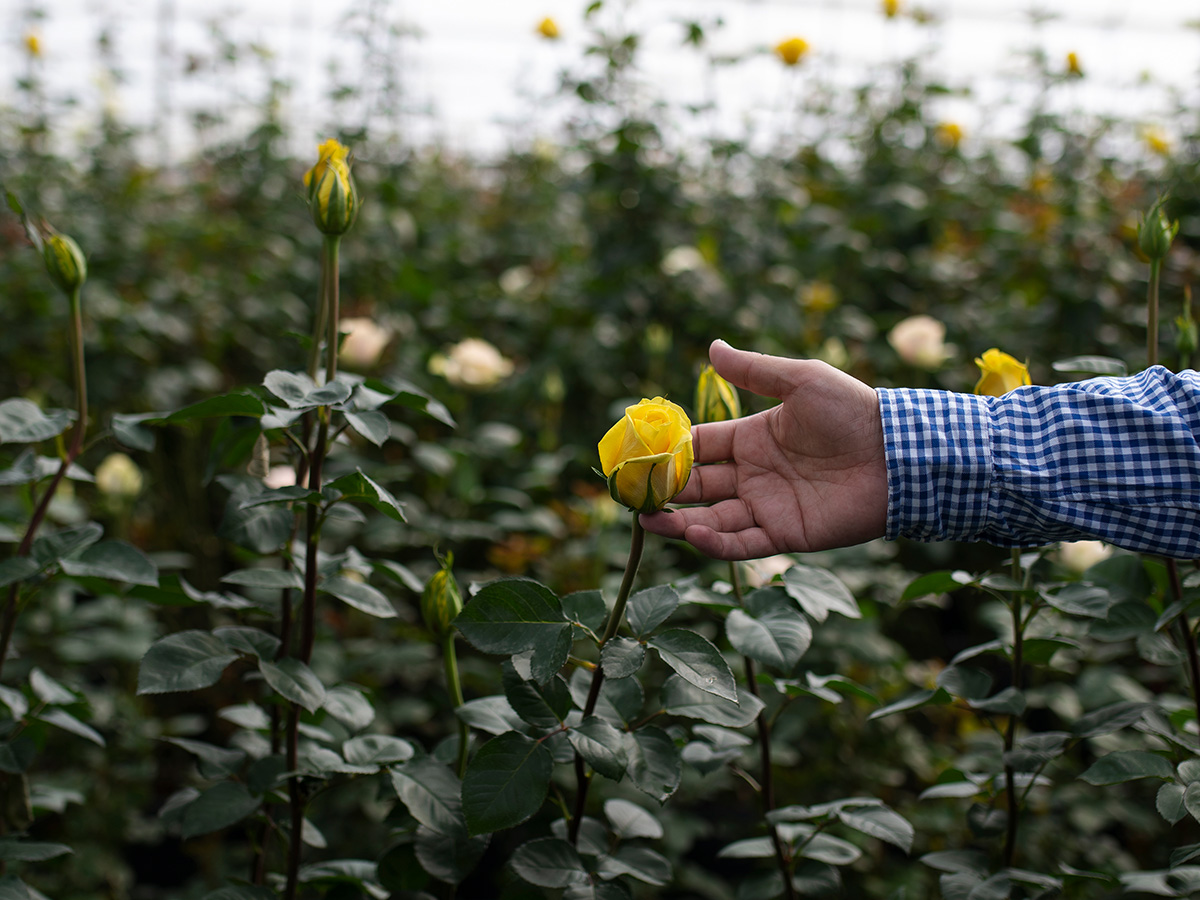 64% of Ecuador's National Production Is Certified
All Flor Ecuador Certified® companies are your guarantee to quality – not only of flowers but also of the quality of their production processes with respect to social and environmental responsibility as well as good agricultural practices. Ecuadorian certification has reached 102 certified farms by 2022; this represents 64% of national production.
All companies maintain their commitment to the scheme and strive to be better day by day. This motivation encouraged the sector to be a signatory to the Ecuador Carbon Zero National Program, one of the only four programs that exist in the South American region. Under this agreement, Expoflores seeks effective neutrality with certified companies; a milestone for the country and the floriculture sector.
Alejandro Martínez, Executive President of Expoflores:
"For 17 years, the floriculture sector has worked under the guidance of Flor Ecuador Certified® certification, a local producer scheme that seeks to achieve the sustainability of companies by standardizing processes and promoting good social and environmental practices".
And already over one hundred horticultural organizations in Ecuador are certified. Among them Mystic Flowers.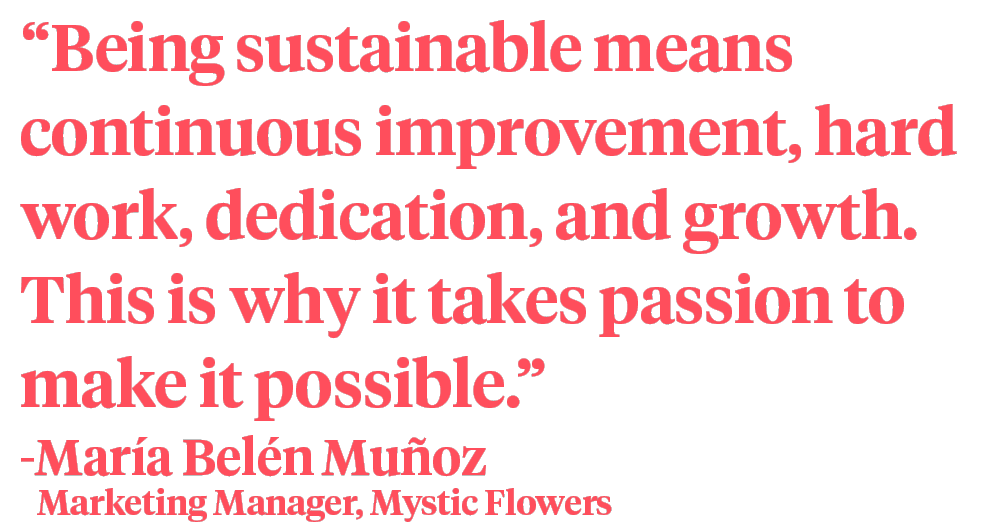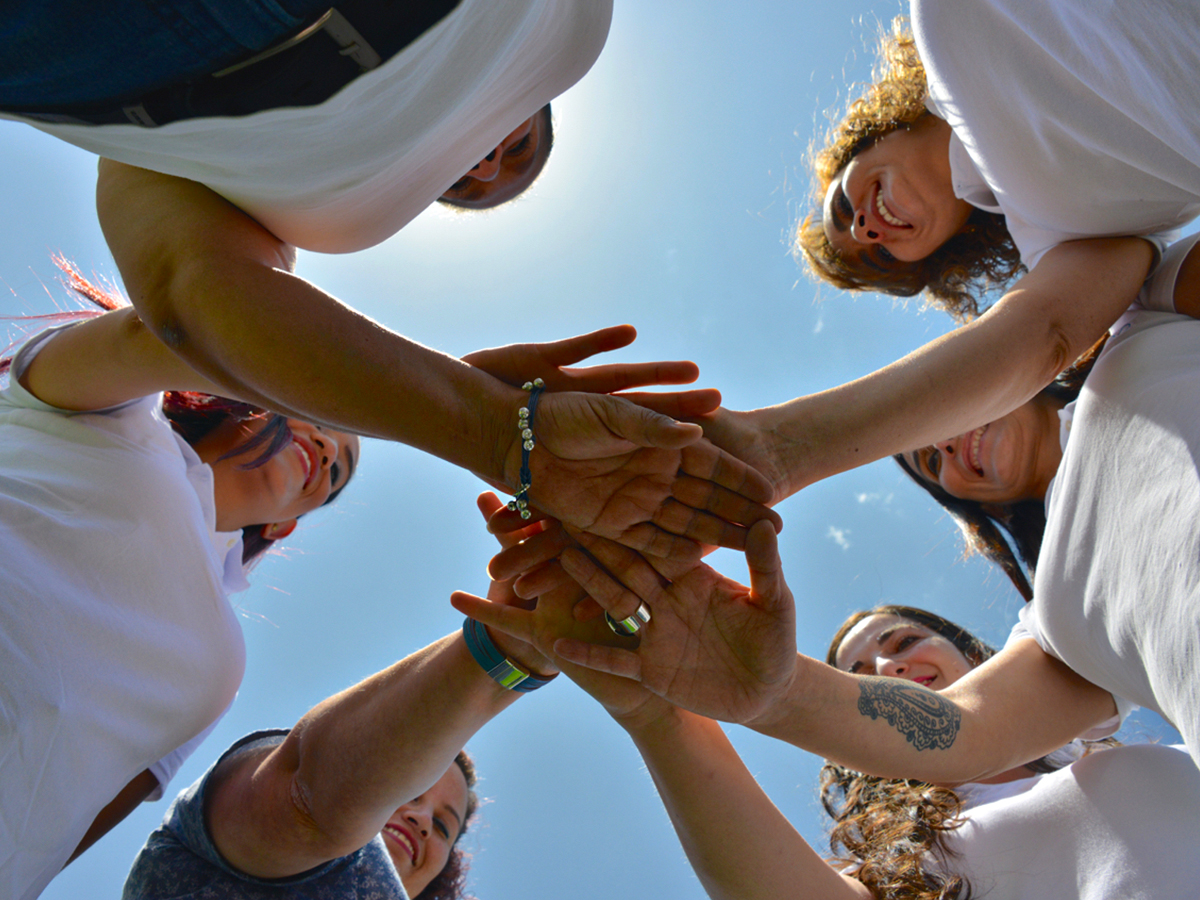 Why Mystic Flowers Is Flor Ecuador Certified®
Mystic Flowers works passionately on Corporate Social Responsibility and sustainable production. The nursery has become an authority and a farm that leads by example when it comes to the sustainable program of the 2030 CO2 neutral initiative of Flor Ecuador.
Marketing Manager María Belén Muñoz states:
"Human activities clearly have an impact on the world that surrounds us, which can be positive or negative; Finding the synergy between the economy, environment, and society is the most important challenge for production systems. Ecuadorian floriculture has taken on this challenge with great responsibility, not only because of its commitments to the markets but also because of its corporate responsibility."
Three Pillars of Sustainability at Mystic Flowers
When there is a clear focus on making every step towards sustainability functional, complete, and innovative, not only the farms and their people will be better off, but also the customers of Mystic Flower profit from consistent premium quality Ecuadorian flower varieties. A safe and sound working environment creates better products.
The three pillars that the commitment of Mystic Flowers to Flor Ecuador Certified® is built upon are Social Responsibility, Environmental Care, and Labor Standards. Marketing Manager María Belén Muñoz from Mystic Flowers explains how these work.
Social Responsibility
María Belén Muñoz:
"We are aware of the social needs of our communities. We know that our actions and commitment as a company will make a powerful impact and increase the possibilities of real change. This is why we proudly partnered with Fundación Azulado – an Ecuadorian non-profit organization supporting children and their families by providing educational programs for parents, teachers, and children. Our employees have continuous educational meetings with Fundación Azulado experts, in which they cultivate their personal and family well-being."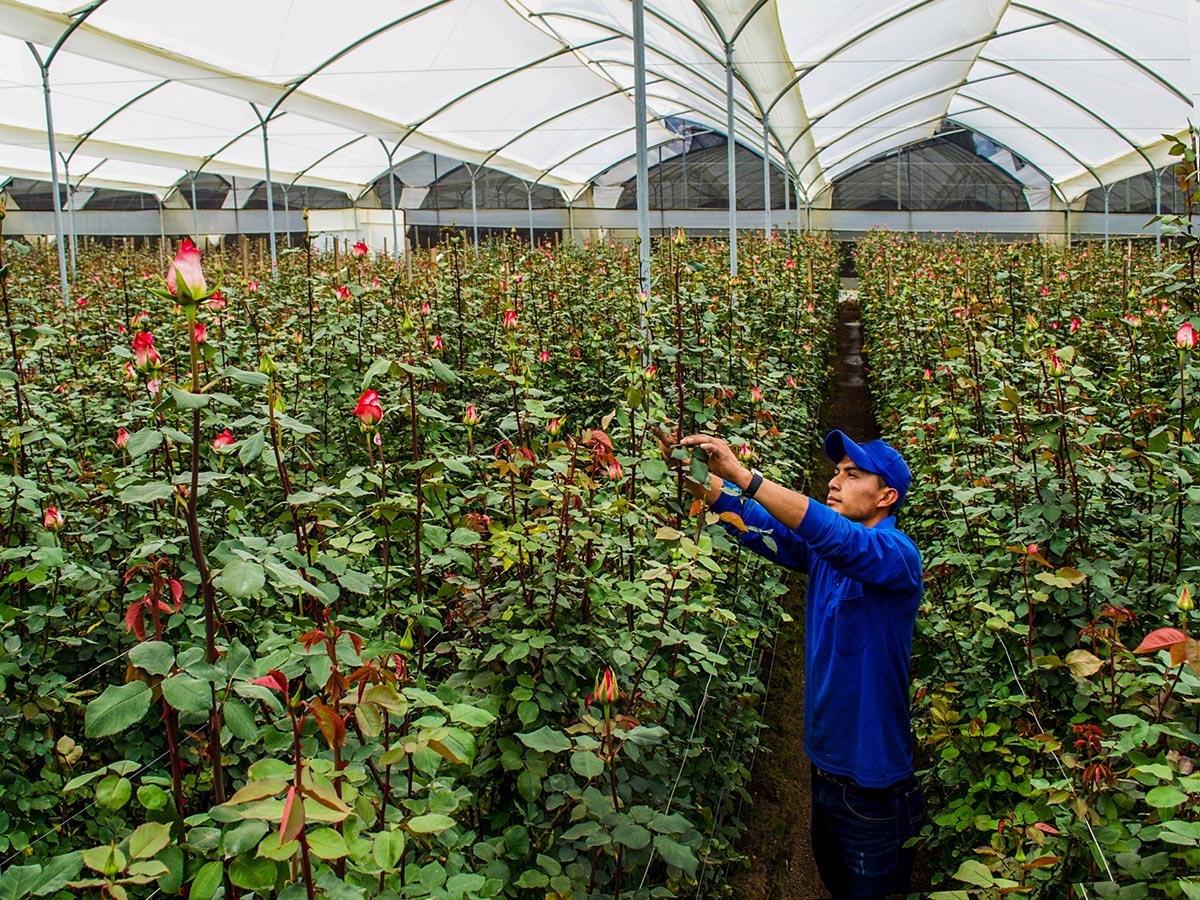 Environmental Care
María Belén Muñoz:
"We use a variety of eco-friendly systems to take care of every resource involved in the flower production processes. We take care of the water, soil, air, and each one of our employees. We are at 100% compliance with the Ecuadorian environmental regulatory framework; one of the strictest in Latin America. We are pioneers in the development of new organic fertilizers and nutrients made with microorganisms that maintain our soils well-balanced, rich in nutrients, and fertile. We are proud to say that 100% of our wastewater is treated and reused. Rainwater is captured, stored, and used in the crop.

We have continuous educational meetings by Fundación Azulado experts regarding positive discipline and parenting training regarding environmental care.

And, last but not least, we are experts in ocean freight shipping from Ecuador to the world."
Labor Standards
María Belén Muñoz:
"We have a true commitment to the well-being of our staff and strengthening our community, and we are in 100% compliance with the Ecuadorian Labor Conditions Regulatory Framework. We have consistent training plans for our employees, which allows them to maintain personal and professional growth.

Ecuador has the highest living wage in Latin America, which compensates our collaborators with fair working hours and living conditions. As of now, 46% of our collaborators are women, and 54% are men. We support the government's program 'Your First Job'. 2% of our staff are between the ages of 18-20, and 21% of our staff are over 40 years old.

And we do more. We provide medical checkups for our staff that helps us maintain less than 1% of absenteeism due to illness. Our employees have maternity benefits such as three months of paid maternity leave. We take care of transportation to and from their homes. We have implemented strong occupational security and risk management programs. We organize nutritional meals for our employees. Just to name a few."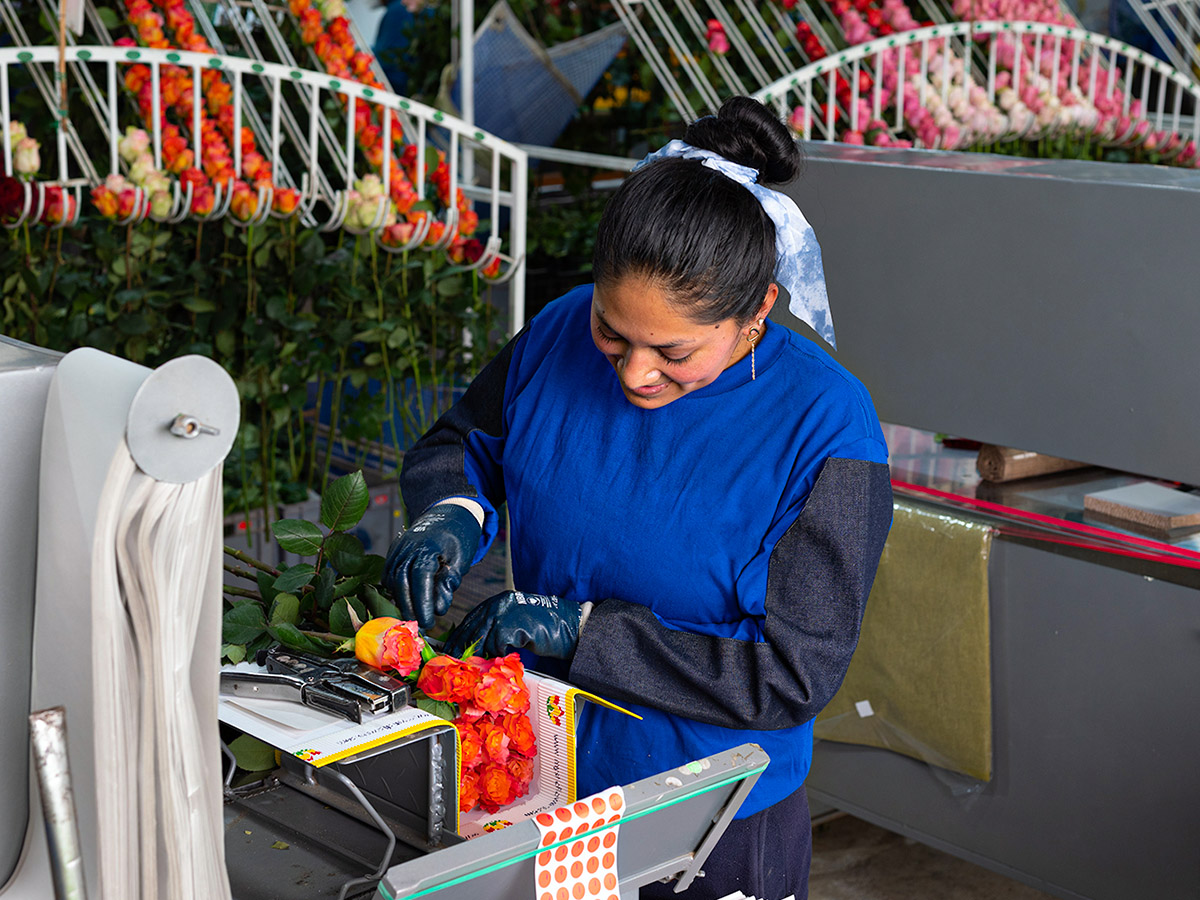 It Takes Passion to Make It Possible
María Belén Muñoz concludes:
"Being sustainable means continuous improvement, hard work, dedication, and growth. This is why it takes passion to make it possible. We strive daily to make real change in our world, leaving it a better place with everything we do."

All images courtesy of Mystic Flowers.