Choosing a bouquet for such a solemn event as a wedding is always a difficult process that requires taking into account many subtleties. It is necessary to take into account not only individual preferences but also global trends to create a really interesting combination. Experienced florists are always ready to help make wedding bouquets by all fashionable recommendations. A properly composed bouquet will be an excellent addition to a festive celebration and its decoration.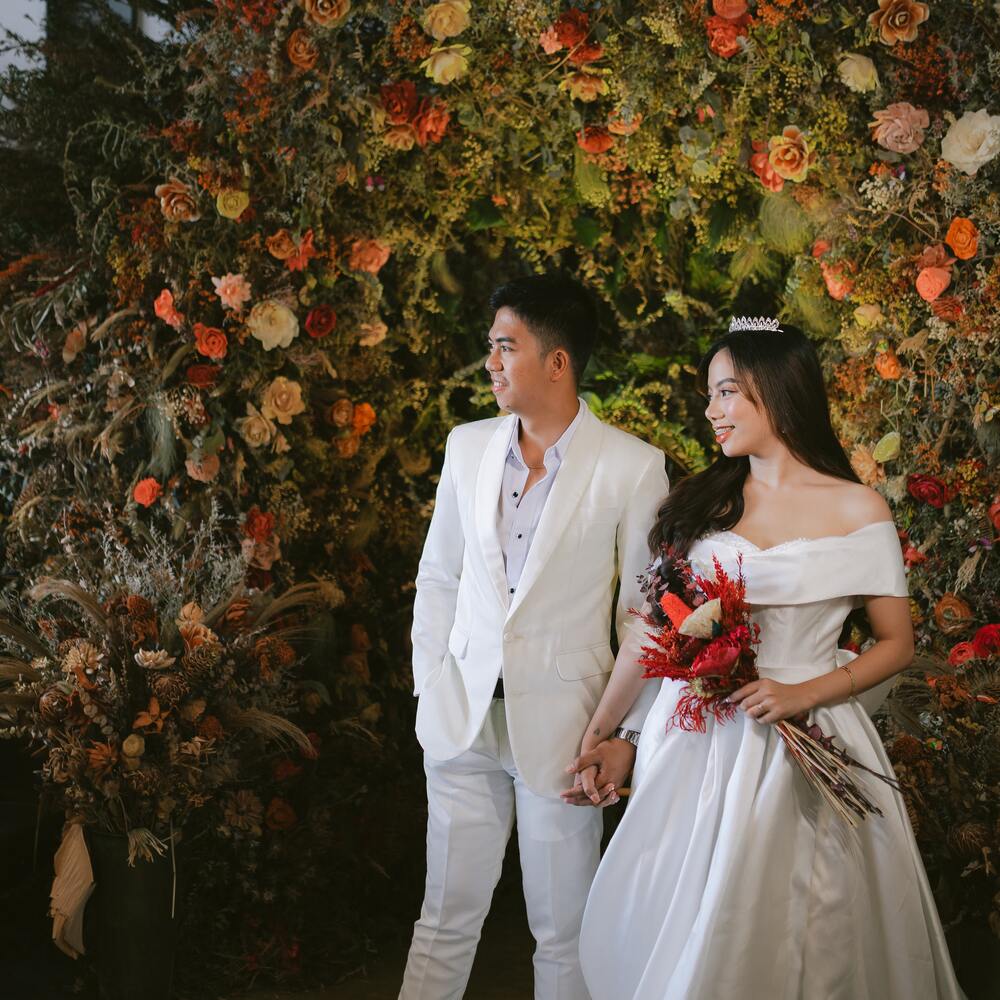 The Main Features of Bouquets
To make bouquets for a wedding, various features should be taken into account. Preparation for the wedding is a real art, where balance and the correct use of all available wedding planning tools are important. When speaking about wedding bouquets, there should not be any very bright or variegated tones. At such ceremonies, naturalness, tenderness, and beauty are appreciated. It is important to choose beautiful combinations of pastel shades that emphasize the innocence of the feelings of the newlyweds. Among other features of fashionable bouquets for wedding ceremonies are the following:
Absence of variegated shades. Preference is given to delicate floral compositions of pastel tones.


The use of wildflowers, and dried flowers. They give the bouquets a natural charm and an incredible image.


As a rule, bouquets are made in a single color scheme, adding some accents to emphasize certain subtleties.


Mixing of different textures. For example, wildflowers are often combined with roses or other interesting flowers


Modern floristry takes into account many subtleties and features. You can combine different plants, creating original combinations. Even simple bouquets will look advantageous if all available accessories are used correctly.
Rules for Making Flower Arrangements
To make the right flower arrangements, you need to take into account a variety of subtleties. The rules of compilation take into account the style of the event, the individual preferences of the young, and many other nuances. Among the basic rules of making bouquets for a wedding are the following:
Seasonality. As a rule, tender and beautiful flowers that have not yet opened are usually chosen in spring. In summer, you can choose a variety of compositions for every taste. In autumn, you can use berries, and tree branches for an original image. In winter, restrained accents and details are often used.
Image and style. Depending on the chosen style, flower arrangements may differ in their original design.
The image of the bride. It is also necessary to take into account what kind of outfit the bride has. It directly depends on which is the best combination of colors to choose to create an original style.
Many different options allow you to choose the optimal flower arrangements for the wedding ceremony. It is best to use the help of experienced florists who will advise on all issues, and help to make a unique combination for individual needs.
5 Ideas for Floral Wedding Decoration
Wedding Bouquet
Absolutely every girl dreams that her bridal bouquet will be special and unforgettable. This is not just a beautiful accessory; a bouquet is an important element of the wedding decoration, which can express the individuality and style of the bride. There are many options: from classic bridal bouquets of roses to exotic compositions with orchids. The choice of colors often depends on the overall color palette of the wedding, the season, and, of course, the preferences of the bride herself.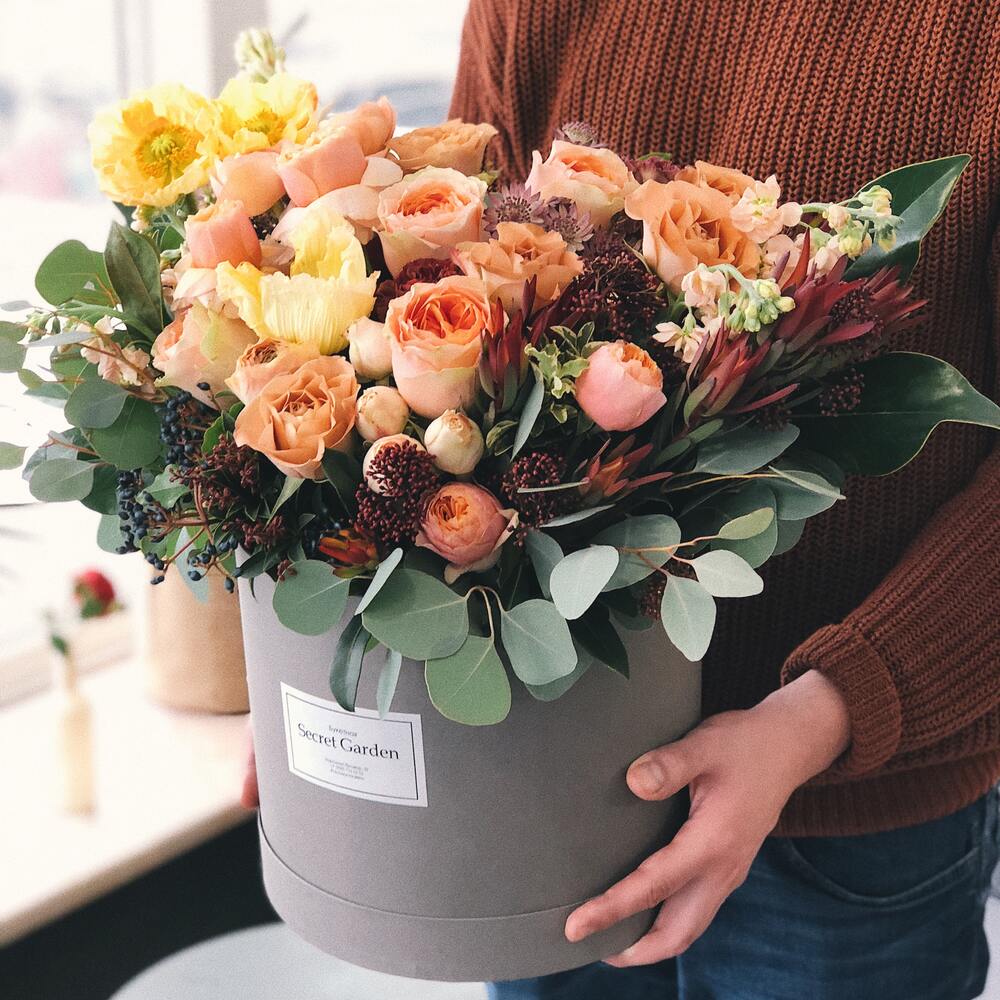 Flower Decoration of The Wedding Banquet
During the wedding decoration of the restaurant and preparation of the wedding seating chart, special attention should be paid to the decoration of tables. The central part of each table can be highlighted with an exquisite floral composition that harmonizes with the overall color scheme of your celebration. This is not just a beautiful wedding decoration, it is also an opportunity to emphasize the individuality of your holiday. The use of fresh flowers in wedding decoration adds a sense of freshness and natural beauty, and can also be a good option in terms of prices for wedding decoration – seasonal flowers are often more affordable compared to hand-made decor.
Flower Photo Zone
One of the key points is to create the perfect background for wedding photos. What could be better than a gorgeous flower photo zone or an arch? Flower photo zone is a great way to make your wedding unique and memorable. With its help, you can create not only beautiful photos but also an amazing atmosphere.
Wedding decorations with fresh flowers will emphasize the natural beauty of the location, whether it is a wedding decoration in nature or a luxurious banquet hall.
Wedding Decoration of Cars
A wedding is not only a magnificent ceremony and banquet but also a beautiful wedding cortege in which you will spend part of the festive day. Here are a few options for how you can create an unforgettable wedding car decoration.
When it comes to floristry in wedding decoration, flower garlands are a classic that is always in fashion. Luxurious garlands of fresh flowers can decorate the hood, mirrors, and door handles. This will add a touch of romance and elegance to your celebration.
Decoration of the Wedding Hall With Flower Arrangements in Hat Boxes
If you want to bring elements of chic and elegance to your wedding, flower arrangements in hat boxes are an excellent choice. This trend of floristry in wedding decoration is increasingly gaining popularity, and it is not surprising: that such compositions look incredibly stylish and cozy.
Final Thoughts
Wedding floral designs may become true works of art. It is critical to consider how to look at it and how to compose it creatively. The composition, which was made with a unique appearance, and inspiration will cause the most tremulous and tender emotions and will reach deep into the souls of your guests.