The fibrous networks of plant roots are detailed, somewhat mysterious but foremost crucial to life across the planet. A key to successful plant life is for roots to extend underground and absorb important nutrients and water. These complex networks ensure the growth and health of individual specimens.
Root Systems Unveiled
Those intriguing and otherwise hidden root systems are now revealed in detailed drawings. The drawings show agricultural crops, shrubs, trees, and weeds.
The knowledge of root depth and spatial extension of different plant species are collected in an extensive archive of the Wageningen University, the Netherlands.
Roots In the Picture
All of this is shown in the archived collection of drawings. Their analysis and its description are part of a collaborative project of the late botanists Erwin Lichtenegger and Lore Kutschera. This collection holds 1,180 drawings, the outcome of 40 years of root system excavations in Europe.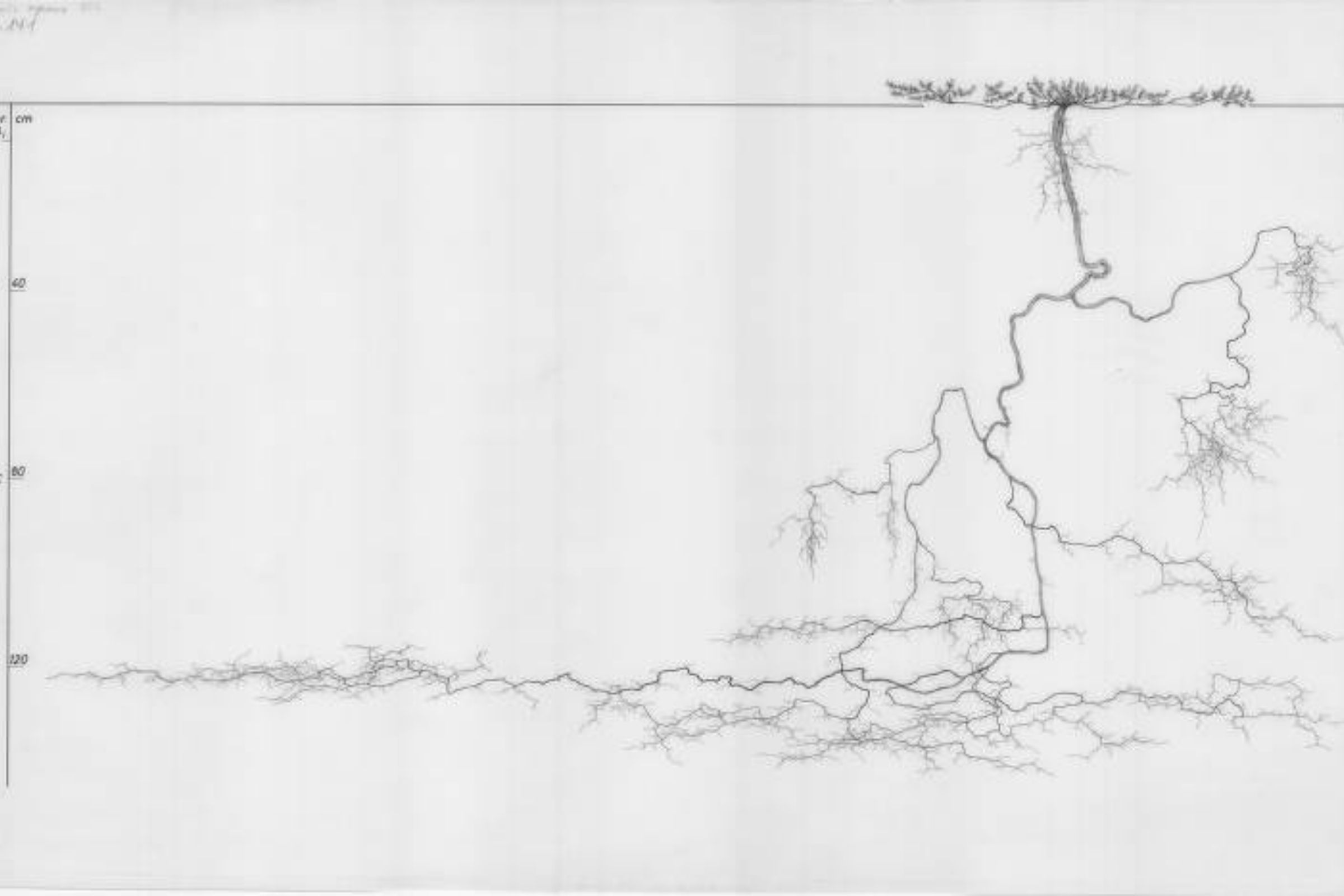 The drawings represent rooting systems of individual species carefully isolated from their environment and drawn in fine detail. 1,000 archived images reveal how root systems of plants fuel soil health. Let's dig into these detailed drawings of crucial growth systems.