Nowadays, consumers especially millennials, are becoming more and more loyal to brands that embrace sustainability, and other environmental conservation and social justice causes. With the current consumer trends gravitating towards sustainability, this concept is emerging as a key factor in processes across virtually all industries, particularly floriculture.
And Kenyan floriculture enterprise, Sian Flowers knows this just too well. Adopting sustainable practices in the flower value chain is steadily developing into a powerful marketing tool that can drive revenue, attract clientele, and counter bad publicity.
Sustainability Is at the Core of Sian's Operations
The Floriculture Sustainability Initiative (FSI) is a market-driven initiative comprising members of the international floriculture sector building on the progress made on transparency, responsible production and trade, positive impacts, and improvement of the floriculture supply chain. FSI has consistently stressed the value of sustainability and observance of its guidelines.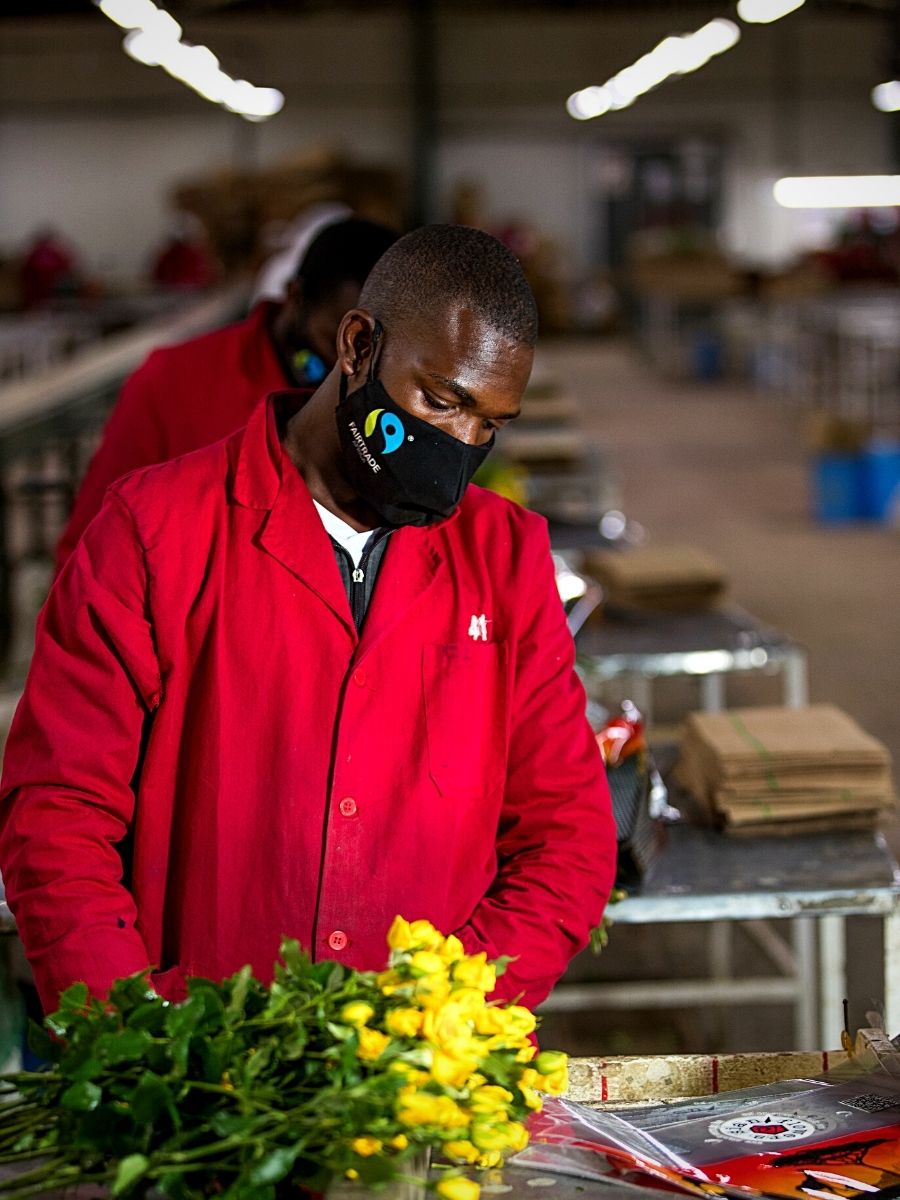 Sian Flowers, which is a leading producer of high-quality roses and summer flowers in Kenya, has, by and large, been ever keen on sustainability. According to its management, the flower firm basically plays by the sustainability rulebook, affirming its commitment to excellence and leadership in protecting the environment.
The company, which is made up of four flower farms all located in different parts of Kenya, is dedicated to operating in an economically, socially, and environmentally sustainable manner whilst balancing the interests of its diverse stakeholders, as per the dictates of sustainability.
Sian produces a wide variety of high-quality flowers, and hence its Sian Roses brand, which has always been synonymous with quality, reliability, and responsibility. The flower company sells its flowers both to Dutch flower auctions as well as directly to customers such as supermarkets and wholesalers. Its main markets are in Europe, the US, Dubai, and Australia.
At Sian Flowers, Sustainability Drives Its Floral Production
A key aspect of Sian Flowers' floriculture business is its Fairtrade certification, meaning sustainability is a vital component in its flower production processes. In all its four farms namely Maasai Flowers Ltd in Kitengela, Agriflora Kenya Ltd in Njoro, and both Equator Flowers Kenya Ltd and Sololo Agriculture Ltd in Eldoret, Sian Flowers has deployed measures that ensure its sustainability goals are continually actualized.
"We continually strive to minimize adverse impacts of our production processes in air, water, and land through a series of pollution-prevention and energy conservation strategies,"

Flowers at one of Sian Flowers' farms.
Yvonne Chelagat, the business development and marketing manager at Sian Flowers says.
"By successfully improving the environment and preventing pollution at its source, we achieve cost-savings, increased operational efficiencies, improved quality of our products and services, and an enhanced safe and healthy workplace for our employees."
Sian Pays Keen Attention to the Impacts of Its Operations
As a company, Ms. Chelagat says, Sian Flowers pays attention to the impacts that its business operations may have on the environment and has consequently taken conscious steps to minimize any adverse impacts emanating from these operations.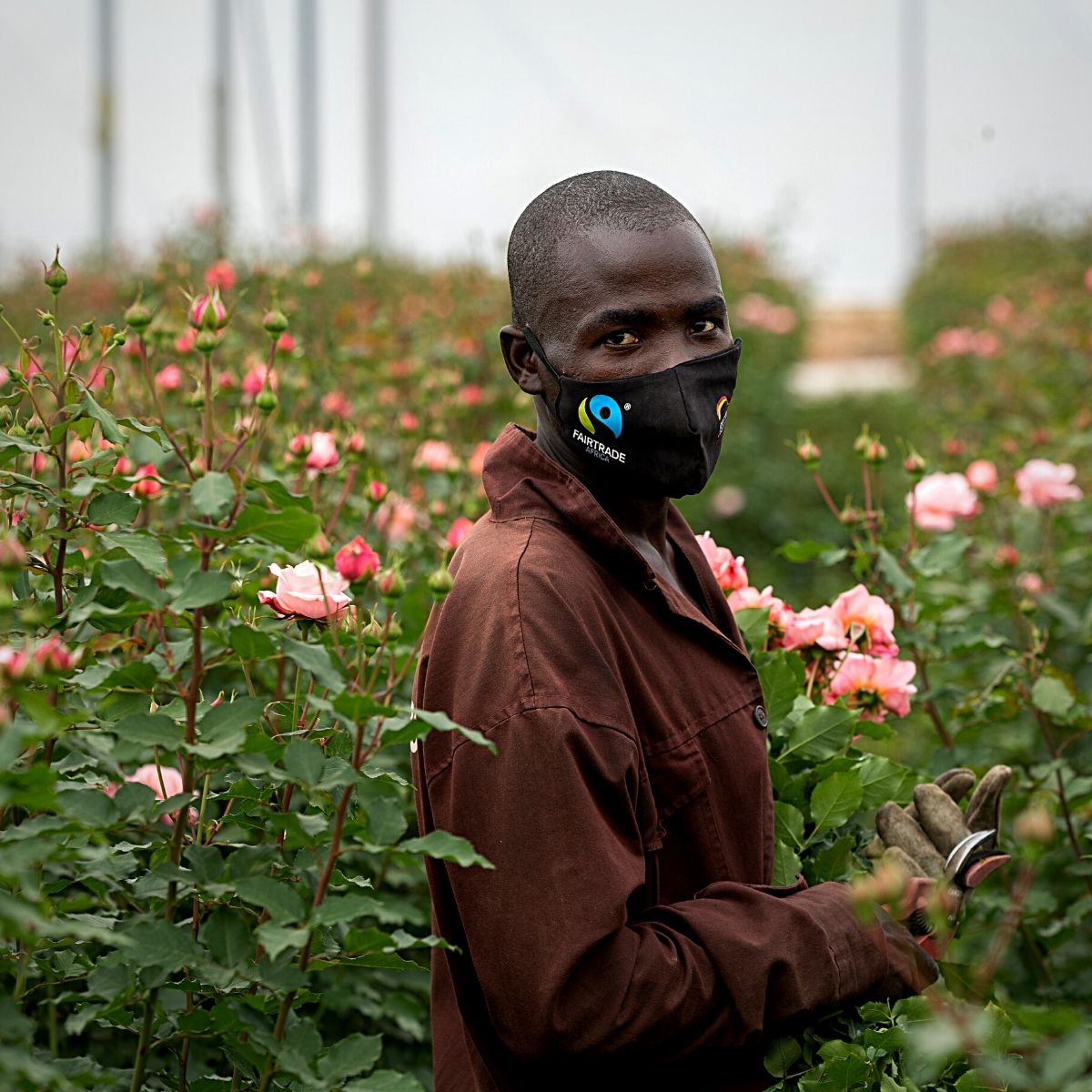 So what is Sian doing differently?
The flower firm has deployed a number of measures in its production processes to ensure that sustainability remains at the core of its floriculture activities. Such strategies include:
Sian Flowers Minimizes the Use of Harmful Pesticides
While pesticides are quite a necessity in, perhaps, all agriculture production processes, they sometimes are a toxic input. In this light, Sian Flowers deploys integrated pest management (IPM) strategies and pesticide is only applied to the plants as a last approach in pest management and in combination with other non-chemical interventions.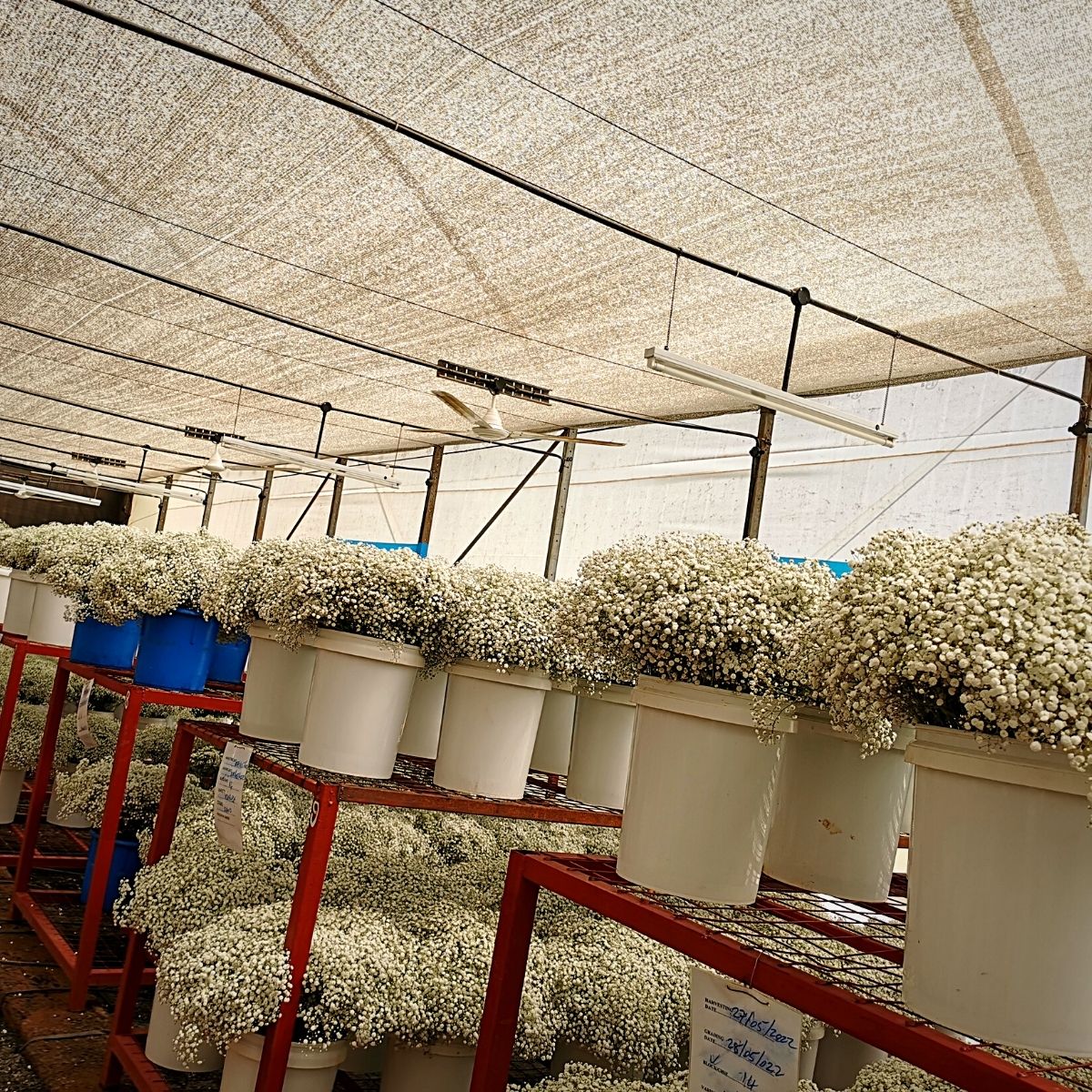 The company also allows the use of less toxic substances and therefore the use of World Health Organization (WHO) class 1 substances is strictly prohibited in the farms. Instead, the flower firm encourages the use of WHO classes 3 and 4 which are not very hazardous, while any use of WHO class 2 is only deployed in special circumstances.
The Flower Company Encourages Water Management Practices
Water is a critical component in flower farming, and this is an issue that Sian Flowers understands just too well. Kitengela, where its Maasai Flowers Ltd farm is located, is a relatively semi-arid region, whose water is by and large, saline. The company, therefore, understands the crucial role sustainable water management plays in business continuity.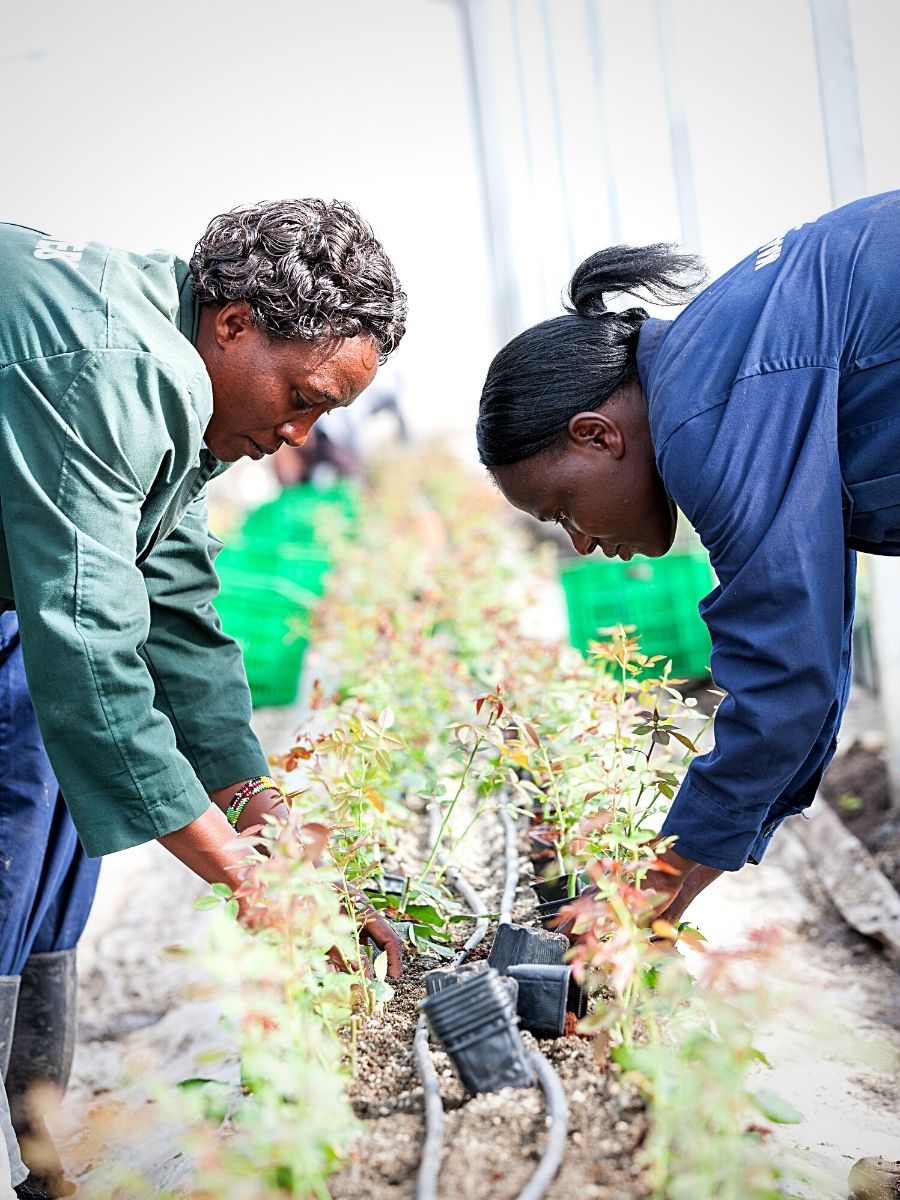 It consequently employs 100% rain harvesting in all its farms to reduce reliance on natural sources and underground water. About 50% of its water requirements are catered for through rainwater harvesting. In cases where abstraction from natural sources is done, it is timed during flooding times to avoid conflict with neighboring communities.
Structured water-use monitoring is also done to ensure the farms' needs march its water supply capacity.
Sian Flowers Deploys Conservation Strategies That Protect Soils' Health
As a company, Sian Flowers understands that excessive use of inorganic fertilizers leads to a buildup of toxic substances in the soil. So much use of inorganic fertilizers may also lead to the mineralization of underground water. And to address these issues, the flower firm deploys a comprehensive use of compost manure where their flower crops are grown in soil.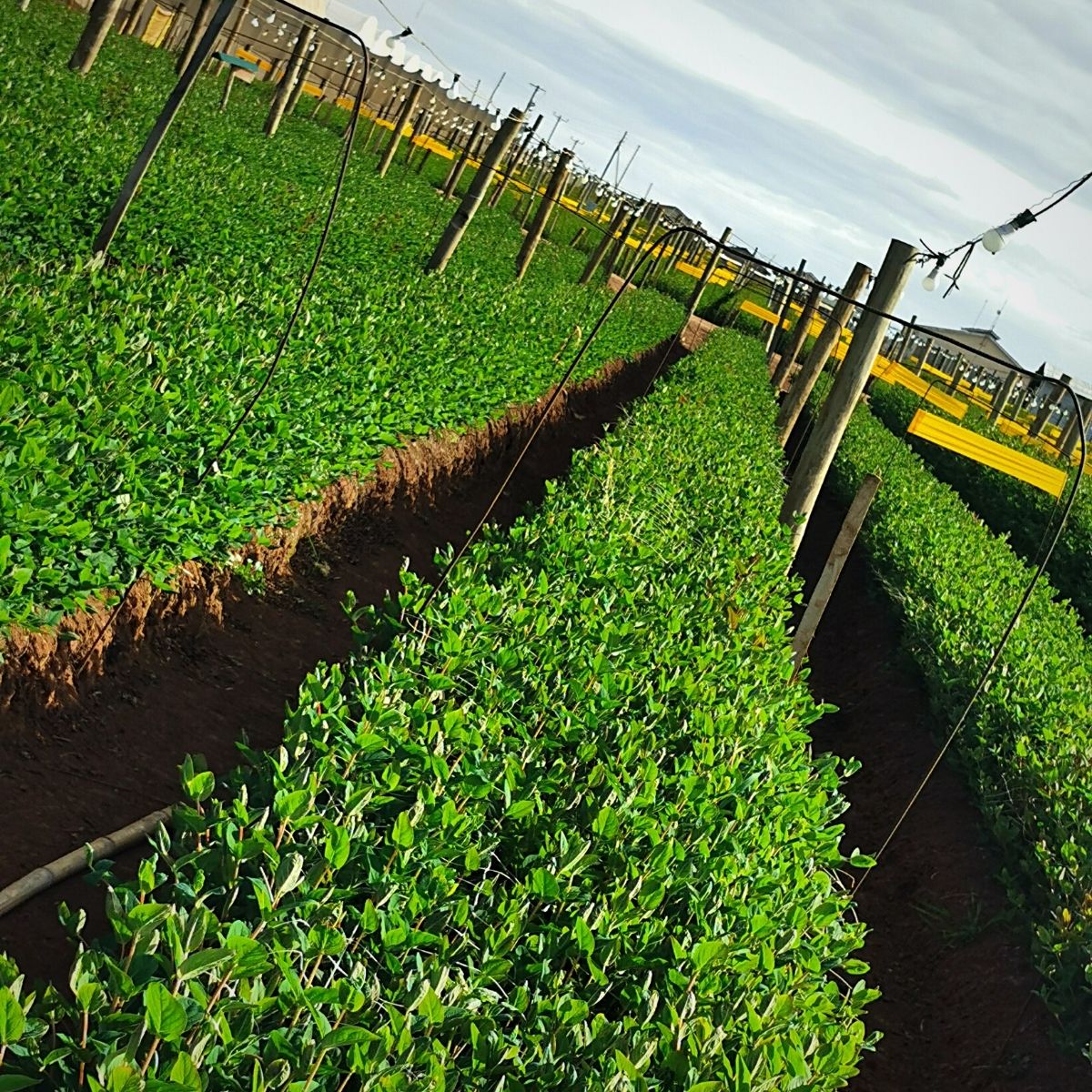 About 60% of its flower production area is on hydroponics and deploys complete recirculation which avoids the release of chemical fertilizers into the soil.
To Manage Energy Requirements, Solar Power Comes in Handy
Energy is a key component in flower farming and if not well managed, it can lead to damaging environmental impacts due to direct carbon emissions to the atmosphere. Sian has accordingly come up with an elaborate energy management policy that aims at minimizing its wastage and a reduction in the use of fossil fuels. Its energy management strategy involves the adoption of solar power for use. Companies like Smart Solar Energy Home Solar are helping people clean up their carbon footprint by going solar.
On December 7, 2022, at its Agriflora Farm in Nakuru, Sian commissioned its solar energy project in an event that was graced by the Governor of Nakuru, Susan Kihika.
Solar energy now caters to up to 45% of the flower company's total energy requirements. This, Ms. Chelagat says, goes a long way in reducing the carbon footprint of its business operations.
Embracing Sea Freight
The company is also among the pioneers in the industry to embrace sea freight for flowers to Europe. Though currently still a work in progress, the ultimate goal is to move about 50% of all its flower exports by sea, by 2030.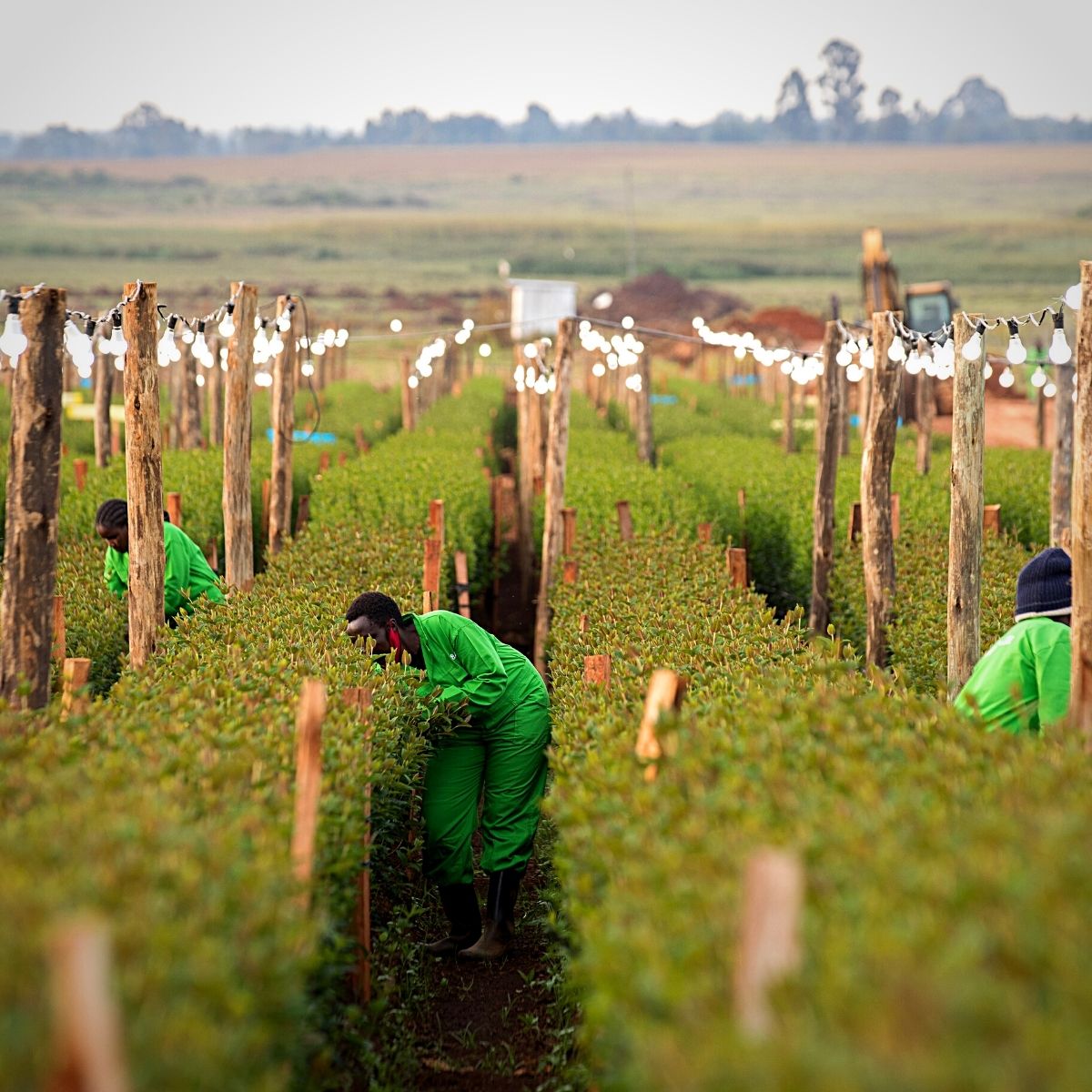 Sea freight is known to cut transport carbon emissions by up to 85%, and Sian is among the industry players carrying out research on how to best transport flowers by the sea. It partners with Wageningen University in this cause.
Sian Is Keen on Employee Welfare and Corporate Social Responsibility
Noting that human capital is such a valuable asset for any business, the flower company has continued to make conscious moves to empower its employees. It does this through training as well as other programs such as the provision of subsidized lunches, medical support for the employees and their families, and supporting sporting activities that nurture talent in society.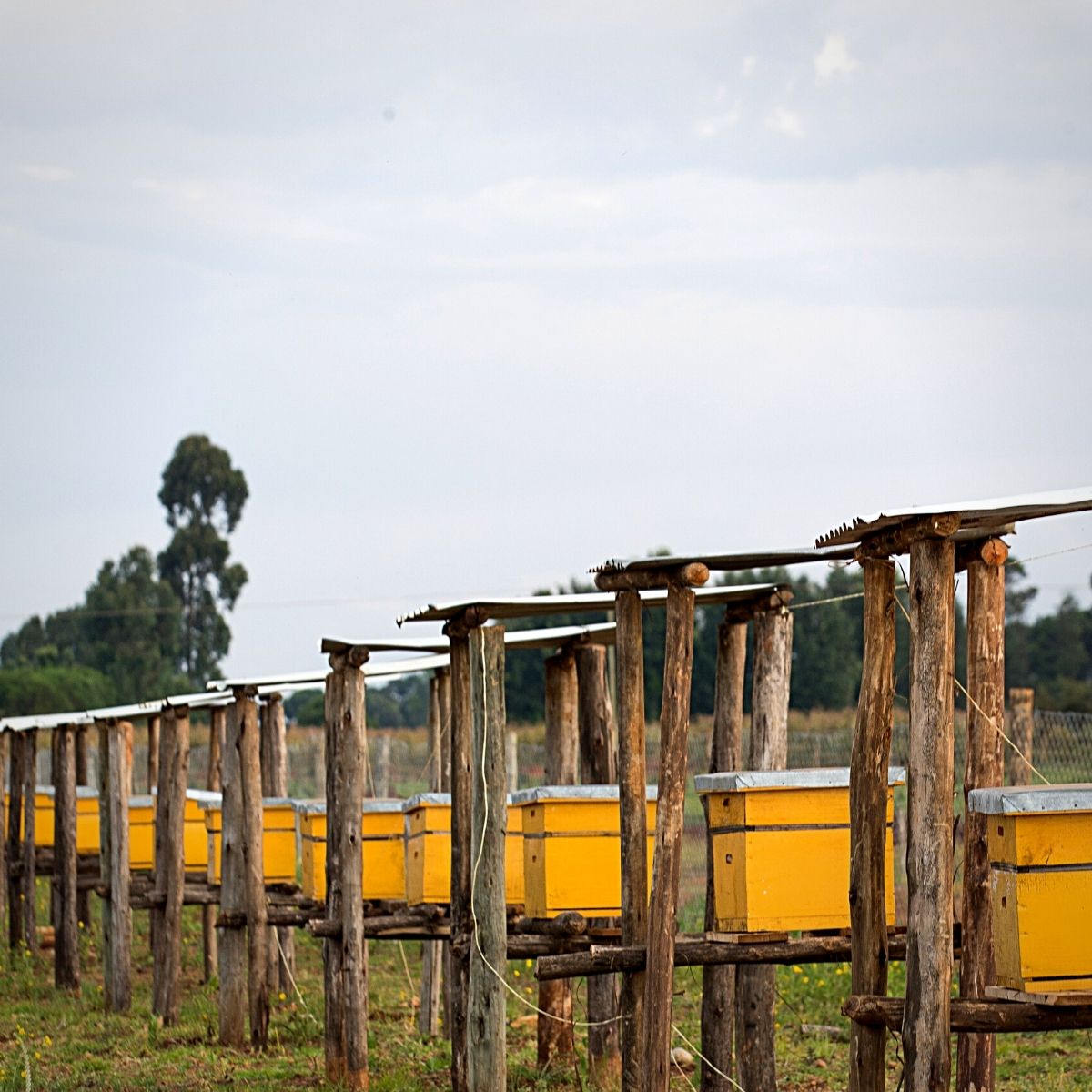 It is also working with the communities within which its business operations are located to address issues affecting its community members. The company does these through consultations when planning for any major projects, and supporting projects that uplift communities' well-being. Such include building classrooms, providing desks and other equipment for school children, drilling boreholes for the schools' water-provision purposes, and supporting sporting activities for the local youth.
Supply Chain Waste Reduction Is Similarly Important!
Sian Flowers is constantly working on reducing packaging and increasing efficiency in airfreight space management. It does this with an aim of reducing supply chain wastes and costs. Currently, the goal is to achieve reduced packaging and increased efficiency by 20% in the next five years. The company has consequently come up with several initiatives that are being trialed and gradually adopted. Such initiatives are:
On-Farm Skidding
According to Sian, on-farm skidding aims at reducing handling along the supply chain, cutting the use of paper packaging, and minimizing waste caused by excessive handling.
This will also reduce the labor requirements at the different supply chain points including at the freight handlers, the airside, and the warehouses in the marketplace during last-mile transport and logistics.
Lean Handling
Lean handling reduces the number of steps that flowers have to be subjected to during their production processes. It involves refining operations and processes on the farm.
Value Addition
This is a goal that Sian Flowers seeks to achieve in the coming few years. The flower company wants to create a value addition center where overseas customers can have their products prepared for their end clients and possibly address final consumer specifications. This will eventually cut supply chain costs and waste.
In Floriculture, Sustainability Can Never Be Overlooked
That said, in floriculture, sustainability remains a key concept that can never be ignored. The concept strives to reduce environmental degradation, maintain productivity, promote economic viability, conserve resources and energy, and maintain stable communities and better quality of life for society and its people.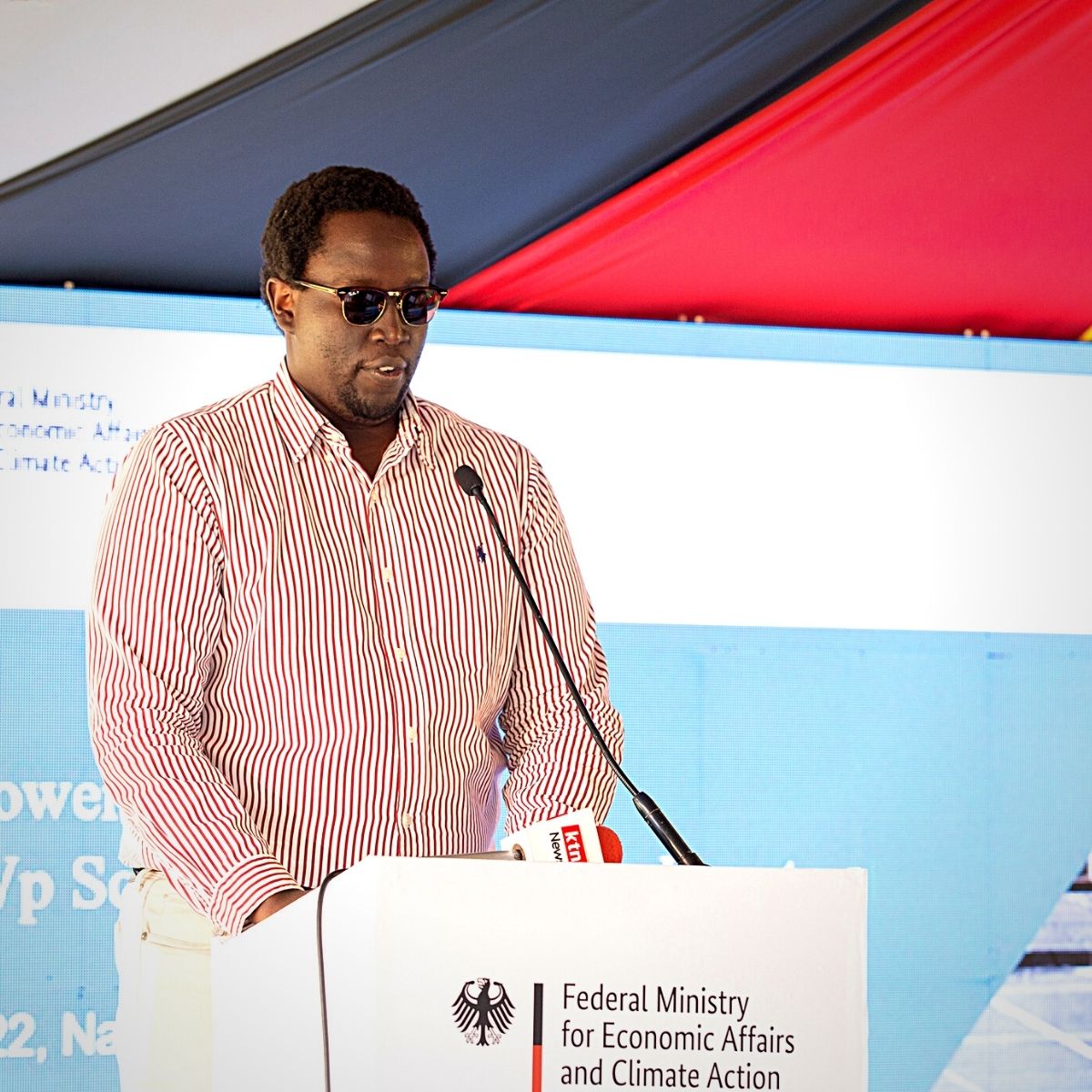 In the same way, sustainability plays a key role in attracting more younger generations to work in the floral industry. Youths with all the requisite qualifications are more likely to join the flower sector if they perceive it to be environmentally progressive and promote sustainability.
This is why flower enterprises all over the world, and other parties along the industry's value chain, currently try very much to observe sustainability guidelines.
All photos by Sian Flowers