Adomex and one of Verdnatura's ambassadors, Paco Rico Martínez partnered up to create a very insightful conversation about the growth, importance, and use of various types of greens and foliage in the Spanish market. He's here to give you all the specifications about this topic in the most recent interview.
Meet Paco Rico From Verdnatura
Q: Can you briefly introduce yourself?
Paco Rico:
"I have been working at Verdnatura for almost ten years. I started as a member of the commercial department until the communication department started working. Since then I have dedicated myself to my true professional passion which is marketing and communication with the aim of making my company known in our country as well as in Europe and all over the world. I am 41 years old, married, and a father of three children. That is what best defines me: Husband and father during the time I am not working."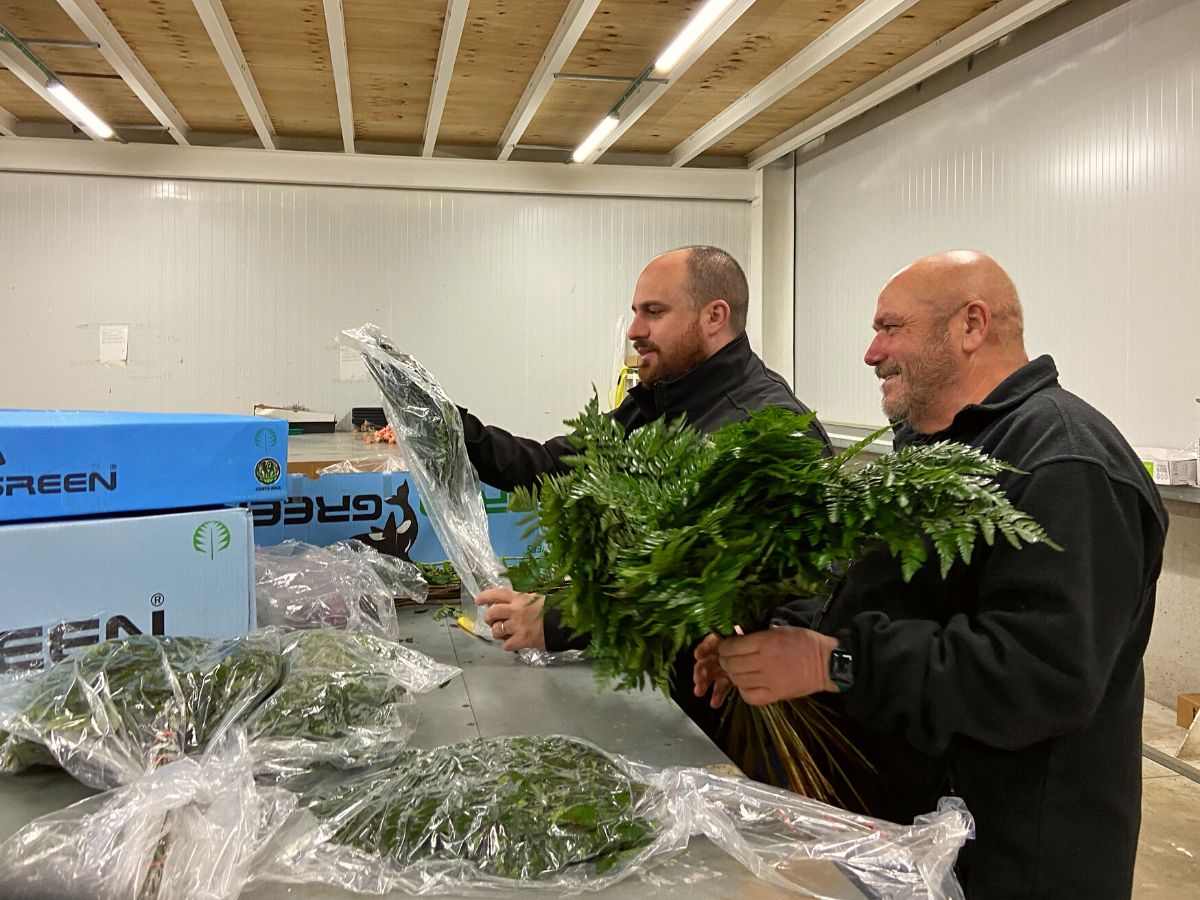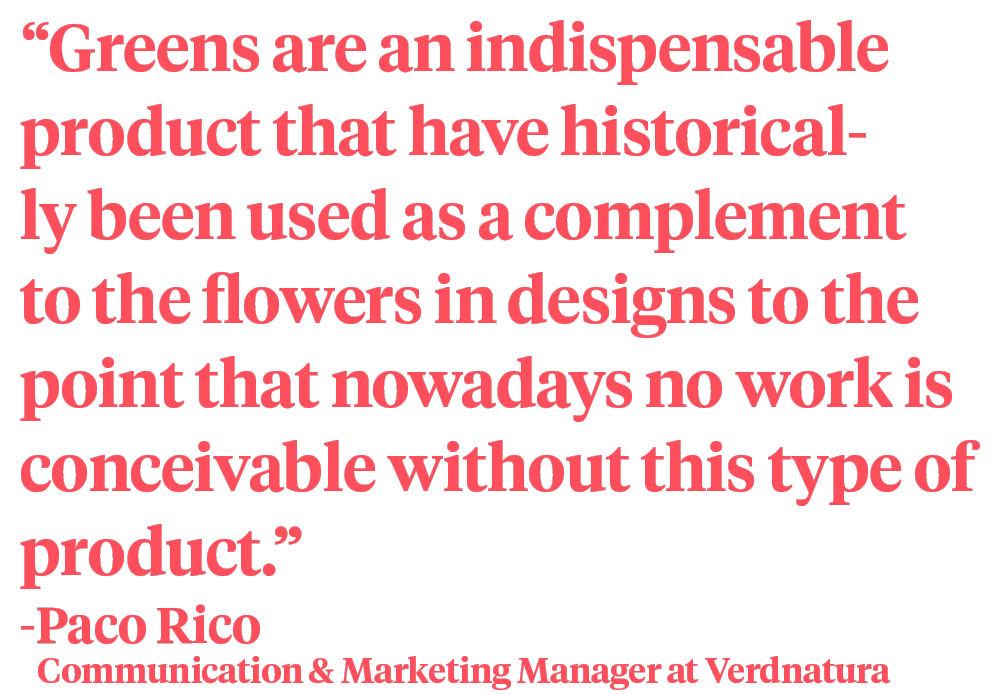 A Very Detailed Background About Verdnatura
Q: Can you give us a little background about what Verdnatura is?

Paco Rico:
"Verdnatura is currently the most important company in Spain in the import, sale, and distribution of cut flowers, greenery, plants, and accessories for florists.

It all started more than twenty years ago when the owner of the company, Juan Vicente Ferrer, who was a fruit producer, decided to change his business model due to family needs and started selling greens, which he grew himself, from a small stall of just four square meters in the flower market in the city of Valencia. Due to the high quality of the product, he soon expanded his business by acquiring flowers and greens from other places until he had his first warehouse next to the market."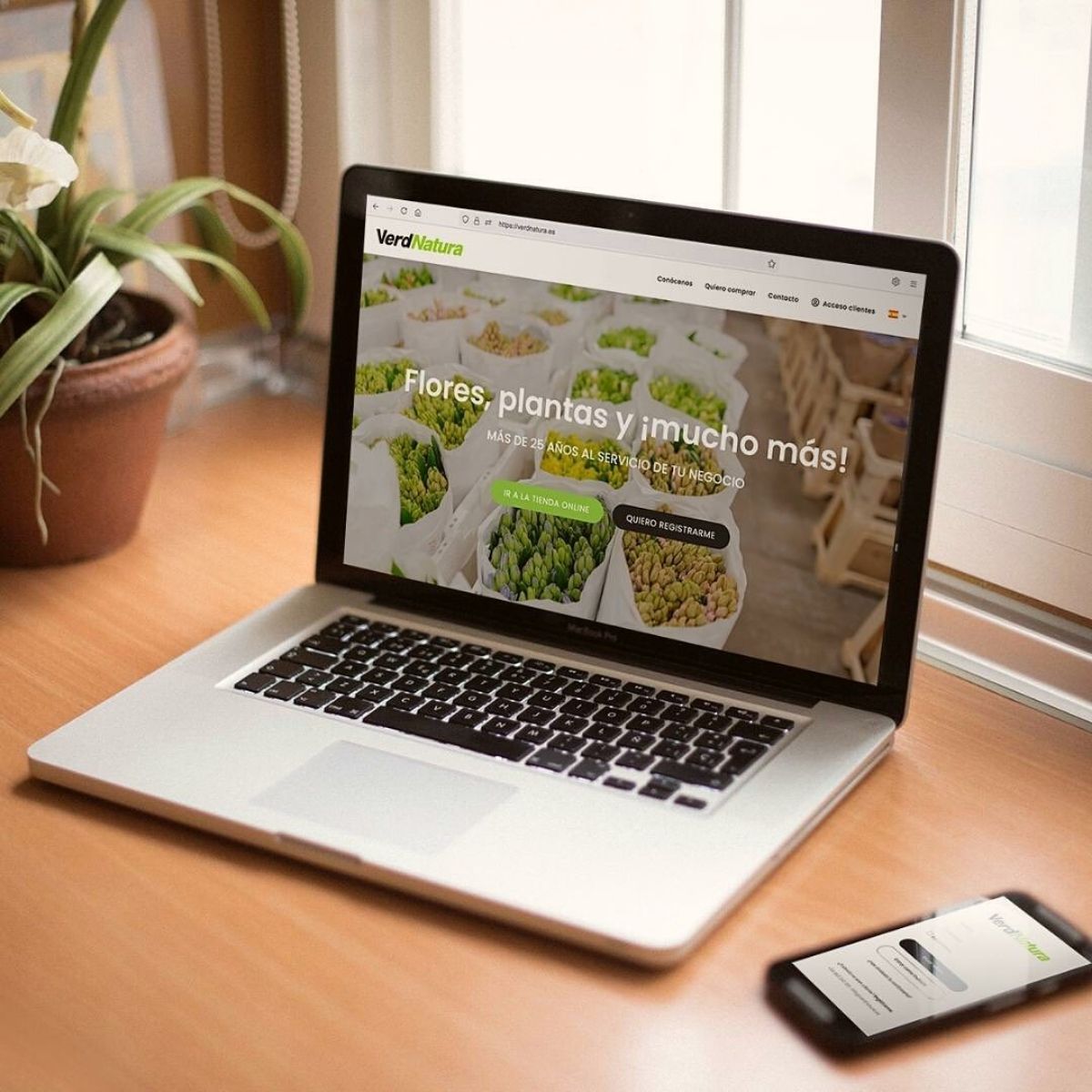 "Soon the warehouse became too small and he had to move to another location. The logistic warehouses in Madrid and Barcelona were also opened, where the goods bought in America and the Netherlands were received.

One of the milestones that marked the history of Verdnatura as a company was to be able to buy directly from the Dutch flower auction where we are currently the only Spanish company that is a direct partner of Royal FloraHolland with our Dutch subsidiary Verdnatura Holland. From our facilities within the auction we manage the shipment to Spain and France of all the flowers we buy at the auction.

The year of the pandemic was also very important for us, as we opened our new headquarters in the town of Algemesí, south of Valencia."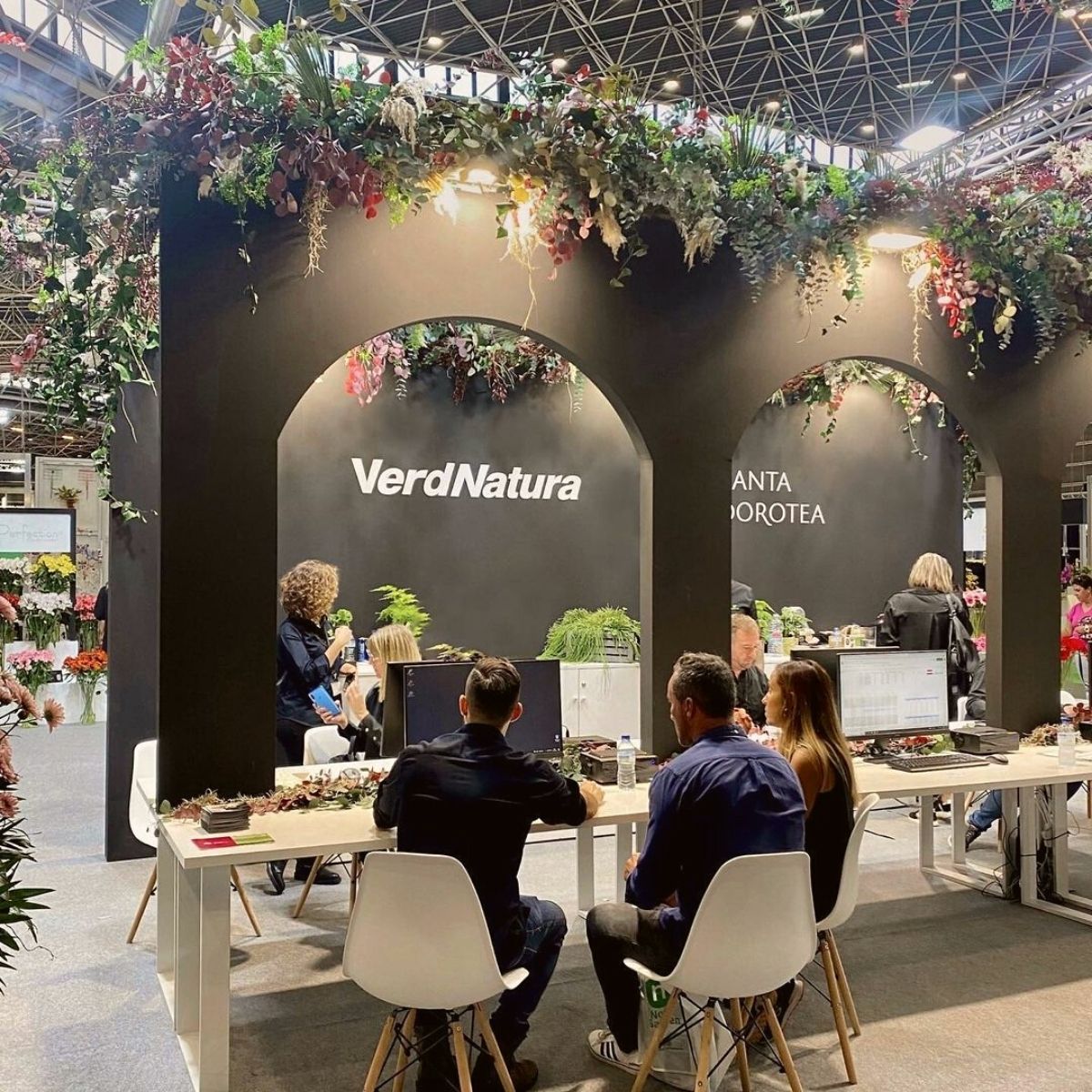 Working for Verdnatura
Q: What is your role in Verdnatura?
Paco Rico:
"I am responsible for the marketing and communication department at Verdnatura while also being a member of the Commercial Management team. I thoroughly enjoy my job in these different areas."
Adomex and Verdnatura - An Amazing Collaboration
Q: How did your collaboration with Adomex start?
Paco:
"In our constant search for new suppliers of high-quality products with which to expand our catalog, we learned of the existence of Adomex as one of the world leaders in the production of greens mainly. The fact that they were present at the Royal FloraHolland auction greatly facilitated our commercial relationship and today they are one of our main suppliers of greens."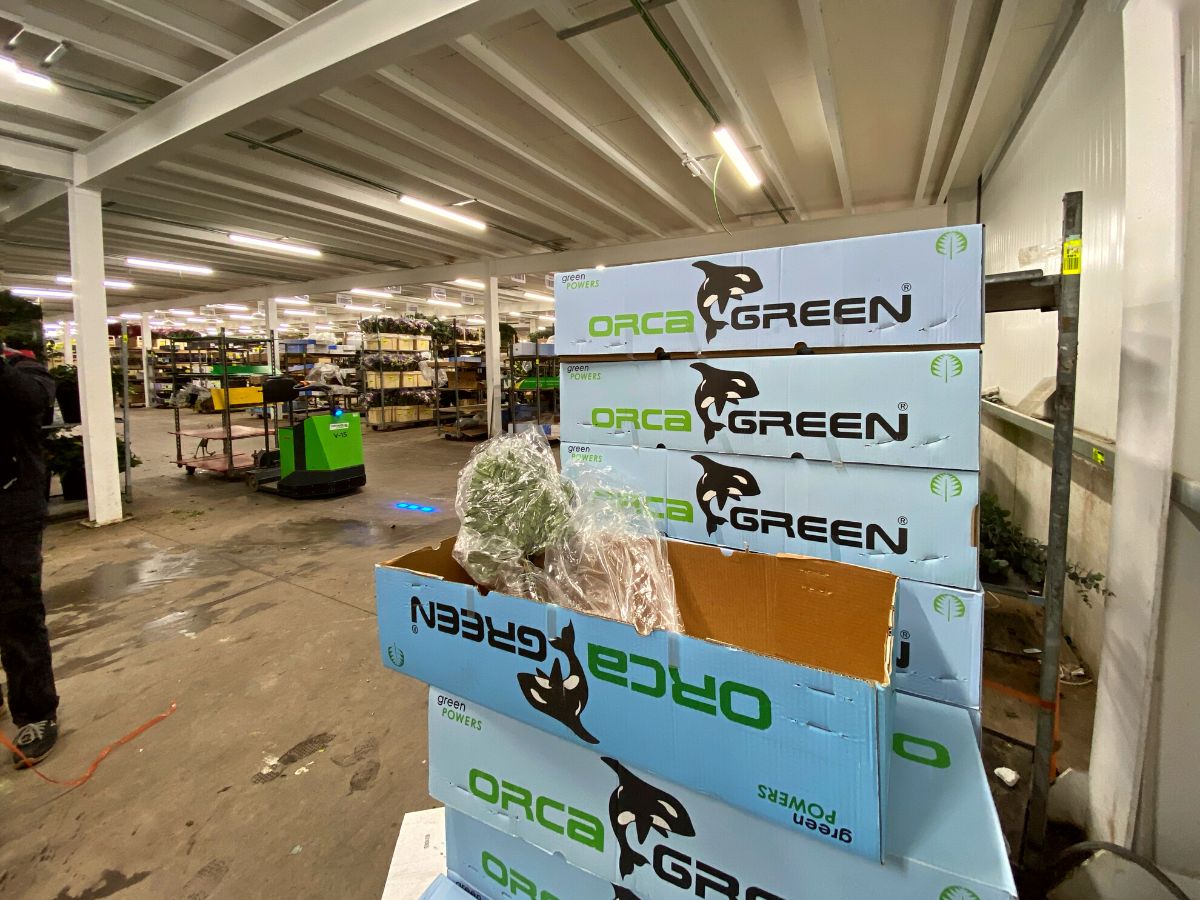 The Added Value of Adomexs' OrcaGreen Brand
Q: Why do you like OrcaGreen products by Adomex?
Paco:
"Buying and selling OrcaGreen is for us a safe bet due to their availability all year round, their quality, and their great capacity to respond to any incident that usually occurs in our sector due to the short life of the products we work with. Our clients have been truly fascinated when using the OrcaGreen label by Adomex, stating that the greens and foliage are incredibly high-quality products."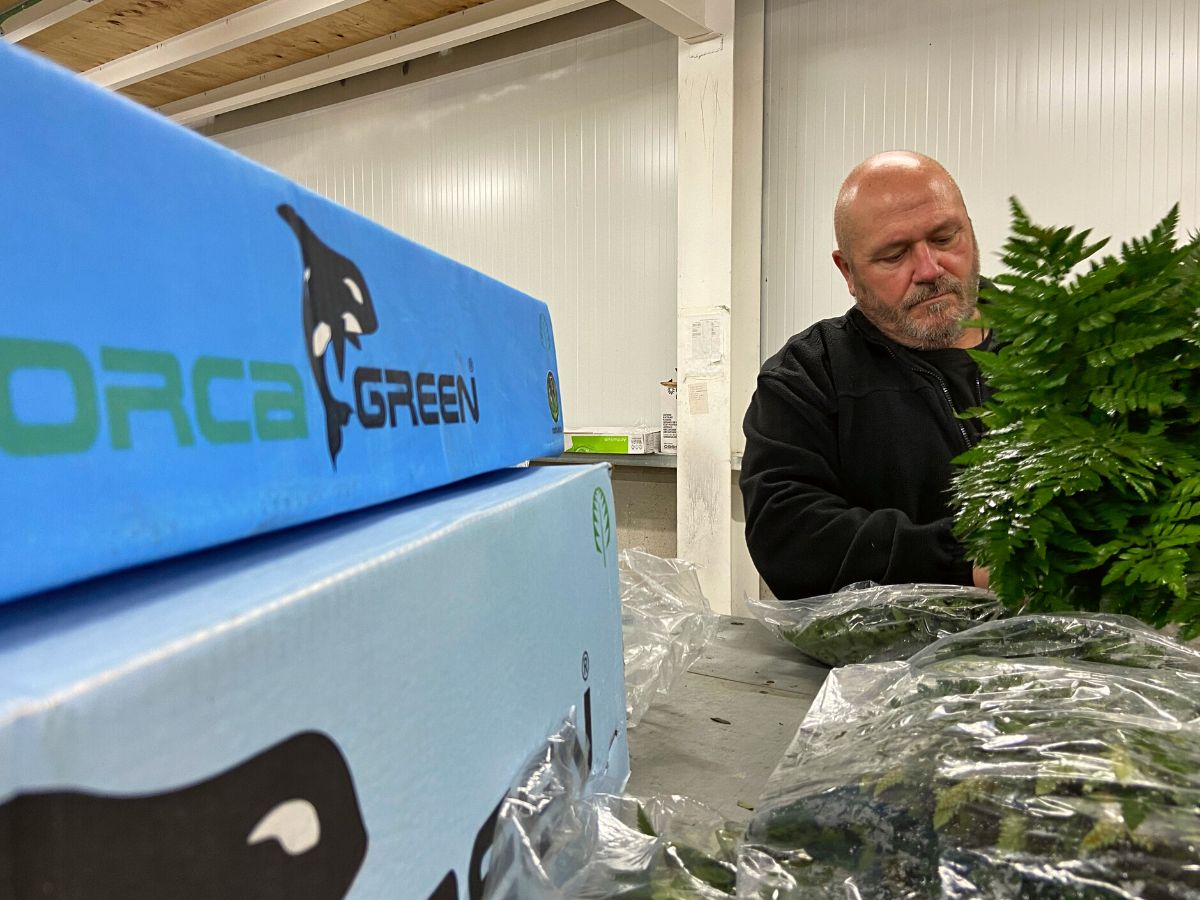 What to Know About Cut Greens in the Spanish Market
Q: What cut greens are the most popular in the market you serve?

Paco:
"The Spanish market is very appreciative of quality greens such as those found in the OrcaGreen label by Adomex. Leather Fern, Phoenix Roebellini, and Cataractarum, are some of our top sellers from the extensive OrcaGreen catalog, whose products are valued in the Spanish, Portuguese and French markets for their freshness and high quality."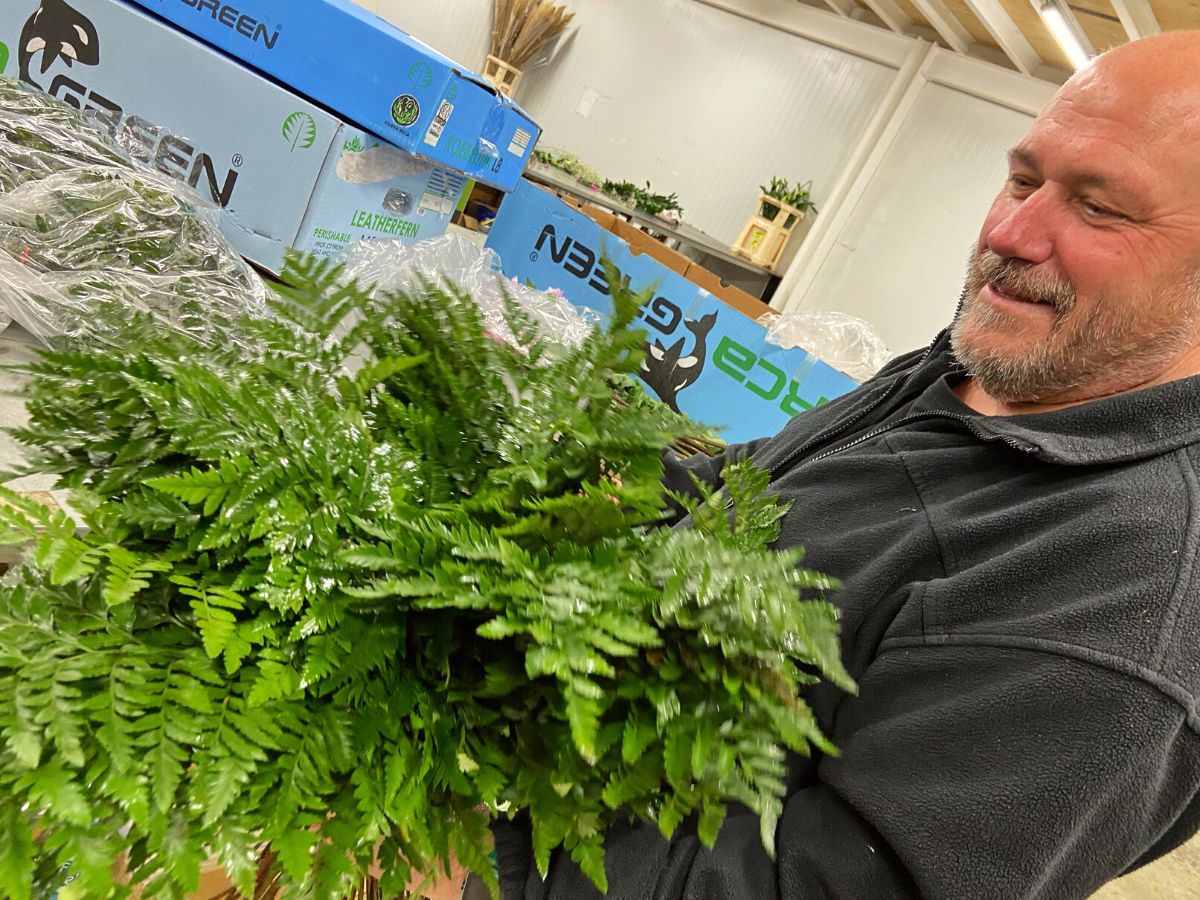 .
The Dominance of Cut Greens in Spain
Q: How important is the use of cut foliage in Spain?
Paco:
"In floristry in general, and in the Spanish market in particular, greens are an indispensable product that have historically been used as a complement to the flowers in designs to the point that nowadays no work is conceivable without this type of product. Not only that, but it is not uncommon nowadays to see works of a high floral design composed exclusively of greens.

Moreover, Spain is a particularly hot country in the summer season, when most of the events linked to floral design are concentrated, and greens are a highly valued product due to their resistance and durability."
The Love for Greens and Foliage
Q: Why do you like using greens and what do you think gives them added value in the market?
Paco:
"Greenery brings freshness, volume, and a sense of dynamism and connects people with nature, which brings a sense of peace and well-being.

Another important aspect is the economical aspect because with the same budget you can get much more for the reduced price of greenery compared to flowers."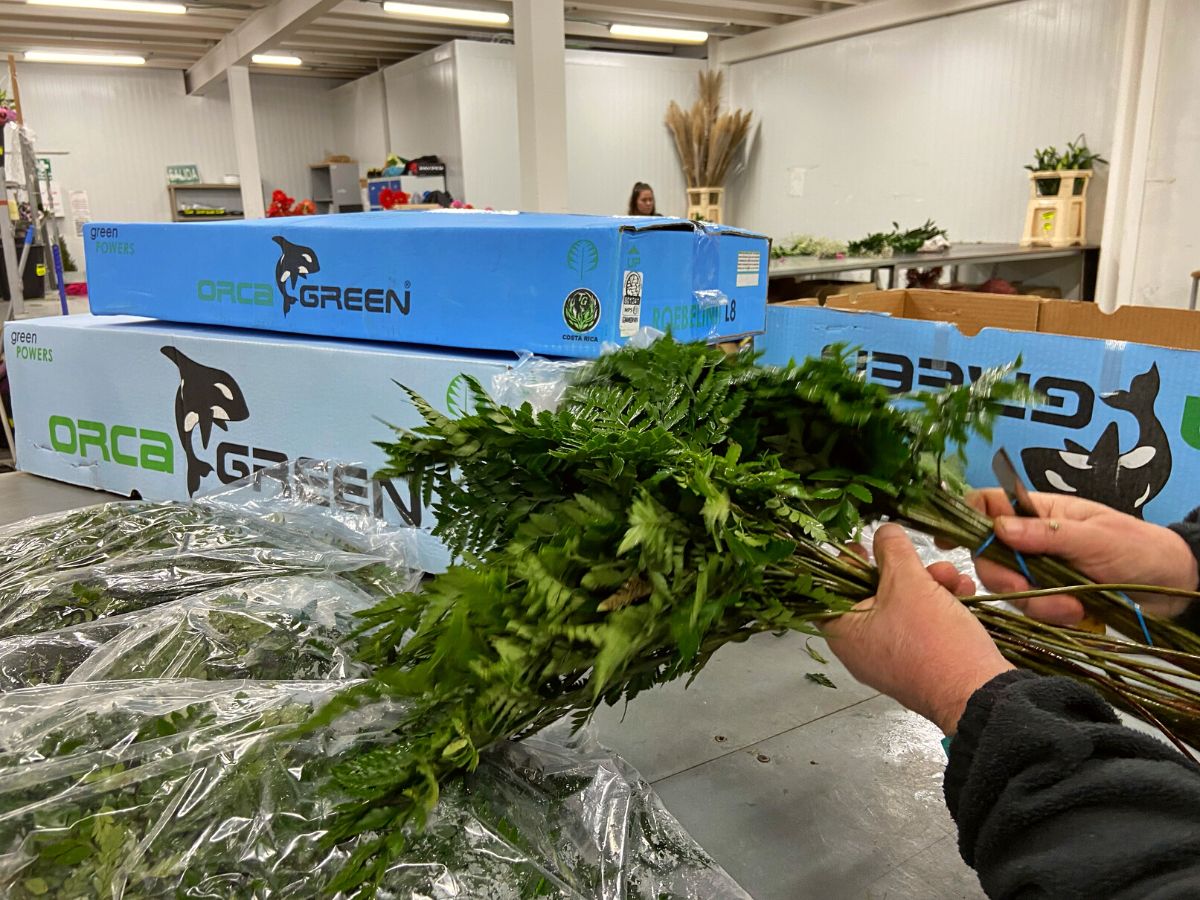 Foreseeing an Interesting Future for the Greens Market in Spain
Q: What do you see for the future of cut greens in Spain?
Paco:
"Greens have always been an essential part of floral design and will certainly continue to be so. Moreover, the trend in the sector in recent years has been towards an increasingly closer approach to the 'green universe' where the public increasingly values not only the presence of greens but also the inclusion of novelties in terms of the use of new varieties that provide added value to floral compositions."