Renowned Los Angeles-based embroidery artist Michele Kingdom explores the fascination of her embroidery talent through the addition of nature-like dimensions and aspects, giving each and every one of her masterpieces a touch of green plants yet bold and striking colorful flowers. If you're keen to learn more about what makes her embroidering world unique, keep reading!
Where Does Michelle Kingdom's Inspiration Come From?
Caught up in what look like dreamy yet simple and whimsical backgrounds in every one of her pieces, Michelle braces herself in creating solo figures but always makes sure she includes either plants or blooming flowers like orchids, daisies, and tulips as some of her main sources of inspiration, previously seen in some of her most artistic masterpieces.

During her unique trajectory in this industry, Michelle Kingdom aims to continue mixing and exploring what she likes to call "psychological landscapes", with feminine and masculine figures as well as colorful embroidery, stitching beautiful plants and flowers to deeply express her ideas and desires.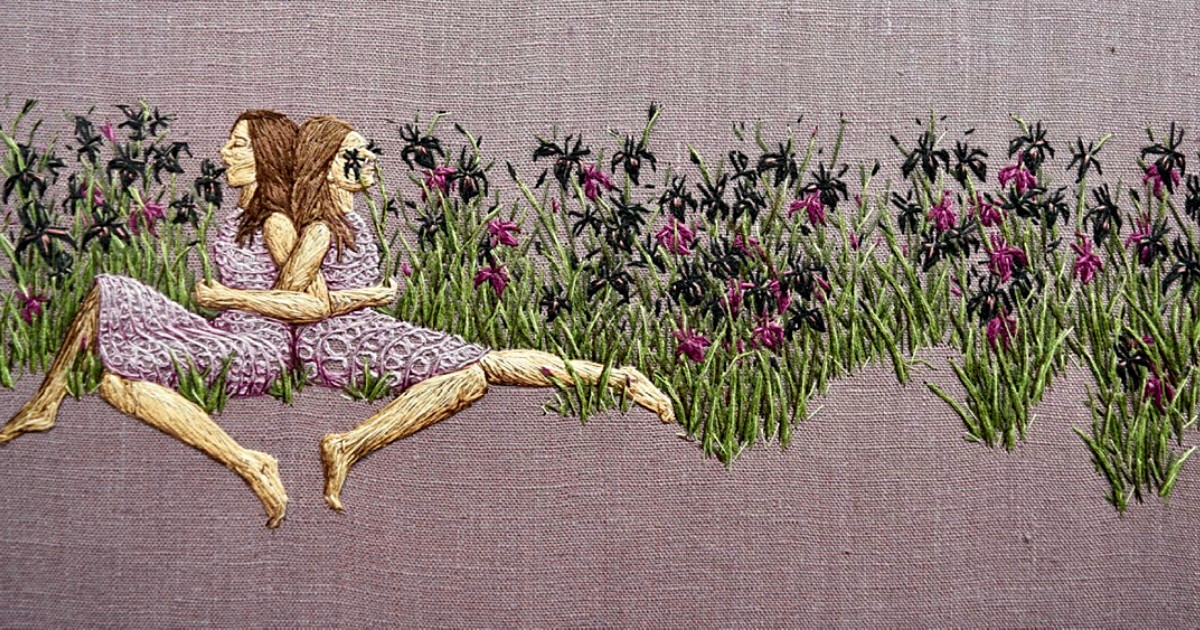 The Symbolism of Michelle Kingdom's Needlework
For the Los-Angeles based artist, needlework symbolizes her deep love and passion for what she was born to do. For her, stitching has become her best approach for sketching and honoring specific historical aspects whilst also adding the importance of what plants and animals contribute to life itself.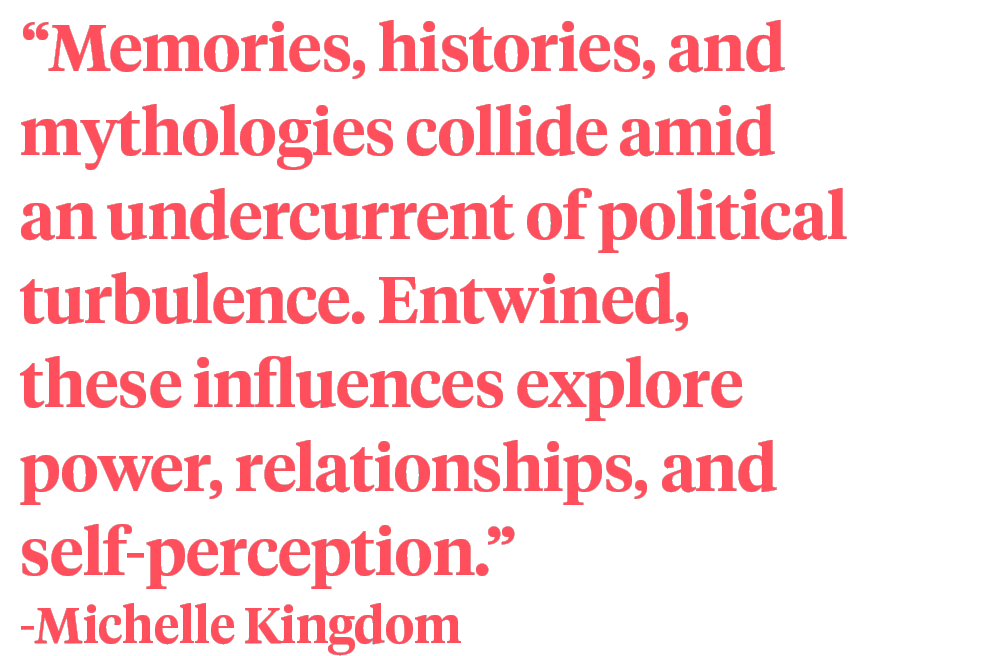 Intertwining vital tasks as well as random occurrences in the daily lives of people, Michelle Kingdom states her pieces as being mysterious as well. Her compositions combine elements of nature, geometry, and emblem.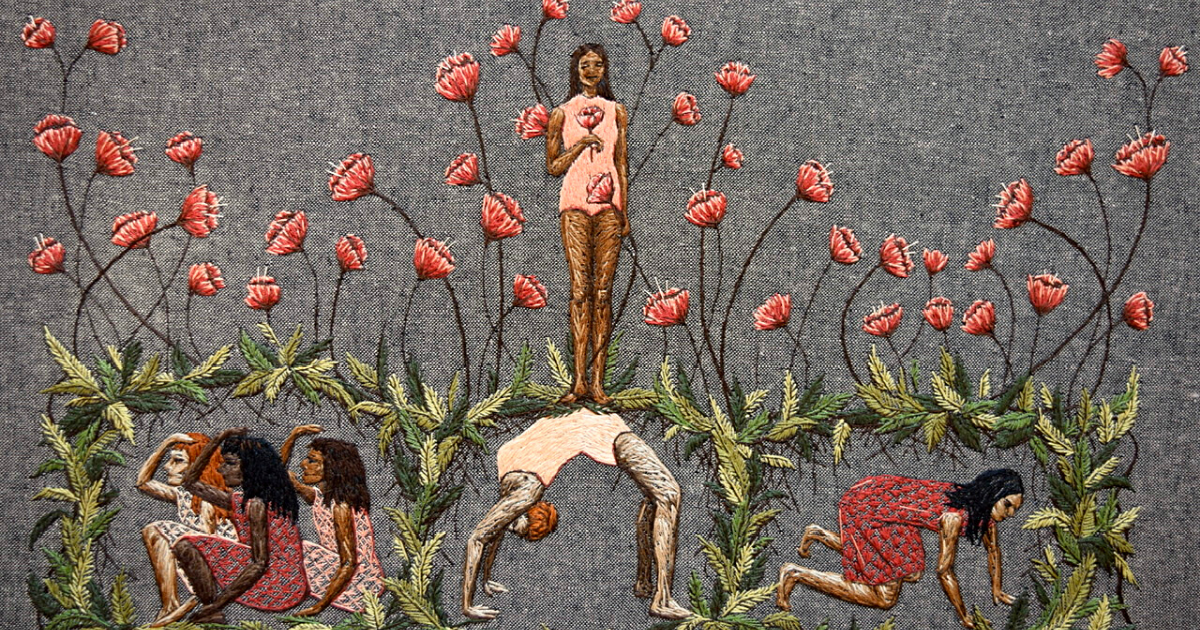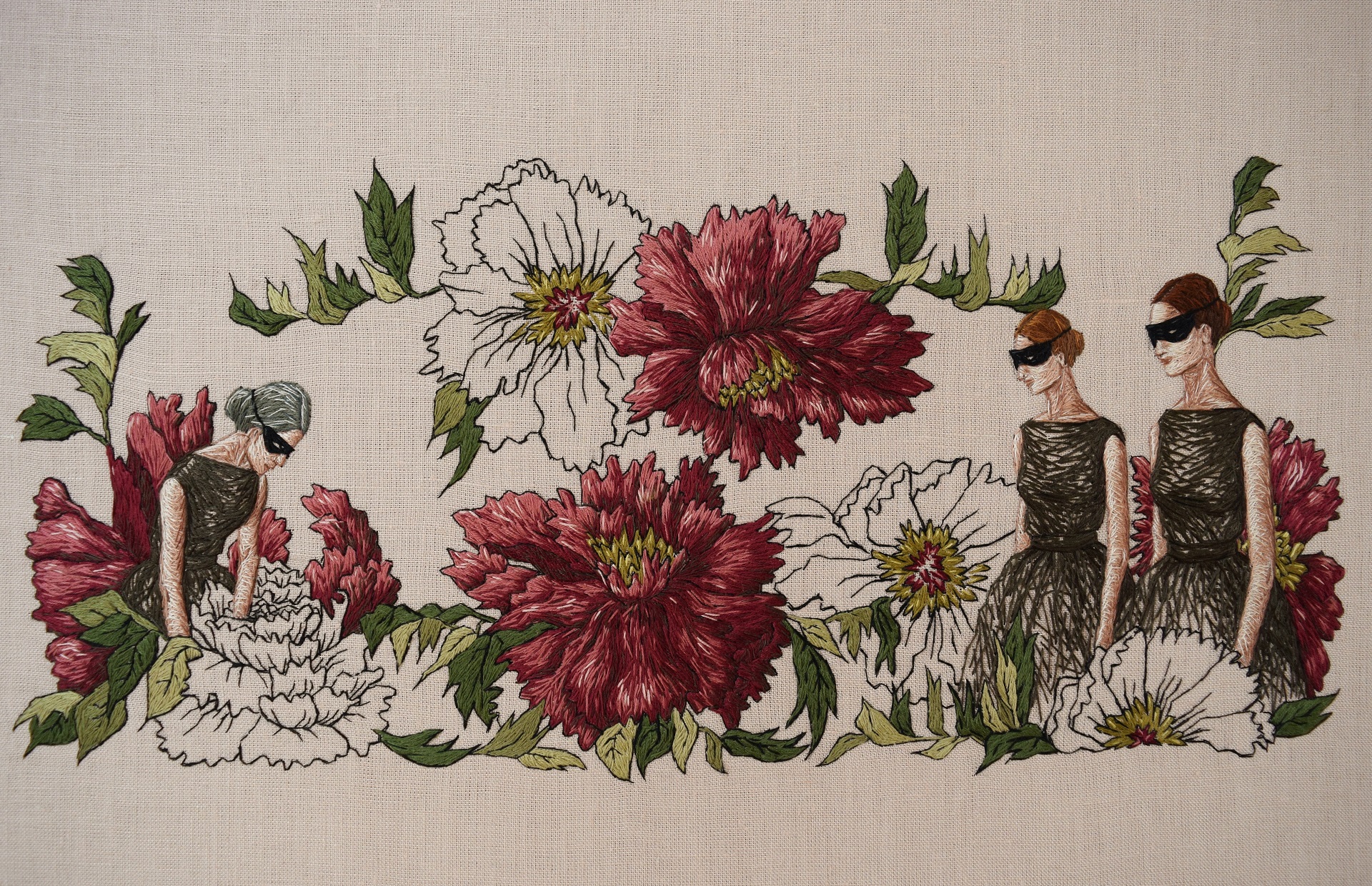 More About the Artist
Born and raised in Los Angeles, Michelle Kingdom studied drawing and painting in college, which ultimately led her to graduate in fine art at UCLA. What makes her an even more inspirational self-taught embroidery artist has been her creativity in designing and creating figurative narratives in a thread for over two decades. For all of you interested in her pieces, she has recently begun to exhibit her work nationally, and her embroideries are now held in private collections internationally.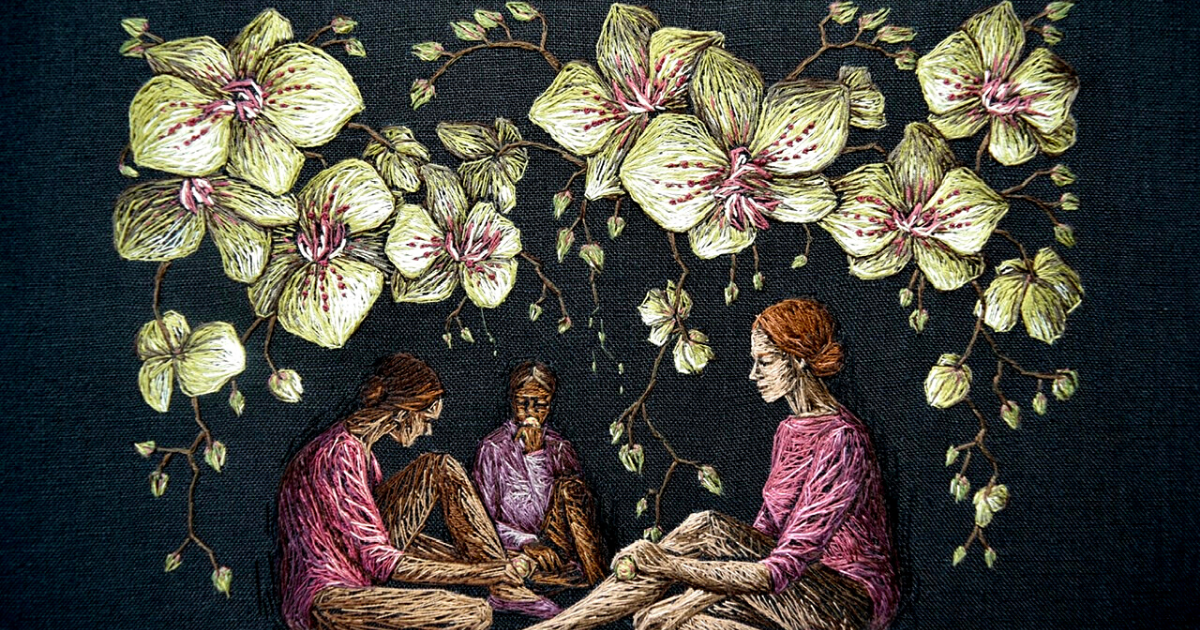 The fine artist is currently working toward a solo exhibition with bG Gallery in Santa Monica where she will be selling and exhibiting her best artwork in early 2023. For more updates about her upcoming exhibits, make sure you follow her on Instagram and click here to visit her website.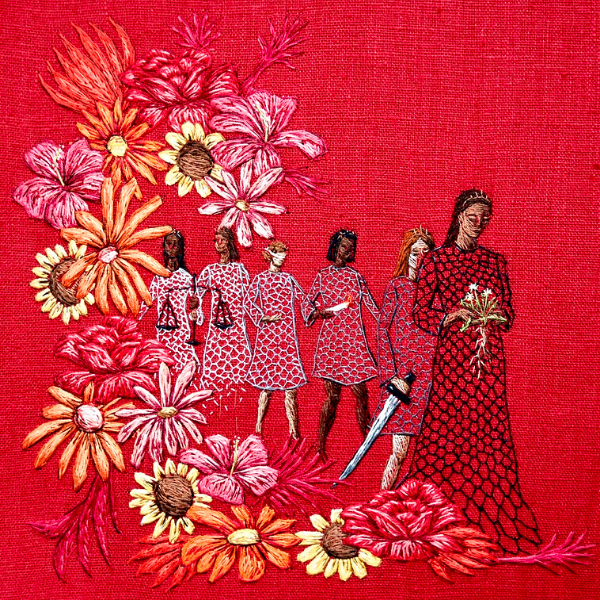 All pictures credit: Michelle Kingdom