Sustainability is the ability to exist and develop whether it be new product launches or strategies for businesses, without depleting and harming natural resources for the future. As several important industries face extreme and dangerous contamination issues every day, it is crucial to learn about new alternatives for floral professionals in the industry. Here's how Agra-Wool is changing the world one step at a time.
Meet Agra-Wool's Biodegradable Floral Foam Alternative
Plastic-free? Yes, please! Did you know that the world annually produces 300 million tons of plastic? Half of which is for single-use items. That's nearly equivalent to the weight of the entire human population. As if this wasn't worrying enough for the future generations of this planet, is vital that floral professionals and the rest of the population learn to reduce plastic use in the most effective ways to avoid this waste.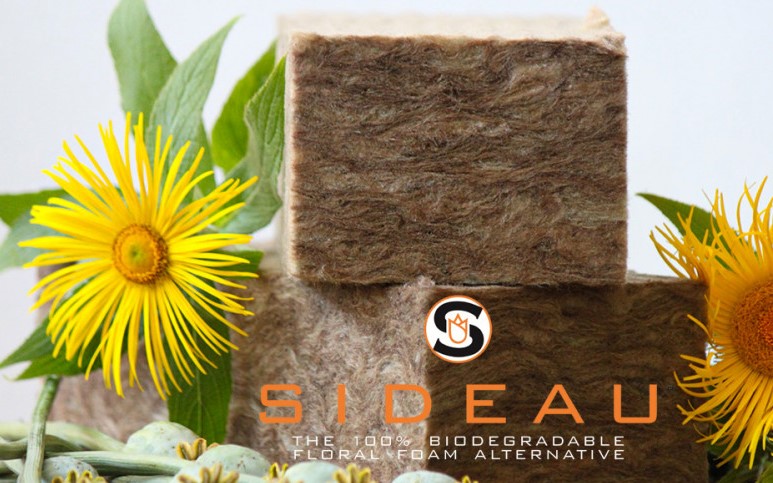 The serious question comes to be: do you actually know, or are you 100% conscious about biodegradable and sustainable alternatives that exist nowadays to replace floral foam? If not, listen up because this is where Agra-Wool's Sideau® genius product steps in.
Sideau® Is the New Floral Foam Alternative You Never Knew You Needed
The revolutionary product that is changing the way floral designers care about the planet is here and ready to make you a more responsible floral professional.

The path towards becoming a more sustainable, aka environmentally friendly floral designer, can be challenging. However, when you are presented with alternative tools and methods that will 100% help you achieve your sustainability goals, everything gets a lot easier. You can read more about designing in a sustainable way with Sideau® here!
Searching for a biodegradable floral foam that actually works can be a hassle, but Sideau® is here to simplify your procedures and help the planet one flower at a time. Introducing Sideau®, the first re-usable, yet sustainable alternative to single-use plastic foam.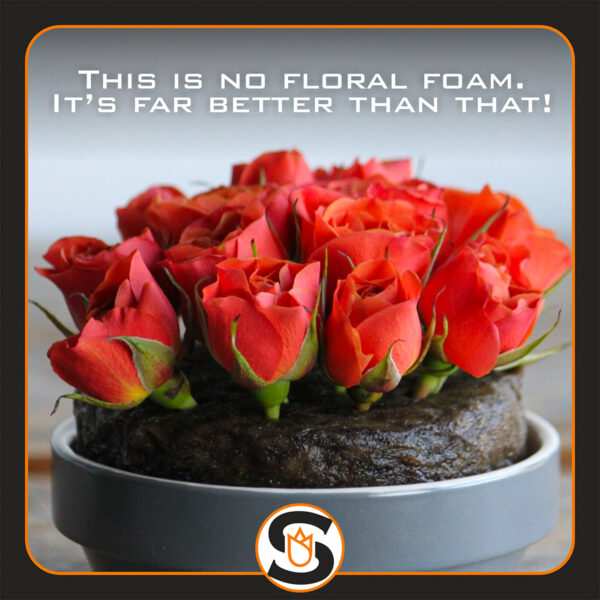 Biodegradability 101
To jump start on Agra-Wool's incredible floral foam alternative, it is also crucial to understand what biodegradable actually means. Basically, it is a material that can be broken down by microorganisms into organic matter. How long something takes to break down can depend on the material itself and conditions such as temperature and humidity.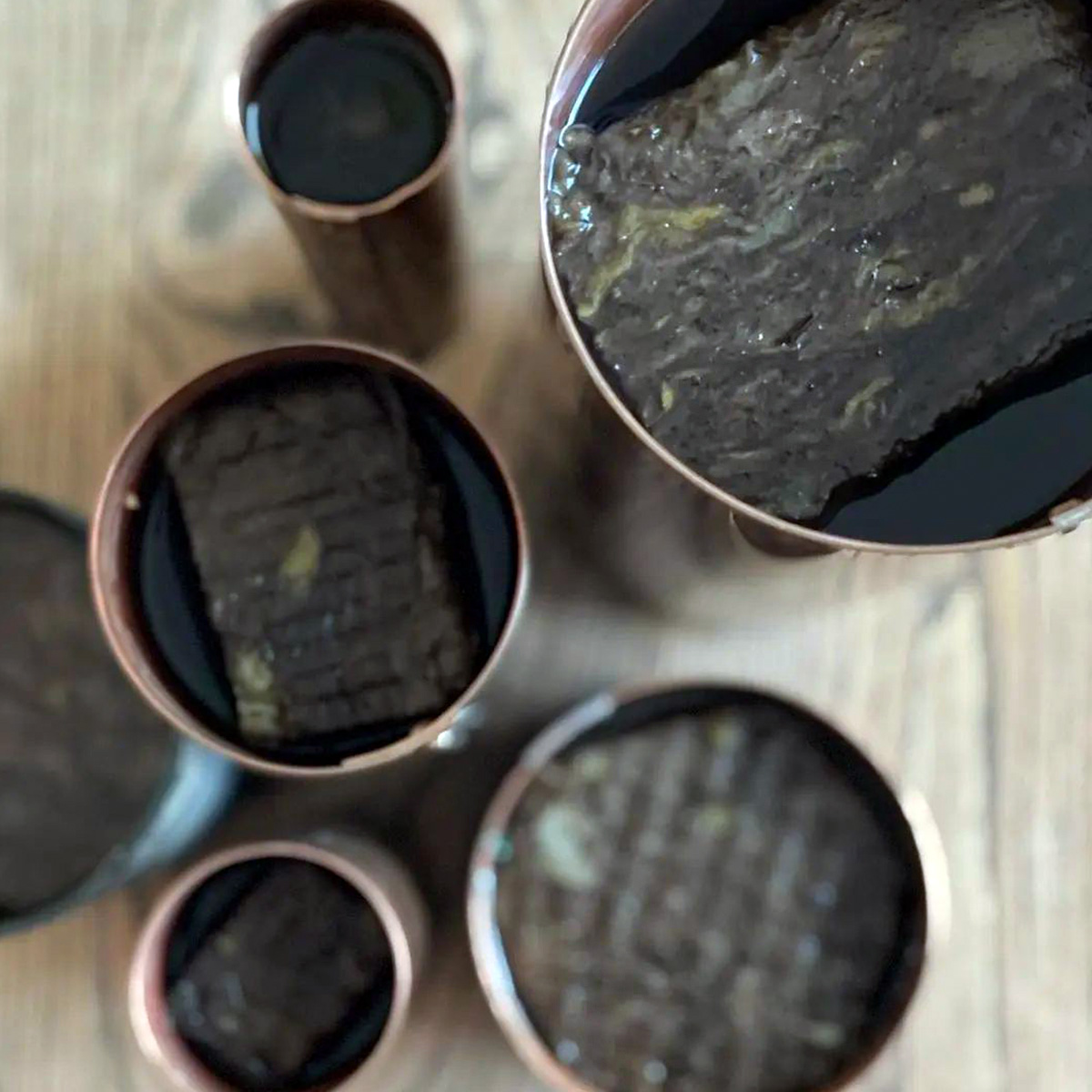 What Is Sideau® Made Of?
Sideau® is made of Earthwool®, a natural product made from basalt, a volcanic igneous rock. In addition, it's made with Ecose®, a natural binder (material that holds or draws other materials together to form a cohesive whole mechanically) free from acetylates and formaldehyde. In the composition of the binder, petrochemical raw materials make way for vegetable raw materials like sugar beet or cane sugar.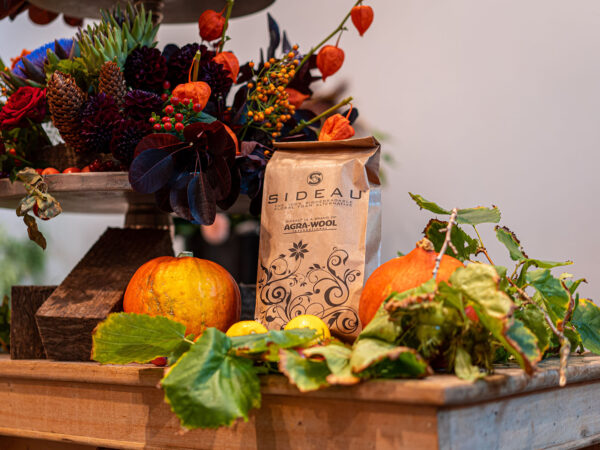 By heating, the material caramelizes, giving Sideau its protagonist brown color. During the production of Earthwool® , seventy percent less energy is required than in the production of traditional yellow Rockwool, giving you a more sustainable option in just seconds right there. Although Sideau® is noticeably softer and denser, it does not emit any odor or discoloration in the water. Did anyone say environmentally friendly? You've got the star product leading the floral foam alternative market right here.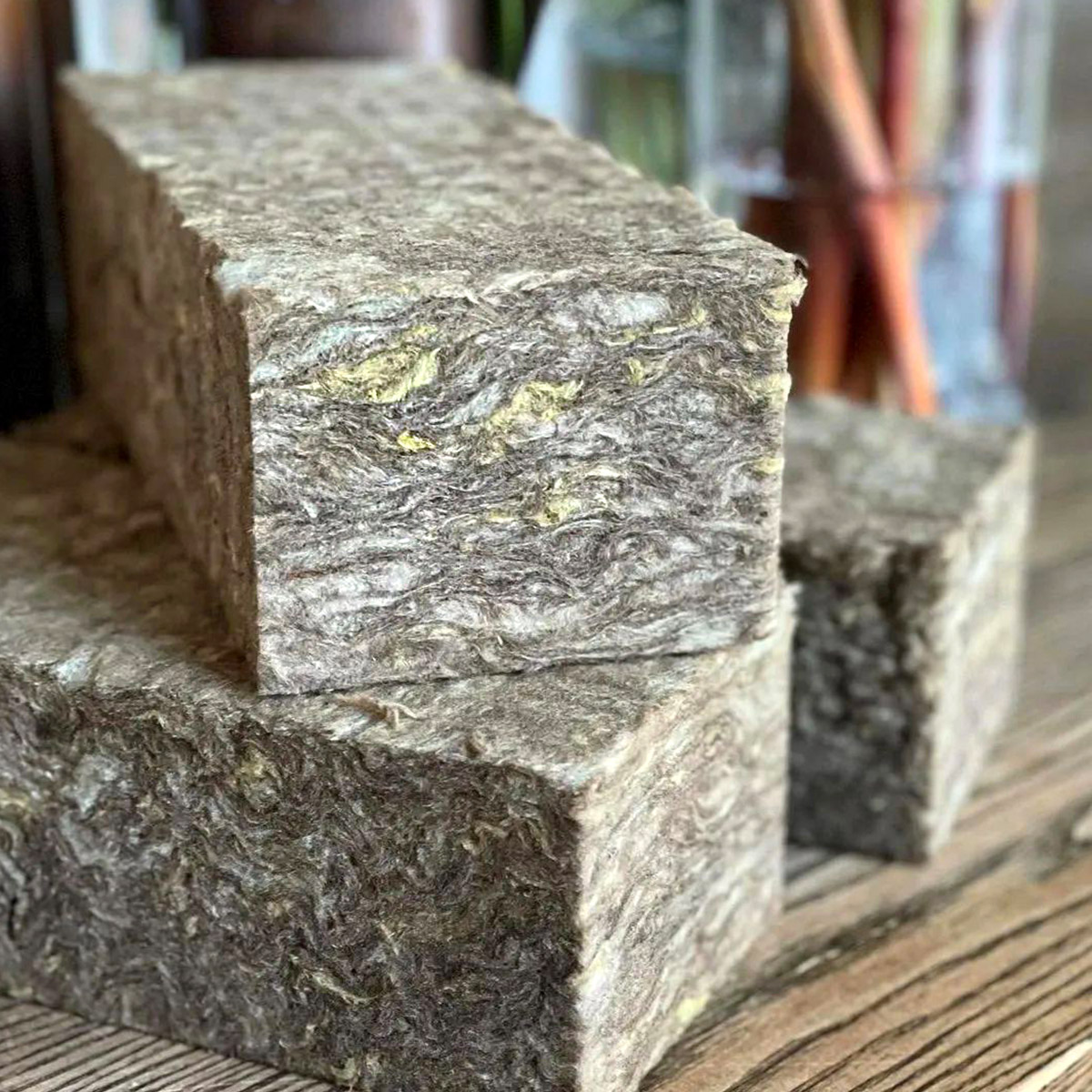 How to Use Agra-Wool's Biodegradable Floral Foam Alternative
The floral blocks are easy to cut with a simple knife and are usable for all flower arrangements. You name it, whether it be for dried flowers, silk flowers, or fresh flowers, Sideau® is here to make your sustainable practices better and sharper. Important to know that with Sideau®, you'll be able to re-use your biodegradable floral foam because of its sponginess, and have no necessity of wasting on new foam pieces within every new floral arrangement.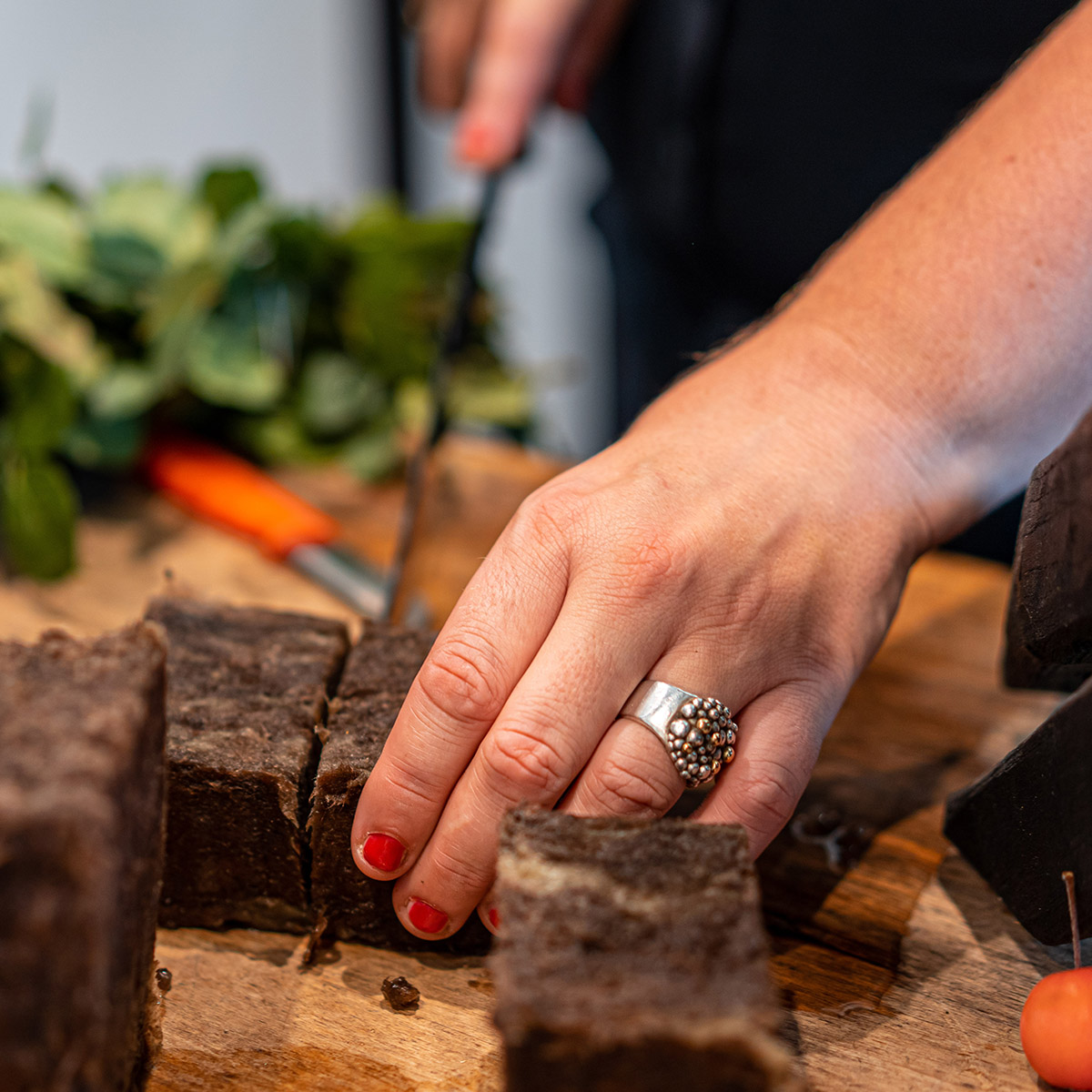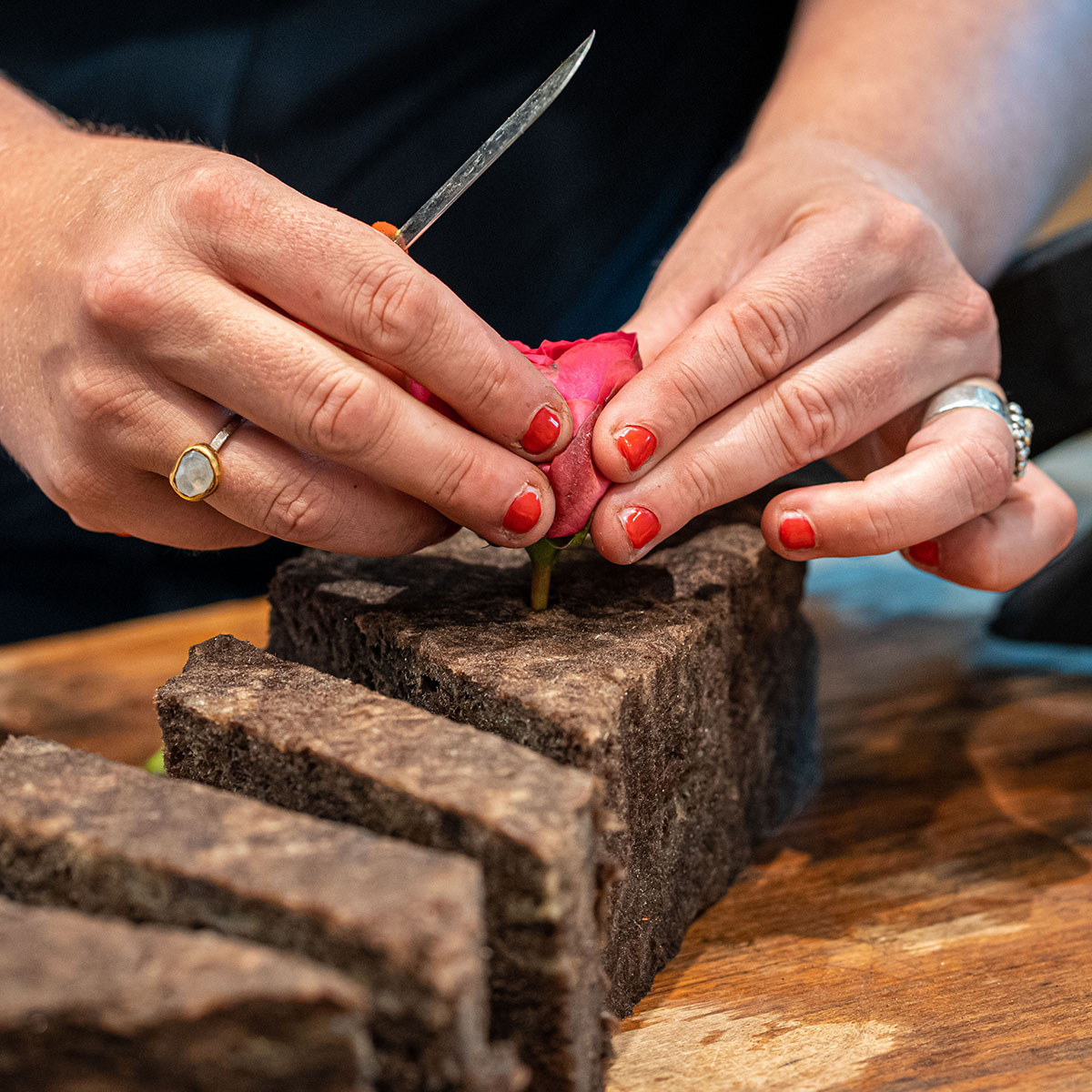 If there were to be any leftover pieces after cutting the Sideau® blocks, you can easily tear these pieces into smaller parts and keep them. Or you may reuse these as a replacement for potting soil to grow plants, flowers, or crops. Literally, anything works!
Start Making Biodegradable Floral Foam Your #1 Choice!
Why? You'll be helping the planet, it's that simple. Although changes do not happen overnight when you decide to take step one towards a more sustainable way of life when it comes to buying or creating products and businesses you're automatically in for a win.

Trusted by various floral professionals in the industry, Sideau® has revolutionized the way they see sustainability and the amount of creativity that can soar from using this type of alternative.
Wanna Join the Movement?
If you want more information about Sideau®, how the biodegradable floral foam alternative works, the availability of the product in different shapes and sizes, the product characteristics, and pricing, you can learn more directly on the Sideau website.