The creation of a new life has to be celebrated the right way, and what better way than finding the perfect blooms to decorate your upcoming baby shower? But hold on, not only any decor... Your baby shower decor must shine its way through and leave your guests in awe. You'll achieve this by finding the right flowers for your baby shower event. Sometimes a specific flower can trigger a memory, special event, or have personal meaning, but flowers are also used at baby showers because of what they symbolize."
For all the mommies out there looking forward to organizing your baby shower, make sure to take these four types of gorgeous blooms into account for the celebration.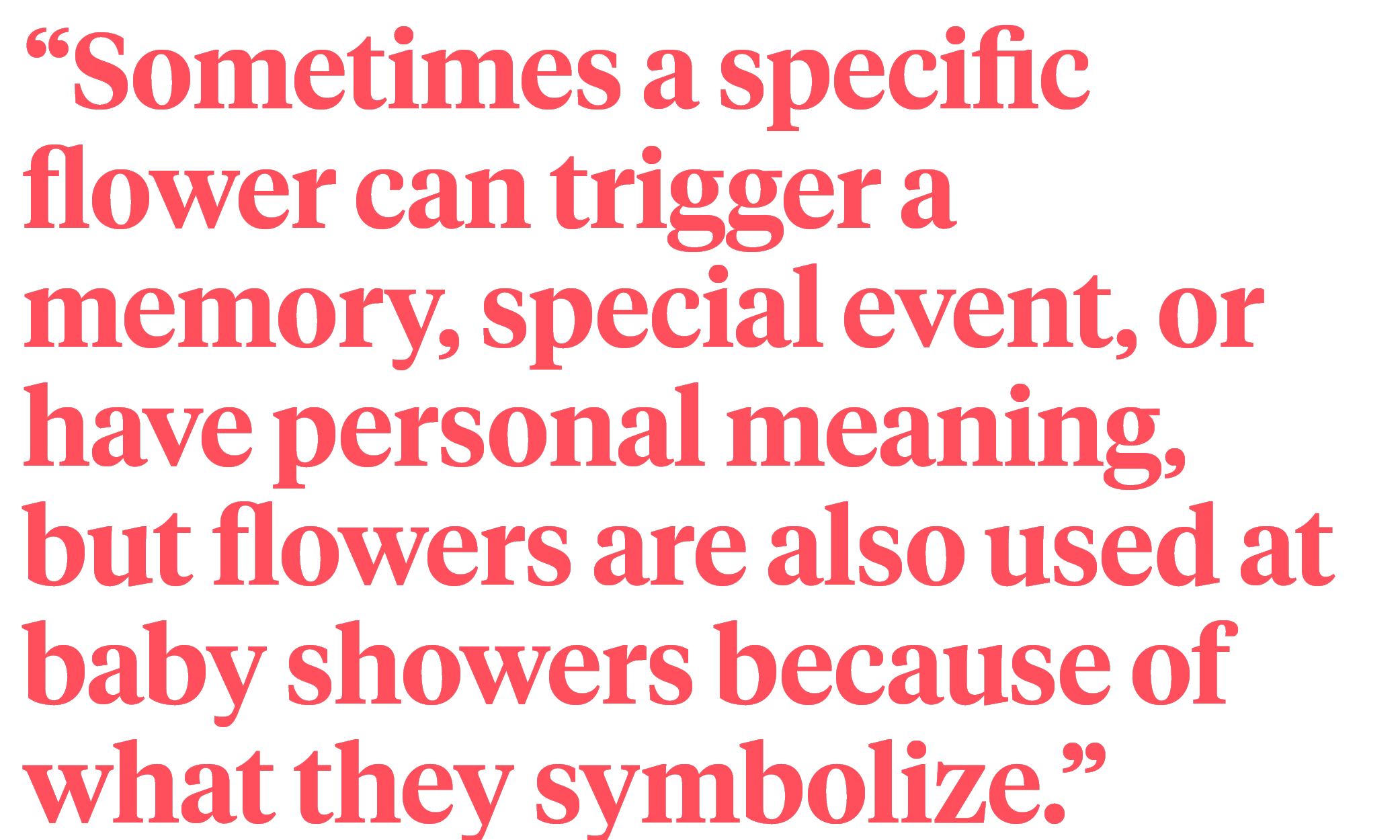 Four Symbolic Flowers for a Baby Shower
Before getting into experts' opinions as to what the four most symbolic flowers for a baby shower are, it's important to understand why baby showers are such important celebrations for future mothers and their loved ones.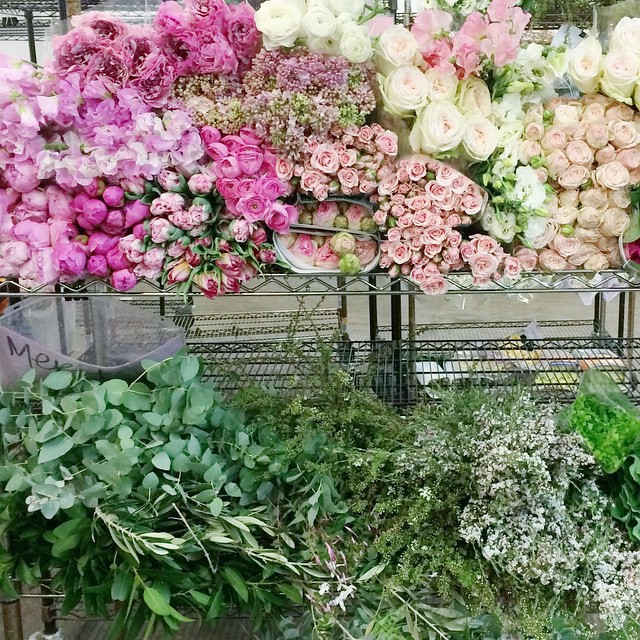 Baby showers are all about celebrating new beginnings, especially new life. Floral designers and event planners agree that there are a few things that make a space feel more festive and beautiful than the presence of flowers. Soft and delicate petals are the main character when it comes to choosing the right blooms to celebrate a family's new stage in life.
Here are four of the most symbolic flowers for a baby shower. Take note!
1. White Roses
Any guesses as to why white roses are categorized as one of the most symbolic blooms for a baby shower? Besides their stunning and angelical looks, white roses are often the flower of choice at baby showers because they symbolize purity, innocence, and youthfulness. You can read more about the meaning of white roses here: "The Meaning of White Roses."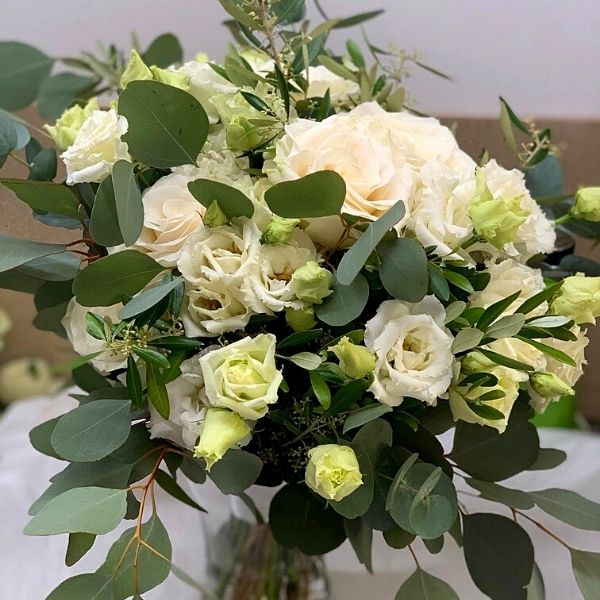 New Beginnings
White is often a color associated with new life and new beginnings as well, so placing white roses in your baby shower celebration is definitely a must if you want to share these wonderful feelings with everyone around.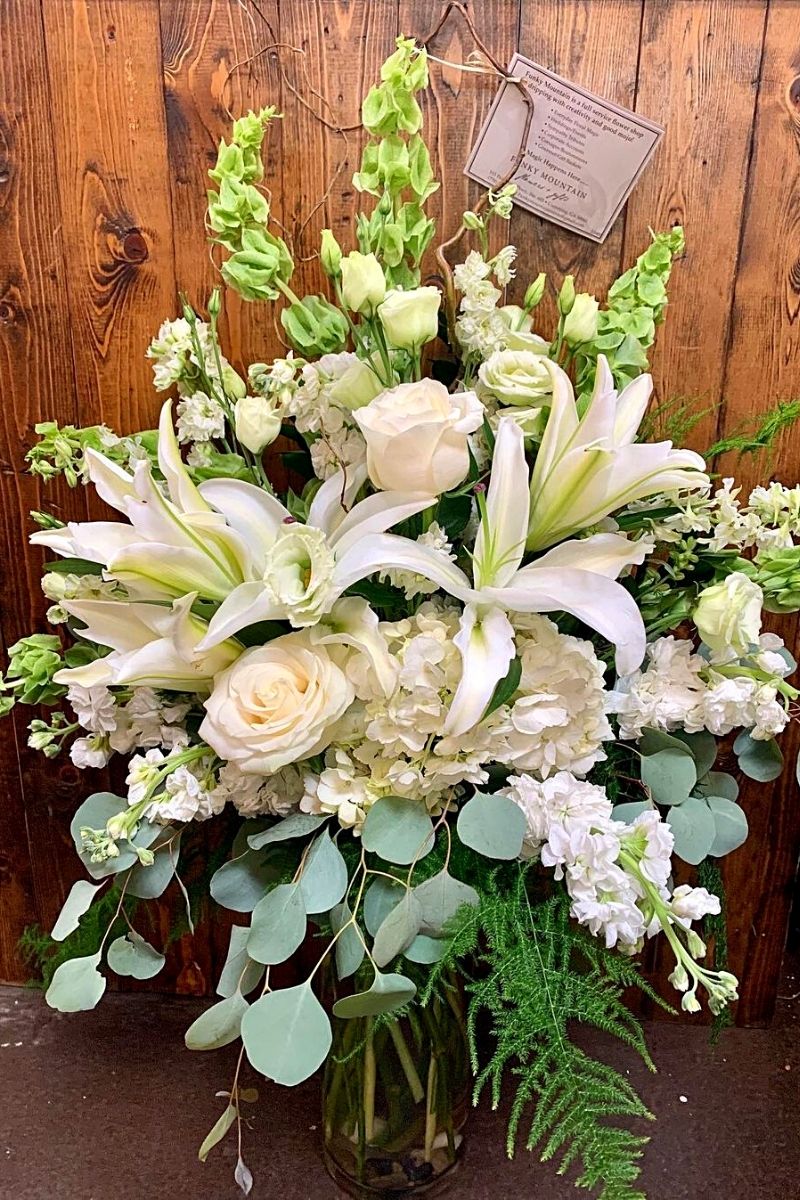 New beginnings
As said by many floral designers, it is best if white roses are combined and arranged with pastel-toned, colorful flowers to create more harmony and an impactful display overall. Like arranging them with colorful flowers to create an eye-catching display. Besides purity, white roses also represent youthfulness, innocence, young love, and loyalty. Because of this, white roses are often viewed as a way to symbolize new beginnings and have come to represent love like red roses do.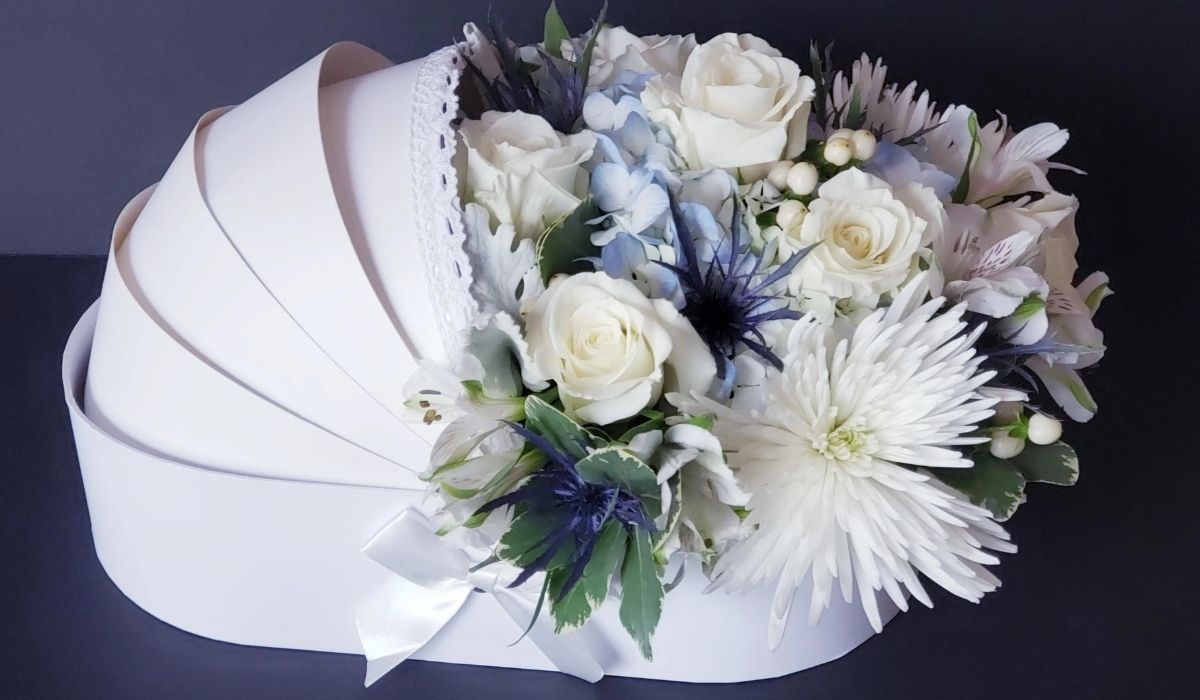 2. Hydrangeas
Who doesn't love the delicacy of hydrangeas? They are available in almost every color, but for a stunning baby shower celebration pastel colors usually look the best! Depending on the baby's sex, hues of soft and pale pinks can be used, or shades of baby blues along with lavender tones. Hydrangeas symbolize gratitude, grace, and beauty, exactly what baby showers look to portray.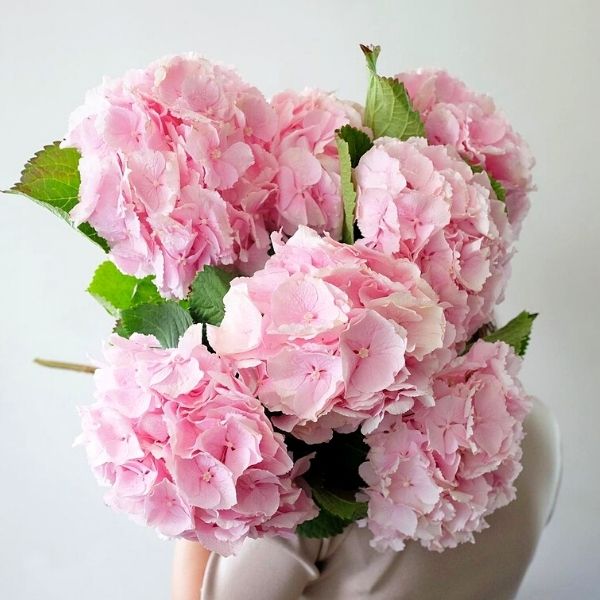 Pure Abundance with Hydrangea
Not only do they symbolize the above, but also radiate pure abundance because of their amount of delicate petals and perfectly round shape. Hydrangeas would also look great with a combination of white or garden roses as well. They are definitely one of the most symbolic flowers for a baby shower!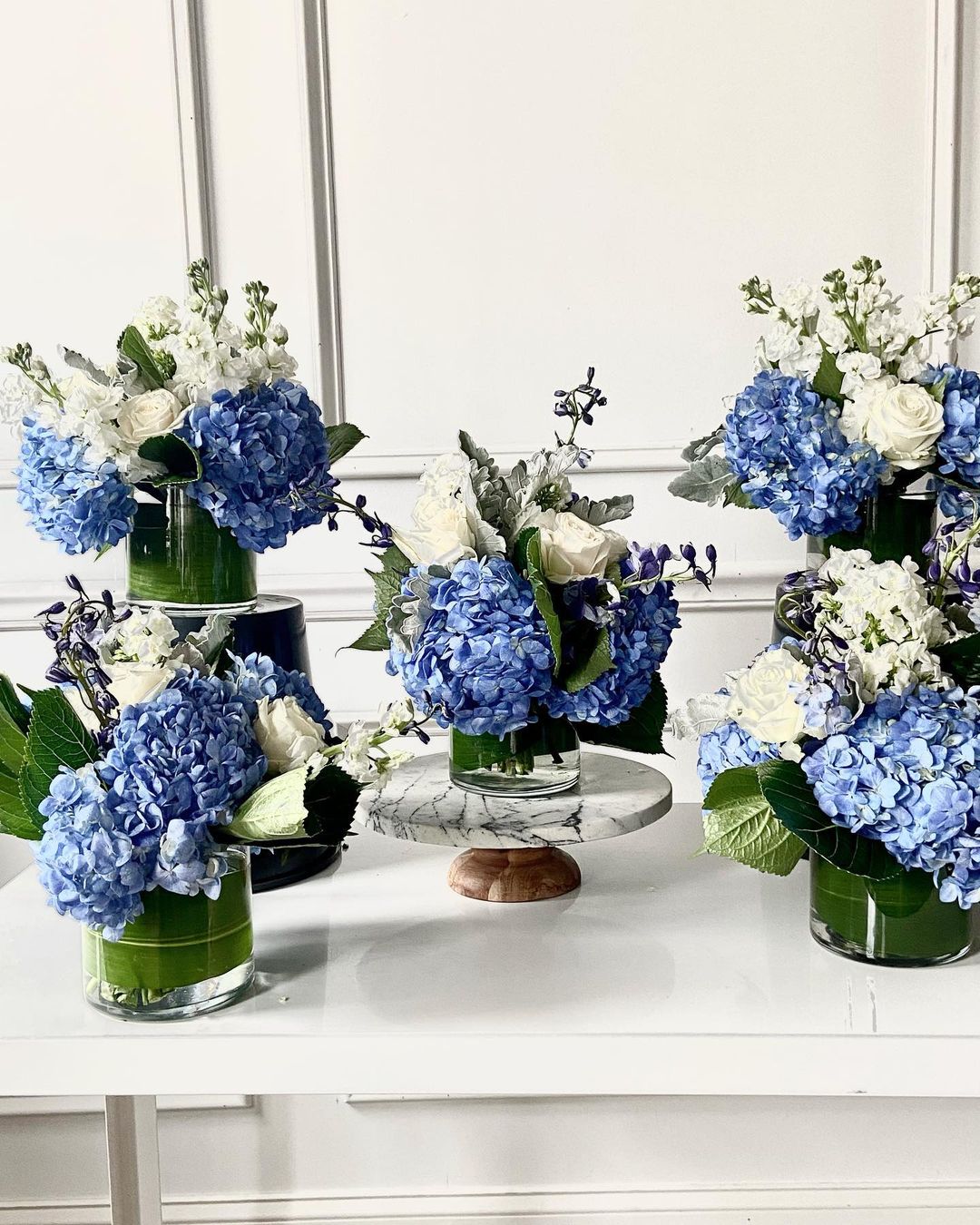 3. Peonies
Symbolizing honor, prosperity, and compassion, peonies are rapidly gaining popularity and are definitely one of the most symbolic flowers for a baby shower. Their pillowy, large petals make it the perfect type of flower to combine with green foliage. The best combo for a stunning baby shower floral arrangement!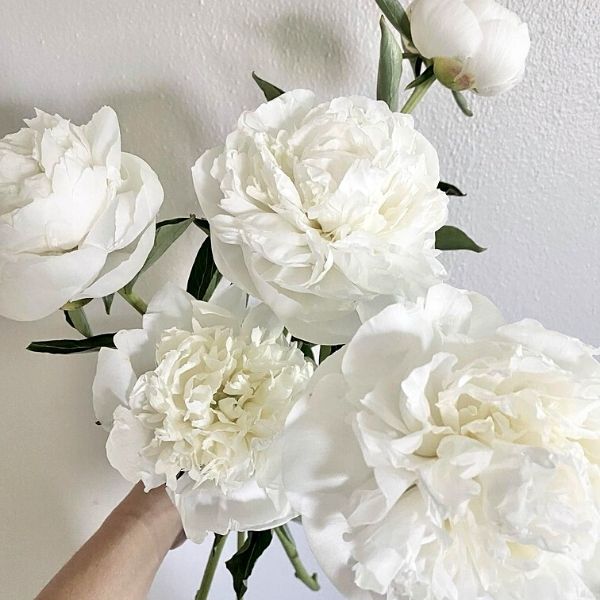 In Every Color, Except Blue
You've probably smelled peonies before, and their stunning flowers are hard to miss. Individual peony flowers can reach up to 10 inches wide, depending on the variety, and they come in every color except blue. So for a boy's baby shower, you can mix white ones with some blue flowers.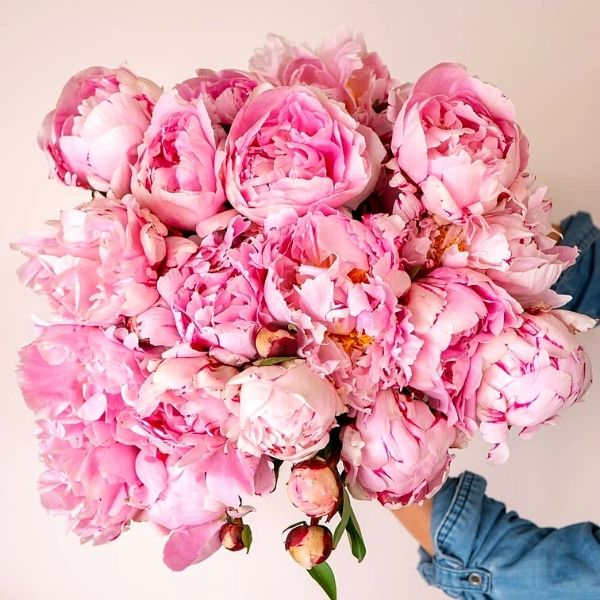 4. Carnations
Another great option preferred by floral designers and baby shower planners is carnations. Their divine look, mixed with a gorgeous range of colorful tonalities makes it one of the most symbolic flowers for a baby shower.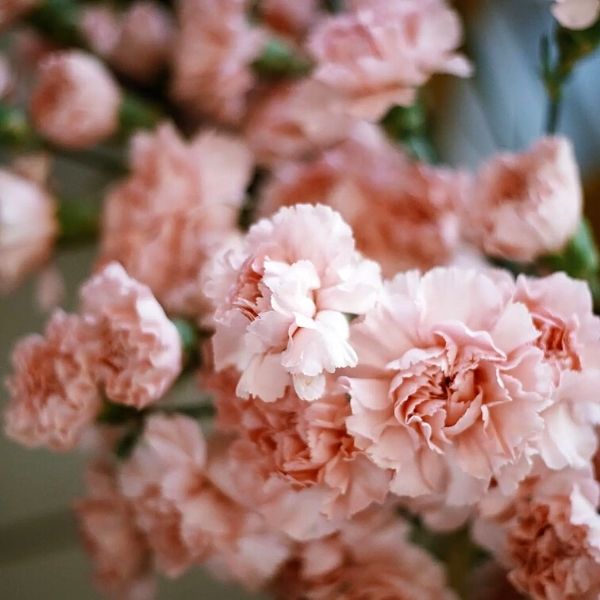 Fascination, Distinction, and Most Importantly, Love
Carnations have delightful petals that are reminiscent of a perfect baby shower celebration. Their meaning? Fascination, distinction, and most importantly, love. During baby showers, the love for a new life is celebrated, and carnations will always be a great addition to your baby shower decor.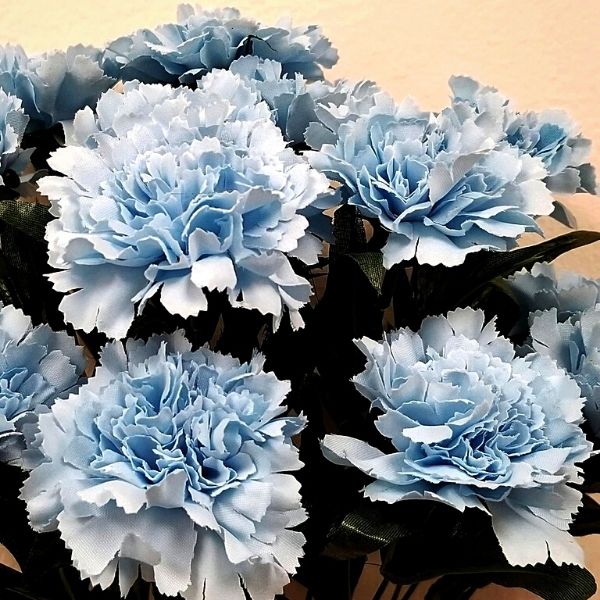 Blue Carnations
Carnations in blue for a baby boy must be painted or in silk, as blue carnations are flowers that don't grow naturally anywhere in the world. You can create adorable shower centerpieces that are filled with carnations, daisies, baby's breath, hydrangeas, and roses. And perhaps decorated with bows and little bears or rattles.