Mr. Summer is in town! And he has brought sunflowers with him, just like he does every year because these flowers are the true heralds of the happy days. They are not the easiest of flowers, so it would be wise to follow these sunflower care tips from one of the best Dutch helianthus growers to keep your flowers in shape and live up to these sunny moments.
Helianthus a.k.a. Sunflower
Are you aware that the scientific and common names of this vibrant bloom, 'Helianthus' and 'Sunflower,' mirror each other's meaning? Helios and anthos, the Greek words for 'sun' and 'flower' respectively, converge to form 'Helianthus'. This name is a nod to the sunflower's distinct characteristic of tracing the sun's path across the sky. This trait is not lost in translation; other languages echo it too. For instance, the term 'tournesol' in French and 'girasol' in Spanish, both translating to 'sunturner', reflect the same fascinating sun-tracking behavior of the sunflower.
Although there are ancient Greek myths about the sun god Apollo that speak of a sunflower - probably the reason why the botanical name was chosen in Greek - this flower is actually native to North America. The sunflower has different meanings, and reminds us to embrace joy, seek out light, and stand tall in the face of adversity. The sunflower was a common crop among Native American tribes throughout North America that used it for food and medicine.
The helianthus is believed to have been first cultivated by the Mexican Indians as far back as 2,600 BC, and only arrived in Europe in the middle of the 16th century - long after the ancient Greeks and their sun god Apollo.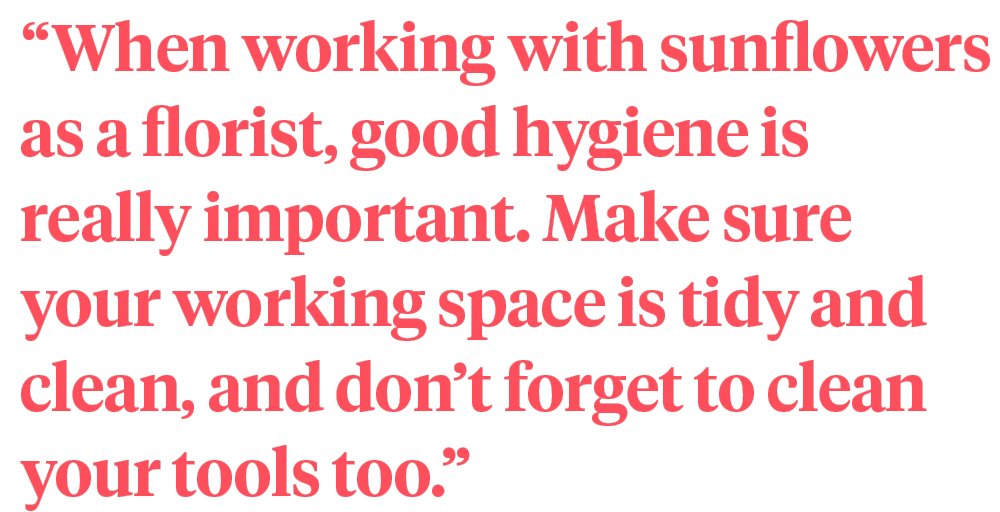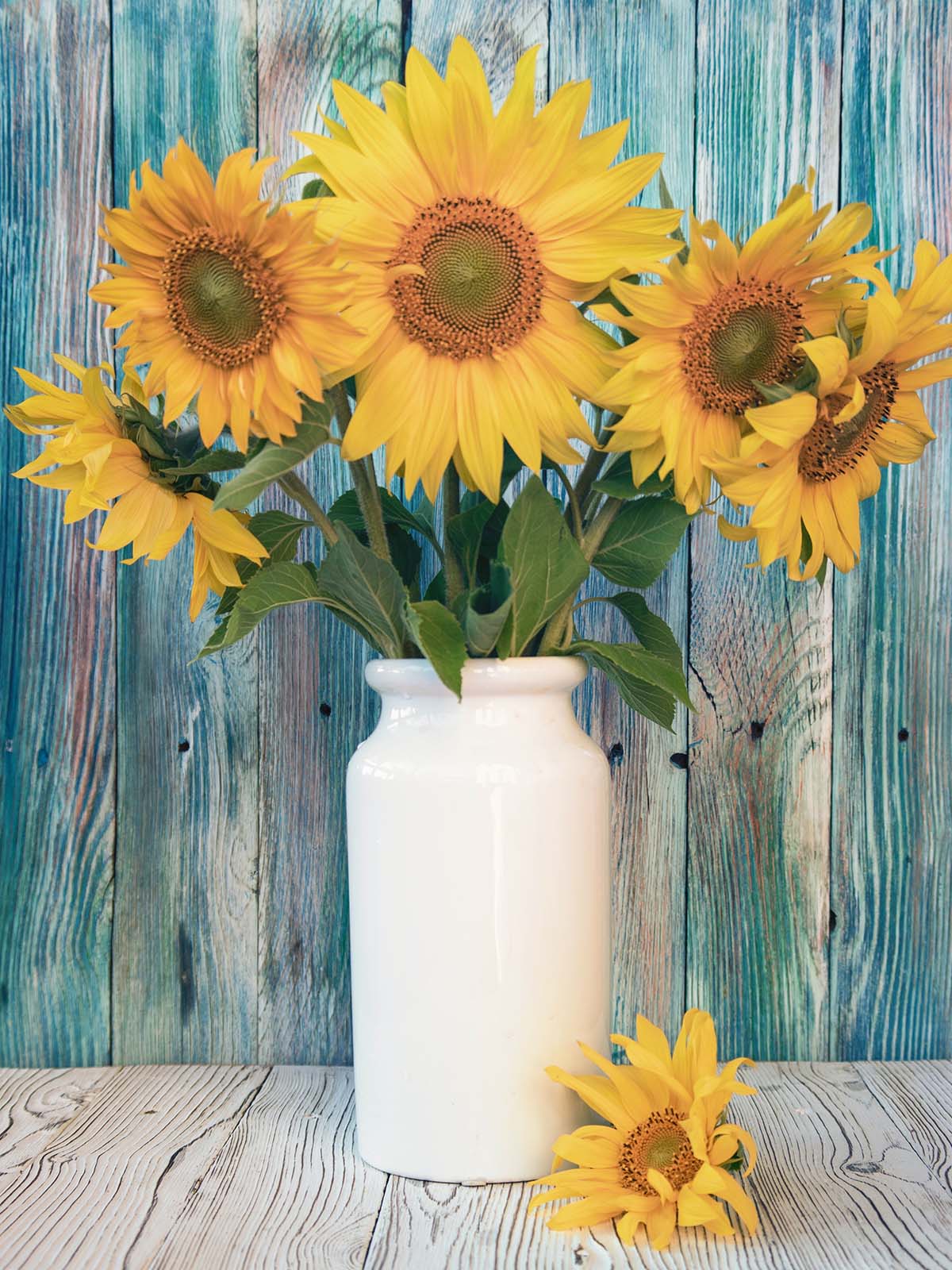 Why Do Sunflowers Follow the Sun?
Some plants move their flowers or leaves towards the light source. This movement is called heliotropism, the motion of plant parts in response to the direction of the sun, enhancing the photosynthesis process and increasing growth rates. Sunflowers are one of several plant species that make optimum use of light by tracing the direction of the sun.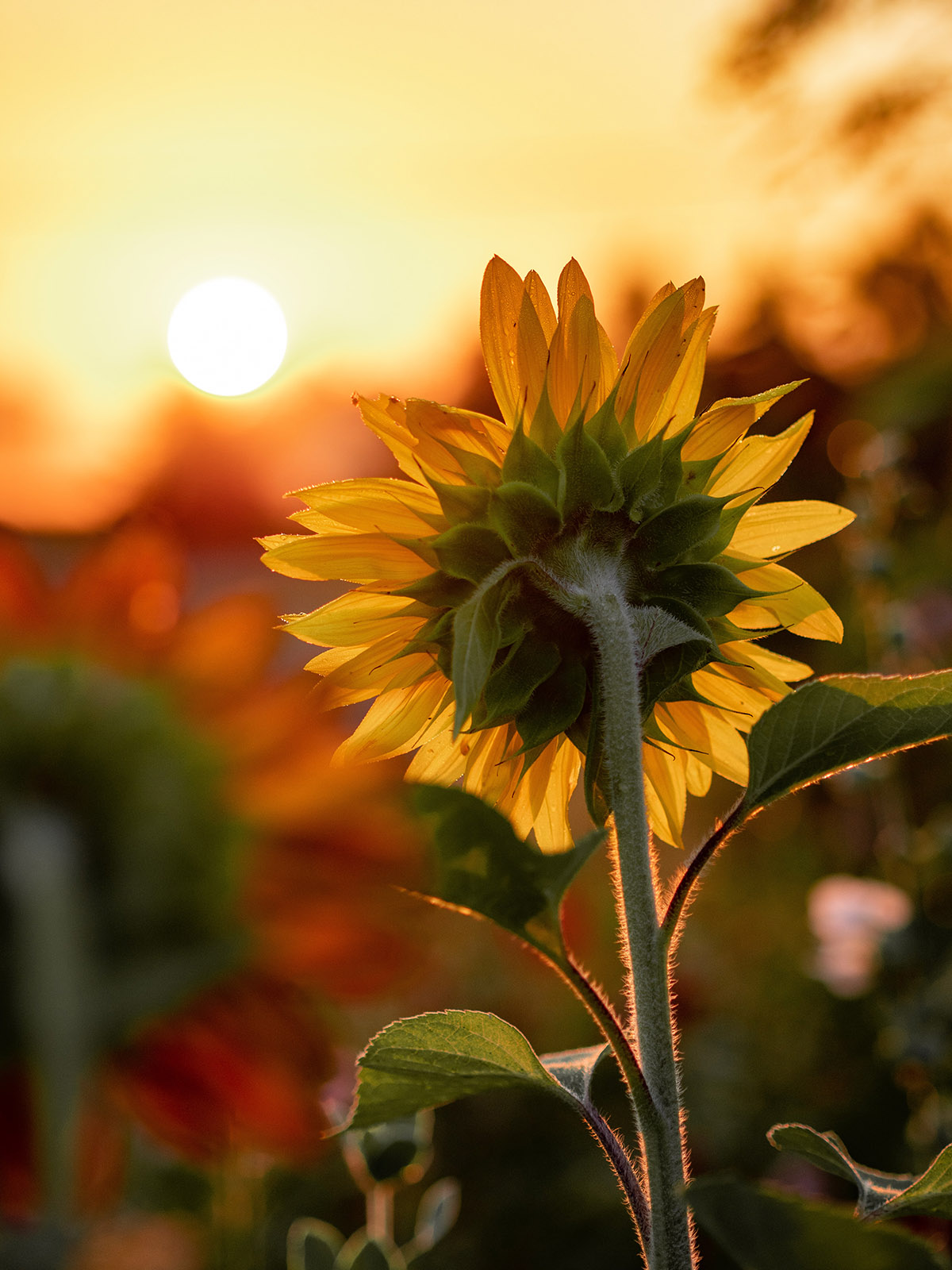 Vincent Van Gogh
Sunflowers inspire many artists. The most famous sunflowers depicted were those painted by the Dutch painter Vincent van Gogh, who depicted the beauty of the sunflower through two series of paintings. The first series of paintings was created in 1887 in Paris, and it shows sunflowers lying down. A year later, another series of Van Gogh's paintings with the Sunflower motif was created. This time, however, Sunflowers were painted in a vase.
Just google and you'll find plenty of other painters who depict sunflowers beautifully, but none have come even close to the fame of good-old Van Gogh. Sad fact is that these for the majority unknown painters have probably earned more money with their paintings than the master himself, who traded most of his paintings for some food, or drawing or painting supplies. Post-impressionism wasn't the thing yet in those days.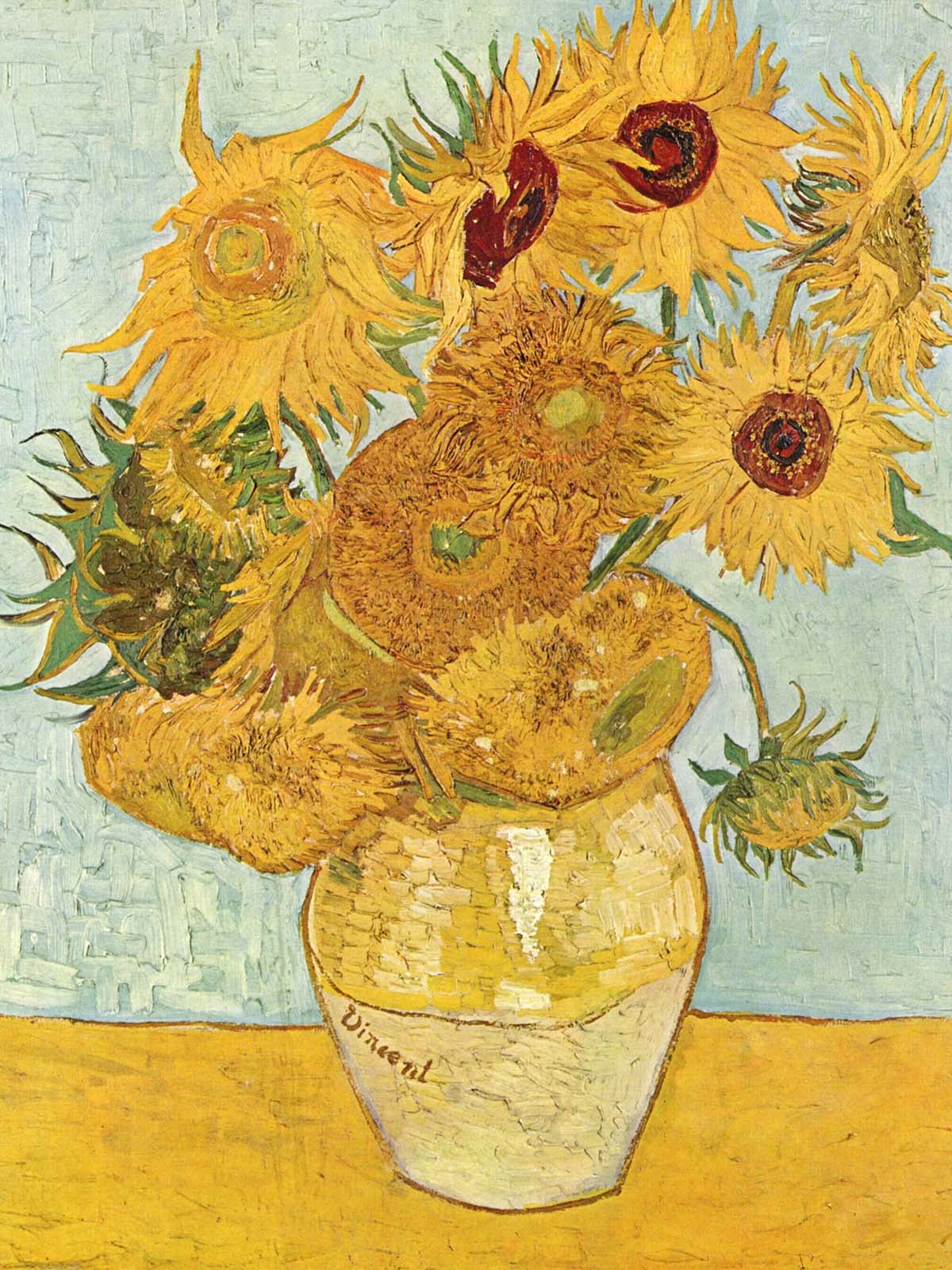 Sunflower Care Tips From Grower Jan van Boksel
Jan van Boksel is a top grower of sunflowers. Jan comments on the long shelf life and vase life of his sunflowers:
"To keep sunflowers in top shape starts here on the farm. The water must be kept clean, so we put a Chrysal CVBN tablet in the water bucket before we ship the flowers. This is actually strictly required when you want to sell your flowers at the Royal FloraHolland auction. The chlorine tablet neutralizes harmful slime and prevents the drooping of the sunflower.

Other tips to prevent your sunflower from hanging their heads is simply cutting off a bit of the stem and putting the flowers outside for a night. Also, the cold storage works very well, sunflowers can handle cold conditions very well. The next day they will be looking upwards again.

And be sure to replenish the water regularly. We always put double the water in our buckets before shipping to our customers or the auction to be sure they don't go dry. These flowers love to drink water!"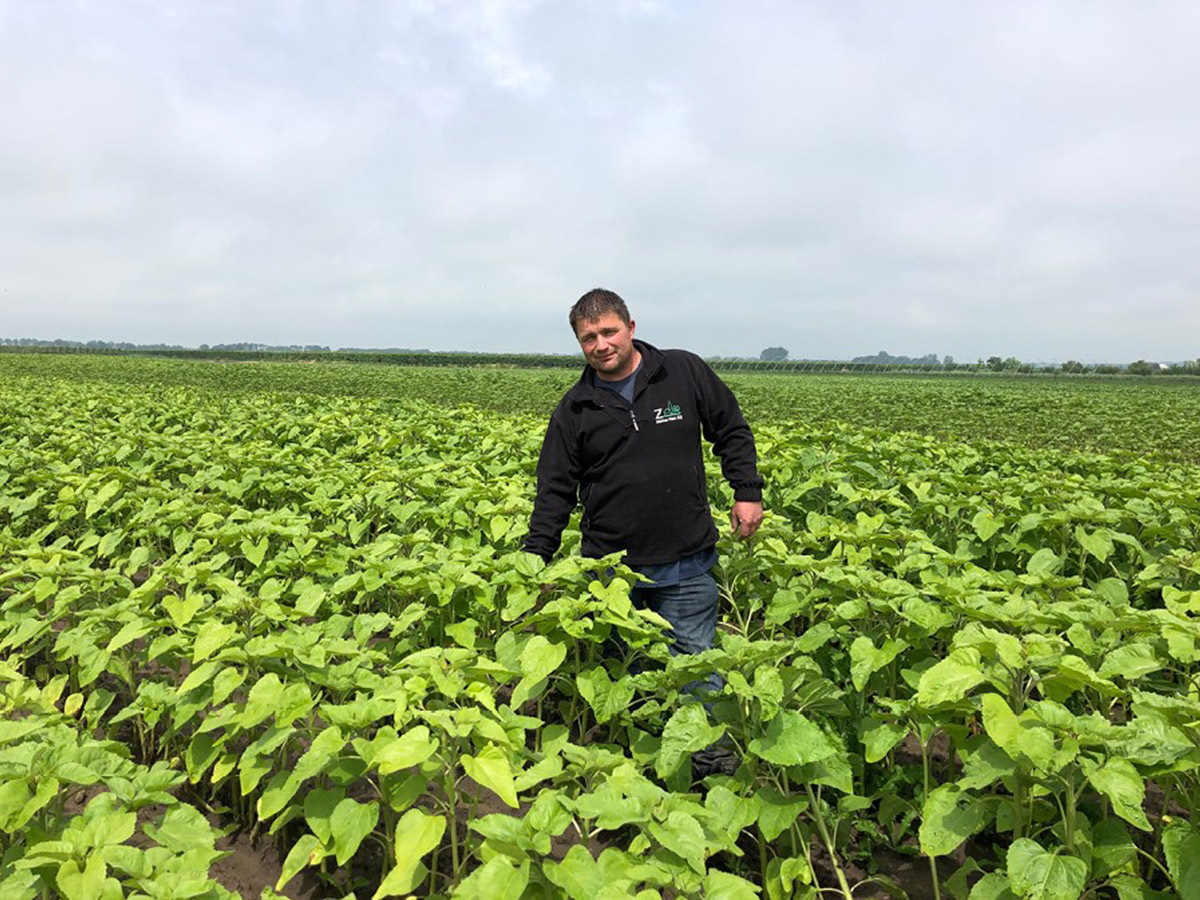 Chrysal's Care Tips for Florists
Long shelf life is important for every florist. You want your customer to enjoy your (sun)flowers for a long time. A happy customer is a come-again customer. When working with sunflowers as a florist, good hygiene is really important. Make sure your working space is tidy and clean, and don't forget to clean your tools too.
To keep sunflowers in good condition while in your shop Chrysal recommends using a conditioner like Professional 2. If you do, your customers will surely enjoy their flowers a lot longer.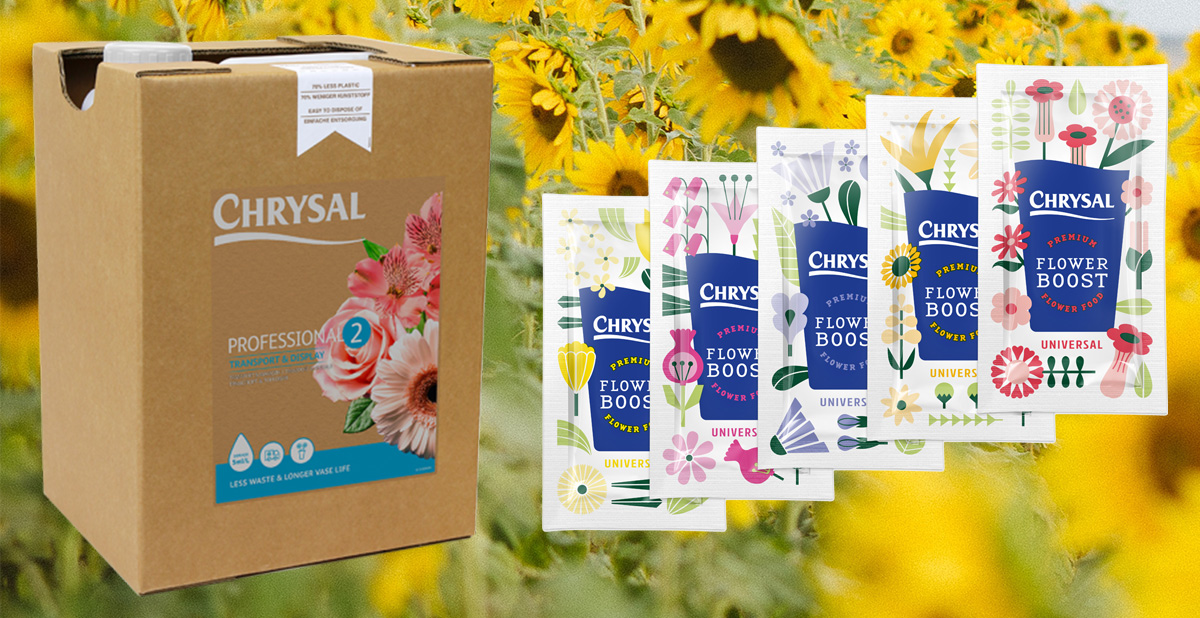 Chrysal's Care Tips for Consumers
As Helianthus are sensitive to contamination, it is extra important to use a clean vase, preferably made of glass. Start with cutting the stem 2-5 cm with a clean, sharp knife or secateurs. Use Chrysal Better Bloom flower food to keep your sunflowers fresh and beautiful for the longest.
Header image by Jeb Buchman on Unsplash.