Aren't they simply beautiful? Kahala Roses are the summit of romantic garden roses. The original creamy peachy Rose Kahala and its sister Rose White Kahala from breeder Brown Breeding are among florists' favorites, and not seldomly the first pick for bride bouquets. Let florists from all over the world tell you of its sheer beauty in these short stories from social media.
Rose Kahala From Brown Breeding
Although just as timeless and beautiful as the traditional rose, what sets a garden rose apart is its bloom shape, scent, and high petal count. Compared to the traditional rose, with its characteristic bloom shape, the cup of a garden rose is much wider and brimming with petals. Brown Breeding from Ecuador is the creator of two of the most beloved varieties Kahala and White Kahala.
The name Kahala is directly derived from a neighborhood in Honolulu, Hawaii, and is famous as an icon for wealth and the rich. It is just the perfect name for a rose that is radiating luxury, style, and class.

Rose Kahala
Kahala is stunning, mainly due to its unique color: a champagne cream tone that fades into a warm and delicate shade of powder peach. Its particular nuance lights up when combined with orange gradations and autumn leaves, making its peach even more romantic and extremely warm.
Russian florist Malenkaia Gollandia ('Little Holland') from Karnodar is a big fan of the Kahala Roses. Image from @malenkaia_gollandia.
At Kompliment Flower they adore Rose Kahala. These are just two of the many images they share with Kahala (image from @kompliment.flower).
From the left: Wedding bouquet for the lucky couple Alessia and Gianluca by Italian florist Vivaio Roberti from Brescia (image from @vivaioroberti), stunning bouquet by Hong Kong wedding florist Praise Floral (image from @praise_floral).
From the left: Sophie Holmes from @foxglovesofbirchington (UK): "Such a stunning rose... Rosa Kahala 😍.", Amélie Gamper (@ameliegamper) from Eucalyptus et Mimosa (France): "Mes préférées 😍 #roses" (My preferred roses).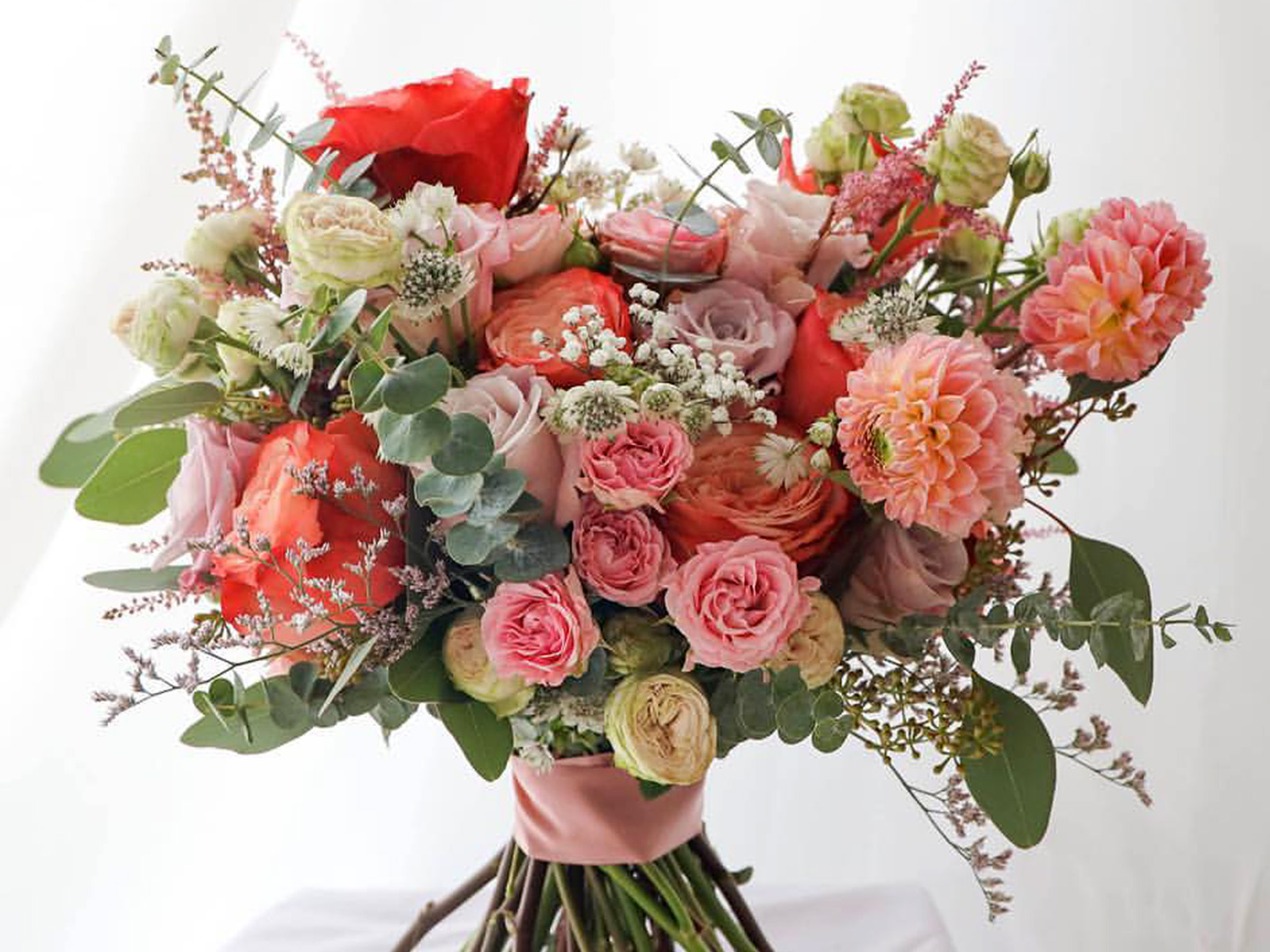 One more wonderful bouquet from Hong Kong. This one was included in Infleurence's wedding collection (image from @infleurence).
Rose White Kahala
Rose White Kahala is a very romantic rose, great for use in floral wedding designs. A breathtaking creamy white colored rose with a touch of green on the petal edges.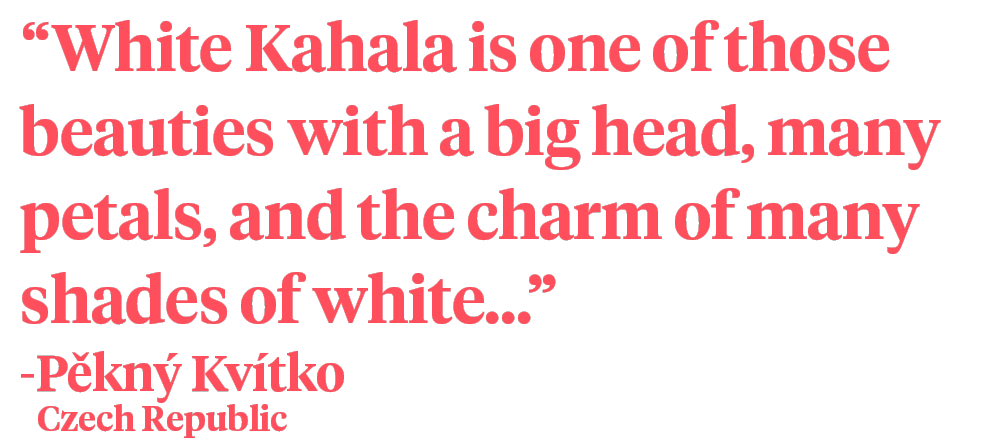 Isn't she amazing? The distinct color changes over time when blooming, turning the rose into a whiter and whiter tint. You'll love every shade of it, for sure!
From the left, Hong Kong florist Bubby Flowers present this romantic and bespoke bouquet (image from @bubbly.flowers.studio). Lovely summerly combination with hydrangeas from Floral Design Bremen in Schwachhausen, Germany (image from @floraldesignbremen)
From the left: Not your typical bridal bouquet by Wells Floral, Hong Kong (image from @wells_floral), Classic bouquet from Finnish floral artisan Hanna Rutanen at Shishi Blomster (image from @shishiblomster).
From the left: @peknykvitko from the Czech Republic: "White Kahala is one of those beauties with a big head, many petals, and the charm of many shades of white…", Chloe Cook from @forgetmenotstheflorist (UK): "Favourite flower of the weekend goes to these beauties, White Kahala! 🤍😍."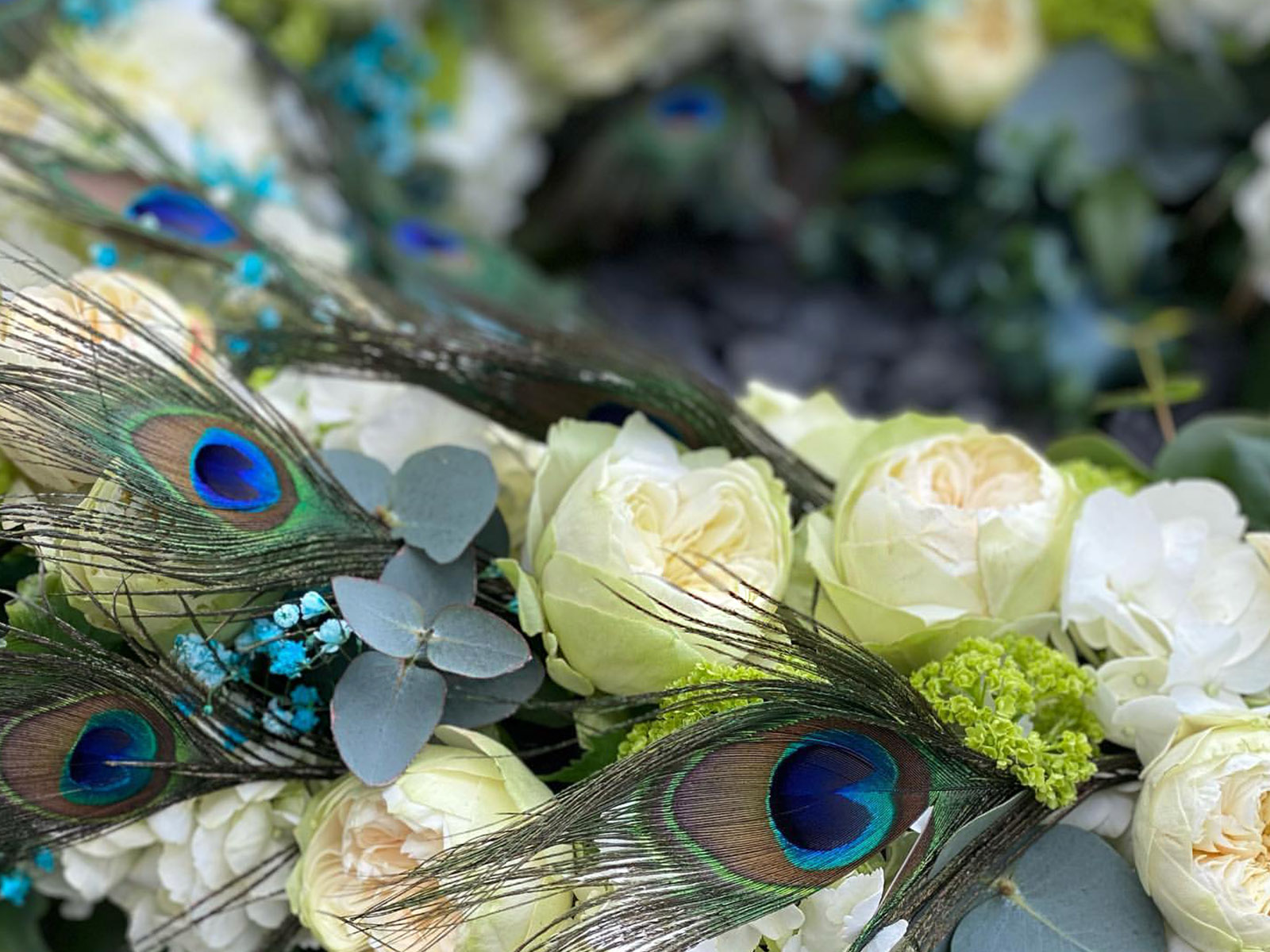 At Decofresh, they are extremely proud to have the Rose White Kahala in their assortment of exclusive roses. Image from @decofreshroses).