A multidisciplinary architecture firm called External Reference partnered up with LaMáquina by Noumena to focus on creating experiential spaces that break the boundaries between architecture, art, and high technology. In their most recent endeavor, which was displayed first during the 2022 Dubai Design Week Disseny + Salut in Valencia, and again at the 2023 Milan Design Week, they showcased Pure Plants, 3D-printed plant sculptures that were one of the most innovative projects seen yet.
3D-Printed Plants That Act as Air Purifiers and CO2 Absorbers
'Pure Plants' is a collection of flower sculptures 3D printed by Barcelona-based practice LaMáquina utilizing a new material that can absorb CO2 and so purify the air, whether indoors or out. The studio used its knowledge to develop the concept and design for Pure Plants which undoubtedly caught the attention of many during recent Design Weeks.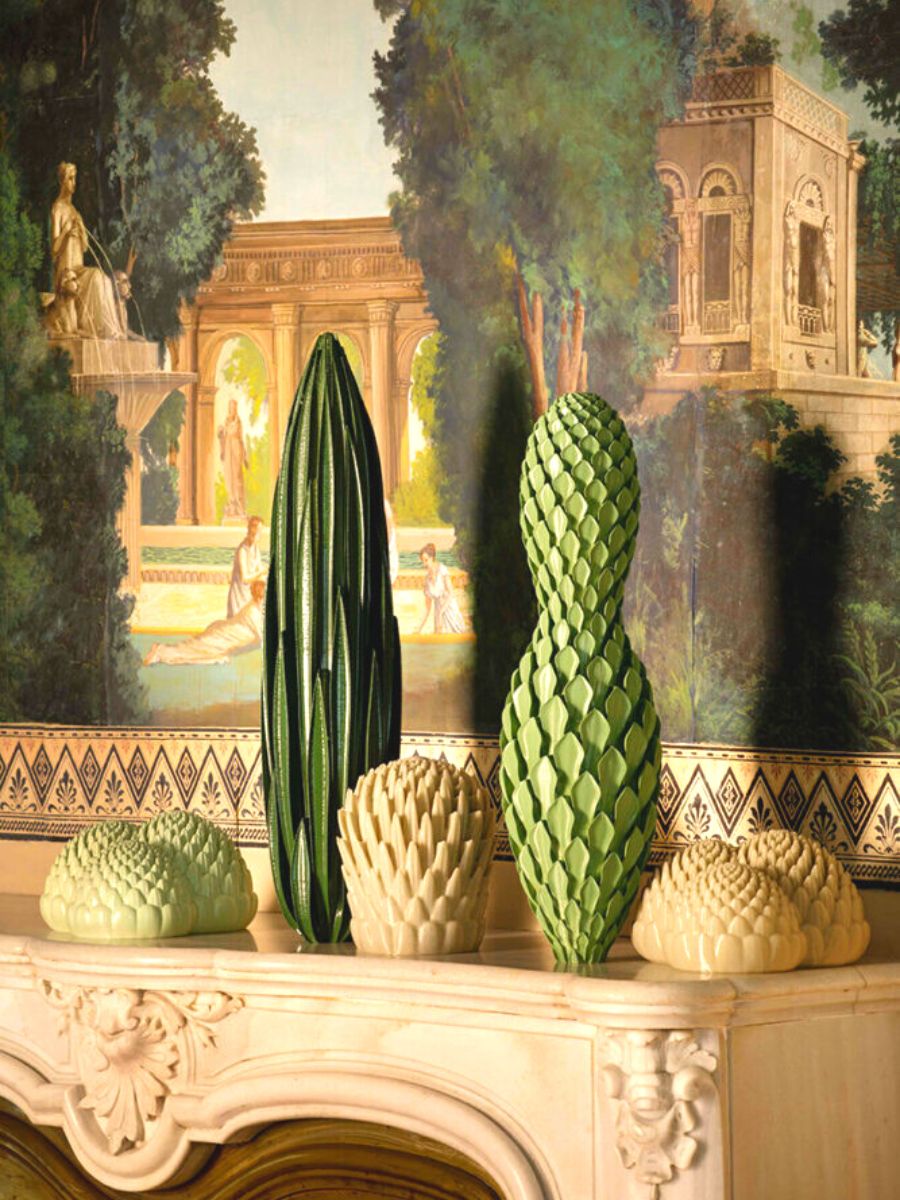 External Reference, under the direction of Carmelo Zappulla, has developed a series of sculptures in the shape of plants that evoke real species and can purify the air thanks to the use of 'Pure.Tech' technology. These sculptures sit at the intersection of organic morphologies and new technologies, art and nature, and design and sustainability. He shares:
"The interpretation of these worlds into complex geometric patterns and parametric systems has continuously guided my work. As in nature, I am interested in the spaces and objects I design changing over time. I want them to have performative elements."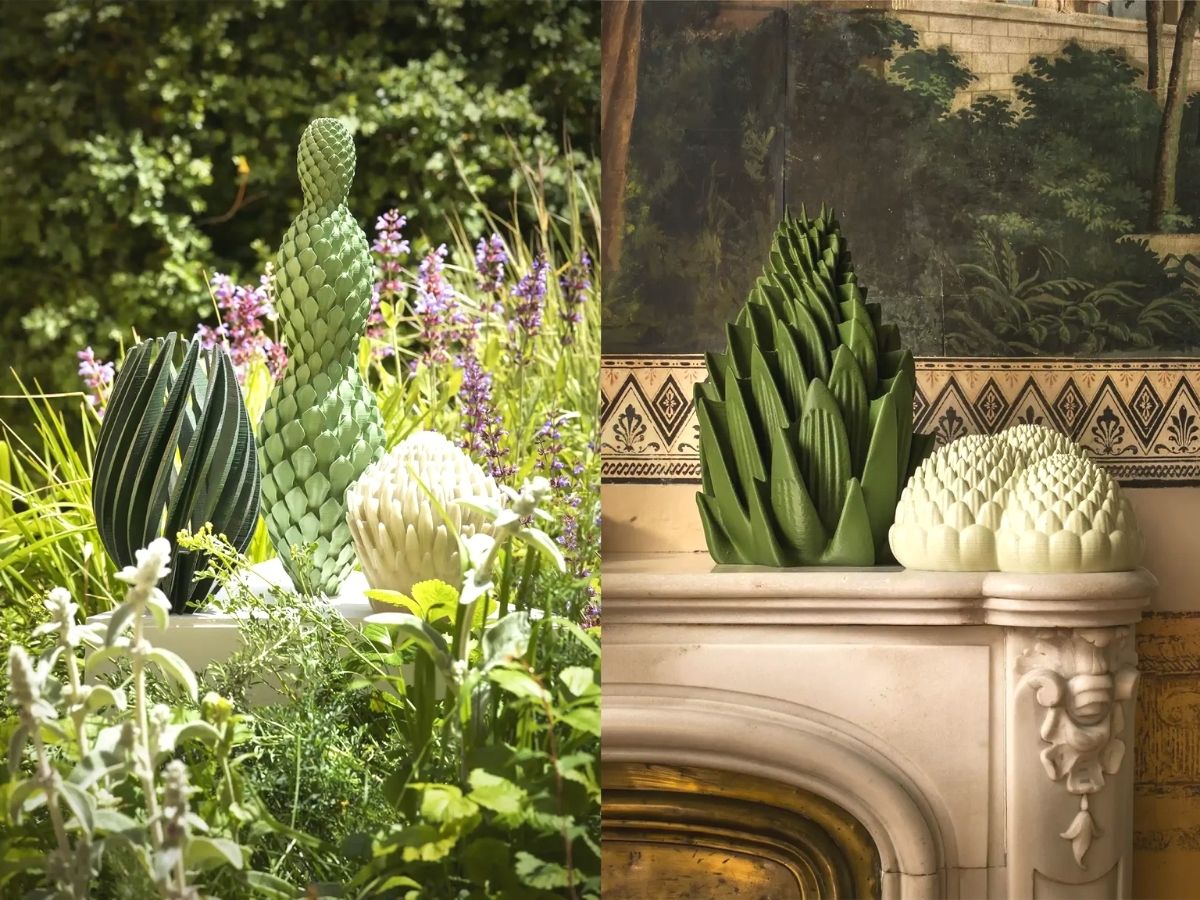 On the other hand, LaMáquina materialized the Pure Plants designs using parametric design tools and 3D printing, enabling the transformation of the natural laws of phyllotaxis, a characteristic of leaves, into living sculptures. By combining Pure.Tech technology with PLA, a bioplastic made from corn dextrose (sugar), the team successfully created a 100% natural mineral compound that can absorb and neutralize CO2, nitrogen oxides (NOx), and volatile organic compounds (VOCs).
Development of the Air-Purifying Plant Collection
The idea was introduced by the studio in 2020 with the first Christmas tree constructed of Pure.Tech, is a smart biomaterial that can photolyze to absorb more than 15 kg of CO2 annually. Based on this experience, External Reference enlarged the purifying plant family in 2021 in various forms, hues, and species to encourage sustainability and raise the standard of the air we breathe by fusing cutting-edge technology with a novel strategy. Prior to the exhibition at Milan Design Week in 2023, Pure Plants was initially shown in November 2021 at Dubai Design Week and in Spain in 2022 at the Disseny + Salut (Design + Health) exhibition run by World Design Capital Valencia.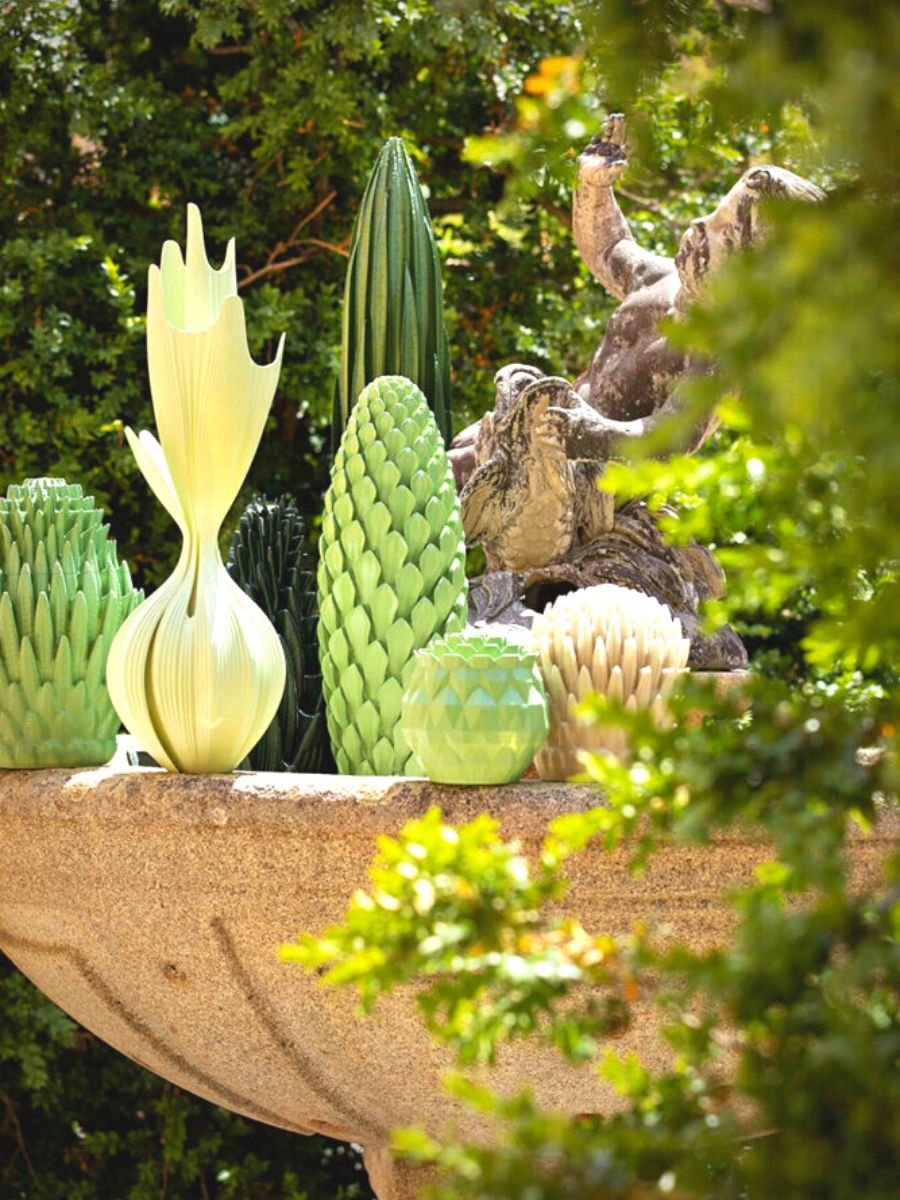 More About the Pure Plants Project
Pure Plants' design adheres to the biomimicry tenets. Each plant displays a complex geometry that draws inspiration from the phyllotaxis pattern, a natural occurrence that has been artistically interpreted, changed, or manipulated using parametric tools. Incorporating the primary role of real plants in the environment—CO2 absorption—air purifying 3D printed sculptured plants give any area a sense of the outdoors.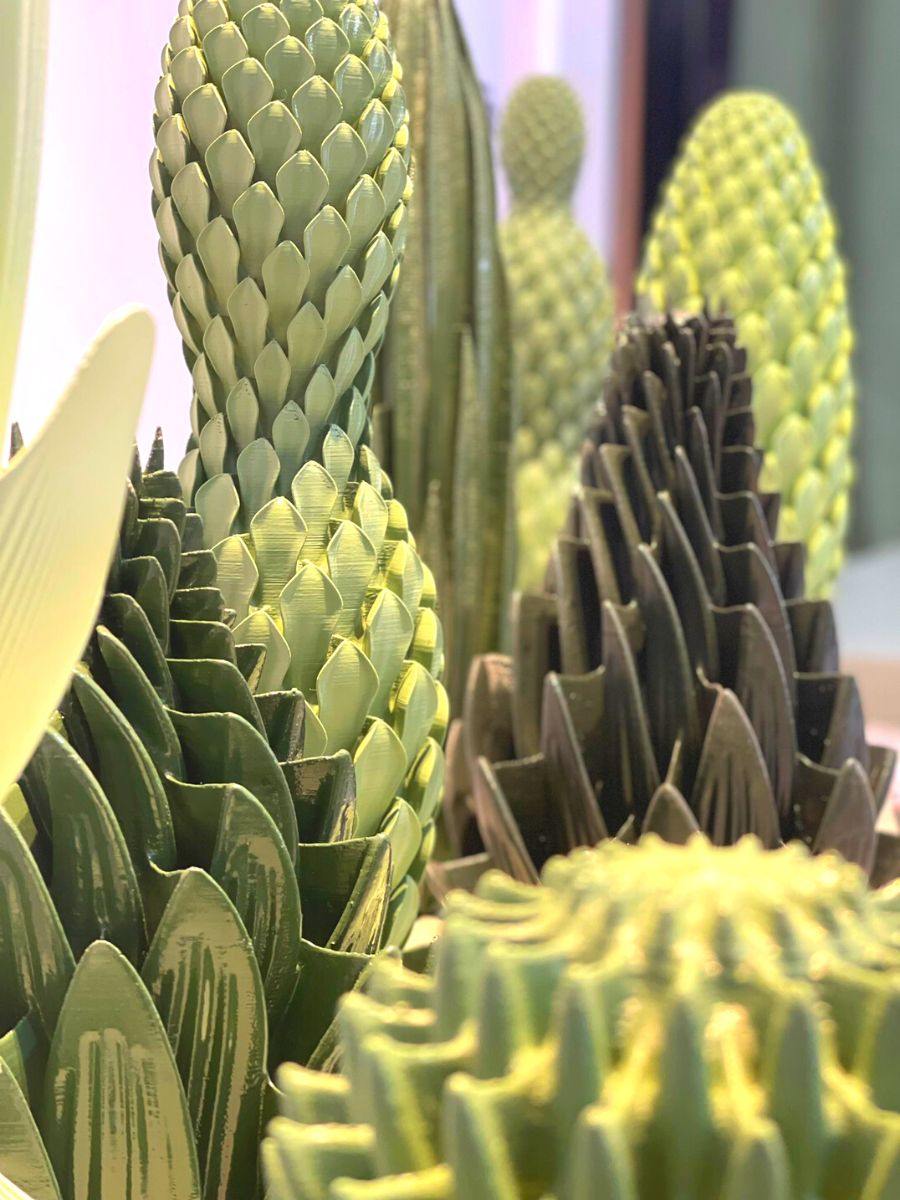 The Pure Plants product line, which comes in seventeen different sizes and designs, takes into account the user's financial situation, practical requirements, and aesthetic choices. There are no electrical plugs or chemical applications on the device, which is entirely safe. Curiosity is piqued in the consumer, and it offers and exemplifies the role of a healthy natural environment in a design product.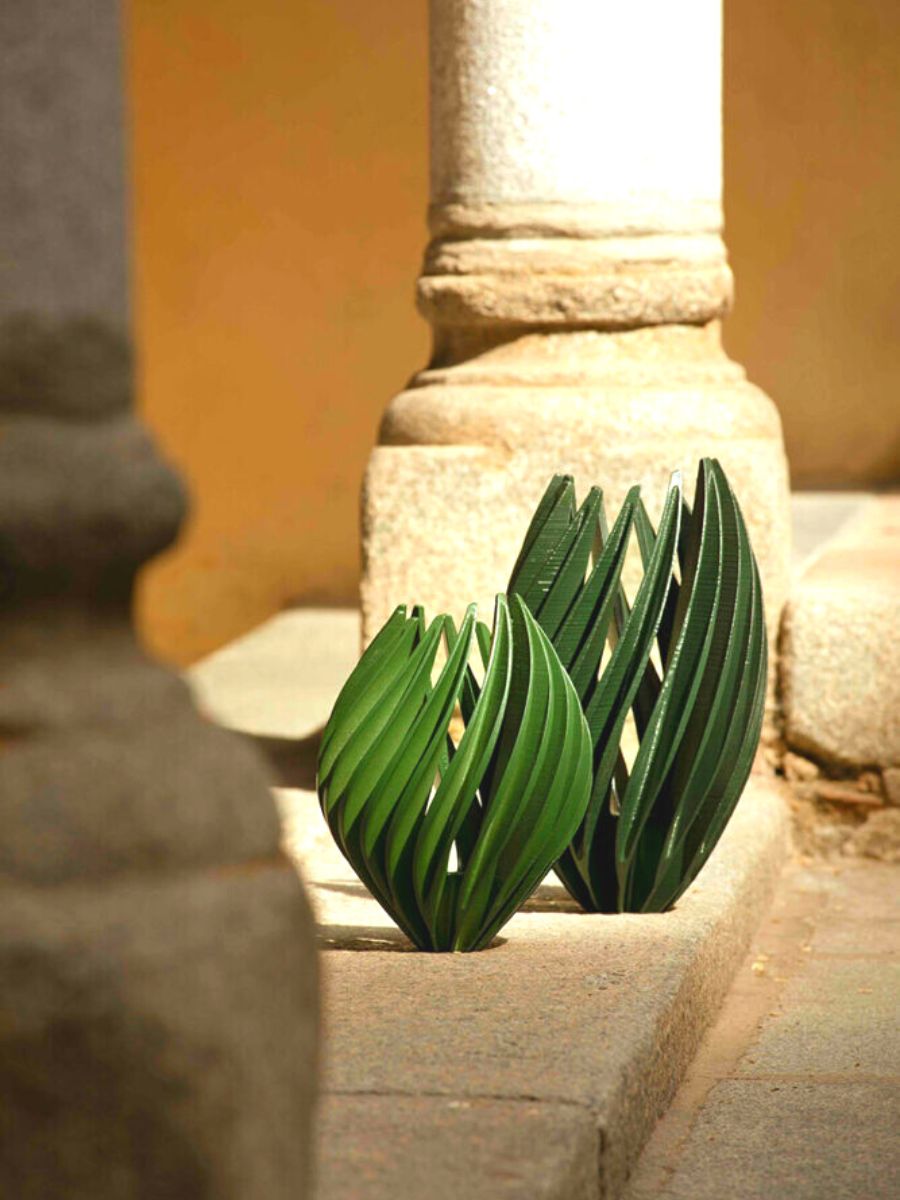 Pure Plants is a statement product that increases environmental consciousness in both the design and consumer spaces thanks to its nature-inspired design and capacity as an air-purifying sculpture manufactured utilizing optimal manufacturing procedures. When implemented, Pure Plants creates wholesome public and communal areas while bringing attention to concerns like trash management, air pollution, and the importance of the surrounding natural environment.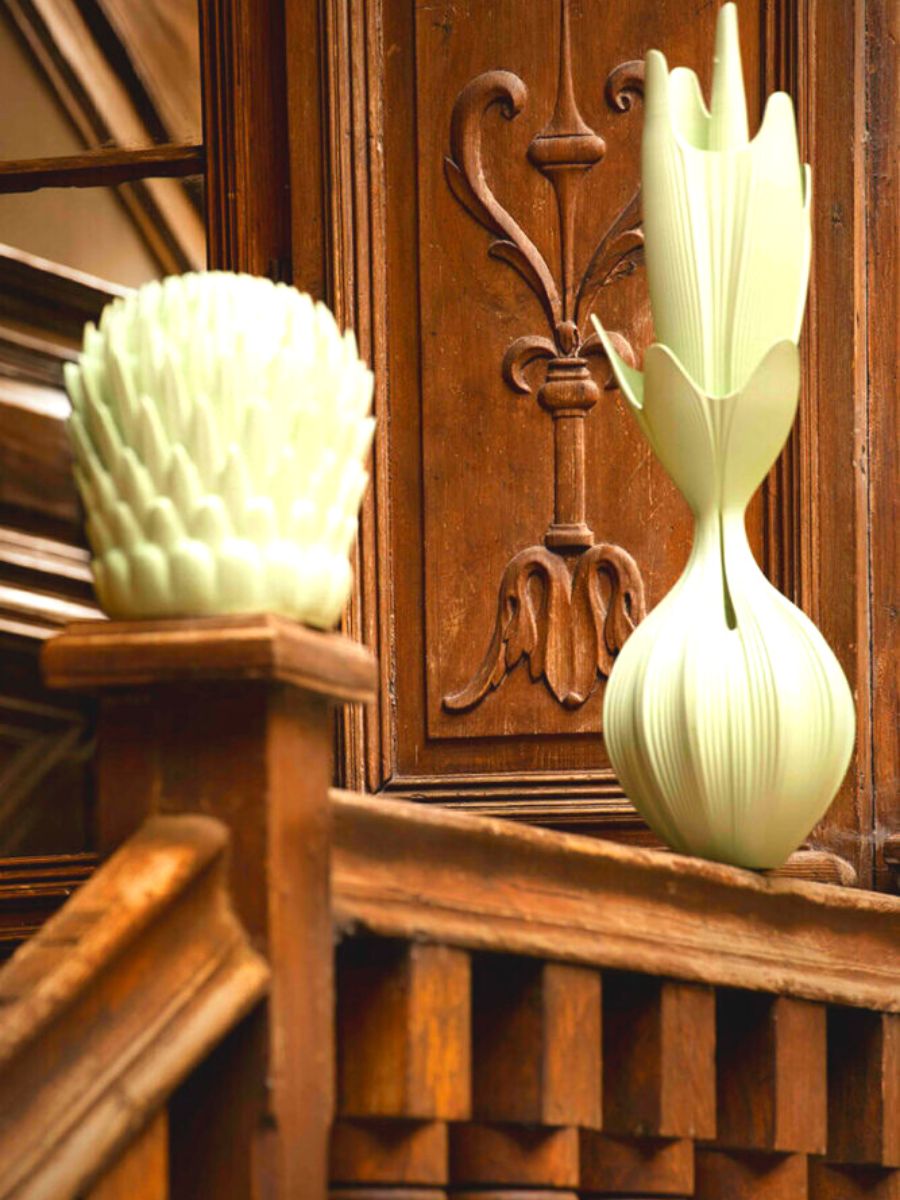 To know more about this innovative project, take a look at LaMáquina and External Reference's websites.
Photos by LaMáquina and @externalreference.