Lisa Waud's newest immersive floral installation consists of thousands of fresh and artificial flowers that overrun an abandoned Party Store in a small Michigan town. Based in Detroit, Michigan, Lisa Waud creates multi-sensory, site-specific botanical public art installations offering an exploration of the brief space between living and decay and nature as a cleansing reset.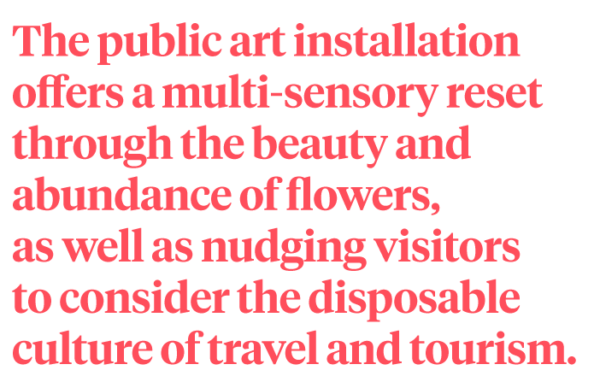 Abandoned Party Store Taken Over by Thousands of Fresh and Artificial Flowers
With a population in the hundreds, the small community of Port Austin relies heavily on tourism to fund its economy, a reality Detroit-based botanical artist Lisa Waud contended within a recent pop-up installation in one of the town's abandoned convenience stores.
Lisa Waud's Ephemeral Works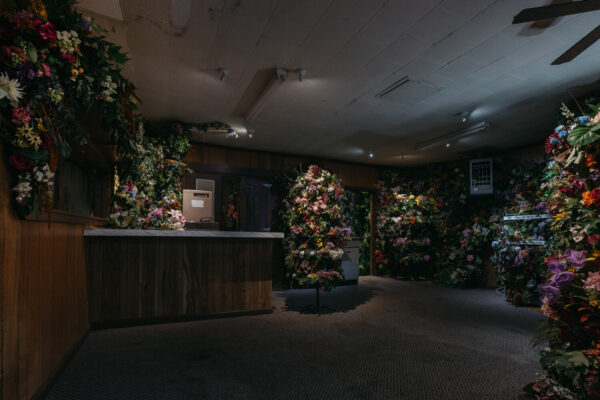 While the flowers in 'Party Store' were composted and all materials reused and recycled, most items purchased in a convenience store are packaged in single-use plastics. This subtle link can be considered as we move toward redesigning our lives after quarantine. Lisa Waud's installations are known to create ephemeral works with plants and flowers that immerse and engage the hosting community throughout a project — in the planning process, throughout the exhibition, and in the project's afterlife. Similar to the project '
How a Flower Garden Bloomed from an Abandoned House
', as seen on Thursd.
Party Store
The term 'Party Store' is a Michigan-specific phrase for a shop that sells mainly liquor, beer, lotto, pizza, and other convenient drinks, foods, and items.
"In spending time in Port Austin, I recognized a similarity between its tourism culture and that of my hometown of Petoskey. The local economy relies on the tourists, but often the folks who come can have a 'disposable' quality to their visit, exemplified in the increase of consuming convenient items - often packaged in single-use plastic. By installing flowers that will ultimately be composted into a space that historically sells items that cannot be biodegraded, I hoped to bridge a connection for responsible choice-making in its visitors' future", thus Waud's reflection on her latest floral project.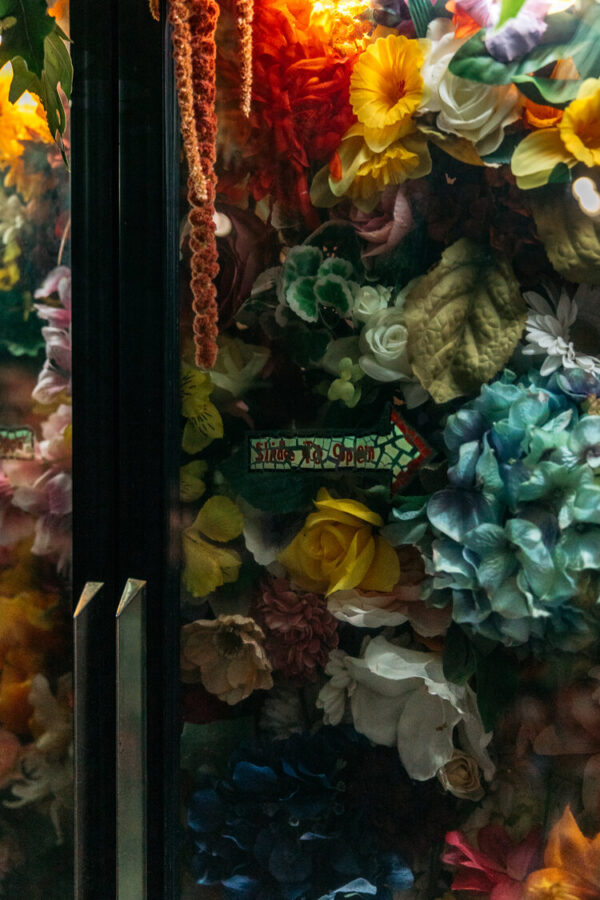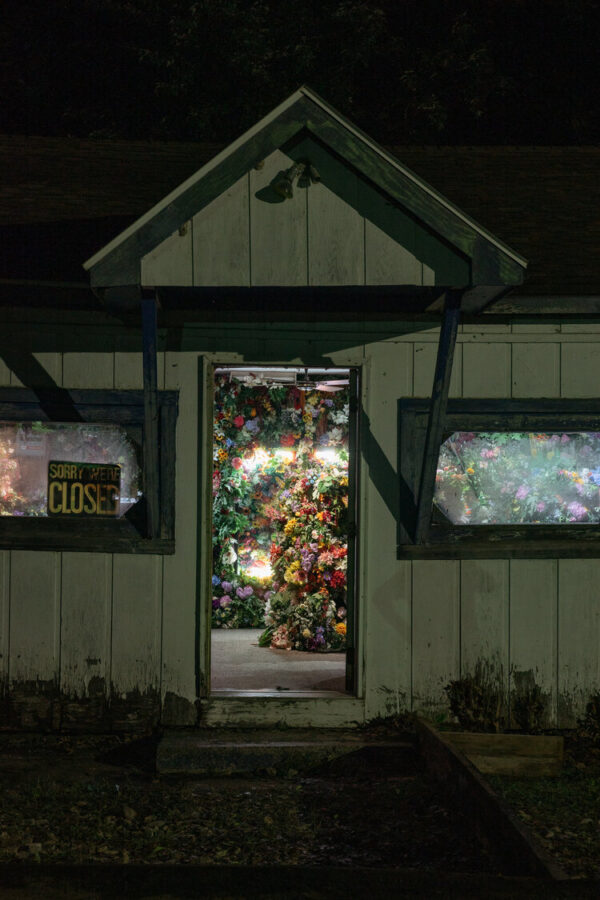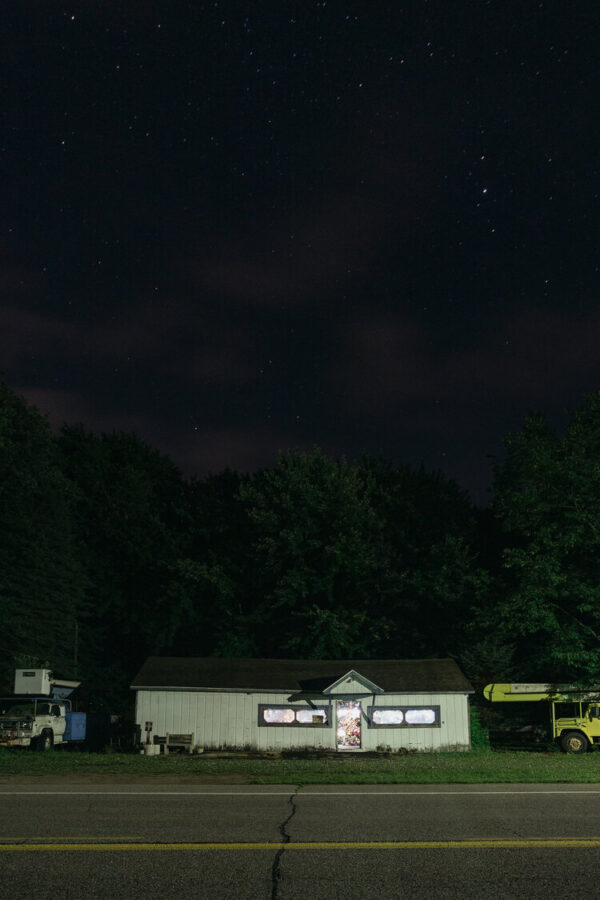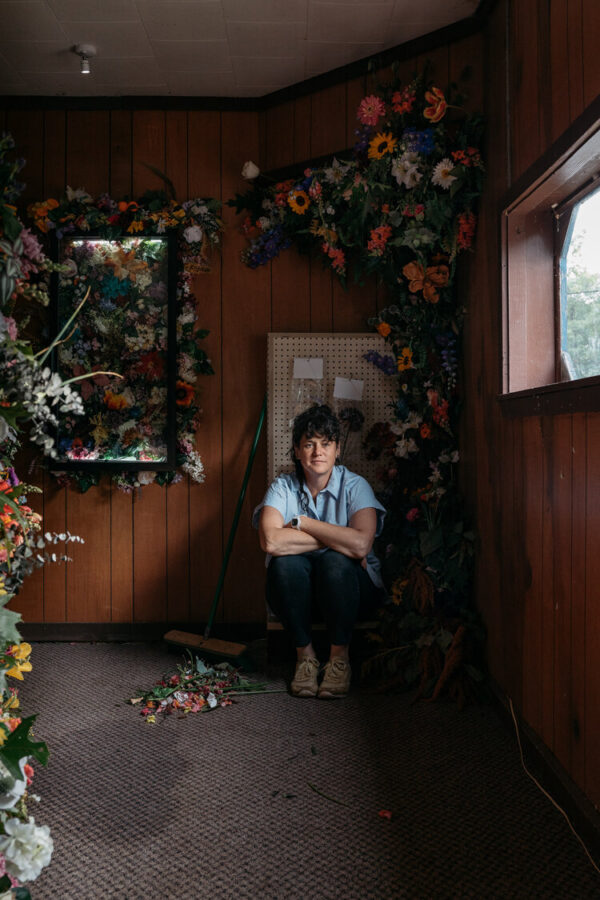 Project photographer:
Christian Gerard