Floral artist Lisa Waud is based in Detroit, Michigan, and a truly inspiring person when it comes to her work with botanical forms and its place in nature. She describes herself as a:
"A botanical installation artist, focused on large-scale, multi-sensory, immersive works incorporating biophilic elements"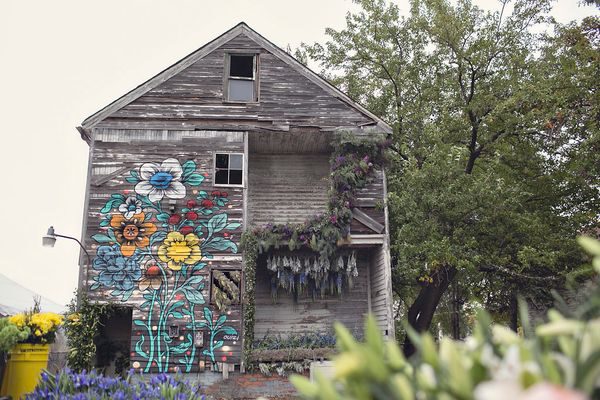 The FlowerHouse
Her most remarkable installation is the FlowerHouse which - once have read about it - seriously intrigues you to get to know more about this artist. Let's walk through the development of a Flower House that turned into a Flower Farm slash public park.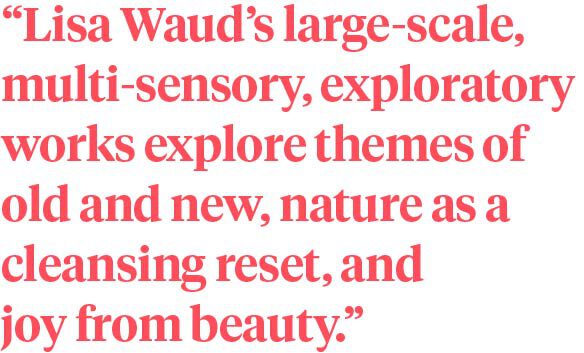 The FlowerHouse
It all started with the FlowerHouse which was created in 2015 by florist Lisa Waud and several collaborators. The brief exhibition with around 3,000+ visitors had a mission to bring awe and joy to its 3,000+ visitors and translated the love of art that was created by the group of participating florists. Flower house was a three-day large-scale botanical installation in a foreclosed, blighted home created by a team of 37 designers and over 100 volunteers. It also was the first stage of the sustainability plan for the site, which would eventually be home to a flower farm. Hereby all collaborators pursue a passion for sustainability and responsibility to American-grown flower farms.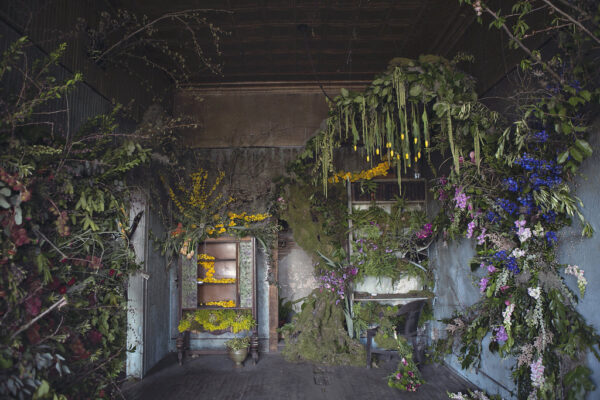 Let's Whet the Whistles
The project has been featured in local, national, and worldwide media ever since and whetted the whistles for innovation in floral design and repurposing forgotten structures in the city of Detroit. Lisa Waud was inspired by the works of Christo + Jean Claude that stand for long-term planning, and short exhibition. With this model and her collaborative spirit, she initiated plans to create a project with her day-to-day medium, flowers, and plants, in the vacant properties. Over 3 days florists and designers from across the U.S + Canada filled the entire 18-room house with American-grown flowers.
The Flower House Park
After the successful and awareness-growing October installation weekend passed, the house that held the exhibition was responsibly deconstructed and its materials repurposed. In fall 2018, the design of an extraordinary park with plants well-suited for cut floral design was completed on the land. A public park for the neighborhood and a cutting garden for project creator Lisa Waud's business on their formerly neglected properties.
Lisa's thoughts on the installation and project:
"Bringing flower house to life was a truly life-changing experience—and expensive! i spent the year following the deconstruction of the house disappointed that there was no budget to design and plant the flower farm that i envisioned during the exhibition. it wasn't until a (re)visit to the high line in new york in 2017 that i realized i had a unique and urgent opportunity to create something beautiful for the community that made flower house happen. while a flower farm would obviously be a stunning scene, i wanted to offer a place of solace for the neighbors to enjoy. and for yet another year after i was struck with my vision for a park, i could only daydream about how it might come to fruition. in august 2018, i was invited to speak at the grand hotel garden show on mackinaw island, hosted by proven winners. i hadn't given my presentation about the project in quite a while, and it was a particularly moving experience when i did that day for over 750 guests in the audience. after i told the flower house story, i connected with so many new friends about the power of beauty and community, and the spirit of the city of detroit. and then, just a week later, i found myself reading an email from proven winners telling me they would love to support the creation of the park. i thought my heart was about to shine out of my chest!"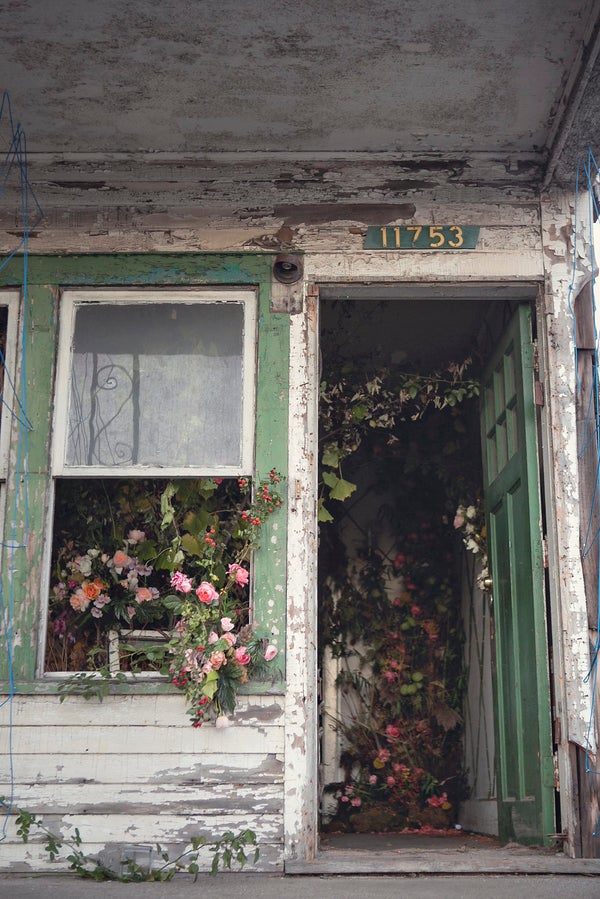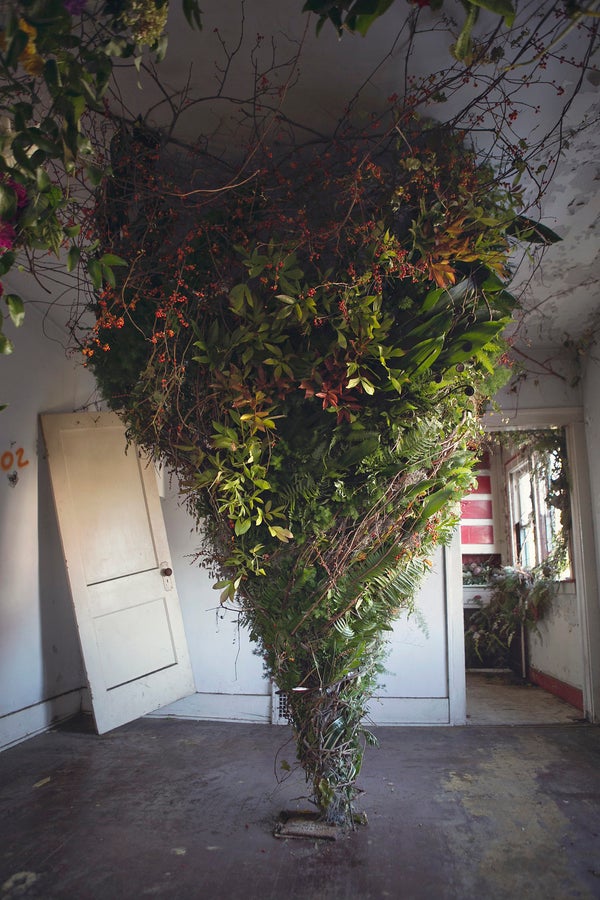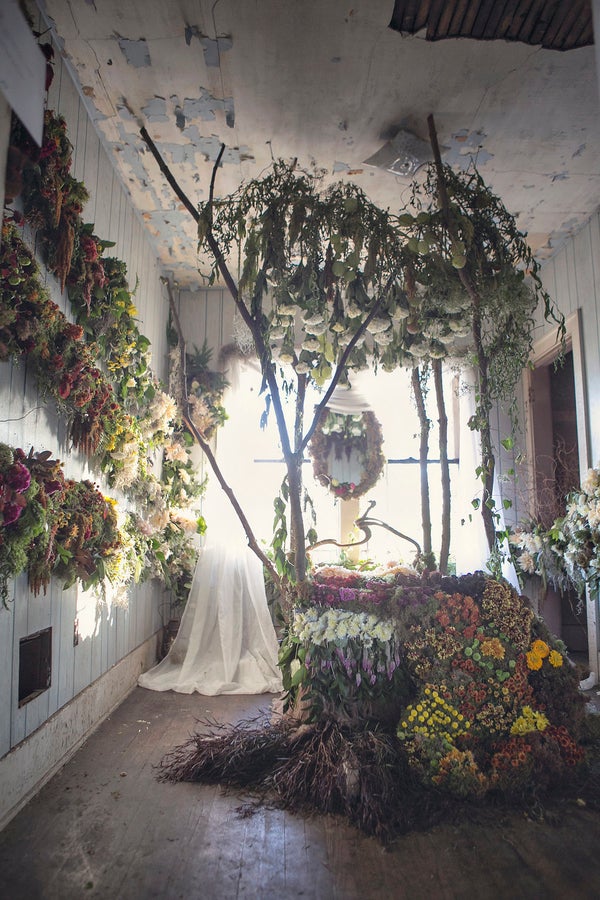 In October 2018 the flower house park was planted with regional growers at a nursery, gardens, and greenhouse for supplying the shrubs, perennials, and annuals to the city.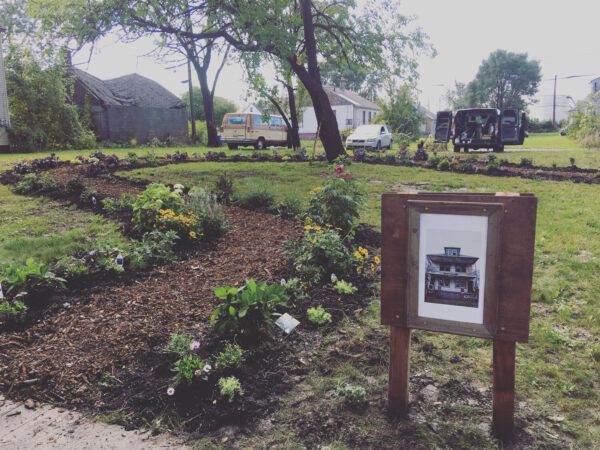 All photography by Heather Saunders Photography