Speckled linoleum furniture, pale walls, and minimal shelving provide a neutral backdrop for flower arrangements and plants at this Toronto florist by MSDS studio. The Canadian studio overhauled the store to create a space for selling flowers, house plants, and accessories at ground level, and a mezzanine studio where the florist can create flower arrangements.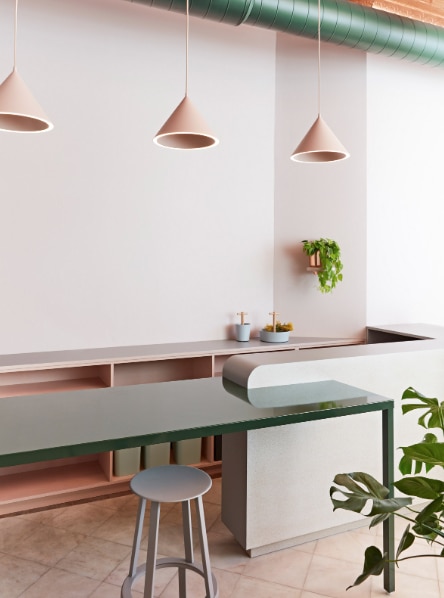 Working on a tight budget and with a strict brief not to alter the existing brickwork walls, marble floors, and ornamental ceiling, the designers used cheap sheet materials to overhaul the shop.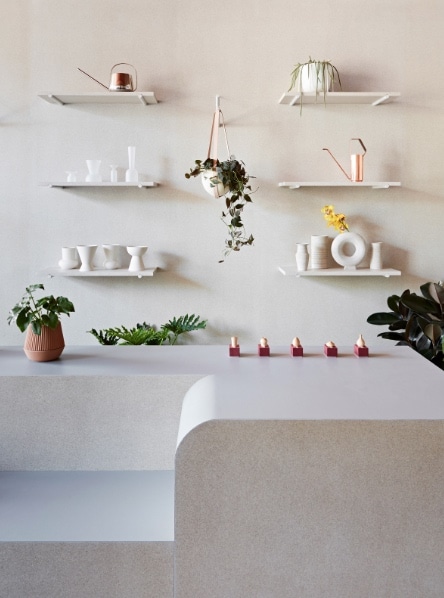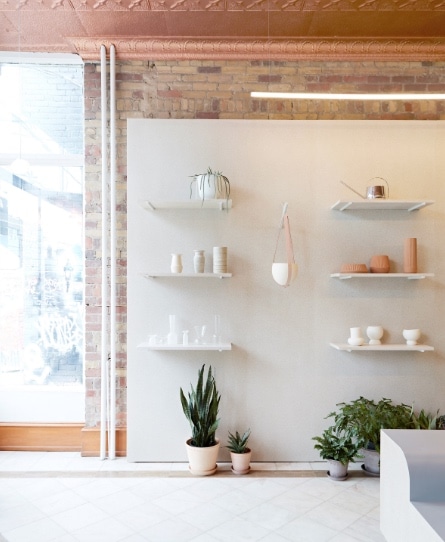 "We were asked to stretch a modest budget to create a space that would work with the client's style and approach to flower arranging," MSDS co-founder Jessica Nakanishi told Dezeen. "We decided early on to use exposed particle board and linoleum," she continued. "Both materials are humble, affordable, and speak of their natural origins."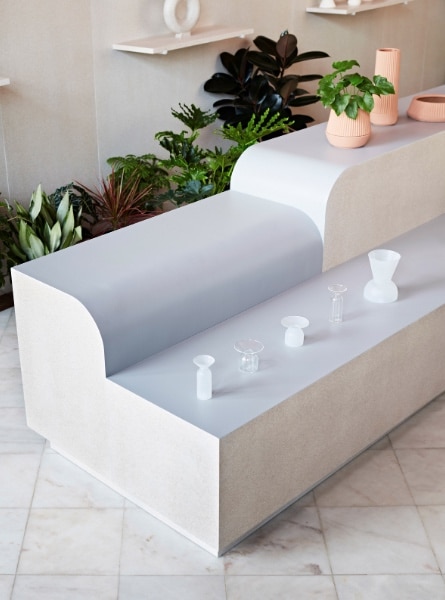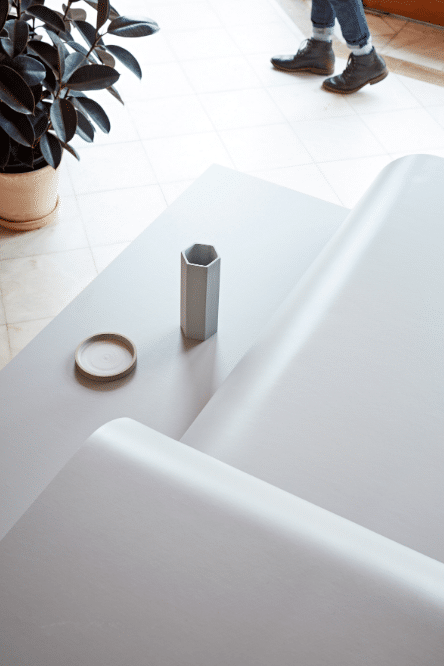 Inside the shop, which is named Flur, bare particle board with a grainy texture covers one of the existing brickwork walls. Shelves and hooks are fitted on front to store and hang the potted plants and ceramics. In the centre of the space a stepped linoleum-covered island with softly curved edges provides different levels for displaying items.