All over the globe, Valentine's Day is a day for friendship, a day for lovers, and a day to celebrate love and romance. Valentine's Day is celebrated every February 14th. Hundreds of years of traditions and customs have made it into the holiday that we observe today. Here's some last-minute Valentine's inspiration.
Valentine's Inspiration
Flowers are a wonderful way to express emotional messages. What you can't say with words, you can do with flowers. Moreover, flowers make instantly happy. They conjure up a radiant smile. You can choose your lover's favorite flowers, flowers in your favorite colors, or especially scented flowers. There is also a wide range of options when it comes to design. Traditionally we opt for a bouquet, but florists can also create something special for Valentine's Day: a flower heart, a gift box, a wreath... The possibilities are endless!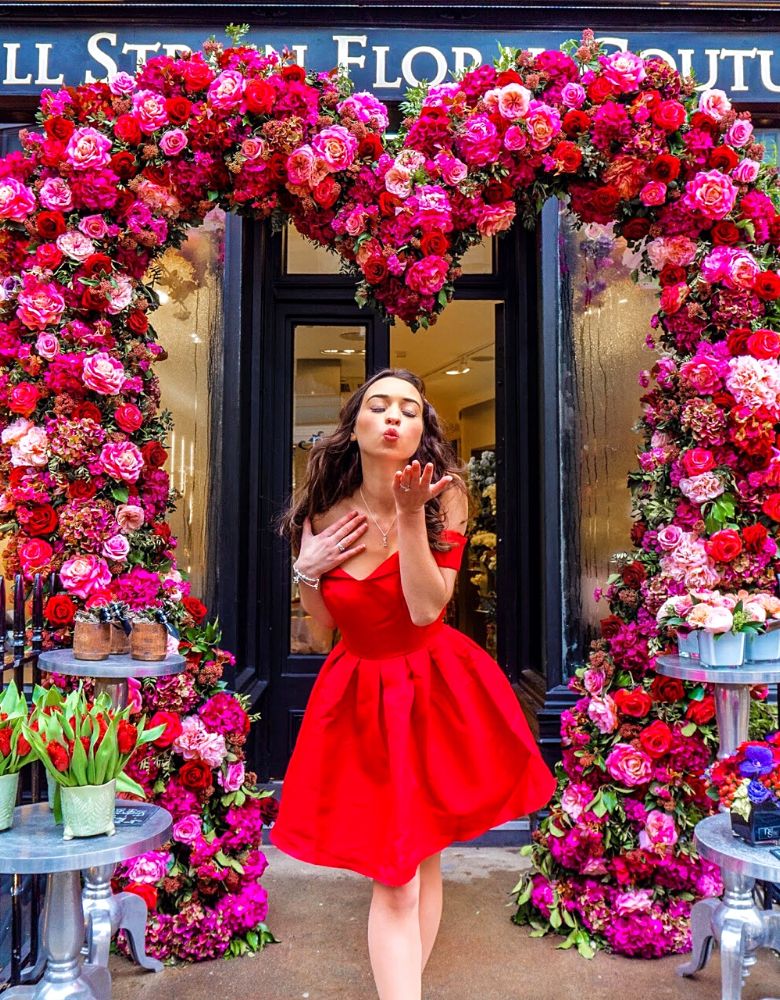 Here Are Some Hearts to Steal Your Heart
On the Insta Page from @Maks_Flor, this magnificent heart with orange and hot pink flowers was shining. Ready to be shared. Also, Moniek Van den Berghe came up with a really delicate design of a heart, shaped with rustic wire of Smithers-Oasis, and a red wool string from Lehner Wolle. And Leopoldo Gomez made his heart part of the interior.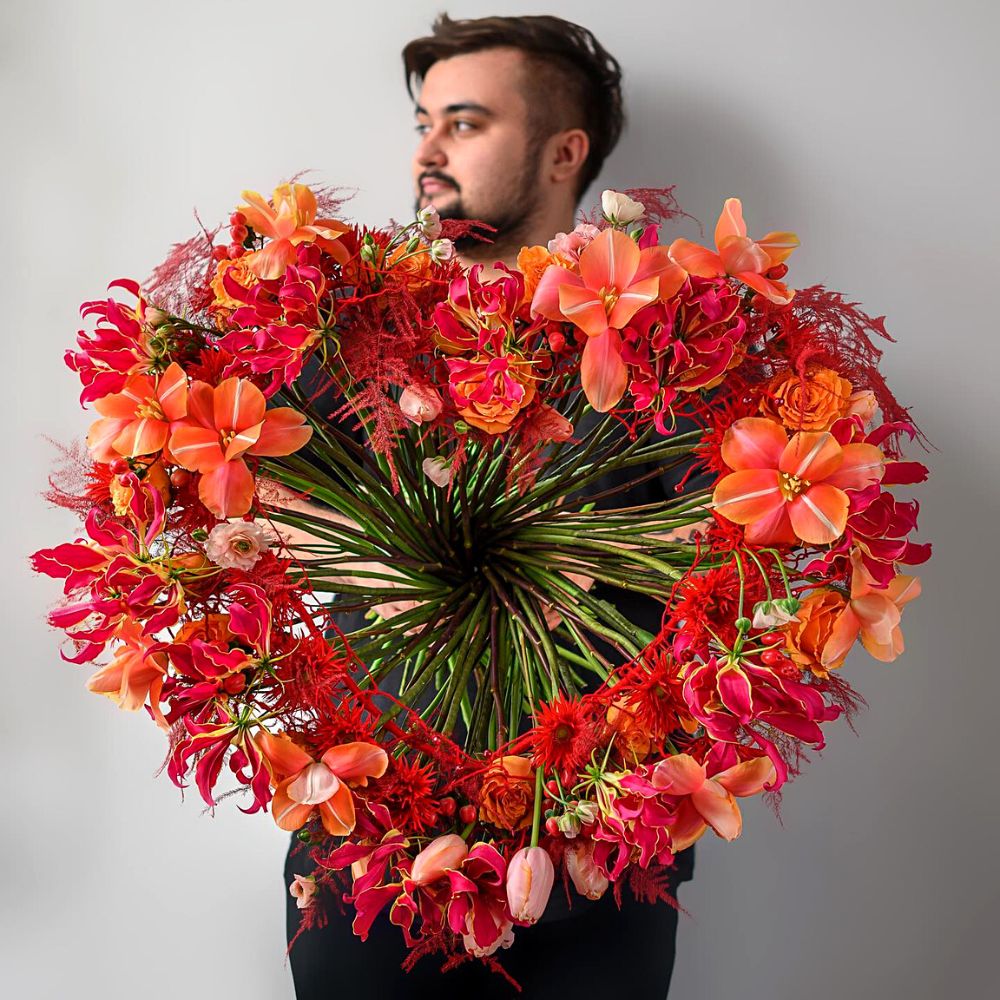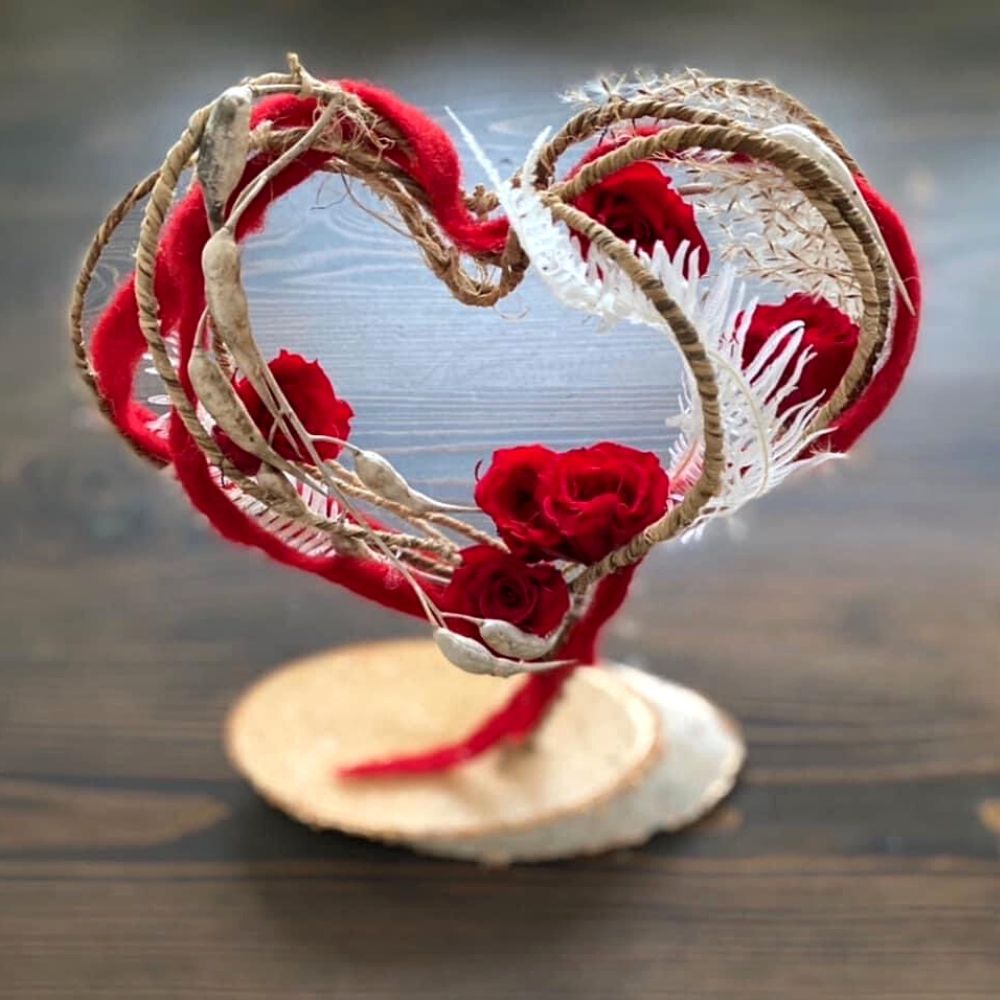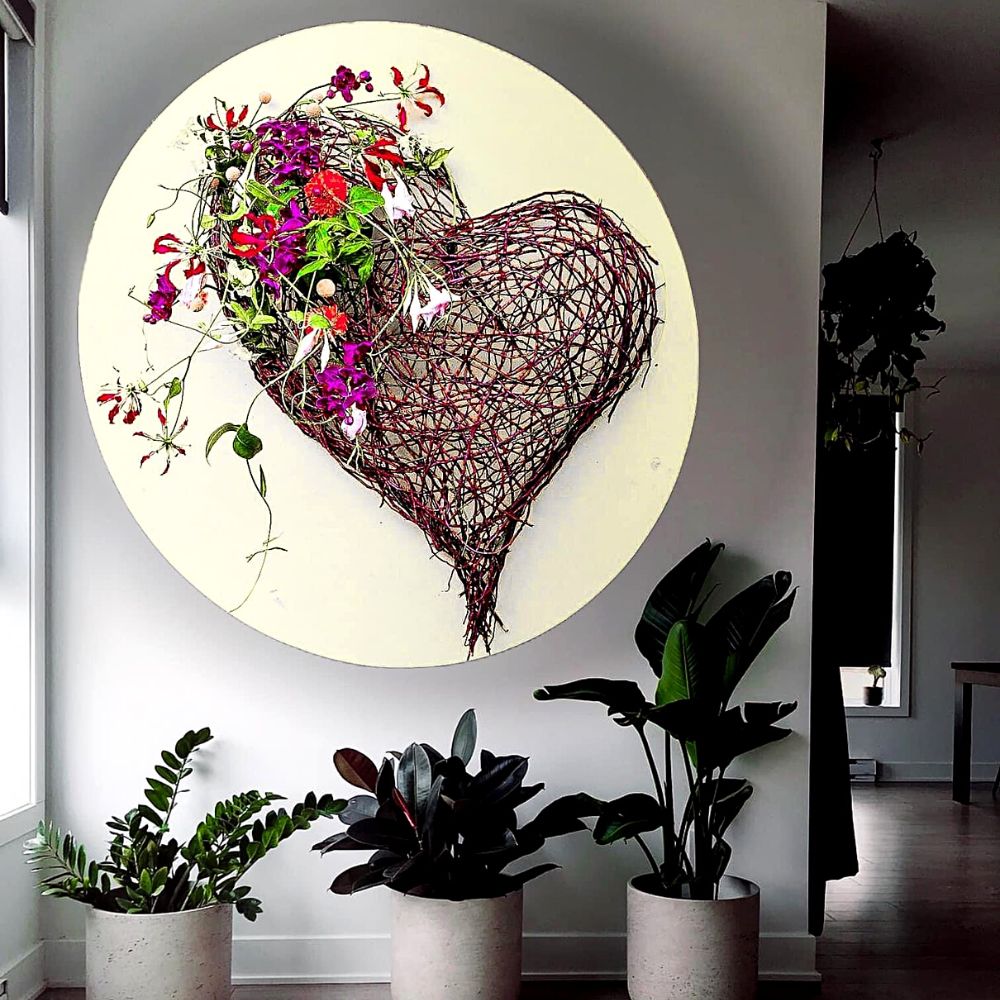 American Locally Grown Flowers
Kelly Shore gravitated her entire life towards something creative, and in 2011 Petals by the Shore was born, her own flower business. Kelly believes that working with local flowers is very important. Look at this amazing heart.
Kelly Shore:
"I am proud to be a supporter of America's flower farmers and seek to support them and their growth & sustainability in the American agriculture industry in all I do. I always strive to get the majority, if not all, of my products from locally-grown and American-grown flower farms. Not only am I providing support to farms and their communities, but I'm also providing my clients with the freshest, longest-lasting, and most unique blooms. And since I gravitate towards lush, highly textured designs with diverse mixtures of blossoms and foliage, it's the only way to go for me."
More Valentine's Inspiration