There's news for all nature and travel lovers, especially if you love green, lush, nature-filled architectural projects for your next stay, plus love being close to the ocean. QUIN Surf Residences designed by Studio Saxe is in the midst of Costa Rica's jungles and palm trees.
Nature and Architecture Become One in Studio Saxe's Latest Project
The recently finished QUIN Surf Residences by Studio Saxe are tucked away amid the trees in the thriving surf resort of Nosara, Guanacaste, Costa Rica, and they exemplify a seamless fusion of architecture and nature. These tropical condos seamlessly blend into the landscape, producing a unique habitat that encourages a strong bond with the natural world.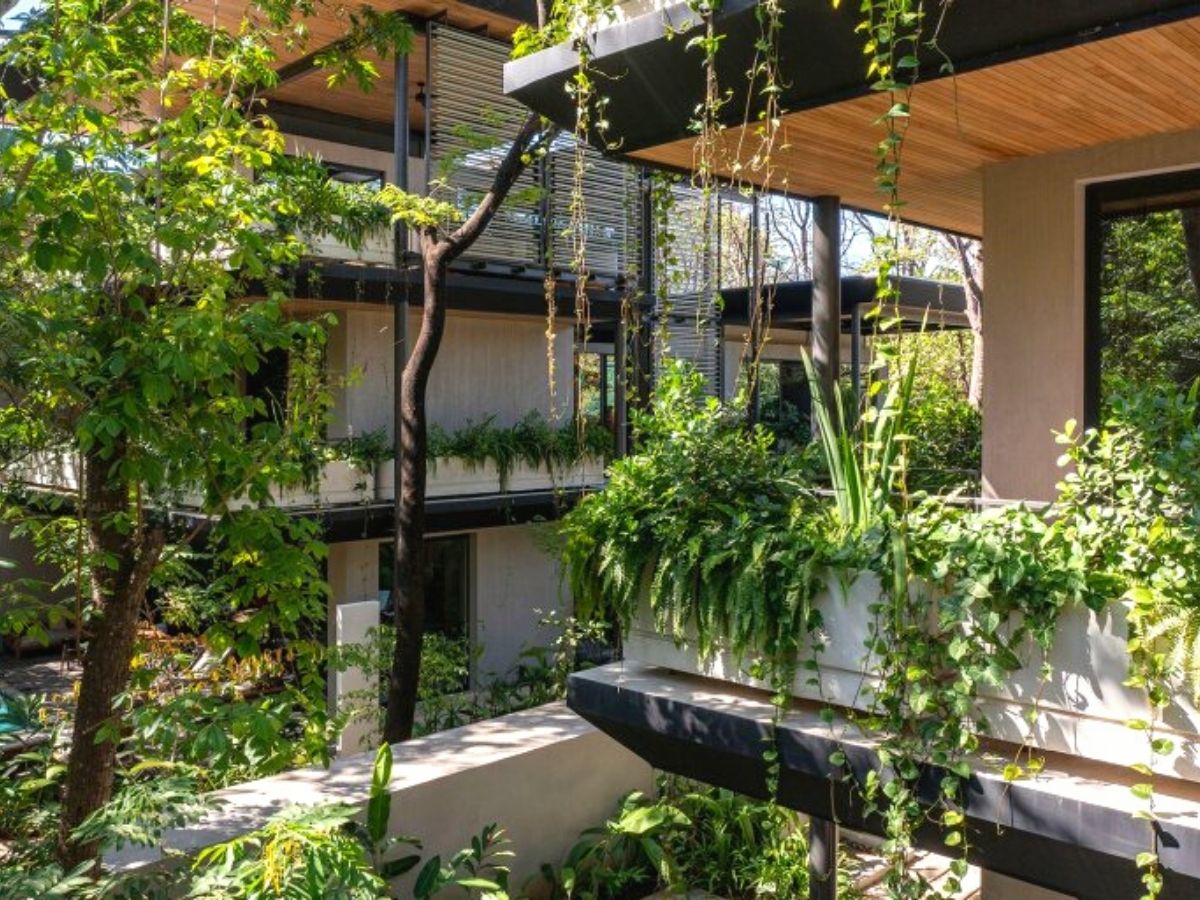 Perfect for the surfers out there who love a dose of greenery around, plus having the ocean nearby. No wonder tourists call Costa Rica the green paradise and the country is known as 'Pura Vida' because it beholds pure nature and life.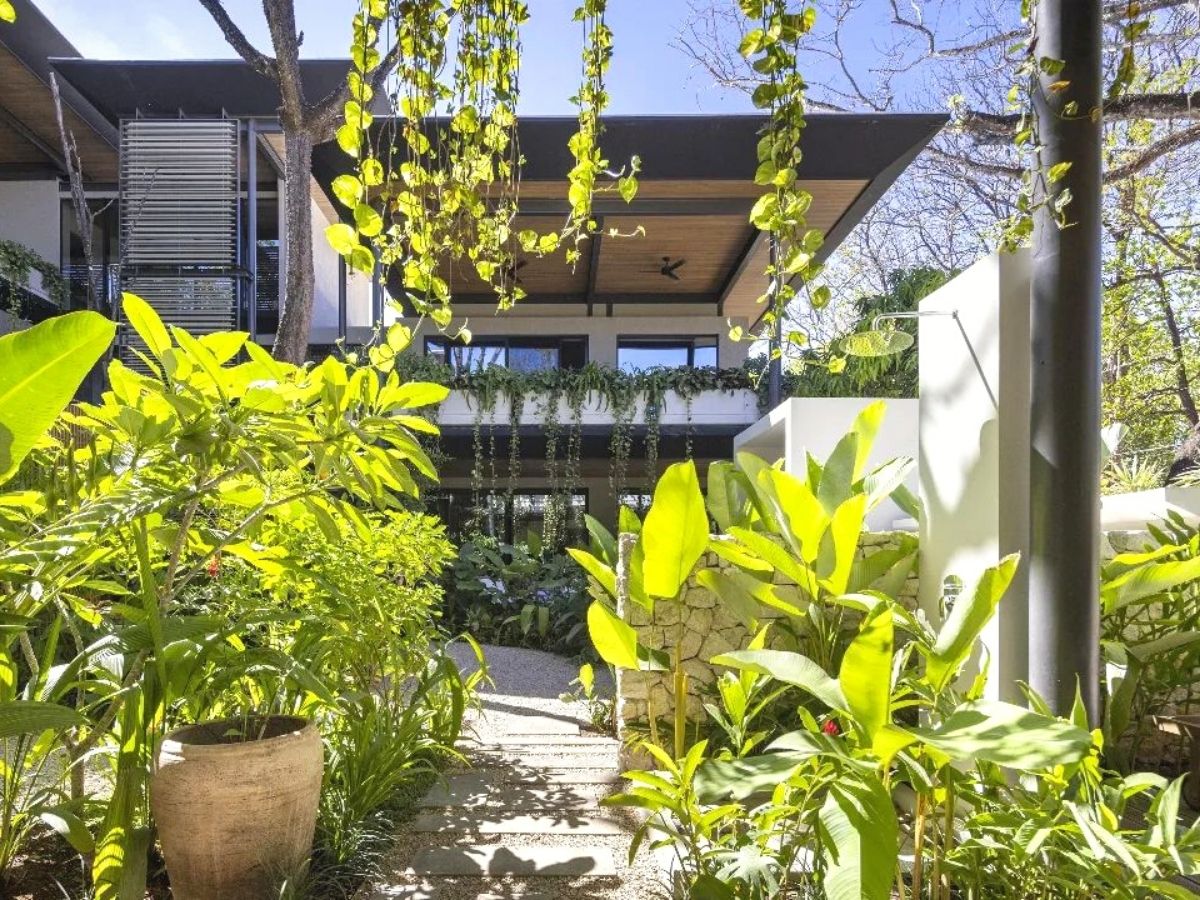 An exclusive and modern condominium complex was the vision of a Swiss client that gave rise to the idea for QUIN Surf Residences. His dream was to build a winter holiday home that would also be suitable for both short- and long-term rentals. Studio Saxe, a prominent Costa Rican architectural firm, was moved by his concept and turned it into a magnificent reality.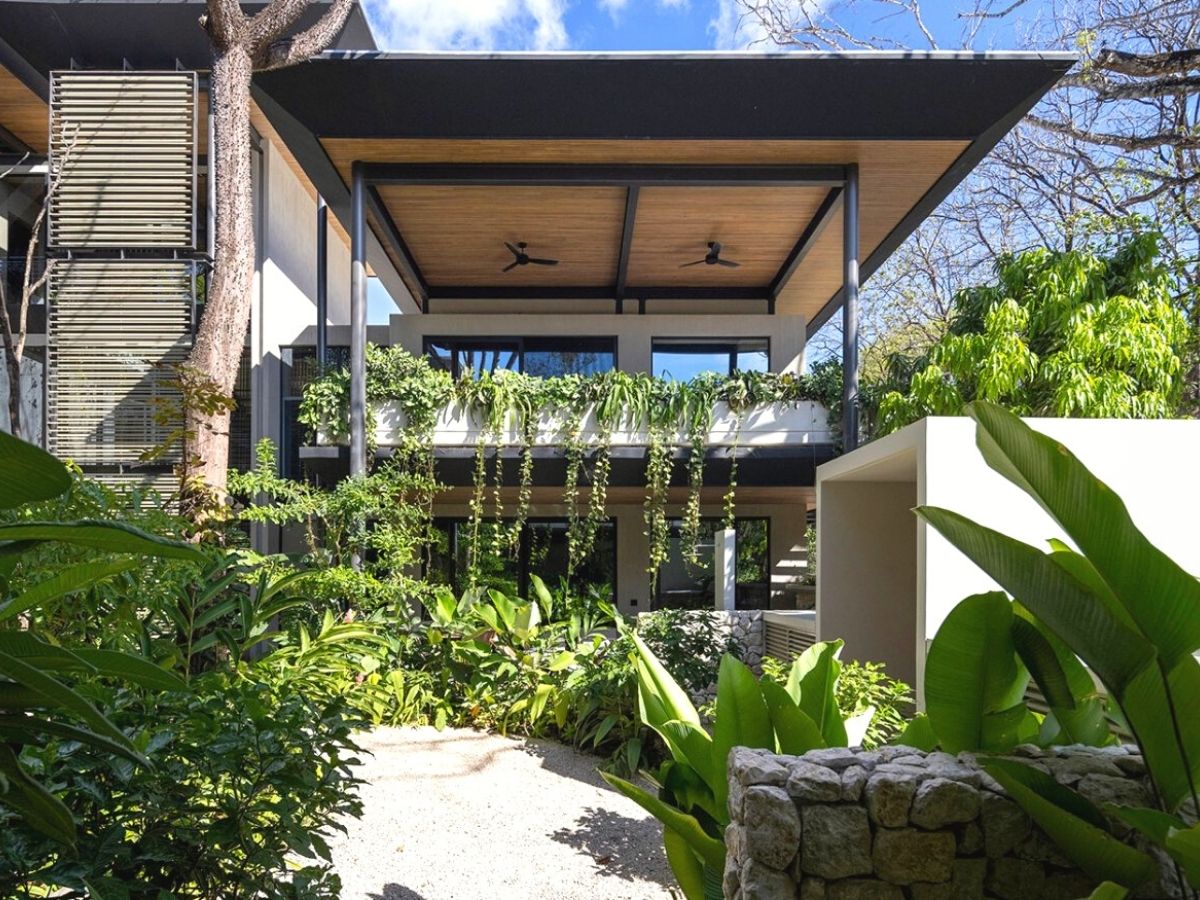 A Central Courtyard Reminiscent of a Verdant Oasis
A large central courtyard abounding with existing trees and rich plants can be found at the center of nature-filled residences. This thoughtfully created area is evidence of how architecture and nature can coexist together. A natural retreat where locals can lose themselves in peaceful surroundings and develop a personal connection to the wonders of the natural world was the aim of Costa Rican architects.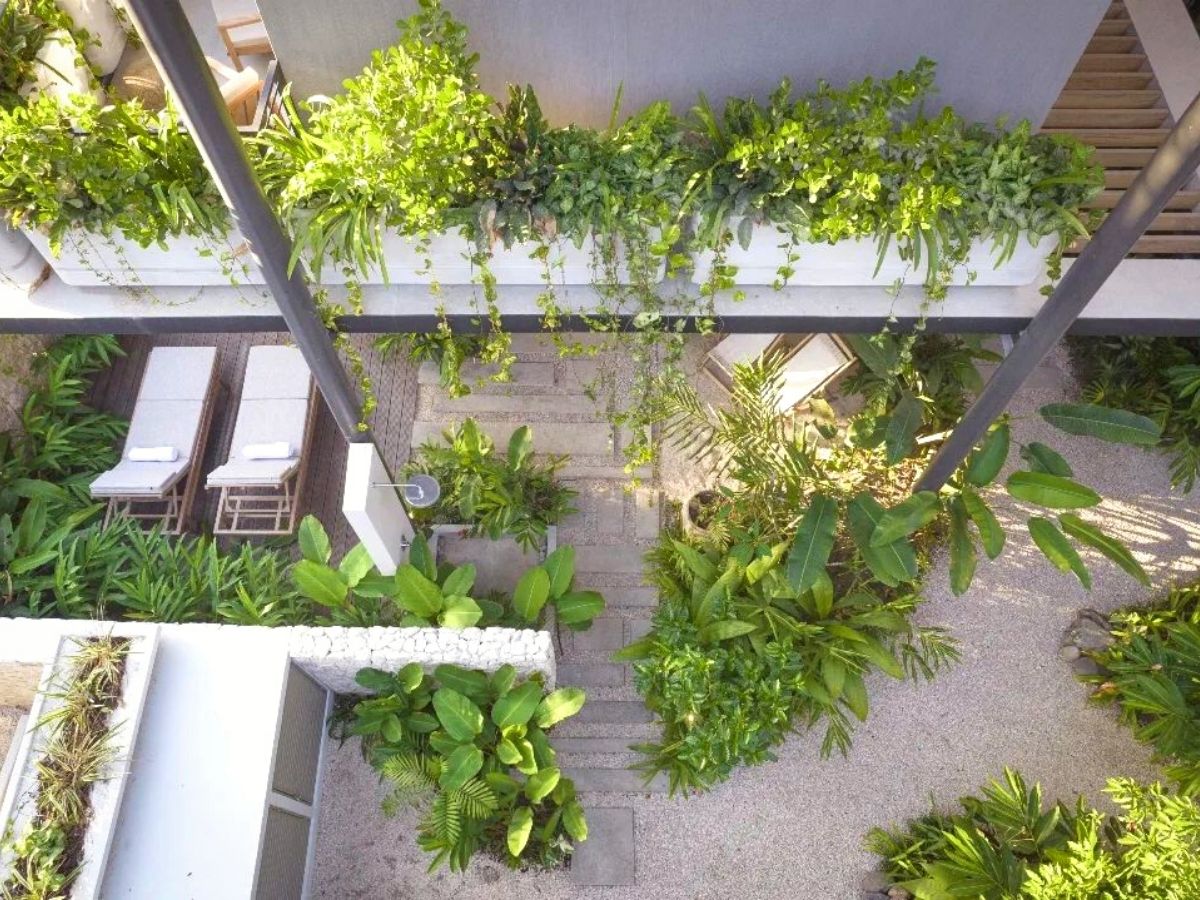 The design protects the site's existing trees, demonstrating their dedication to sustainability. The idea establishes a balance between nature and the built environment by adding architectural features throughout the entire structure. As a natural defense against direct sunlight, vegetation gives the project a sense of maturity. While the central heart space allows wind, sunlight, and plants to coexist peacefully, the strategically placed structures along the site's perimeter ensure solitude.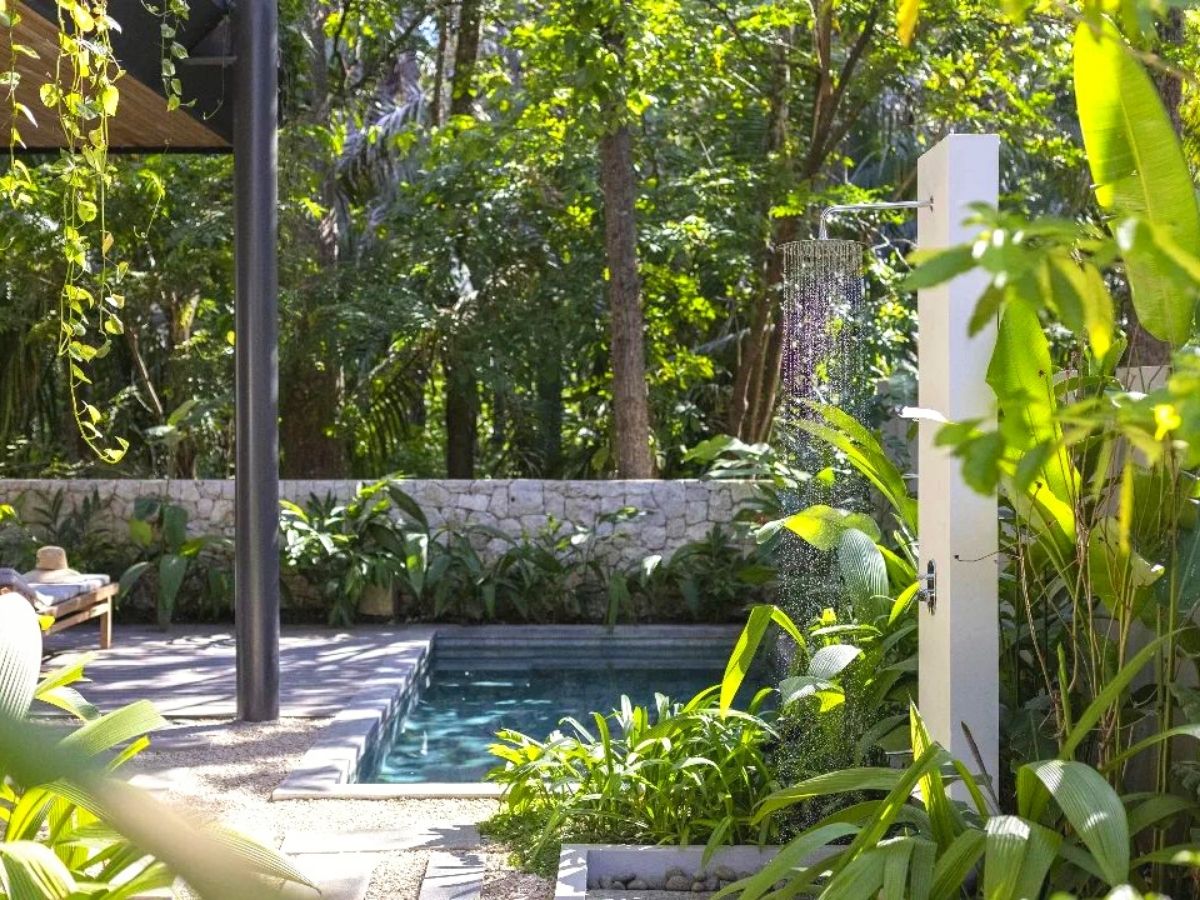 More About QUIN Surf's Architectural Structure
Architectural features are extremely important to Studio Saxe's design. Aesthetically designed staircases smoothly merge into the surrounding environment, while parasols offer shade and create appealing outdoor living spaces. Terraces, balconies, and private swimming pools are examples of outdoor spaces that encourage occupants to take in the surrounding rainforest setting. A healthy balance between the built environment and the natural environment is achieved through carefully selected finishes that blend in with the surroundings while still retaining a contemporary feel.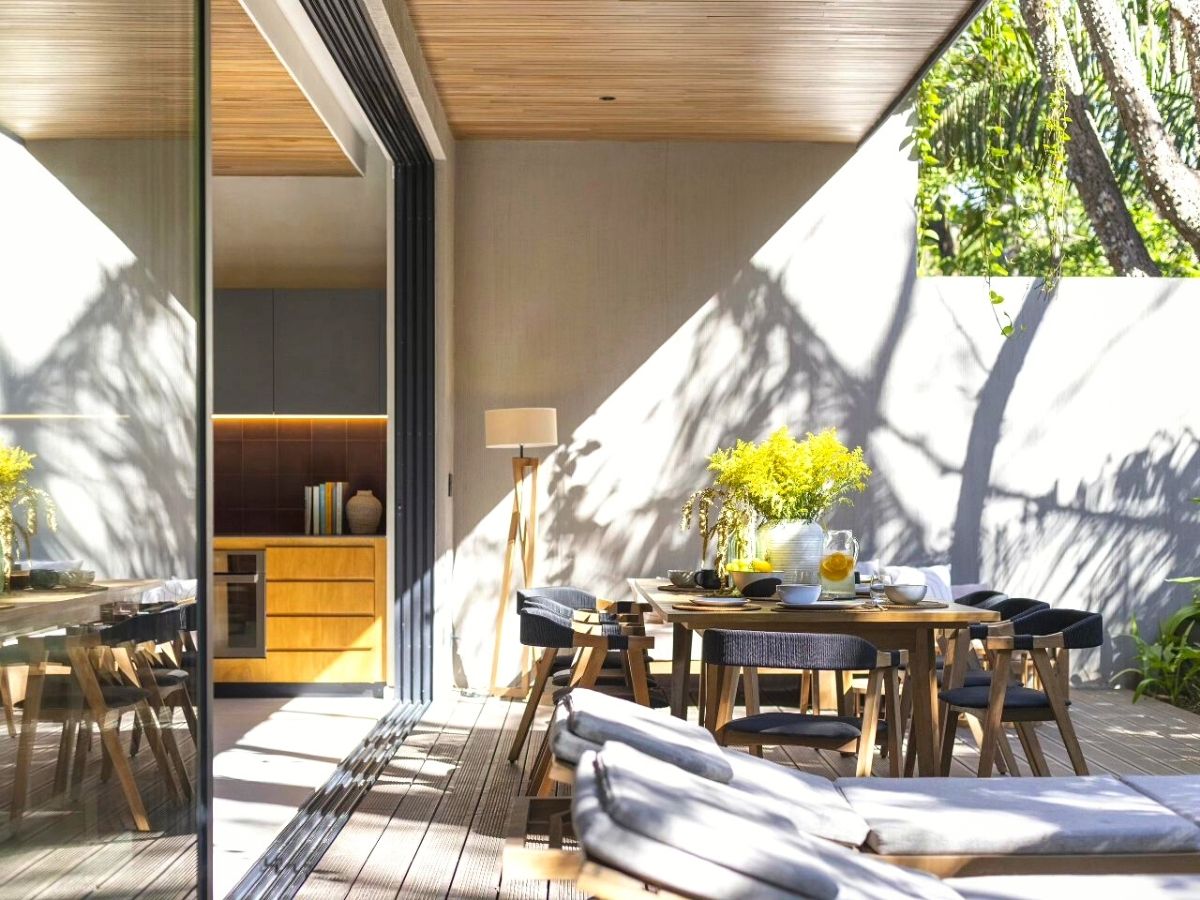 A significant emphasis on sustainability is embedded into the design process of the Surf Residences. The development of intelligent spaces that resist the heat of the sun and encourage cross-ventilation is ensured by the use of bioclimatic principles. With planter boxes incorporated into the architecture and irrigated by a sustainable treatment plant system, the project celebrates nature. With this strategy, a dynamic habitat of recyclable resources is created and circulated constantly throughout the development.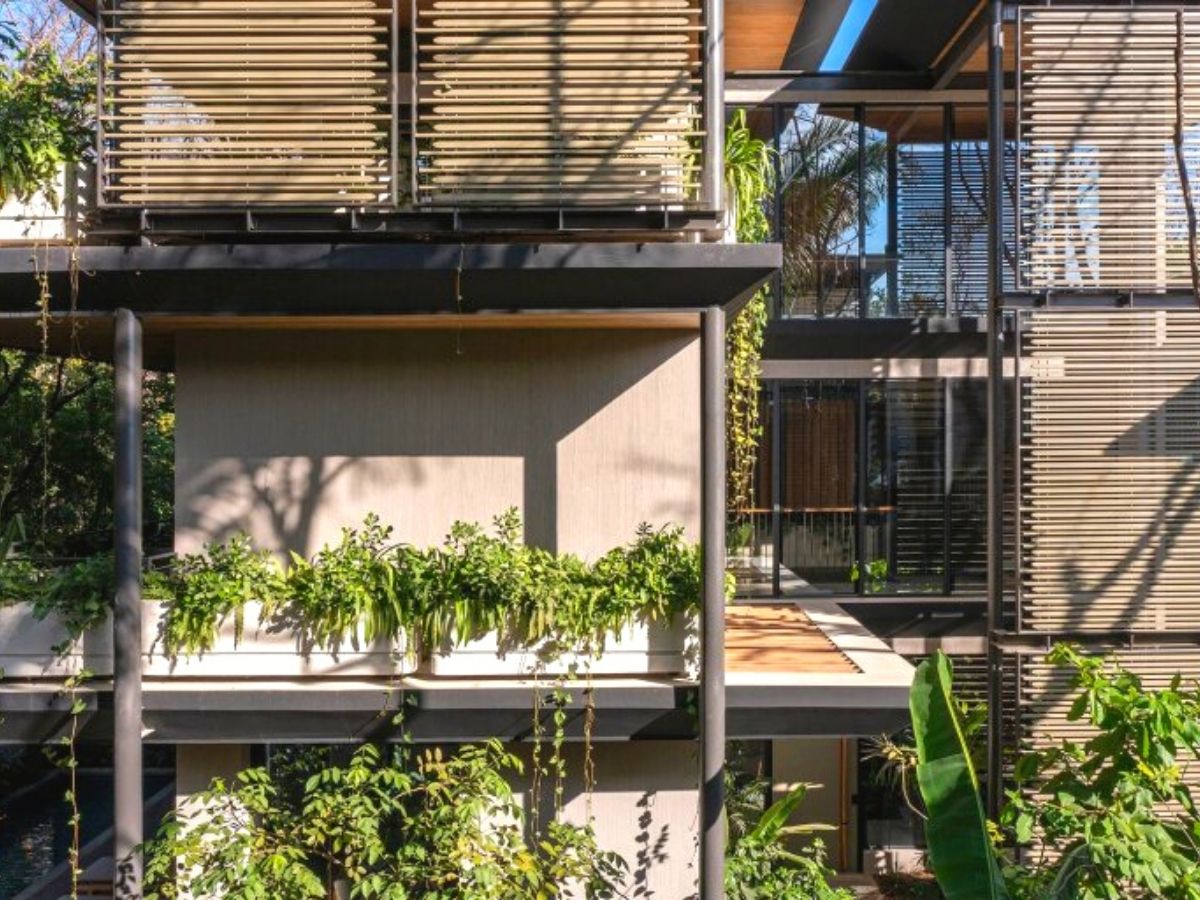 The nature-fused spaces use a lightweight building method that promotes transparency to the outside while having the least negative influence on the environment. Exterior privacy screens create a feeling of openness and a translucent look that enables nature to blend in naturally with the building. The construction process is accelerated by prefabricated concrete planter boxes and other components, ensuring effectiveness and a high-quality finish.
Interior Design That Highlights Nature's Views
To produce a seamless fusion of indoor and outdoor elements, Studio Saxe's interior design division worked closely with the architecture team. This harmonious combination creates distinctive and welcoming places while taking into account the practical needs of rental houses. A thoughtfully chosen combination of hues, textures, and materials, along with a focus on regional workmanship, provides an authentic design that captures the spirit of the area.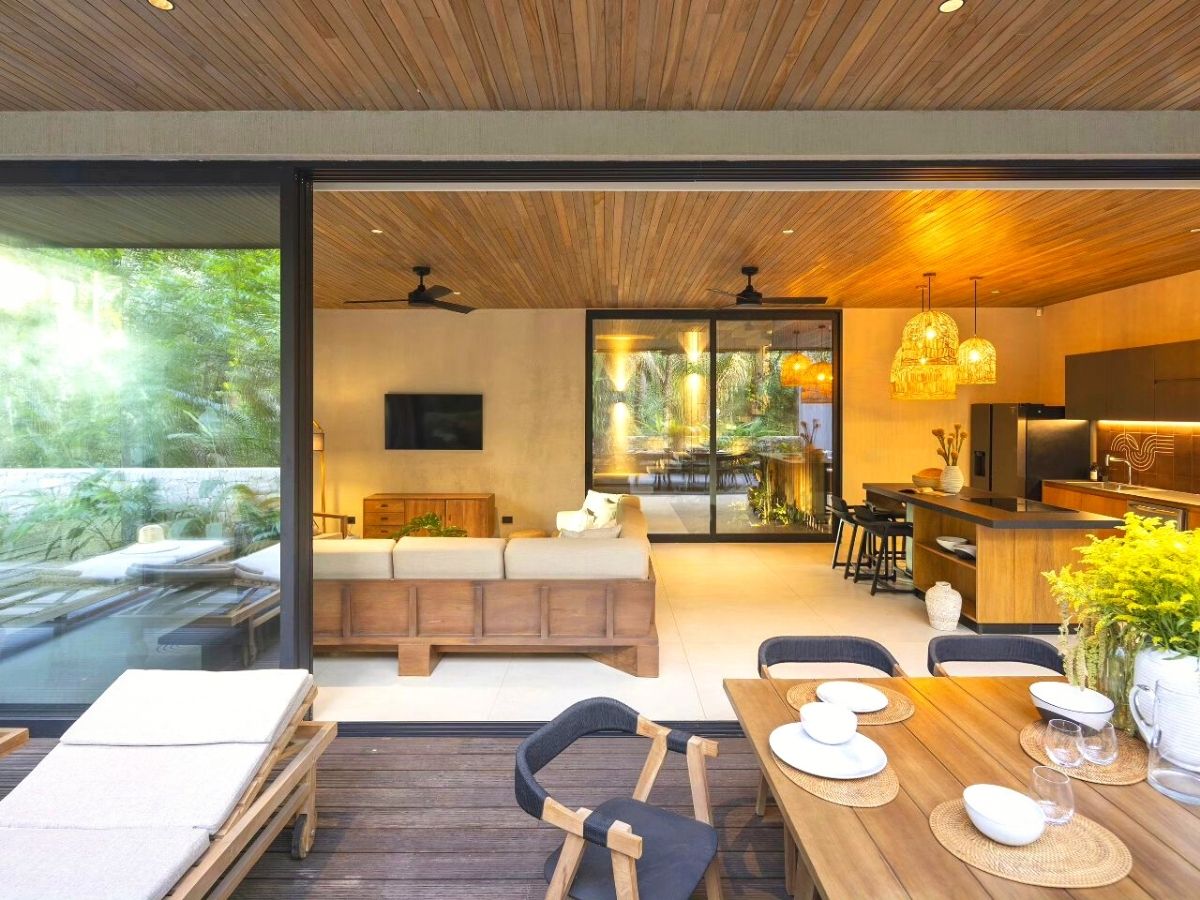 Studio Saxe's landscape division embraced green architecture and worked to improve the habitat near QUIN Surf Residences. In order to soften the building's look and connect it with its natural surroundings, a wild yet consciously diverse array of natural elements was painstakingly produced. With this strategy, locals and guests may have an immersive, aesthetically spectacular experience that highlights the beauty and vitality of the natural world.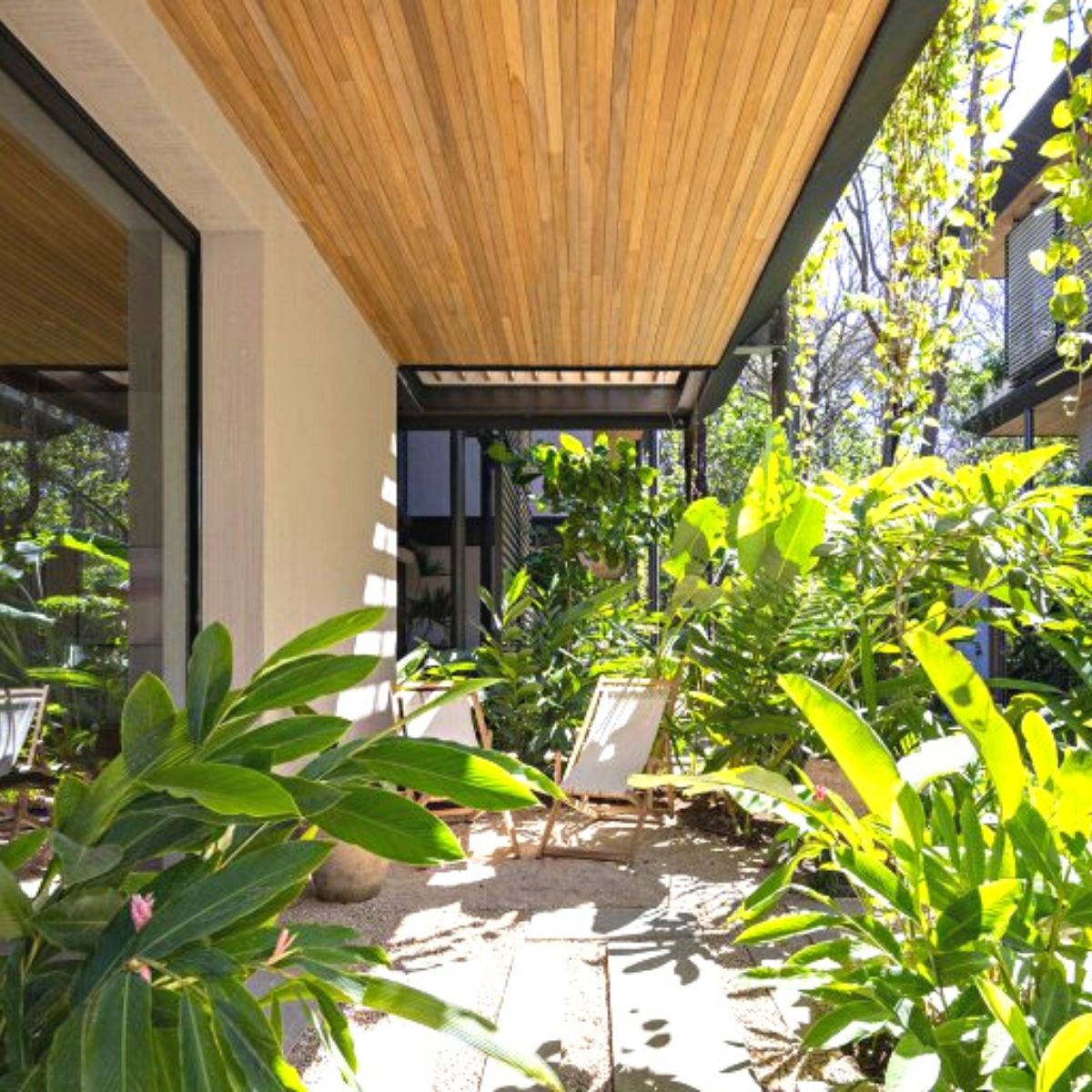 Photos by Andres Garcia Lachner