Ready For the Next Alstroemeria Innovation?
How innovative can the next white alstroemeria be? Well, quite a lot! Royal van Zanten, the creator of the new variety Alstroemeria Virgin Queen, and Decorum grower Together2Grow introduced the flowers last week. And florists and traders alike are all very enthusiastic about the white alstroemeria Virgin Queen.
"An innovative and surprising flower."
Says florist Bart Bresser who pre-received a few stems from the grower to use and photograph the flowers.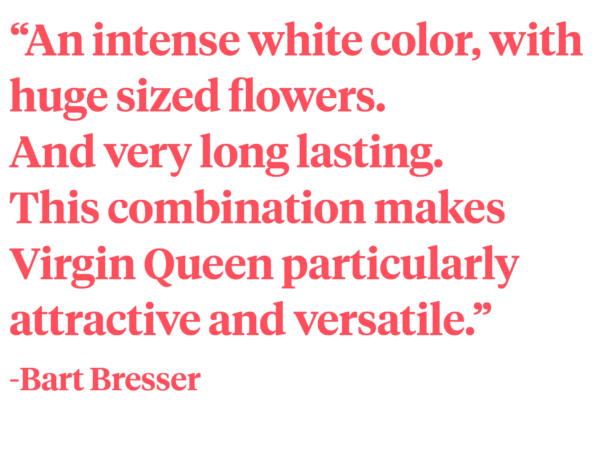 Shining white
The grower Together2Grow and breeder Royal Van Zanten are both confident that Virgin Queen is a flower that will be used in many different ways – throughout the seasons. For example, she does very well in fresh mono bouquets and radiant white bridal work, but also in cheerful trendy (picking) bouquets. The large-sized intense white flowers also help other flowers to stand themselves. Alstroemeria Virgin Queen is like a white canvas. Also, even a single stem in a tall vase is a joy to look at and enjoy for a long time. The flower, branch, and leaf quality of Virgin Queen is excellent.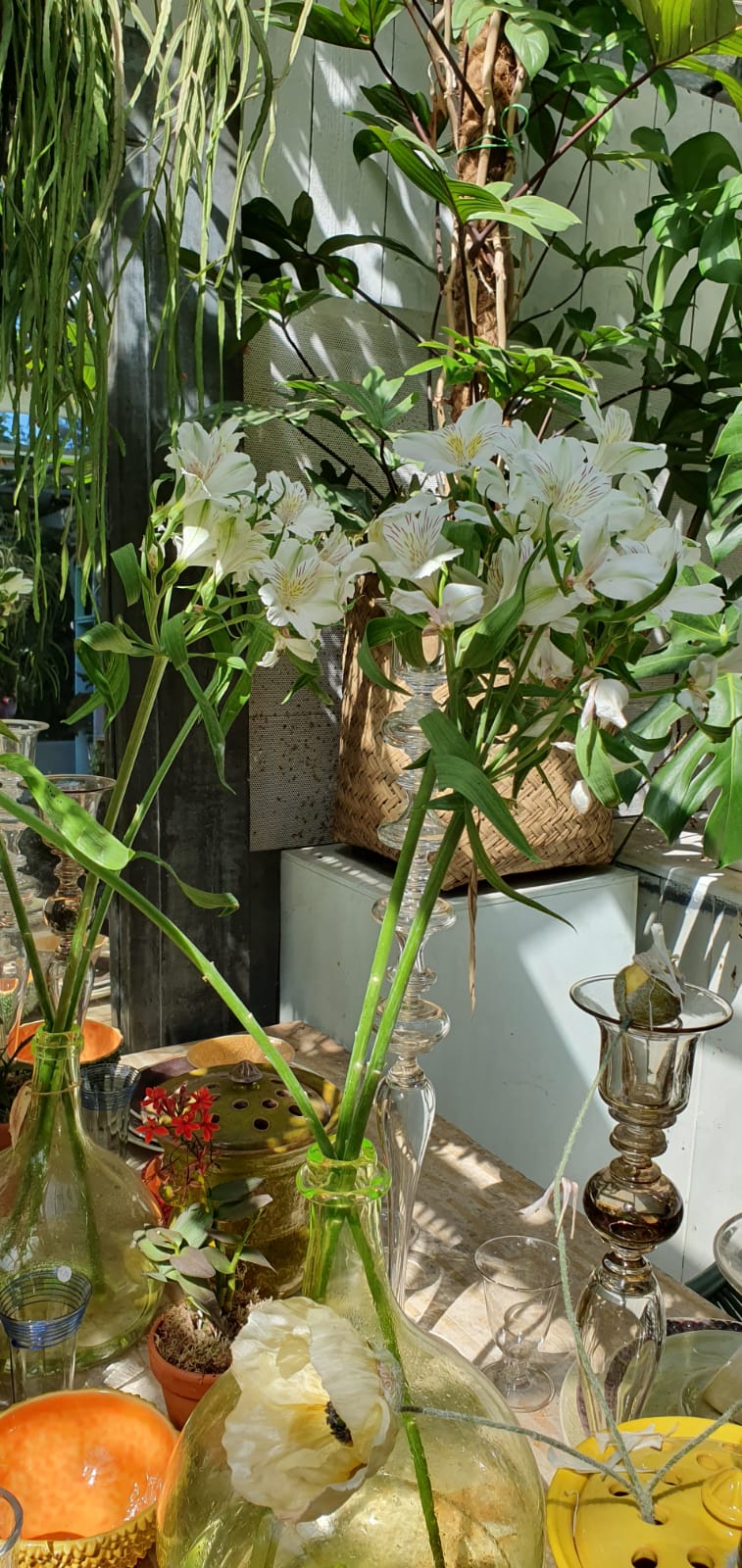 The alstroemeria Virgin Queen flowers in Bart's
Bresser Bloemen
's showroom after 3(!) weeks.
Easy & Widely Available
Alstroemeria Virgin Queen is already available, with more stems to be offered soon. In week 23, 2021, the Together2Grow nursery provided the first supply to the flower auctions in the Netherlands of Royal FloraHolland. Starting with a total of 5,000 stems per week.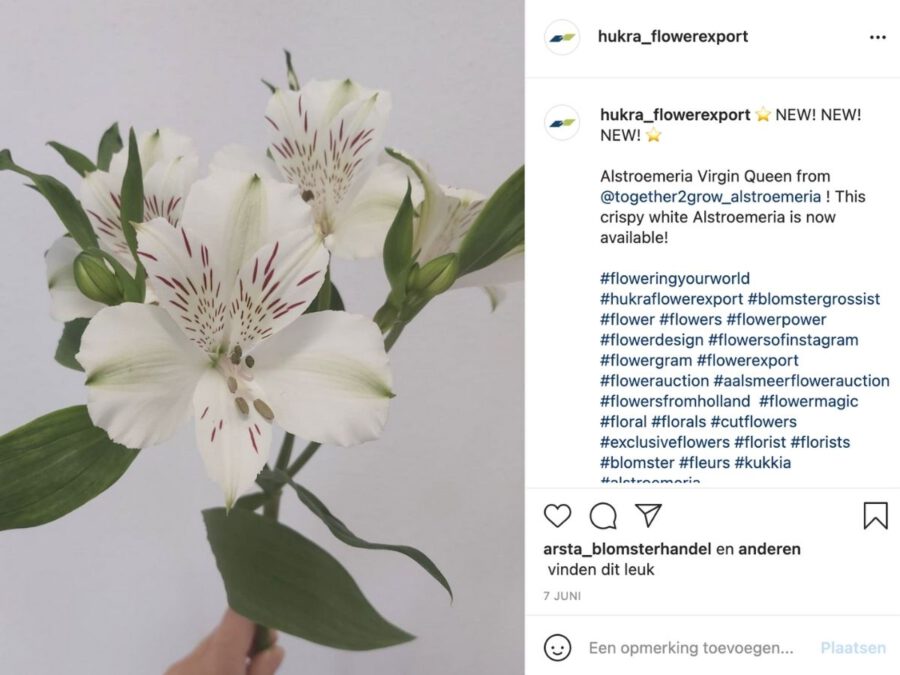 Trader Hukra
is one of the first wholesalers to offer Alstroemeria Virgin Queen to its florist customers
Bart Bresser & Alstroemeria Virgin Queen
Bart Bresser explained to us that this alstroemeria is like a power flower. Which can be used for flower power as well! Telling us, he finds particular beauty in this flower when put as a solitary flower, with one or two stems in a vase. Bart Bresser does a lot of decorations at events & parties around the world and is happy to have found an Alstroemeria he not only can rely on but performs amazingly well, with gigantic flowers.
"Just be sure you order the flowers well in advance, they use some time to open bloom. It was extremely hot the last two weeks in my showroom, and still the flowers took 6 days to fully open. And last now for over three weeks, looking perfect still."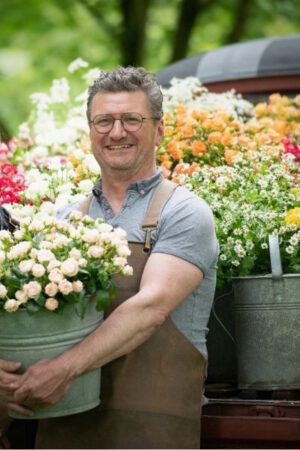 Bart Bresser
Alstroemeria Virgin Queen on Instagram
Explore more Alstroemeria Virgin Queen and share yourself using the tag #alstroemeriavirginqueen
Interested to learn more about alstroemeria Virgin Queen? Contact Royal Van Zanten: T : +31 (0)297 387 000 E.: [email protected] I: www.royalvanzanten.com Facebook