Charlotte Bassin has been an artist and world traveler all her life. She has combined these two passions, and added a third - flowers - to create a series of more than a hundred artistic world floral maps. Read her story and admire this colorful art series presented by Wander + Wonder to inspire travelers, adventurers, and changemakers of our world.
Charlotte Bassin and the Start of a Life-Long Passion
Charlotte was born in Boston, Massachusetts to immigrant parents and spent her summers as a child with a family in Europe. Before getting a degree in Fine Art, she took a year to travel the world equipped with a sketchbook, journal, camera, and backpack. It was the start of a life-long passion for travel and inspired the creation of these world maps that are created with flowers.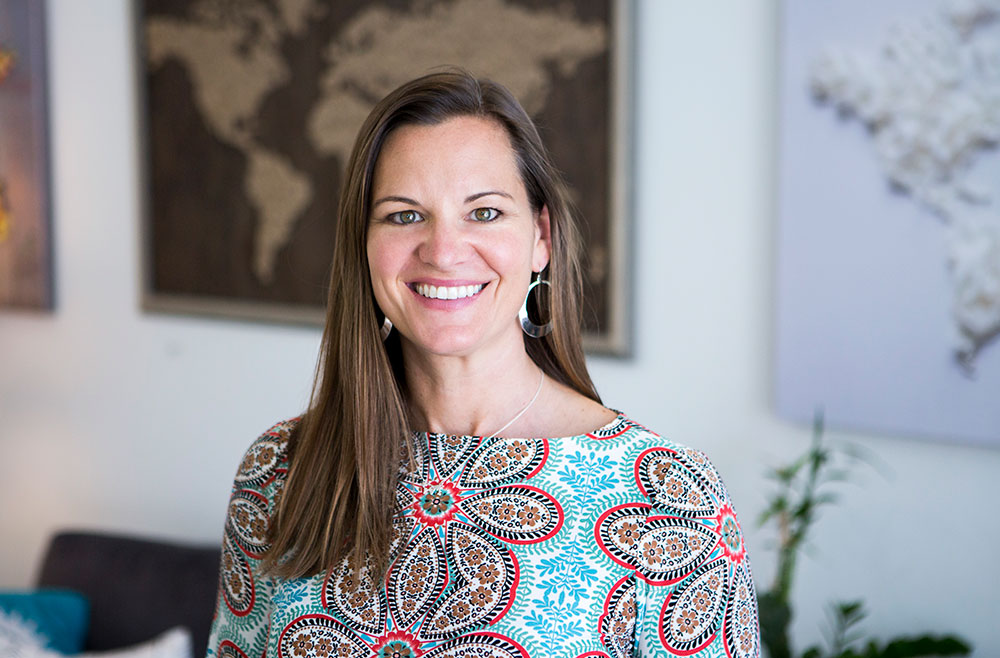 Wander + Wonder
Have you ever stopped to think about the difference between wondering and asking a question? The difference between wandering and going somewhere? Wondering doesn't require an answer, where as a question does. Wandering has no destination, where going somewhere does. We live our lives always needing to know and wanting to go. We lose touch with our sense of spontaneity leaving little room for the magic that comes from serendipity. Why not take some time to stop, relax, ponder, wander, wonder. It is this concept that inspired this series of artistic maps.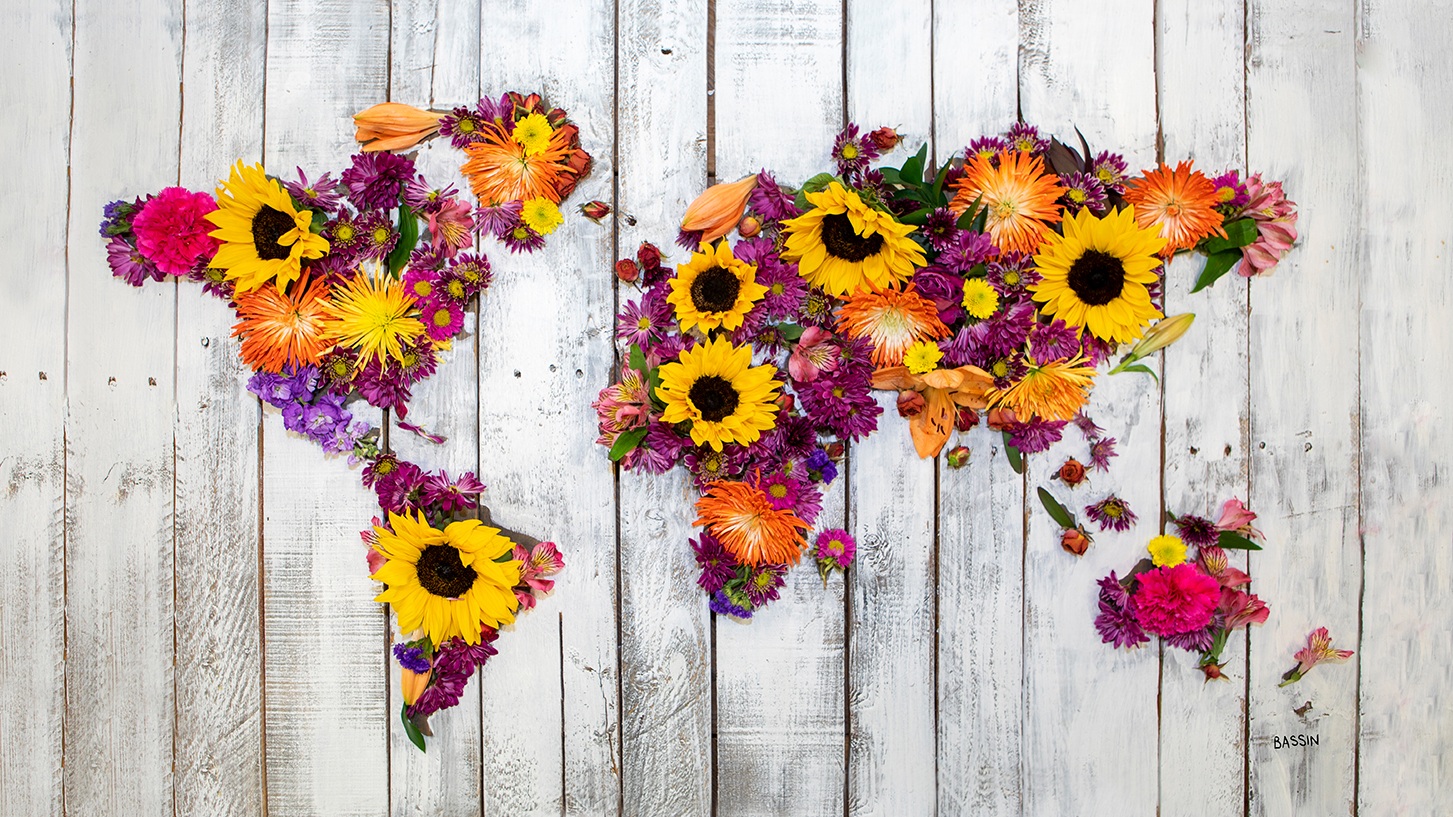 Floral Maps
Charlotte says about her world maps:
"With each world map that I create, I aspire to inspire. I see my art as an invitation for us to think anew about our inherent connections to humanity and to Mother Nature, to consider how we might best preserve Earth's natural beauty, revitalizing hope in the process."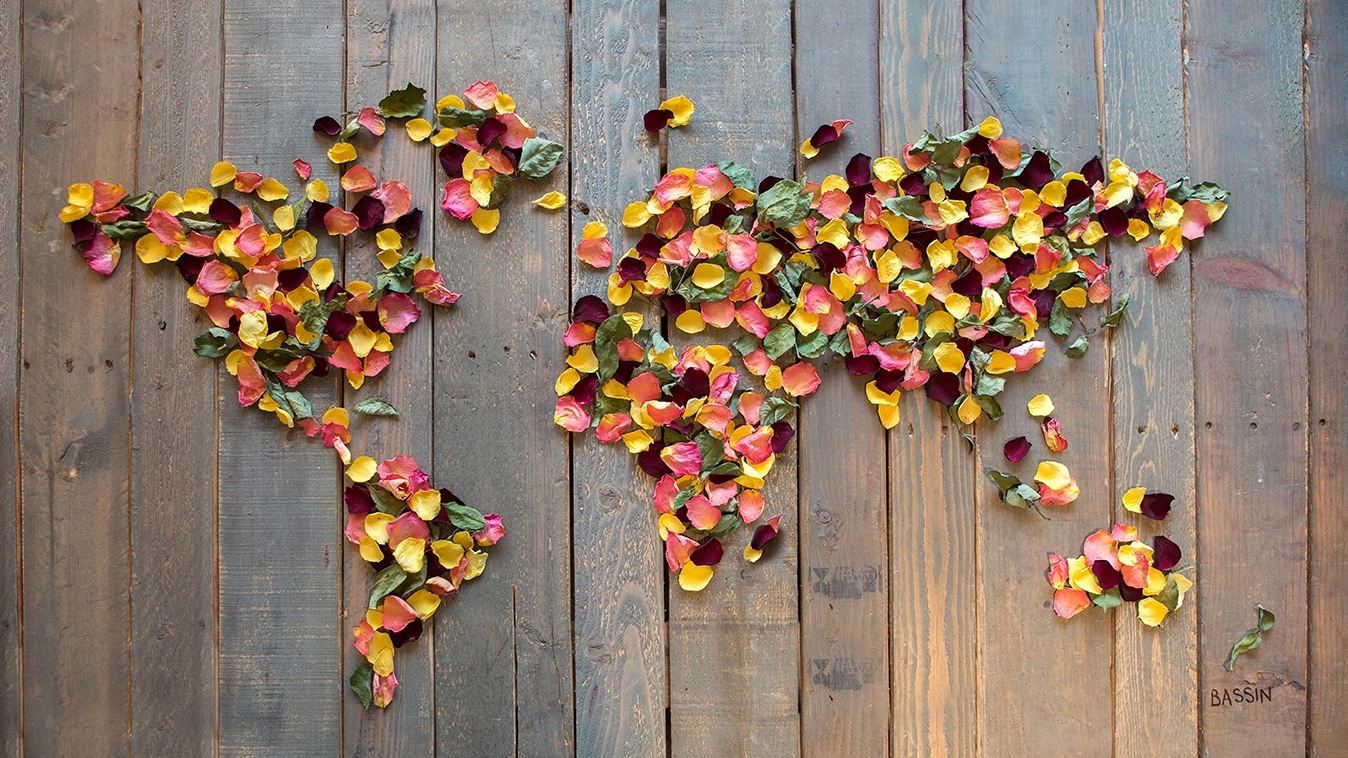 Original Compositions
Charlotte:
"Through a glorious range of texture, color, and material -- and, not least, the intriguing irony of finding utterly original compositions while still using the exact same outline time after time -- each map offers us distinctive clues and cues to understanding how we treat each other and every sentient being."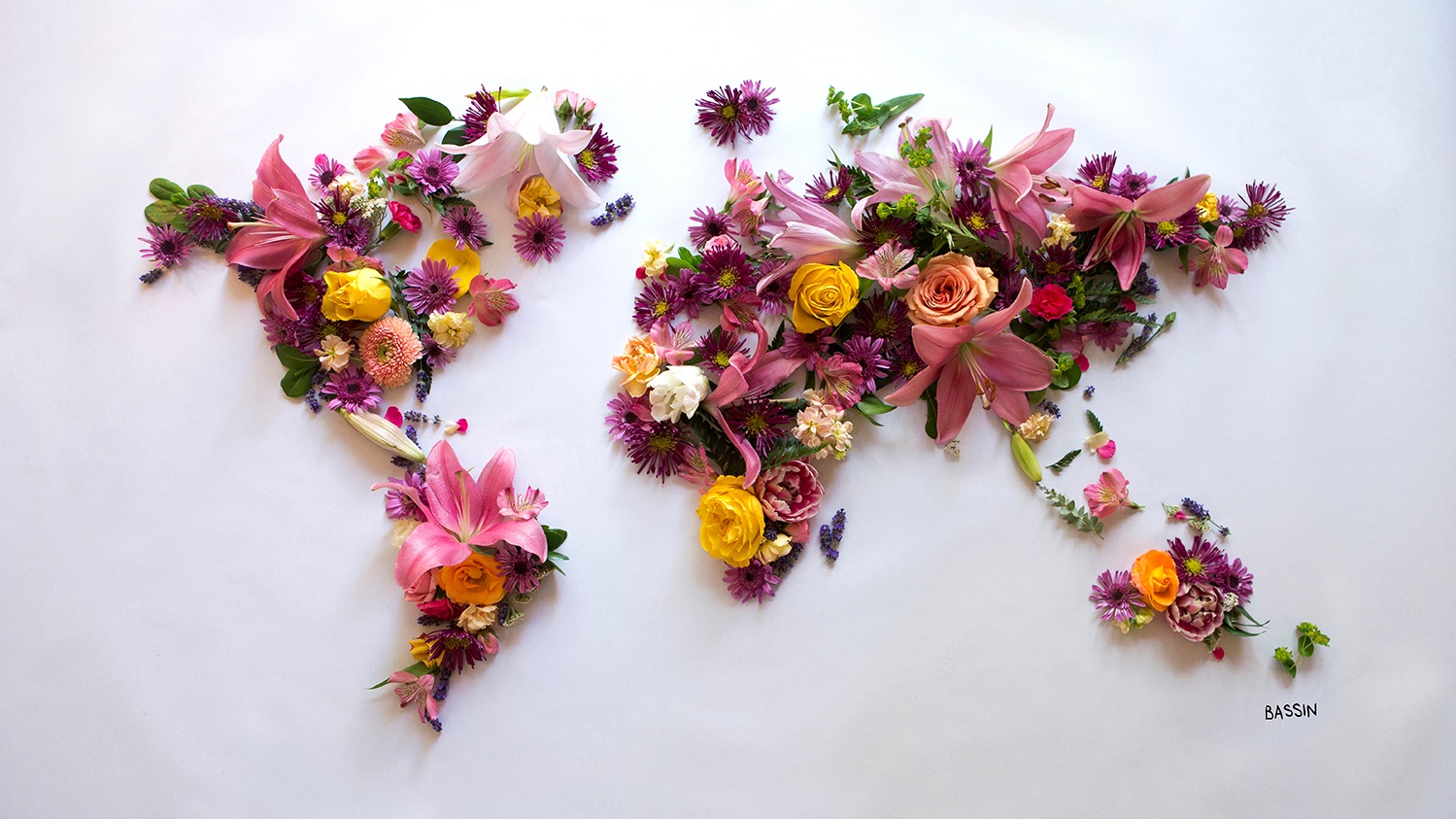 No Boundaries
Charlotte:
"By omitting all political borders, I hope to challenge all of us to have no boundaries in our efforts to honor all life, to work on positive change, each map urging us outward: Go, learn, pay attention, listen, be present, enjoy serendipity, make a difference, find humanity!"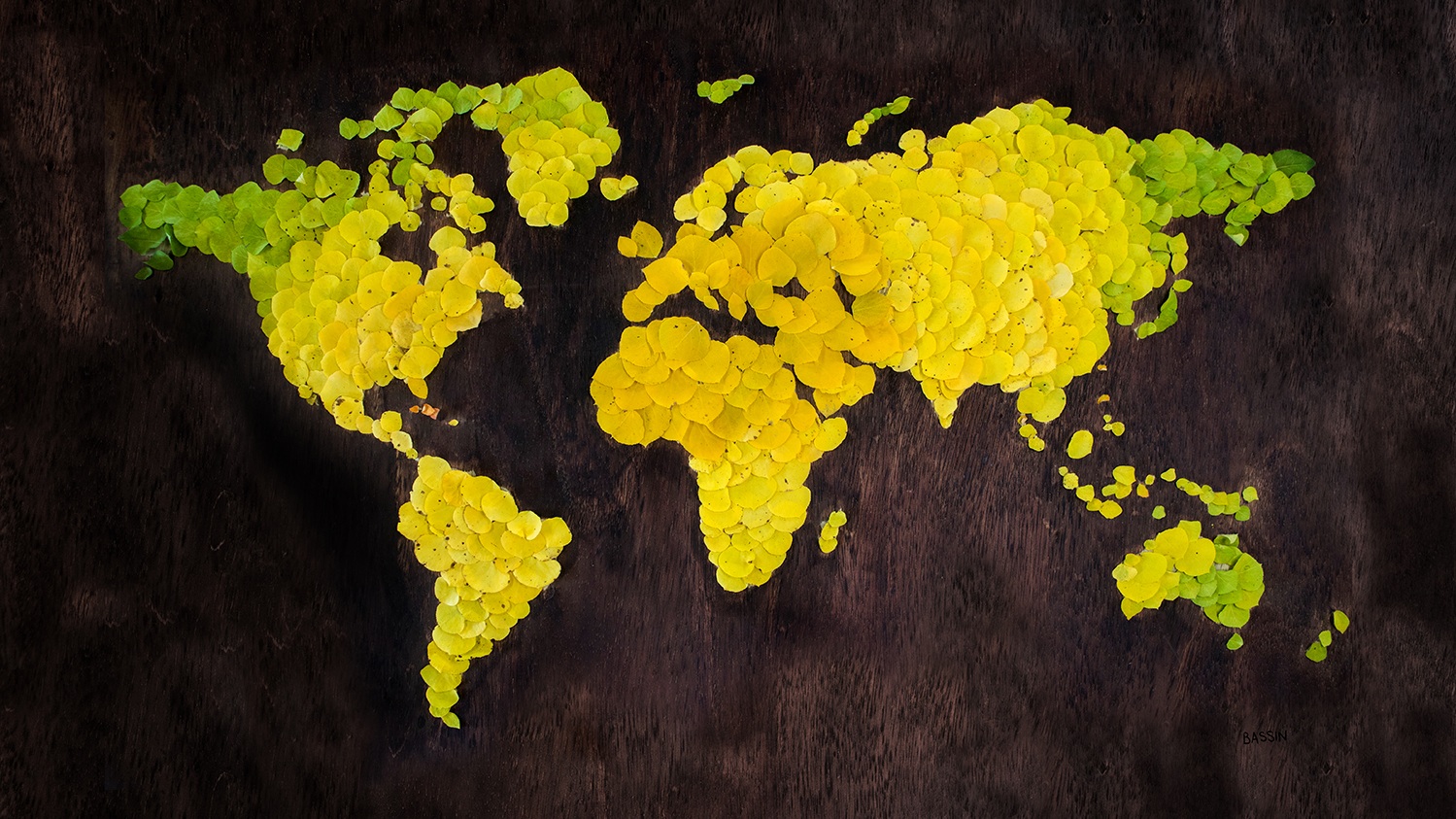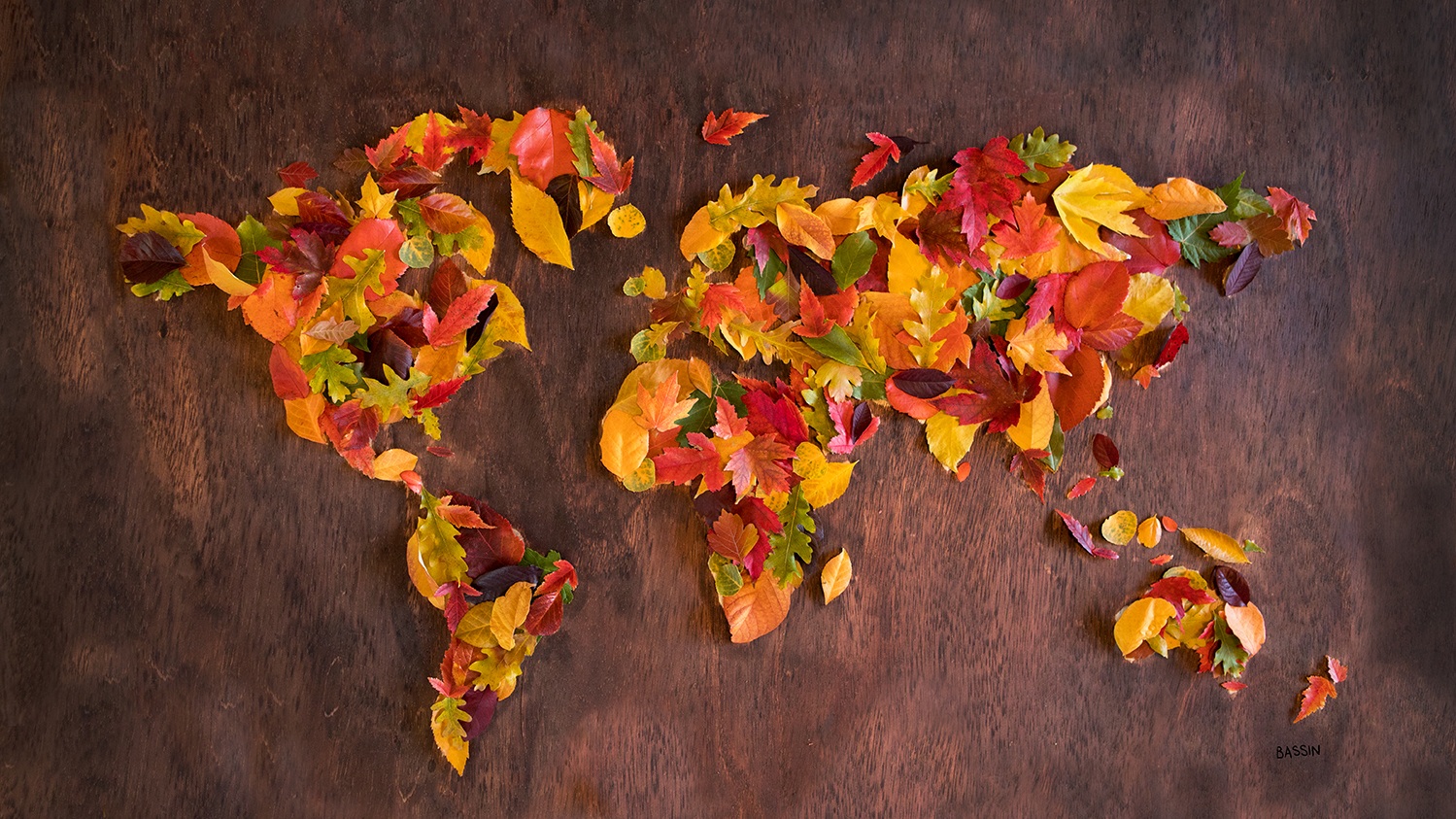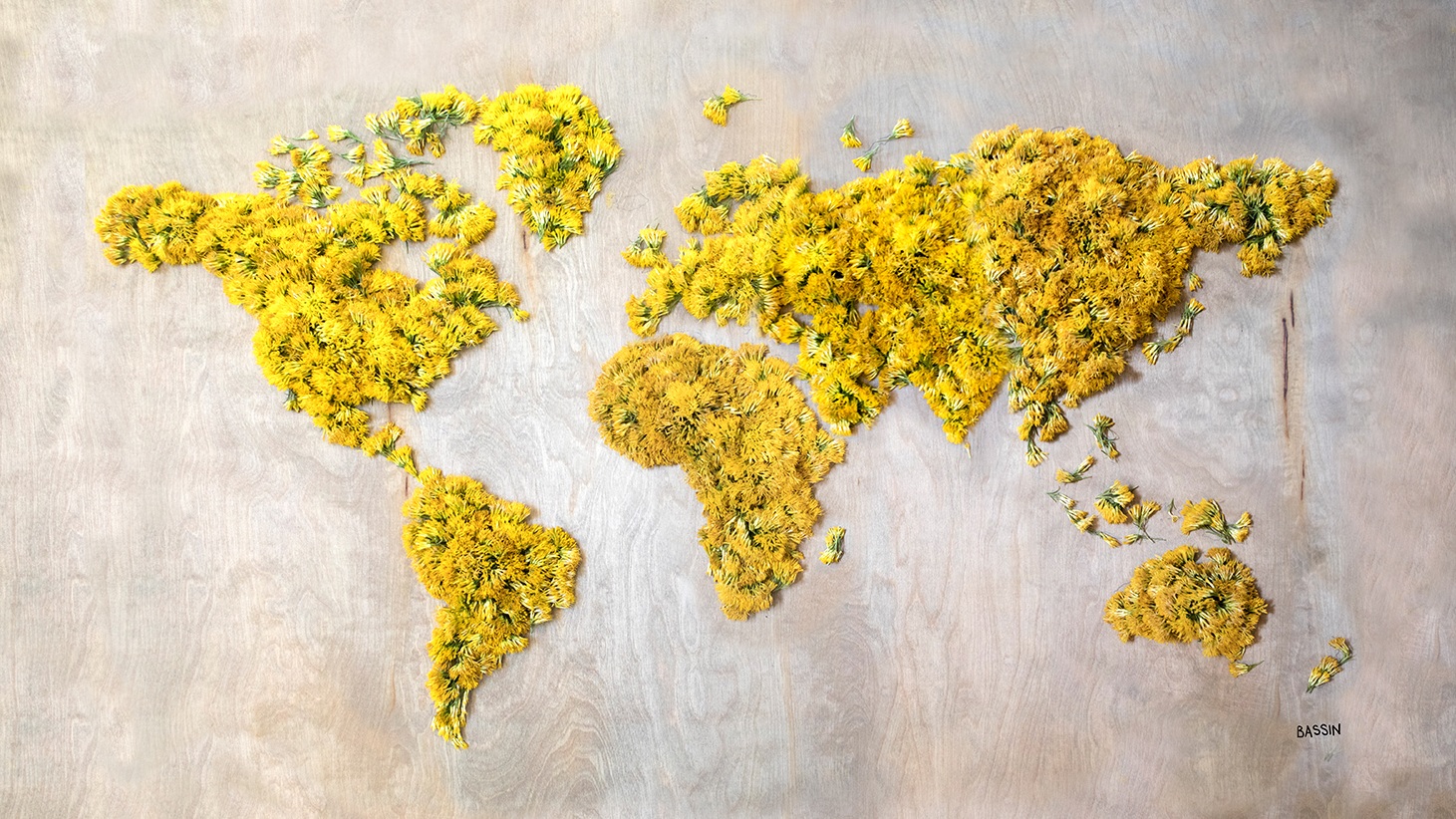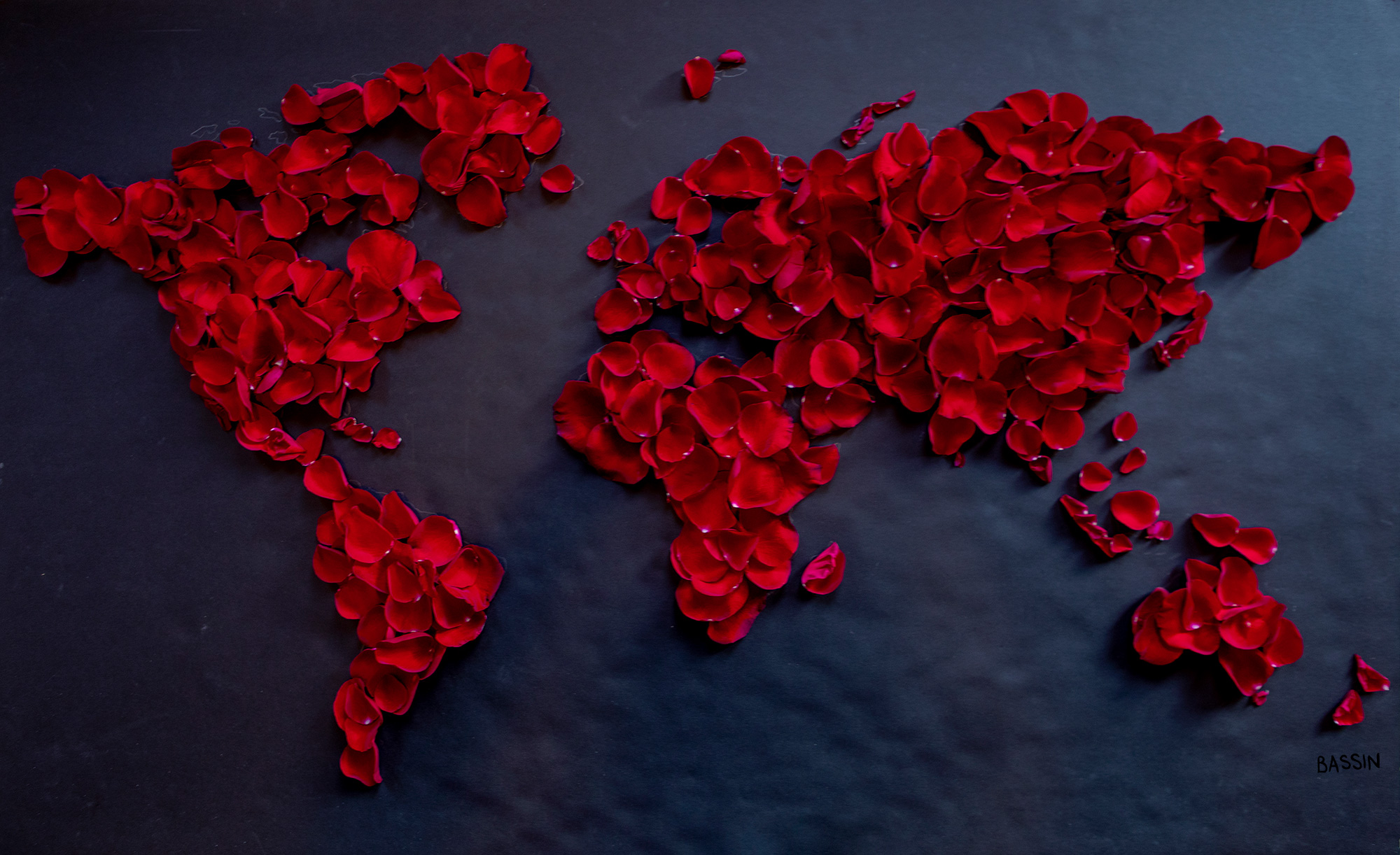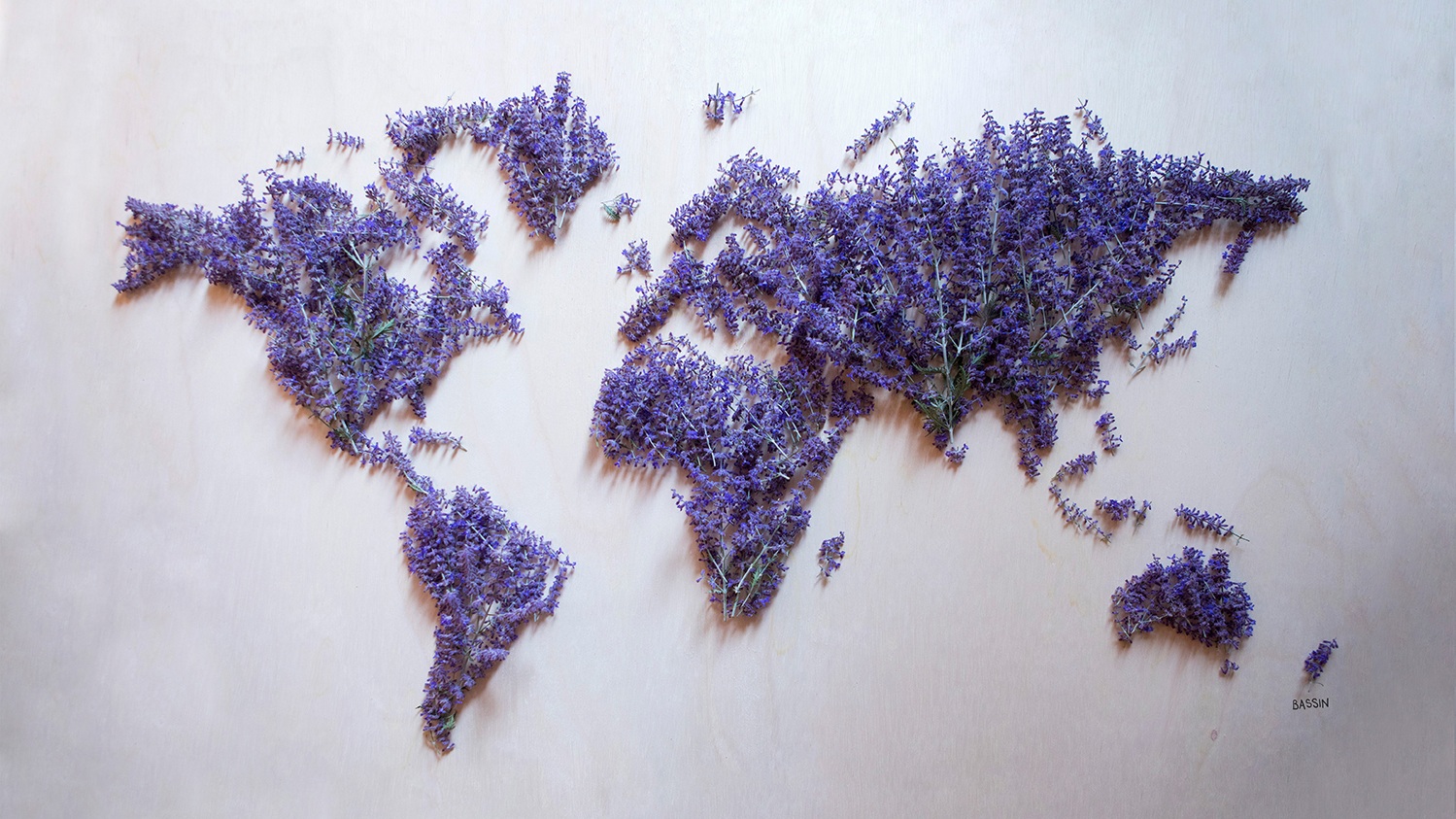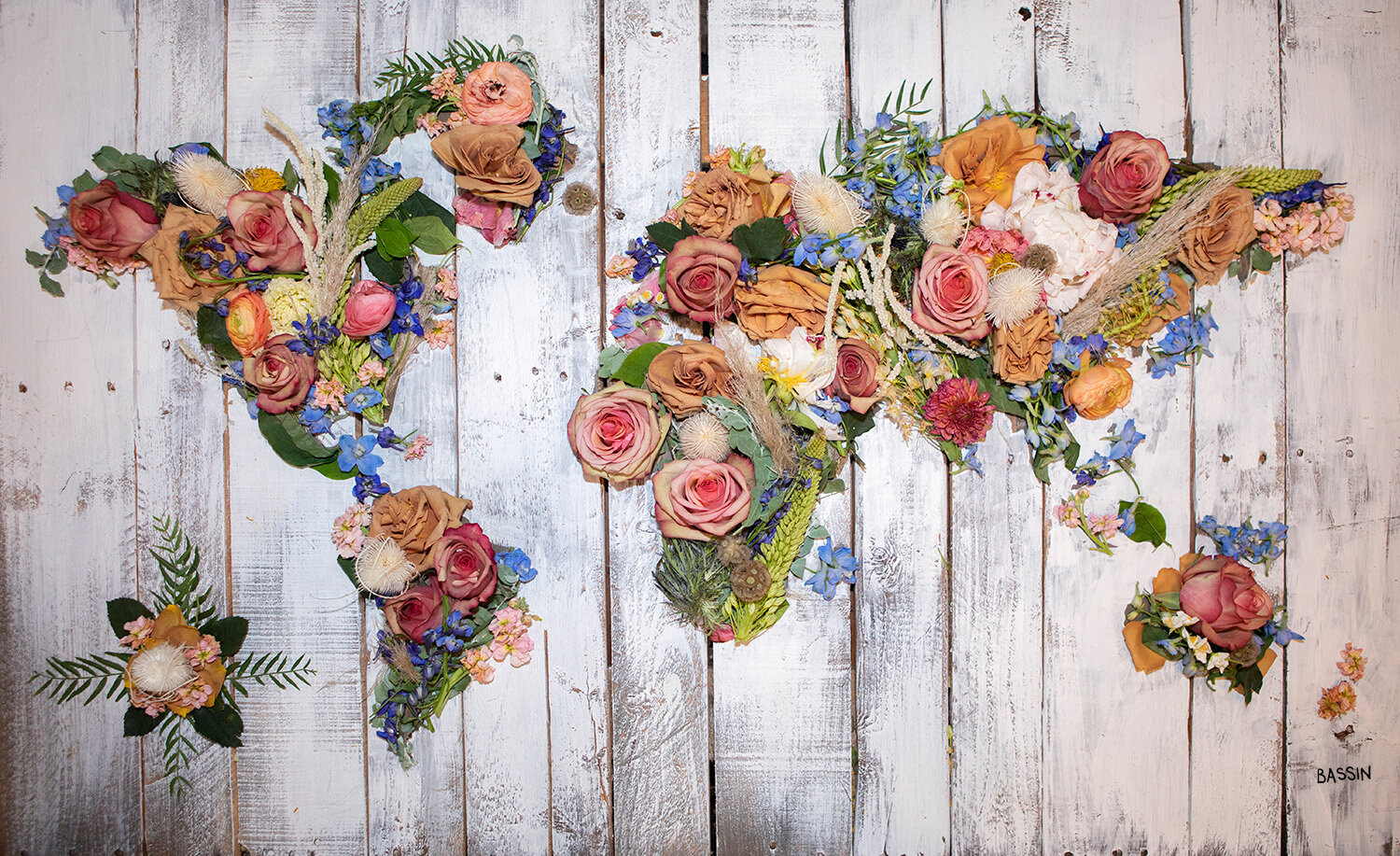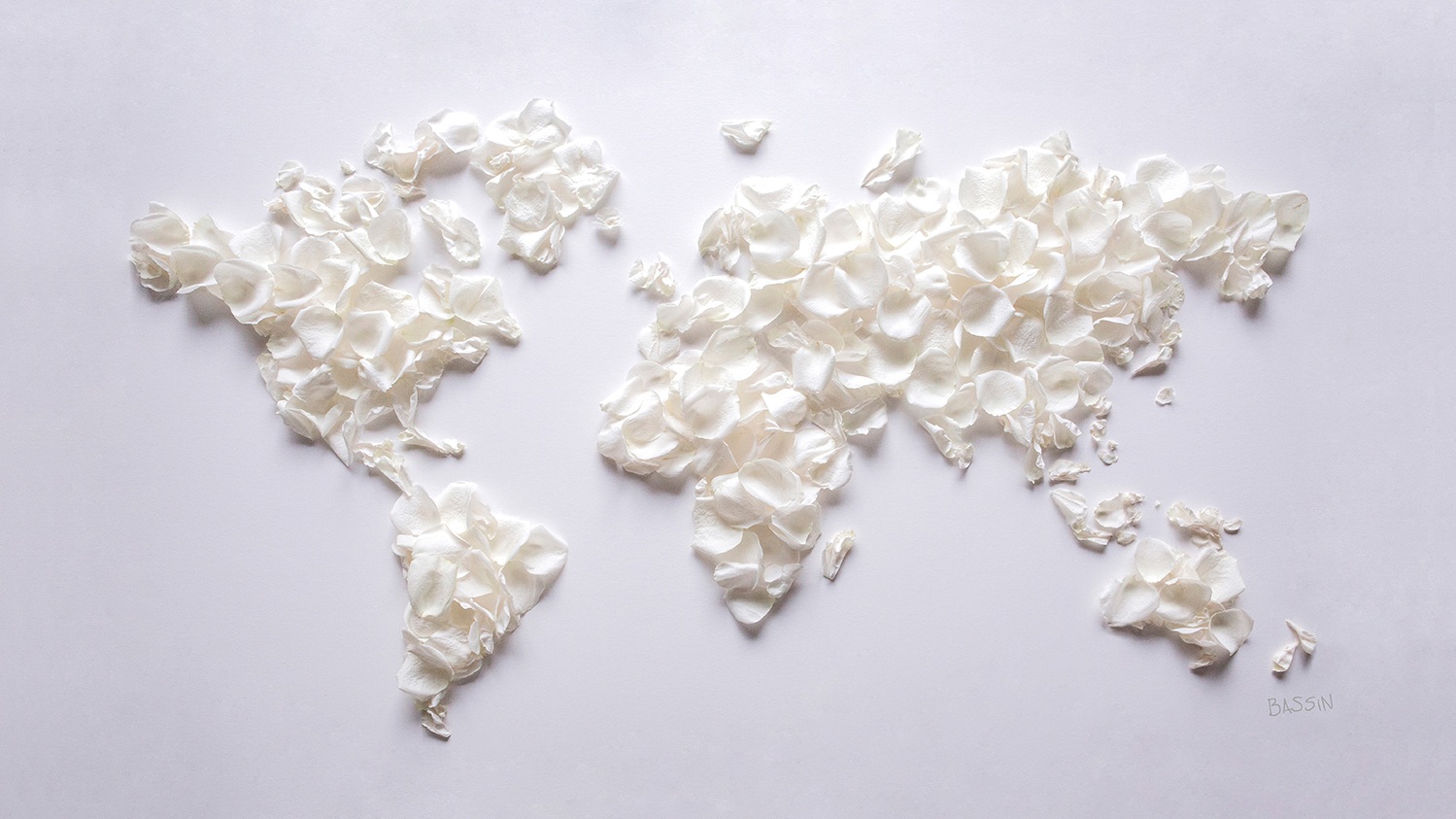 Recently, Charlotte shifted her focus from being a successful web/graphic designer/art director to being a full-time artist and is currently working on murals and public art throughout the Denver metro area. But the world maps remain in our eyes and hearts.
You can find all these amazing maps in Charlotte Bassin's Etsy Shop.