I don't know about you but for me, Christmas is the best time of the year. I'm waiting for it breathless and I'm starting to prepare ornaments long before December. This year has been a different one, very challenging for everyone, and in the middle of so much social distancing and sterility, we really feel the need to be together and share unforgettable moments with our loved ones.
Creating some Chrismas Wonderland Decor Magic
When I was asked to come up with ideas for a Christmas decor in which people would take pictures with their family, I wanted to create magic for everyone who would come to the photo studio. Because we were left with o few possibilities for leisure and meeting, I felt that something very special was needed to fill at least a little bit of the gap created by so many restrictions and barriers. When I started to put my mood board together, I had in mind that I wanted to create a natural, yet elegant decor that will convey joy, delight, and that state of enchantment to everybody that sees it.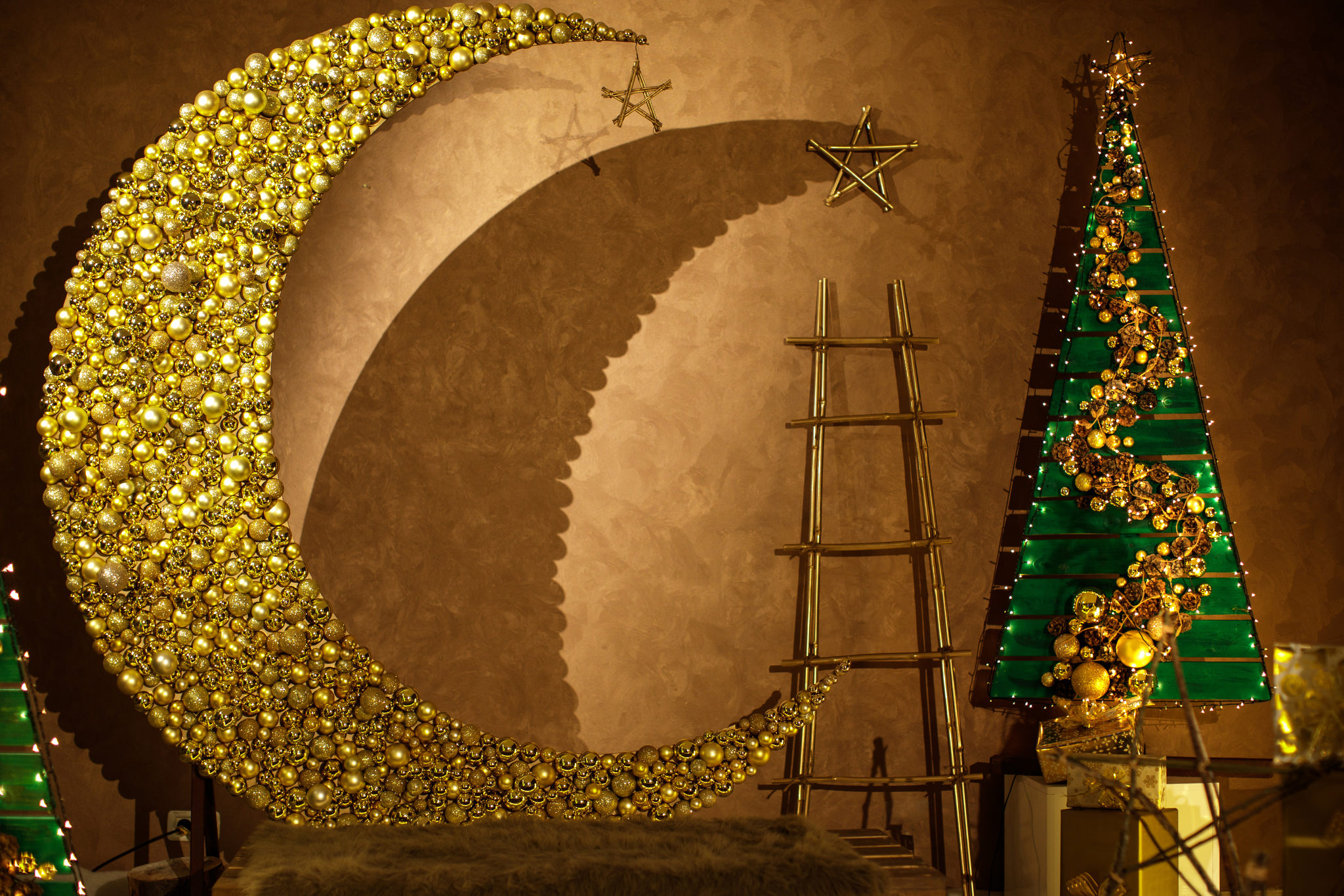 Just Like a Fairy-tale
So imagine...A Christmas icy cold night spent in a fantastic forest where the lights create that fairy-tale atmosphere and wonderful trees, adorned with golden Christmas balls, among which children can play unhindered. For this design, I chose a Crescent Moon as a focal point - which is the symbol of time, cycles, equilibrium, regeneration, mystery, and change - paired with stylized Christmas trees - that symbolize hope, rebirth, and healing. I chose these two symbols of nature and Christmas because in my opinion, they talk bet about the situation that we are all facing right now.
Welcome to the Enchanted Forest
We need joy and delight in our lives, that's for sure. And what could be more beautiful than attending a photoshoot with your family in a Christmas Wonderland decor? Starting from this idea, I have created the concept of the 'Enchanted Forest' in which it is the moon that watches over us all, and the trees are bathed in the warm light of the fireflies. Because I wanted to create a natural, yet modern and elegant look, I went with the green-brown-gold color scheme and I chose to paint the trees in green, adorned with golden Christmas balls of different textures and brown pine cones. These are no regular Christmas trees. As you can see, I wanted to add a more contemporary twist to them so I used yarn-covered wires painted in metallic gold that I shaped into an 'S' form and put them on top of everything to create depth and dimension to the design.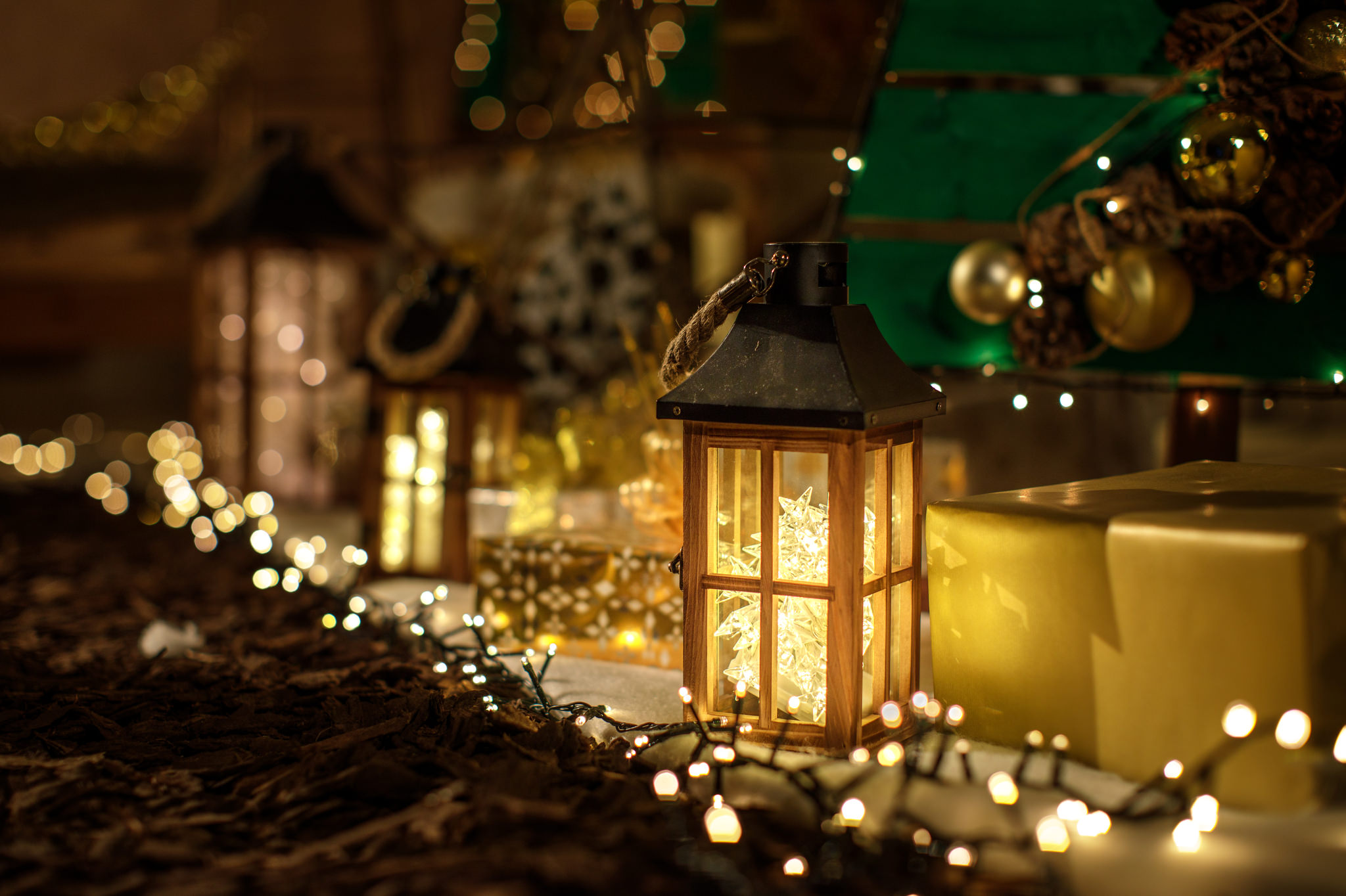 I Wanted Time to Stand Still for a Moment
The 2 meters high Moon was all covered up in more than 1700 Christmas balls that I glued onto a pre-cut wooden board. The balls were carefully arranged so that the textures would alternate and they were placed at different heights to obtain a 3D effect. To complete this wonderful picture, I added immaculate white snow and lots of beautifully wrapped presents under the trees. For a moment, I wanted time to stand still, and for those who walk the path to the heart of the forest, to feel that they enter a magical land where there is only kindness, happiness, and love.
Capturing the Delight
In the light of hundreds of light bulbs, the stories take shape because the master photographers take the best frame so that they can capture that moment of pure happiness that one feels when people are with their loved ones. And the delight goes beyond the lens. It can be seen on everyone's faces. Whether they are standing next to the giant moon, among our special trees, or looking out curiously at the dozens of beautifully wrapped gifts, they all have the opportunity to enjoy the various elements of the decor and interact with them.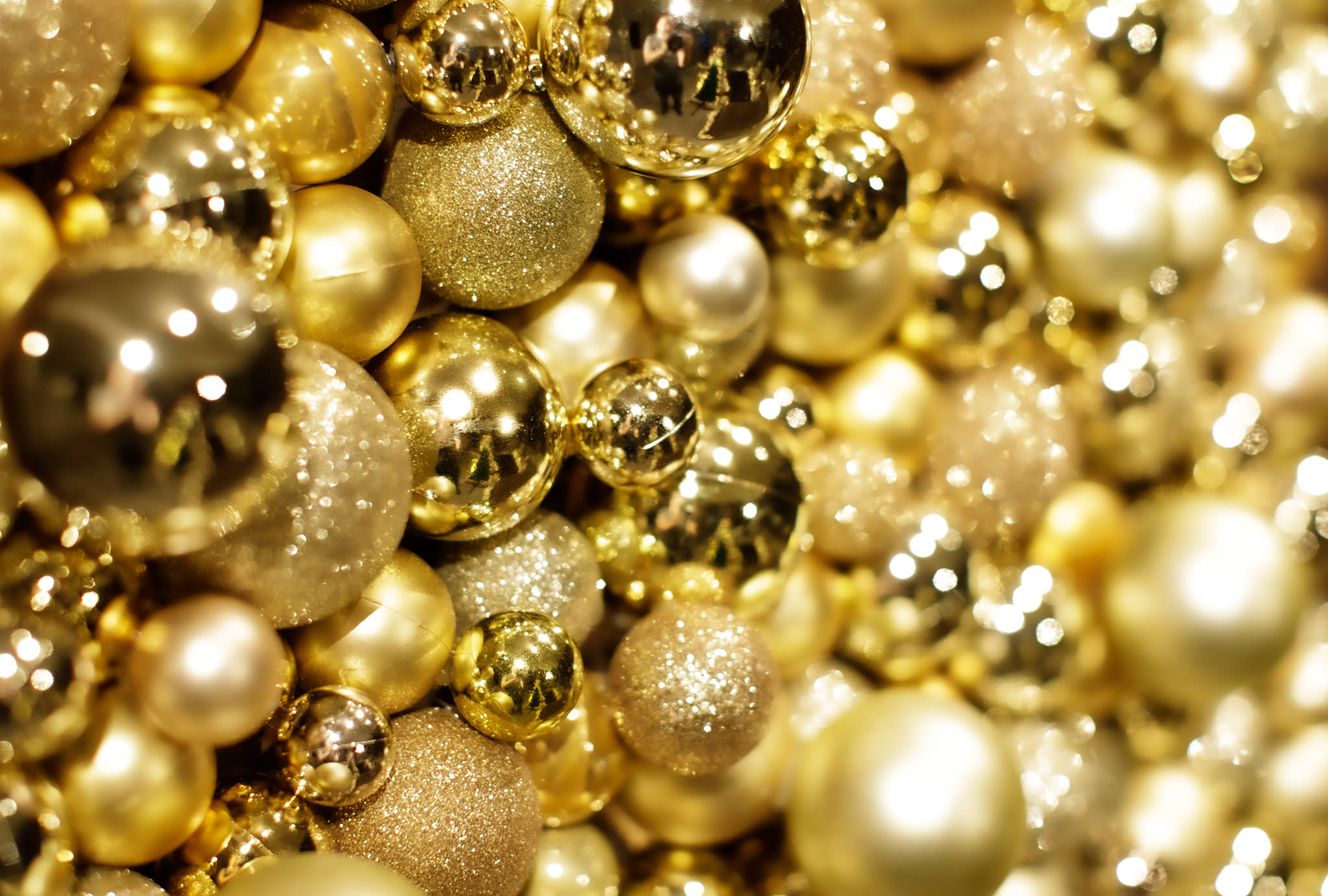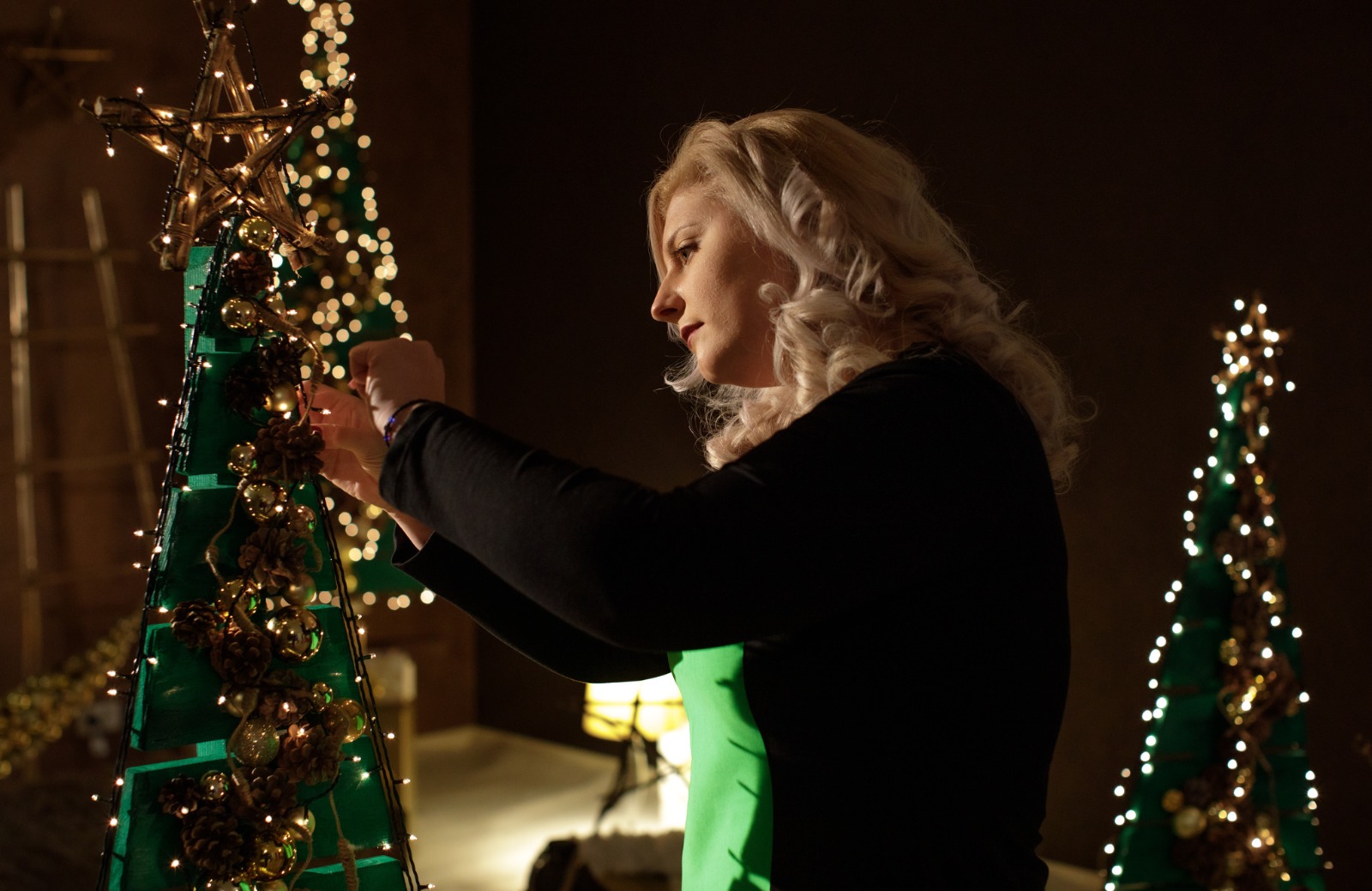 Hours of Gluing Christmas Balls
But true magic occurs when you look at the whole decor, spectacularly highlighted by the mastery of the photographers who know exactly where and how much light you need to create the perfect glow. A unitary concept that was materialized by associating design knowledge with photographic knowledge, through a lot of work and planning, hours of gluing Christmas balls, arranging lights, making samples, and creating various elements that brought the work together perfectly.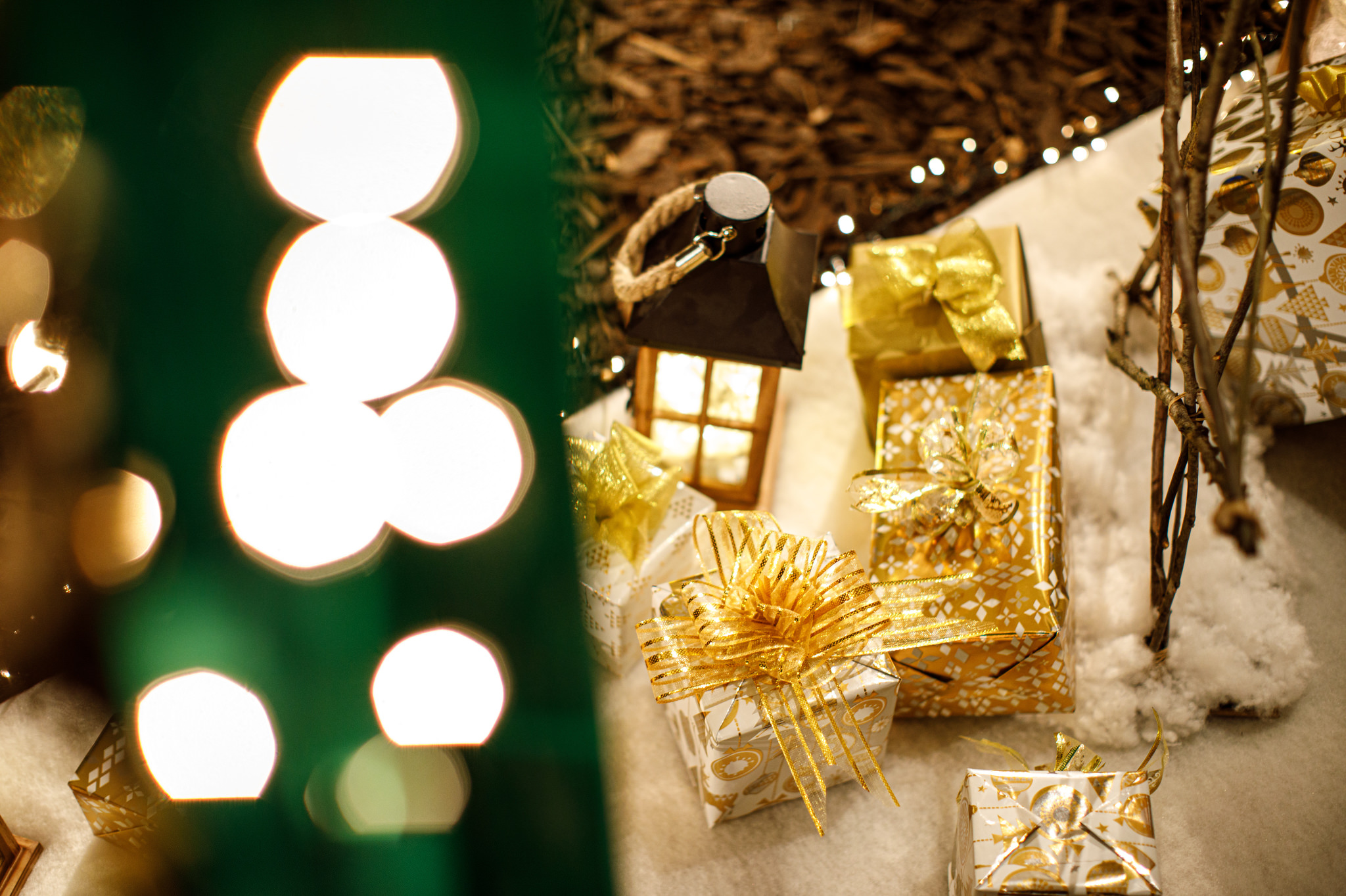 A Few Moments in an Ideal World
Among so many stories, this year we wrote one about happiness, delight, and the joy of being with your loved ones in a magical setting, created specifically to transpose us at least for a few moments into an ideal world where love and peace are lived when we are close to one another. A world where we are free to dream, smile, and enjoy every sparkle.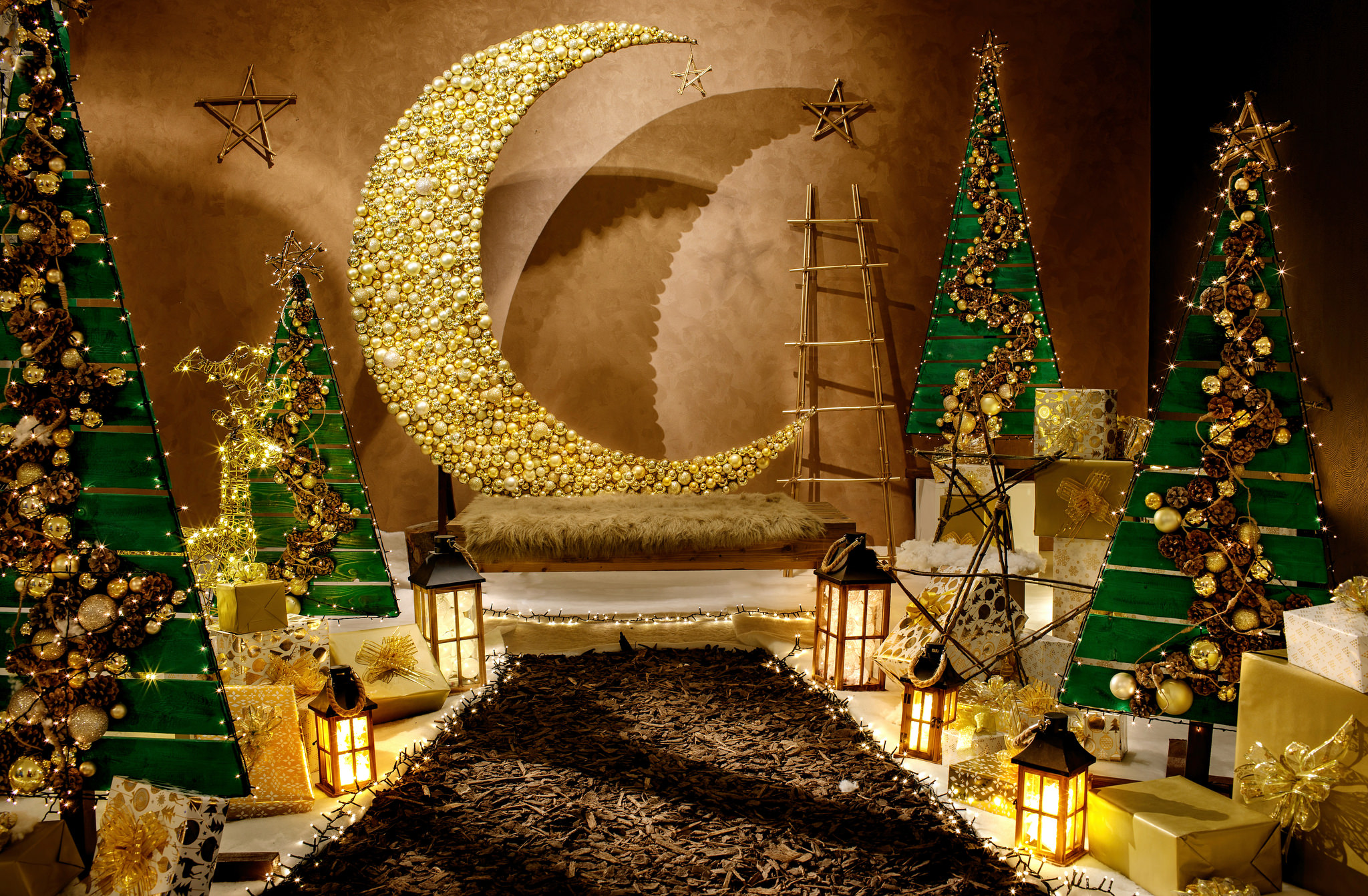 Design and edit: Ana Grigoras- Floralistic Atelier Photo credit: Adora Studio