How wonderful it would be if you were asked to design decorations with silk flowers and plants for one of Dublin's most emblematic hotels: The Davenport Hotel. That's exactly what happened at a time when covid had shut down all the events I normally work for, and so it made me extremely happy. The question was to design installations and arrangements at various locations in the hotel that support and/or enhance the architecture of the hotel. A cloud of hydrangeas could not be missing. The style and feeling that come along with it are perfect.
A Cloud of Hydrangeas
The cloud of hydrangeas hangs above the staircase that gives access to the ballroom where many weddings take place, by placing the decoration above this staircase you walk through the clouds to your own wedding party. In the mainly white interior with neoclassical elements, the combination of various white tinted hydrangeas in a striking modern shape creates an interesting field of tension with the interior.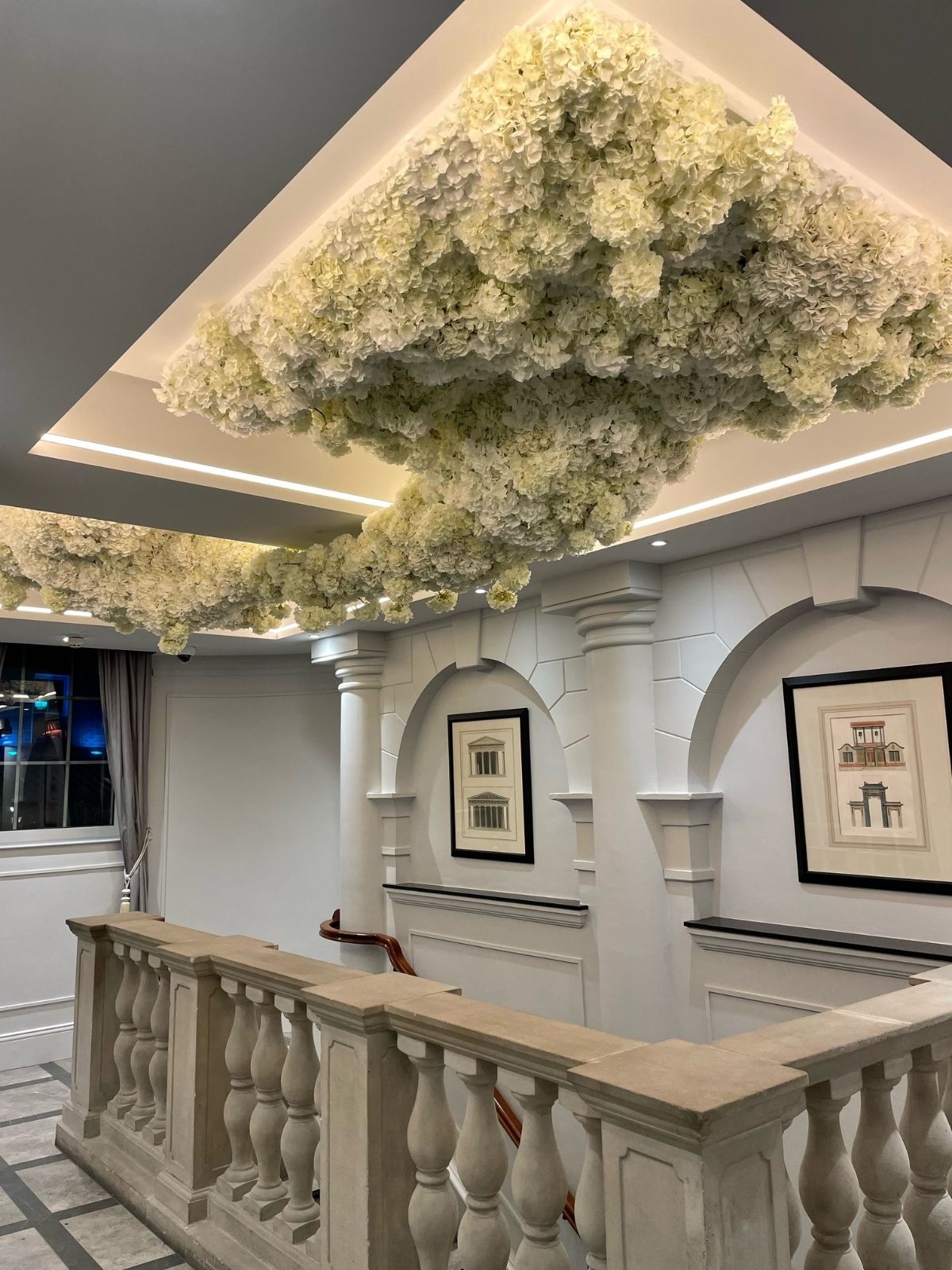 Technical Complex
For me as a designer, looking for these kinds of combinations is the ultimate challenge, especially if they contain technically complex elements. In this situation, it was the fragility of the interior, the location above the stairs, and the creation of an organic connection between the two cassettes in the ceiling.
In consultation with the hotel's technical team, I chose to bring custom-made plates from the Netherlands that are attached to the ceiling. 3D shapes have been created with chicken wire as well as the connection between the two cassettes, the silk flowers from Pure by Jasaco are attached stem by stem to achieve a cloudy effect. In total, about 5,000 stems were processed.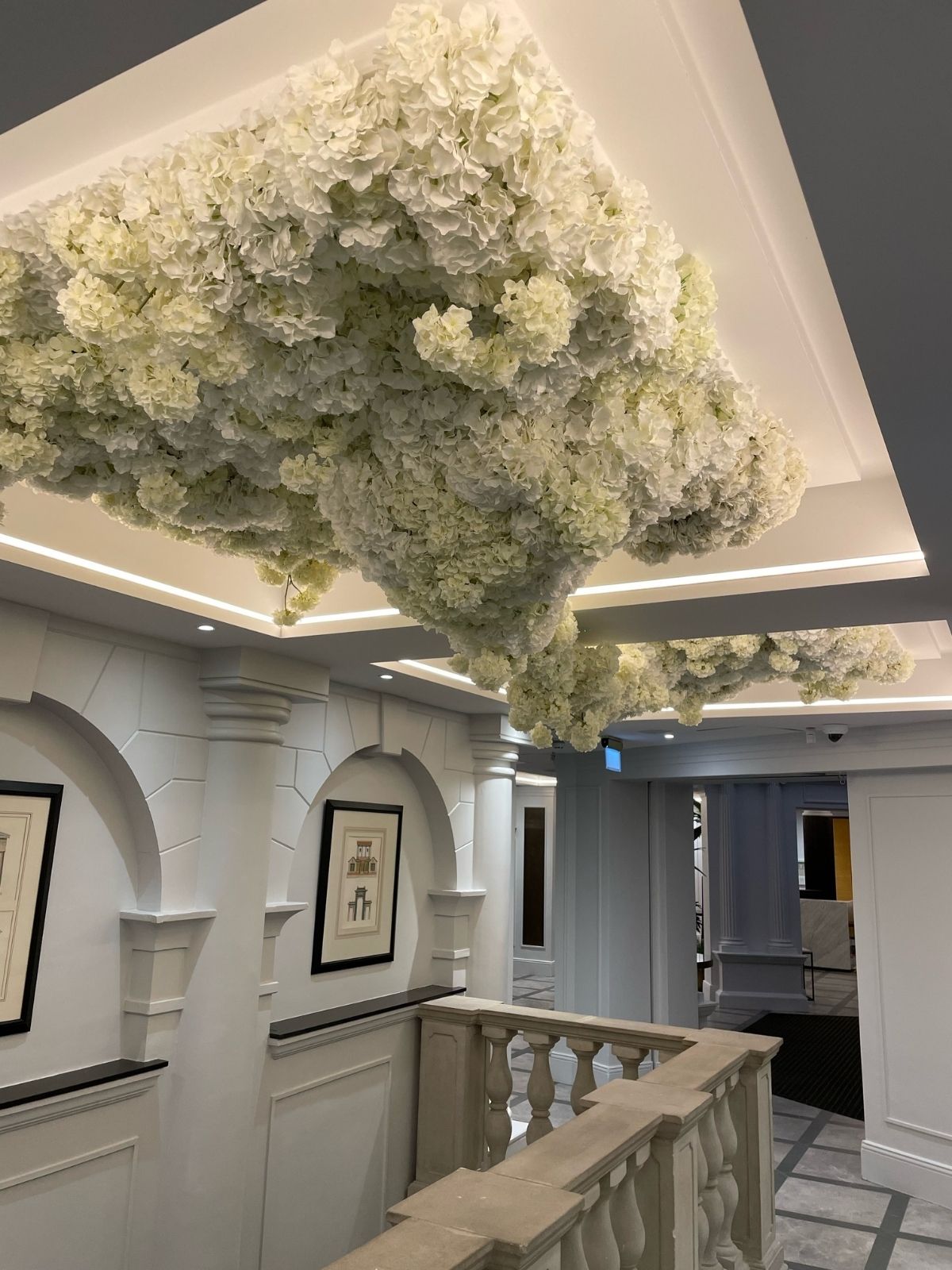 Reopening The Davenport Hotel
In April of 2022, The Davenport Hotel reopened its doors after being closed for more than 1.5 years. The guests can enjoy the floral additions to the interior like the cloud of hydrangeas now and everyone is excited about the result.