In this challenging time for everybody where COVID-19 is resetting us, it's beautiful to see how many initiatives are brought into life to support our floral industry and at the same time bring joy to a lot of people that deserve it right now! These are a few of those awesome actions taken.
#FlowerBoostChallenge
You are challenged by a person or a company! You buy flowers at another grower or at your local florist for your employers, colleagues, friends, neighbors, family,…. You share this on social media with the HASHTAG #Flowerboostchallenge You challenge 3 other persons or companies! This challenge is still going on and is traveling all over the world. So let's keep on challenging each other!
#Flowers4Oxygen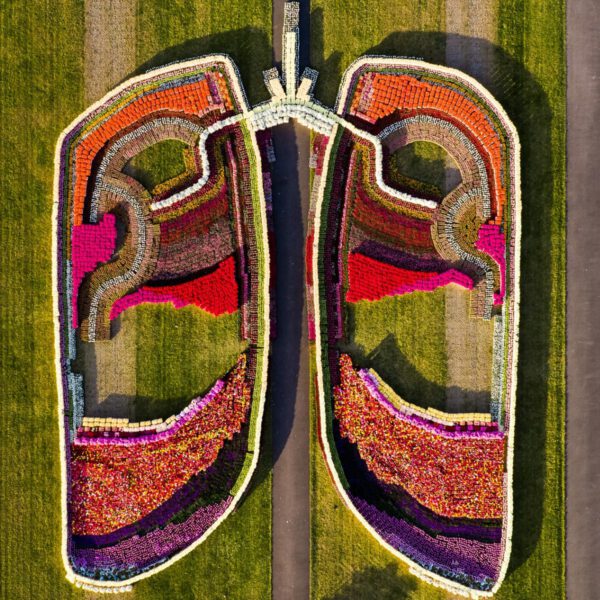 Flowers4oxygen. Who hasn't seen the huge longs made at Keukenhof by Sarah Dikker, and in coöperation with many partners of the flower world and the Floral Trade Group. In this time where oxygen for our longs is so important, Flower4oxygen wants to unite all strength and show the world that flowers bring positivity and energy = OXYGEN! And that is just what we need to beat this virus. Fleurop also supports this initiative and gives 2,50 euro per bouquet delivered to the long foundation.
#BecauseyoucareWebringflowers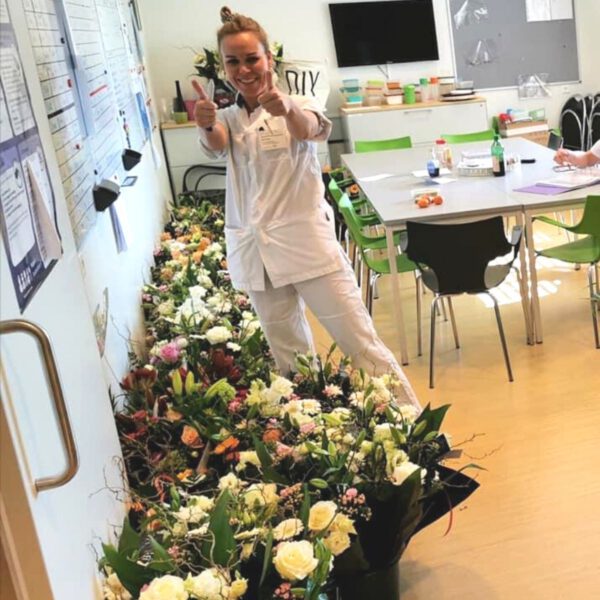 This was one of the first initiatives! Florist Inge Quint and several others took together with Jolanda Van der Lugt-Kats the lead in getting flowers delivered in hospitals and nursing homes. It was touching to see the joy in peoples' eyes and for sure it brought on a whole new wave. Flowers are bringing joy in many lives.
#Unitedthroughflowers
Piet van Kampen brought flowers from growers to several floral designers such as Hanneke Frankema, Max van der Sluis, Lily Beelen and a few more, for them to make outstanding arrangements to promote the growers and their products. Alison Bradley and Piet, founders of Floral Fundamentals, support the floral industry in this way and unite everybody through flowers.
#RiseWithEmc
Tomas de Bruyne and Christi Lopez of EMC, brought together a group on Facebook and Tomas has made some movies to help us take action and think about our floral future. Also in this group, people give each other inspiration and keep up the spirit!
#LetHopeBloom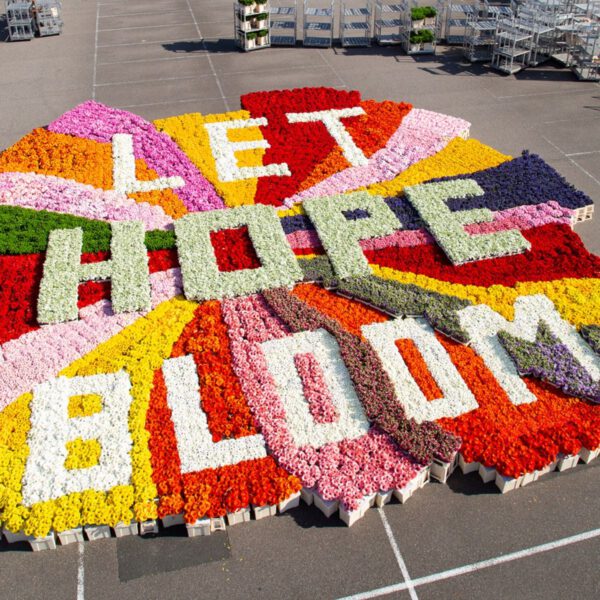 Last but not least: Let Hope Bloom! This amazing action on "Good Friday" brought 150.000 bouquets to elderly and lonely people! Ali B, a famous Dutch rapper and TV personality, the minister of agriculture and many mayors rolled out this campaign with the help of Dutch Flower Group, Dümmen Orange and several partners of the floral industry. These flowers against loneliness were delivered to 2.000 places - 12 production lines in 3 locations - and many hands helped to make this operation a huge success. We think of one another, especially in times when things get rough. Let Hope Bloom!