The all-new Chrysanthemum Santini Maverick White is the perfect flower for my new project FeelHarmony. As always, my aim is to promote flowers and make them appear in public spaces. And on this special occasion, I was able to display my work in a special place and for a special occasion. Do you feel the harmony?
The FeelHarmony Project
'FeelHarmony' is a project that was born quite unexpectedly over a coffee in one of my favorite Lublin cafes. I chose the Filharmonia Lubelska (Lublin Philharmonic) in Poland as the place of the arrangement. Hence, the name of the project has become a play on words. I used the English translation of the Polish phrase 'czuj harmonię' ('feel harmony') which in English sounds reminiscent of the Polish word 'philharmonic'.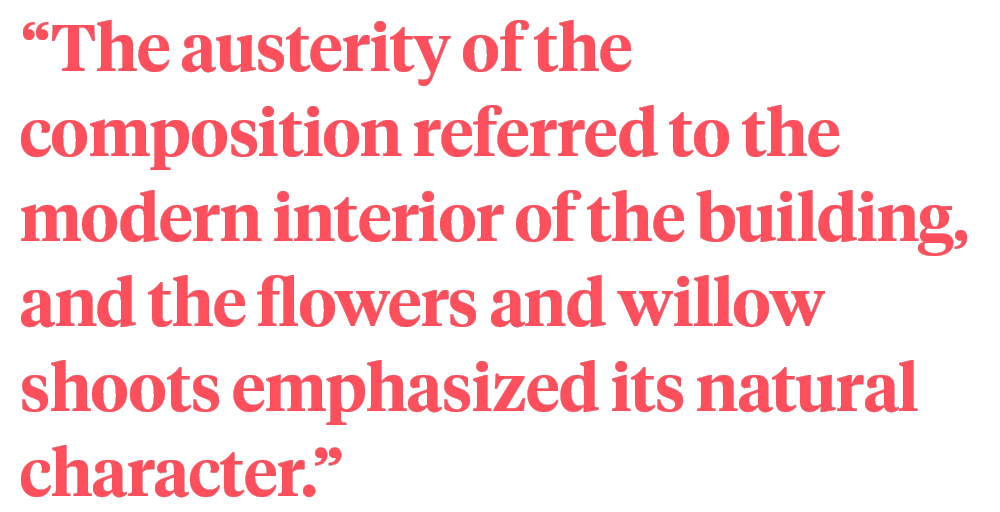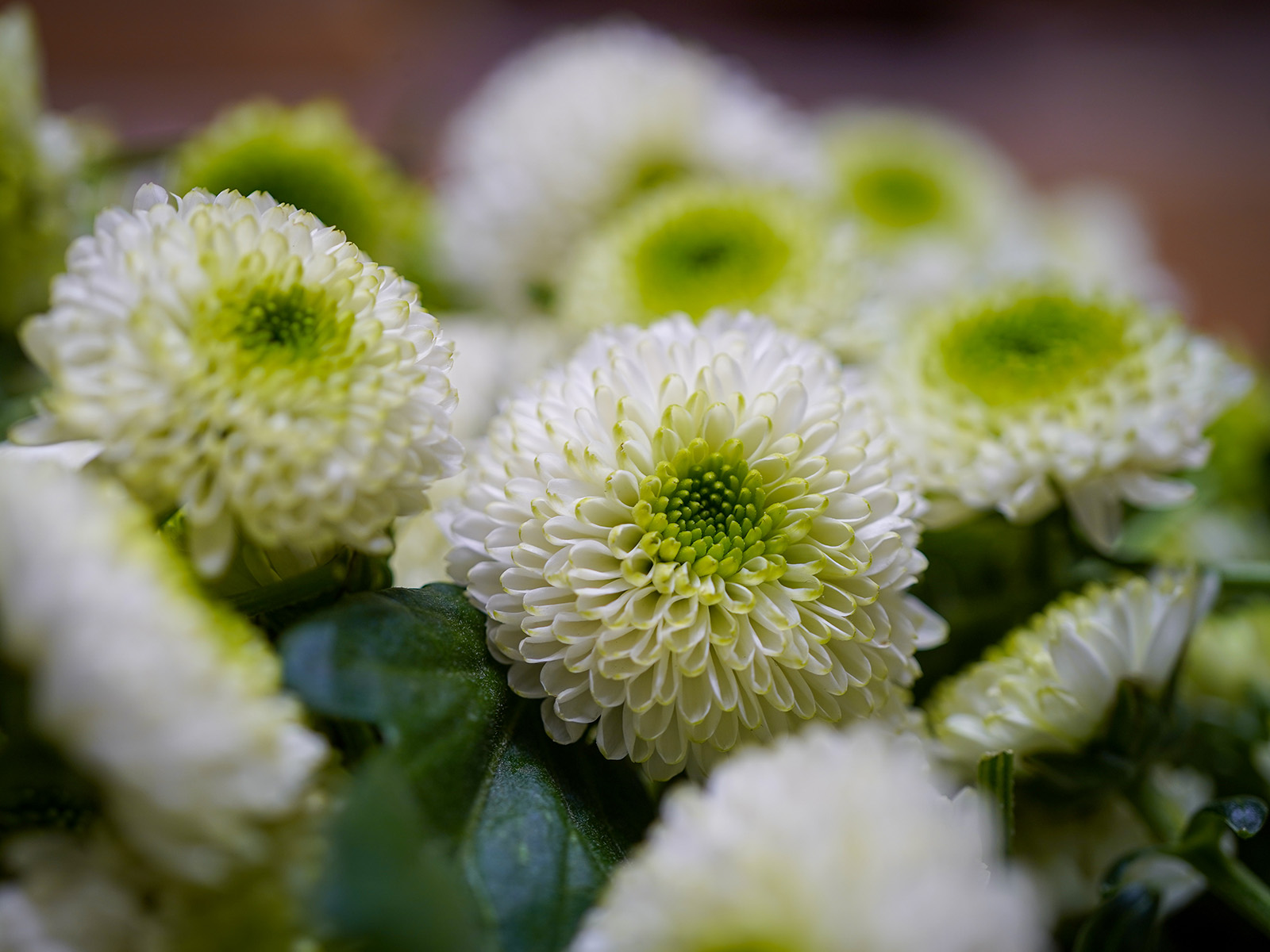 Chrysanthemum Santini Maverick White
Artistic Solidarity With the Ukrainian Nation
The austerity of the composition with the Chrysanthemum Santini Maverick White referred to the modern interior of the magnificent building, and the flowers and willow shoots emphasized its natural character. They were placed on the main stage and added splendor to the piano recital of Alexander Gadjiev, the winner of the 18th Chopin Competition.
The work was created on the day of the invasion of Ukraine. In it, you could read the symbolism of the restless time that exists in the world. For me, it was an expression of artistic solidarity with the Ukrainian nation, serving as a background for a composition of peace.

The project was created in cooperation with the international floristic portal Thursd.com, with Floritec and with the Lublin Philharmonic, as well as with the Smithers-Oasis company – a producer of biodegradable floristic sponge used for the project.
The New Santini Maverick White
The flowers in this composition are new to the market – Chrysanthemum Santini Maverick White from Floritec. Students of floristry from the SPPSS, the Polish School of Social Services in Lublin helped with the implementation.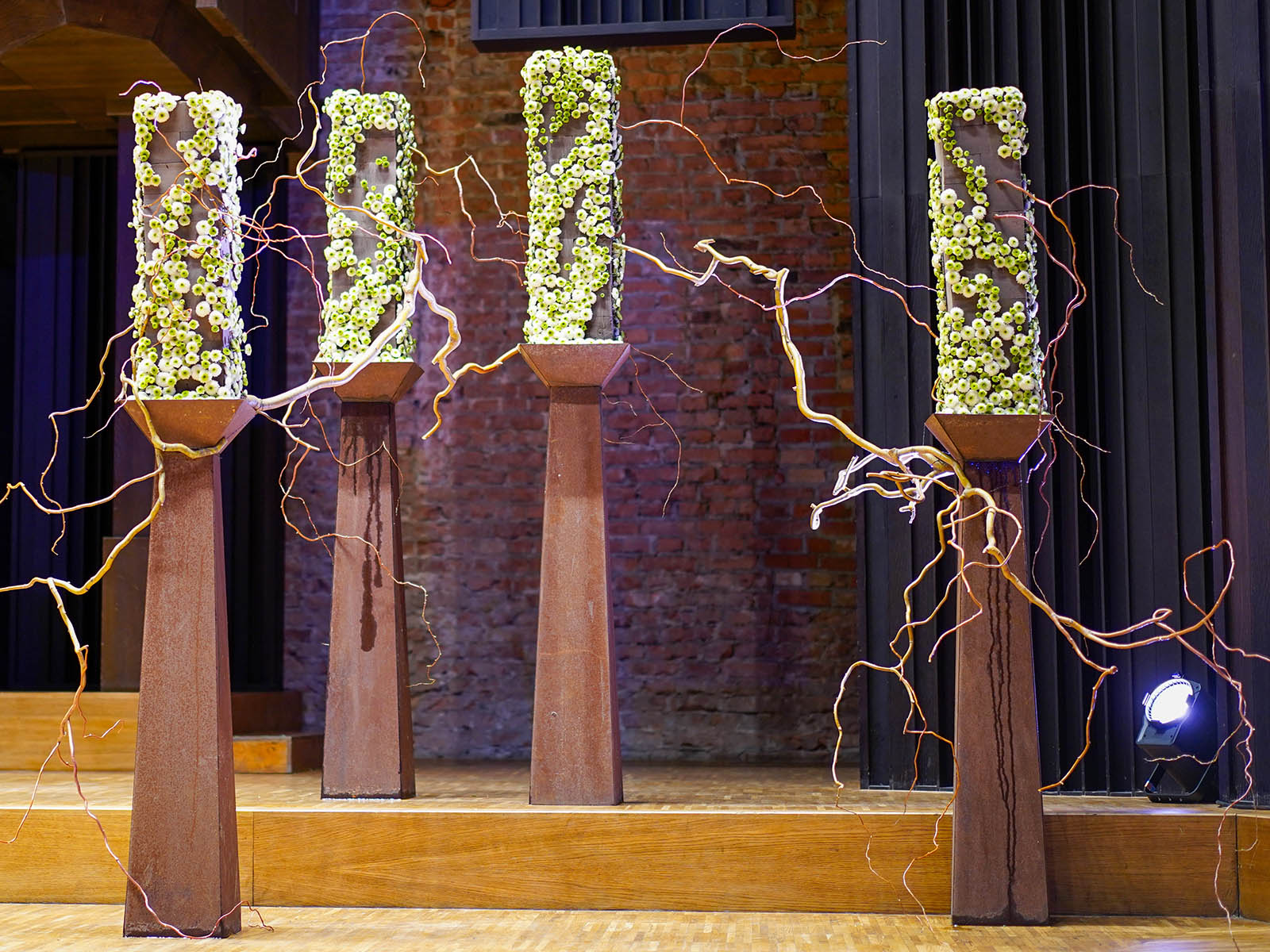 The creator of the project: Master of floristry, Zbigniew Dziwulski, owner of flower shop Grasz w Zielony in Lublin, Florist of the Year 2021 in the national competition of the Association of Polish Florists.
Images courtesy of Daniel Cetlicer