Even been to Colombia? Then you know the vibrant landscapes of lush greens. Bursting with life. At the heart of this breathtaking scenery, you find the flowers from Colombia. Renowned not only for their radiant beauty and impressive quality, but also for the profound social, environmental, and economic impact they bring to the nation.
In the world flower trade, Colombia is only surpassed by the Netherlands. In 2022 Colombia exported 2 billion. (+19% compared to 2021). The majority of the flowers produced in Colombia go to the United States. In 2022, the value exported was 1.636 Million USD and saw an increase of 22% compared to 2021. Also, the other way around, Colombia is important to the US as 80% of the bouquets imported from the US are Colombian flowers. Colombian flower exports are much higher than those of its next competitors. In 2021, Colombian flower exports exceeded those of Ecuador by 85% and more than doubled those of Kenya, its direct competitors in positions 3 and 4 of the ranking, respectively, as can be calculated from Statista data. Ecuador exported US$920 million and Kenya US$725 million, compared to Colombia's US$1.7 billion (2021).
A very important flower-producing country. For many reasons.
Flowers From Colombia
When it comes to the origins of the Colombian flower industry, it's a tale as rich and vibrant as the flowers themselves. Starting decades ago, Colombian flowers quickly captured the global market's attention with their unparalleled quality and vast variety. Today, they are a vital export, touching lives worldwide.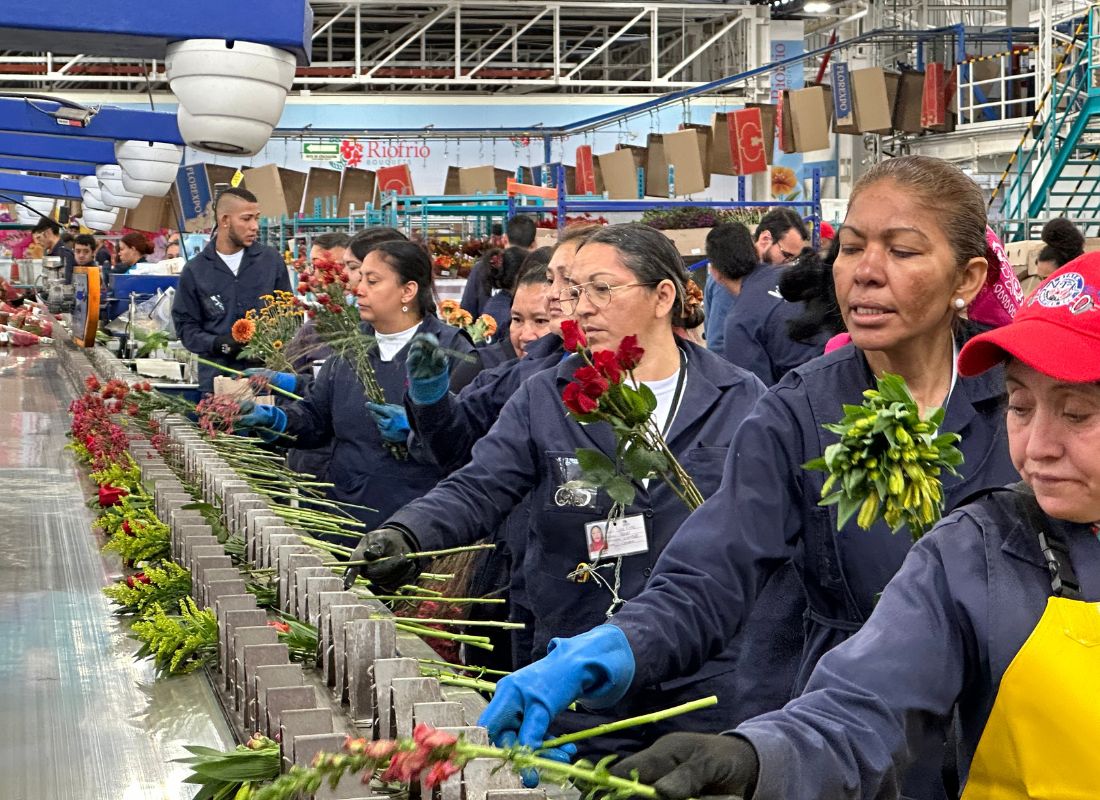 The early success of the Colombian flower industry can be attributed to multiple factors. Initially, U.S. flower production was concentrated in its eastern urban areas due to the delicacy of cut flowers. However, advancements in the 1950s, such as improved air transportation and the development of the interstate highway system, enabled flower transportation across the U.S. in mere hours. This facilitated the industry's shift towards states with lower production costs, like California. By the 1970s, these elements combined with Colombia's natural assets - fertile soils, extended sunlight, and affordable land and labor - made it a prime location for flower cultivation. The Colombian foray into the flower market rendered them more accessible and affordable for Americans, changing their perception from luxury to commonplace.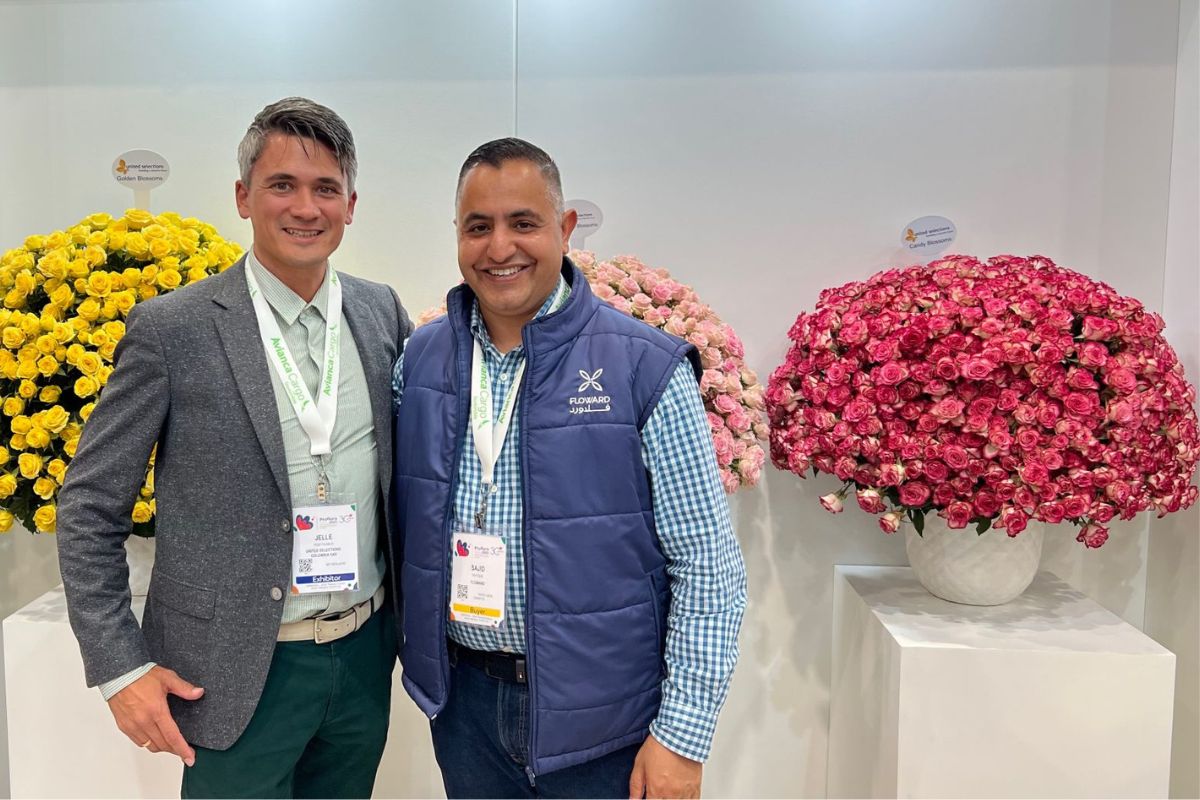 Furthermore, Colombia's economic policies also played a pivotal role. Initially focused on an import substitution strategy, the government transitioned towards a free-trade approach in the late 1960s. Under President Carlos Lleras, the government aimed to diversify exports, launching PROEXPO to boost exports and implementing a peso devaluation to make exports more competitive.
The Key to Success Was to Overcome Obstacles
The Colombian flower industry's triumph is rooted in its entrepreneurial spirit, enabling it to navigate challenges and adapt to shifting business landscapes. In 1973, the industry's foresight led to the creation of The Association of Colombian Flower Exporters (Asocolflores). Its mission was to advocate for flower exports, ensure international market access, and develop the industry. Challenges in transportation were significant, with inadequate airline infrastructure in the 1960s. Asocolflores innovatively chartered planes, paving the way for streamlined flower transport. The organization also fostered a system in Miami for efficient loading, unloading, and cold storage.
Additionally, Colombian growers set up importer-distributor enterprises in Miami and Europe, allowing more direct marketing and distribution. By the 1980s, Colombia emerged as a leading U.S. flower supplier. This ascent wasn't without friction, leading to legal disputes with U.S. growers until the Flower Promotion Organization's establishment in 1999. They aimed to expand the flower market collaboratively. The U.S. Congress's Andean Trade Preference Act in 1991, although periodically shaky, eventually solidified trade benefits for Colombia in 2012. Continuously innovating, the Colombian flower industry seeks fresh global market opportunities, including the cultivation of biotech flowers.
The Colombian Flower Industry Today
Colombian flowers today represent a commitment to the environment and the community. Colombia ensures its flower industry thrives sustainably. Growers adhere to rigorous standards, promoting eco-friendly farming practices and reducing carbon footprints. Additionally, the industry creates numerous job opportunities, uplifting communities and infusing the economy with much-needed vitality. The Colombian flower industry is well known for its efforts to empower women who work at the farms.
It's no secret that the Colombian flower sector thrives because it's rooted in more than just the soil. It's grounded in principles, ethics, and a genuine desire to do good. Colombian flowers are symbols of sustainability, prosperity, and unity.
All this is shown at the biggest American horticultural exhibition, Proflora, which is held bi-annually in Bogota, Colombia. This year's show hosted over 300 participants and welcomed thousands of visitors from all over the world. Breeding companies such as United Selections, Ball SB, De Ruiter Innovations, Jan Spek Rozen, Floritec, Royal van Zanten, and many others showed their best varieties and promising newcomers to growers, buyers, and traders. The Colombian industry has a huge range of different flowers which enables it to be the most important supplier for ready-made bouquets for the American markets. Next to roses, gypsophila, and many other summer flower varieties, you can also find Protea, Lathurys, and other specialties.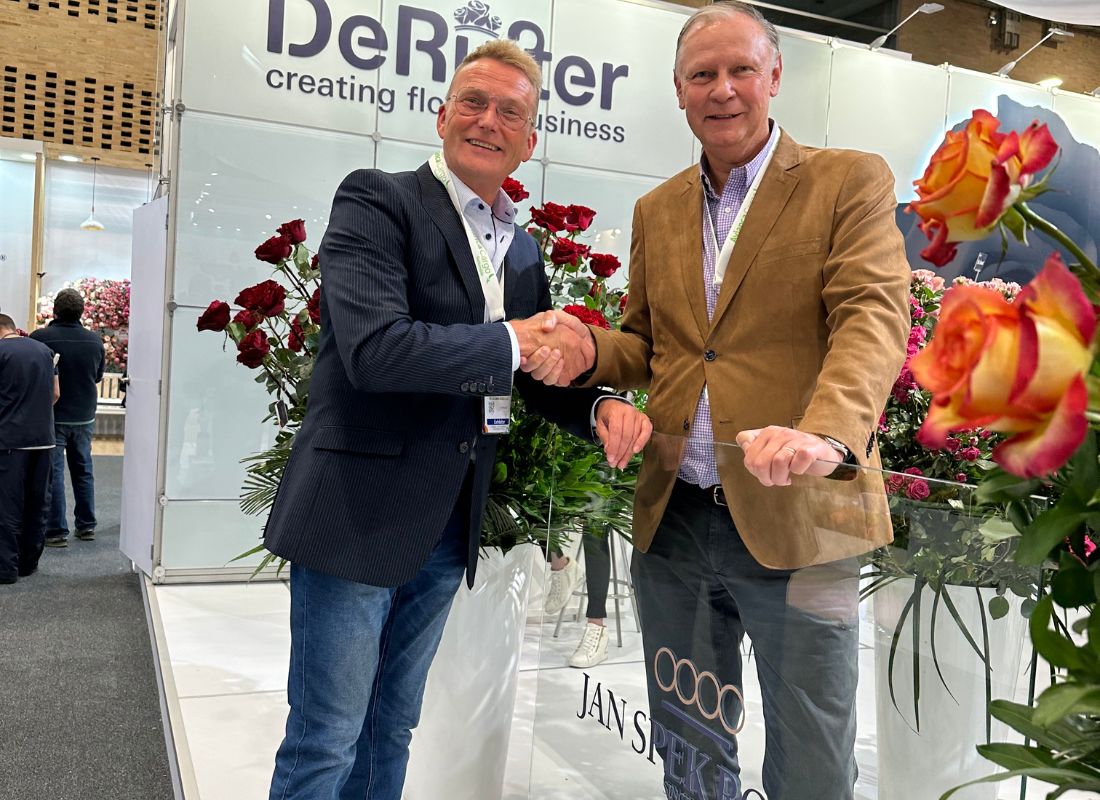 Also, many flower farms such as Flores El Capiro, La Plazoleta, Rosamina, Alexandra Farms, Elite Group, and many, many others were present as well, showing their assortment and services. Proflora also organizes extended networking events, farm and city tours, the 'Outstanding Variety Competition', and, of course, the world-famous party at the end of the show.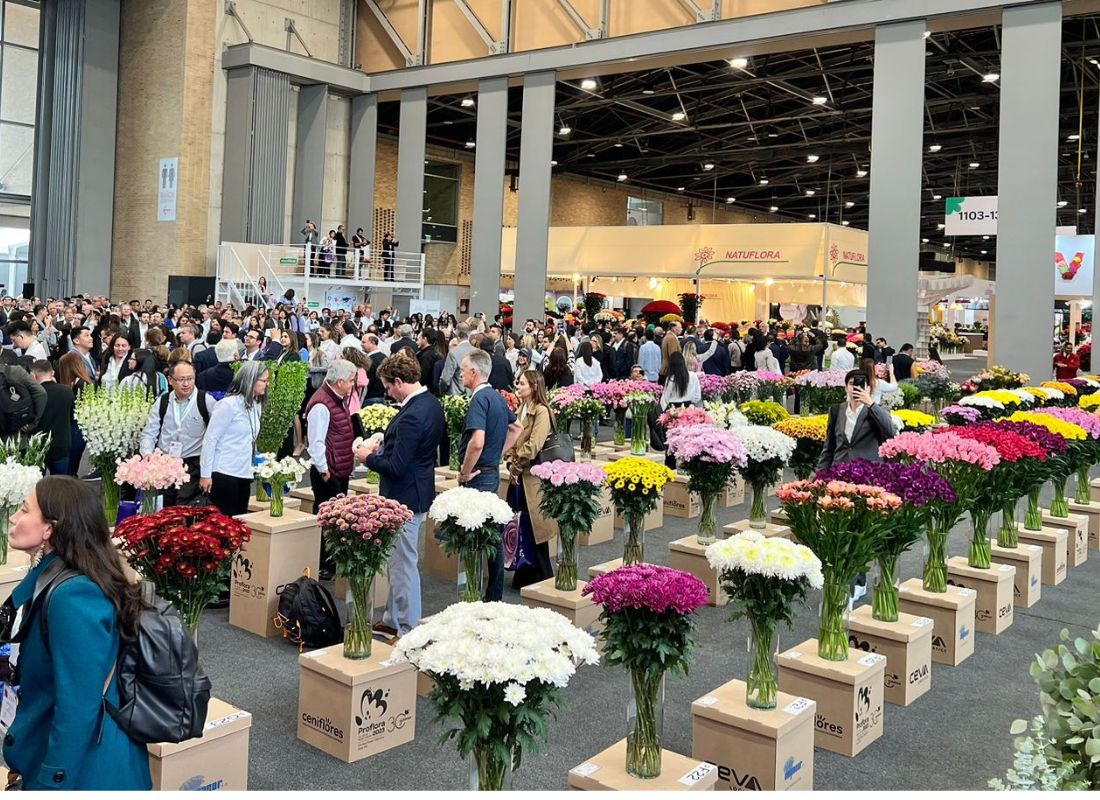 The Power of Asocolflores and Florverde
Looking at the Colombian flower industry's successes, it is clear that Asocolflores stands out. As the Colombian Association of Flower Exporters, it plays an instrumental role in shaping the country's flower industry. Guiding growers, ensuring quality, and facilitating global exports, Asocolflores is the backbone of the Colombian flower success story.
Alongside Asocolflores, the Florverde Sustainable Flowers certification is a testament to the commitment of the Colombian flower industry toward a brighter, greener future. This label is not just a badge – it's a promise. It signifies that the flowers have been grown under strict social and environmental standards. From ensuring worker welfare to adopting eco-friendly practices, a Florverde certification is a hallmark of excellence and responsibility.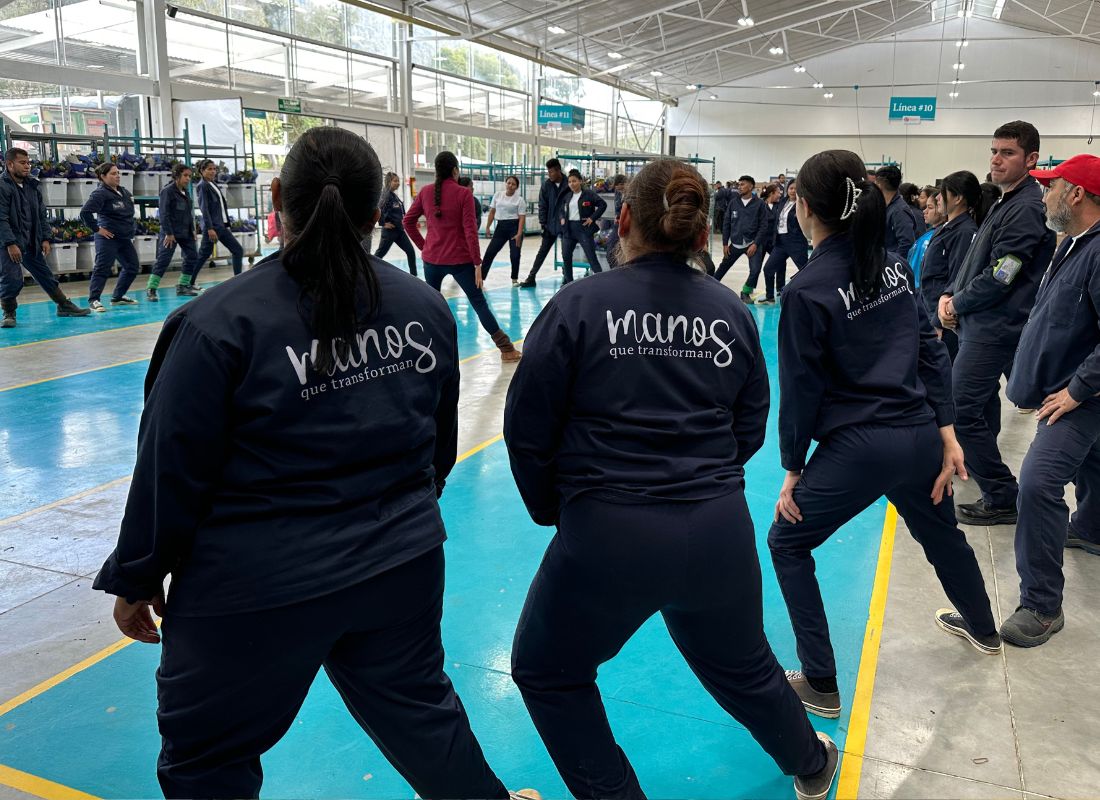 The combined efforts of Asocolflores and Florverde ensure that every bouquet, every petal, and every fragrance carries with it the essence of Colombian dedication, hard work, and love for nature. Their initiatives ensure that Colombian flowers are not just blooms, but emblems of a brighter tomorrow, so Colombia can also stand out as a botanical paradise. The regions within Colombia, with their unique climates and geographical characteristics, have made the nation a powerhouse in flower cultivation. Dive into the heartland of flowers from Colombia and explore why certain areas are tailor-made for the blossoming wonders.
Colombia's Floral Success Is Also About Geography and Climate
The sheer beauty and variety of flowers in Colombia can be attributed to nature's generosity and the country's intrinsic geographical diversity. This confluence creates the perfect nurturing environment, allowing each bud to blossom to its fullest potential.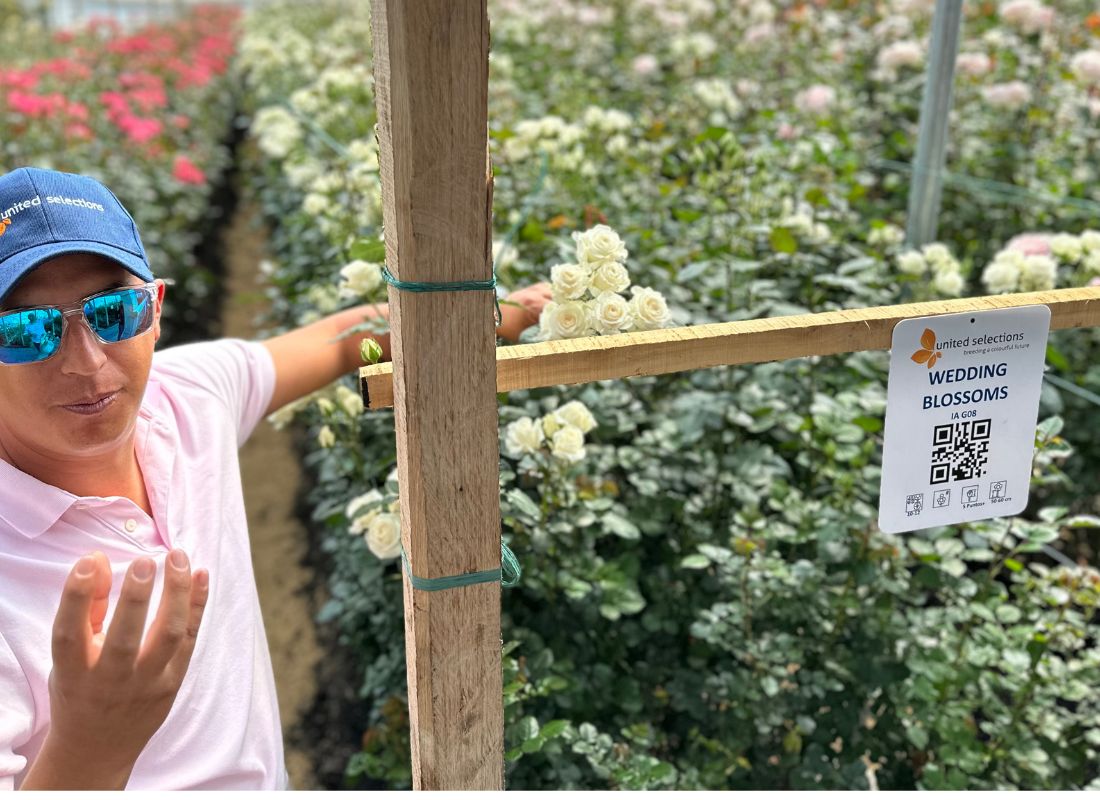 The Bogota Savannah accounts for 73 percent of flower production in Colombia and the Rionegro Valley close to Medellin accounts for 24 percent, with the remaining 3 percent scattered throughout the central and western parts of Colombia. There are roughly 300 farms producing flowers for export.
What makes these flower-growing regions so special?
Colombia's Nature Is Perfect for Flowers
The answer lies in the geography and climate. Colombia's position near the equator grants it a consistent 12-hour daylight period year-round. This steady light exposure, essential for many flower varieties, ensures that growth cycles remain predictable and bountiful. Also, the varied altitudes, ranging from sea level to towering Andean peaks, create microclimates. These microclimates allow growers to cultivate a vast array of flowers within relatively short distances. Whether it's the cool conditions preferred by roses or the warmth that tropical flowers crave, Colombia has it all. Also, water, the lifeblood of any flora, is abundant in Colombia. With its vast river systems, regular rainfall, and snow-capped peaks providing meltwater, Colombia ensures that its flowers never thirst. Moreover, the richness of volcanic soils, packed with essential nutrients, provides the sustenance these blossoms need to thrive and dazzle.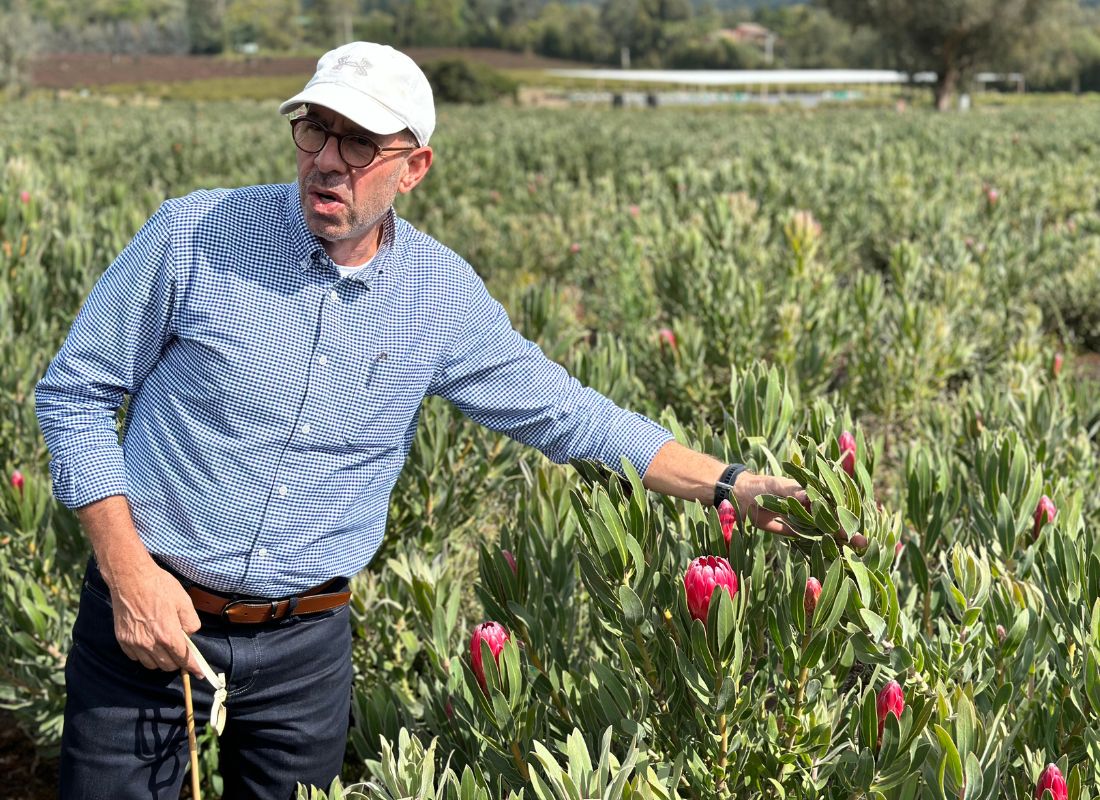 Colombia's 3 Major Flower Regions
One cannot speak of Colombian flowers without mentioning the Sabana de Bogotá. This high-altitude plateau, located in the Andean region, offers a moderate temperature throughout the year. The consistent climate, coupled with its rich volcanic soils, provides optimal conditions for flower growth. It's no surprise that this region accounts for a significant percentage of Colombia's flower exports, making it an epicenter for roses, carnations, and chrysanthemums.
Medellín, often referred to as the 'City of Eternal Spring', is another hub for Colombian flowers. The city's surrounding areas, benefiting from a temperate climate and ample rainfall, make it an ideal location for cultivating a range of flowers. Orchids, in particular, thrive in this environment, and Medellín proudly hosts an annual orchid exhibition that attracts enthusiasts from all over the world.
Rounding off the list is the region of Quindío, located in Colombia's coffee triangle. This area, with its abundant sunlight, moderate temperatures, and fertile soils, has gradually emerged as a strong contender in the flower industry. Quindío's ascent is a testament to Colombia's diverse landscapes, each uniquely suited for different varieties of flowers.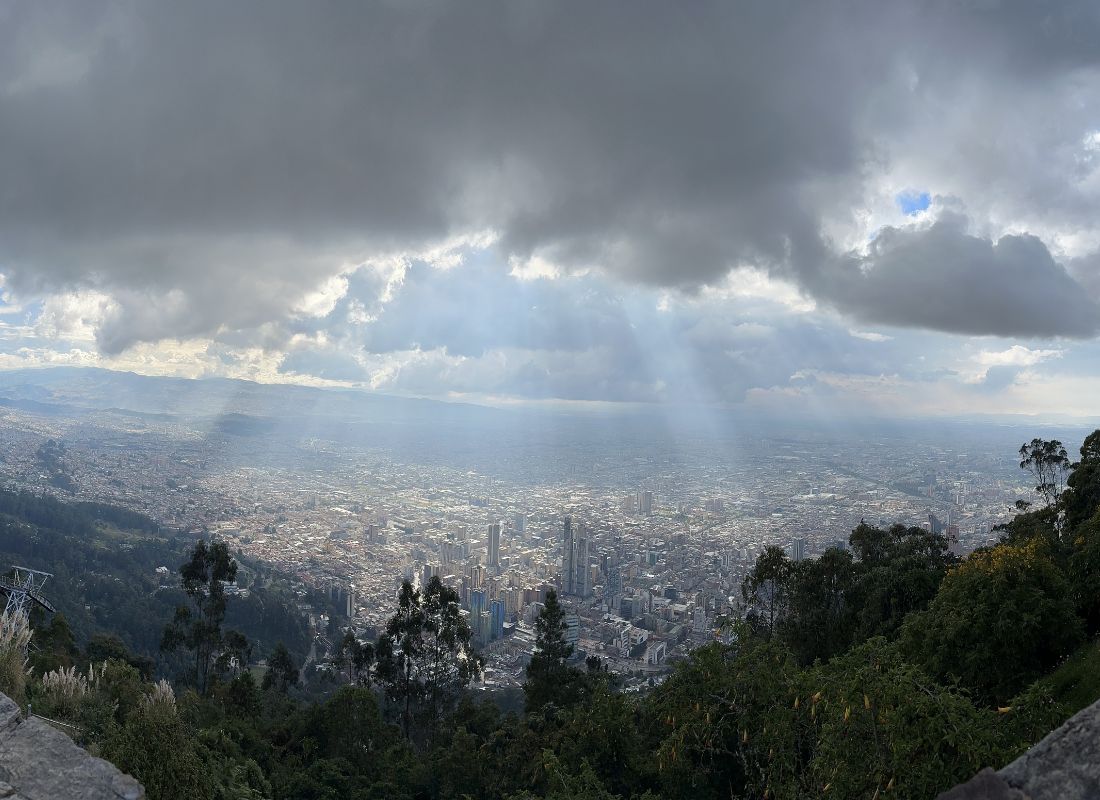 When one holds a Colombian flower, they're not just holding a piece of nature, but a fragment of Colombia's heart and soul. Each flower narrates tales of regions where the earth, water, and sun come together in a harmonious symphony, making Colombia a true floral paradise.
Why Every Flower Tells a Story
Flowers from Colombia are unparalleled. And a testament to the country's dedication to sustainability, social upliftment, and global excellence. The persistent efforts of organizations like Asocolflores and the Florverde certification mean that when one chooses Colombian flowers, they're choosing more than just a flower.
Flowers from Colombia represent hope, dedication, and a brighter future. They stand for a nation's commitment to the environment, its people, and the world. So, the next time one admires a Colombian rose or lily, remember – these flowers are not just about beauty. They are about a nation's heart, soul, and unwavering spirit.